NEW PRODUCTS
Jun 1st, 2005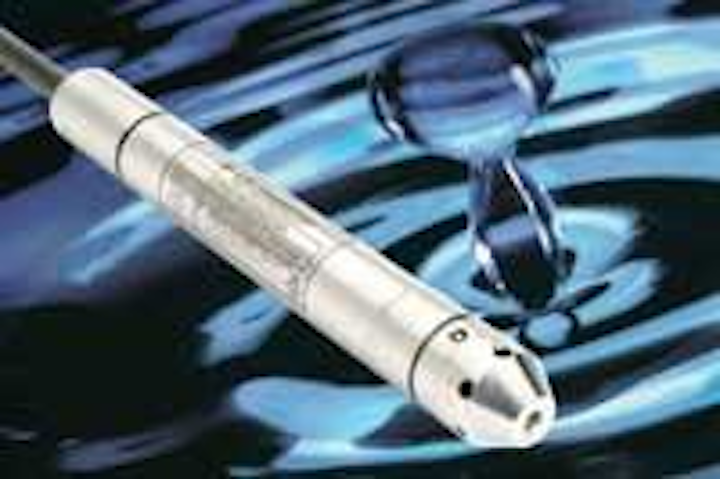 Level transducers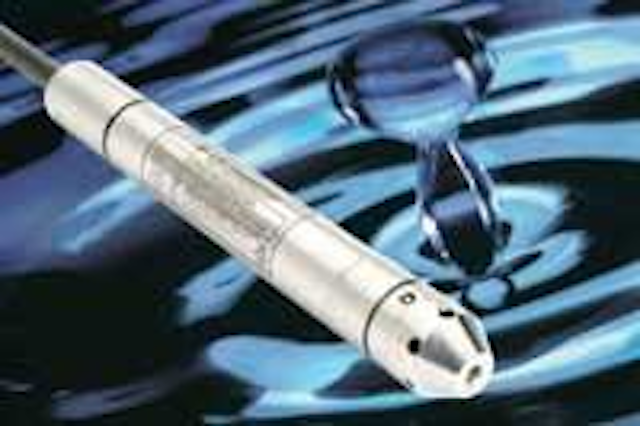 Click here to enlarge image
Pressure Systems Inc. has introduced a small-bore submersible line of KPSI™ level transducers that incorporate the latest in Application Specific Integrated Circuit (ASIC) technology. The use of the ASIC greatly diminishes the effects of temperature changes and dramatically improves overall accuracy. The new Series 340 level transducers are ideal for remote environmental water monitoring where small changes in liquid levels are critical, and tank level measuring applications requiring high accuracy.
Pressure Systems Inc.
Hampton, VA
Tel: 800-328-3665
Web: www.pressuresystems.com
Brass relief valve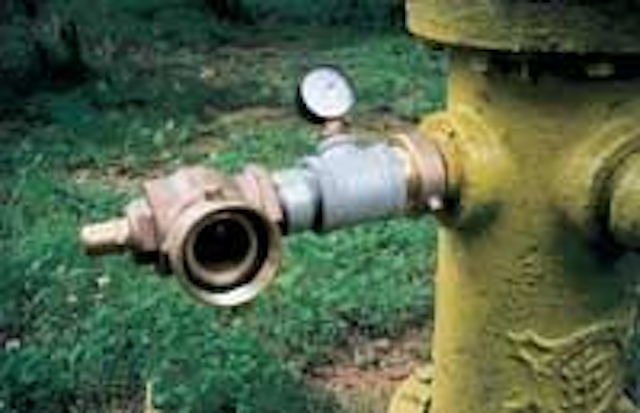 Click here to enlarge image
Norman Noe offers a brass relief valve designed to help regulate and lower pressure in a piping network when utilities are forced to pump water directly into their system while their water storage tank is off line during painting or for other reasons. The valves are installed on fire hydrants. They have a sturdy brass body, 2 1/2" ASE brass fire hydrant and fire hose adapters, and a pressure gauge.
Norman Noe Co. Inc.
Nineveh, IN
Tel: 317-933-2274
Web: www.normannoewatertankinspection.com
Aluminum enclosures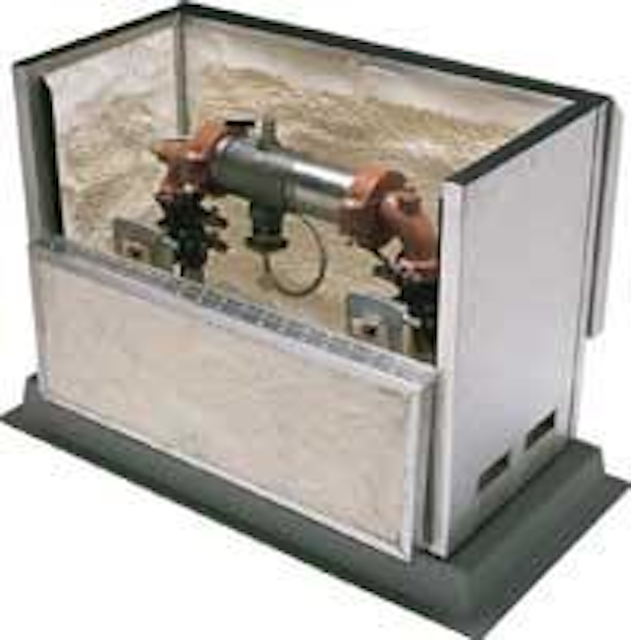 Click here to enlarge image
Hot Box® has released its new Durafold™ line of aluminum enclosures. The ASSE 1060 certified aluminum enclosure features insulation, drains, access and locking capacity. The unit ships and warehouses flat, while being easily assembled into rigid form via hinged panels. The enclosure's back, sides and roof comprise one "section", while the front is the other "section".
Hot Box
Jacksonville, FL
Tel: 800-736-0238
Web: www.hot-box.com
Gas detection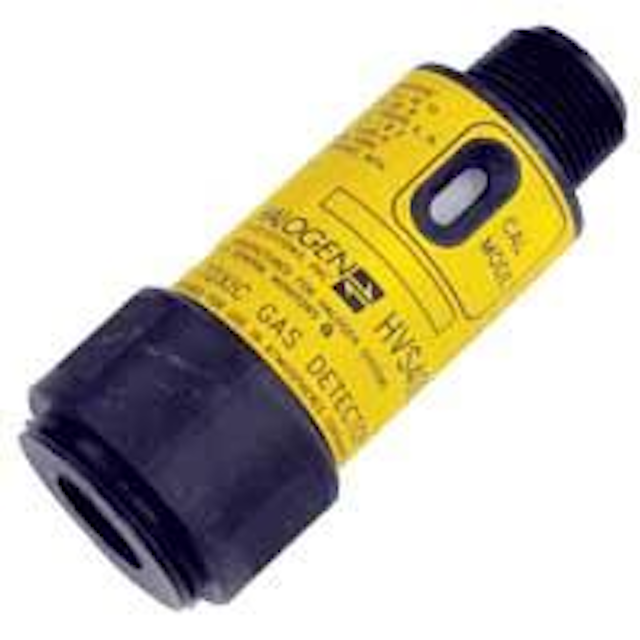 Click here to enlarge image
The Satellite gas detector, Model HVS400, is a new product from Halogen Valve Systems. The detector monitors and reports a variety of hazardous and toxic gases to a SCADA system or other electronic monitoring equipment. Features include an LCD status indicator, one-person calibration, magnetic tamper-free switch, and 4-20 mA analog gas level output.
Halogen Valve Systems Inc.
Irvine, CA
Tel: 877-476-4222
Web: www.halogenvalve.com
Plastic bag filters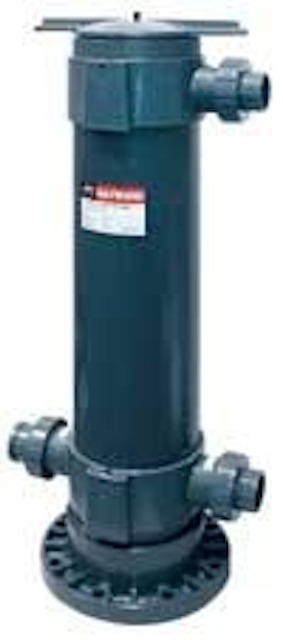 Click here to enlarge image
Now corrosive and ultrapure filtration applications can take advantage of the corrosion resistant, noncontamination benefits of a plastic filter housing. New PVC and CPVC plastic bag filter housings from Hayward will never rust, corrode, or contaminate the process media. For application versatility, both the double length and single length housing sizes accept most standard 7" x 16" or 7" x 32" filter bags. This permits the housing to be used with thousands of different bags to exactly match the applications requirements.
Hayward Industrial Products Inc.
Elizabeth, NY
Tel: 888-429-4635
Web: www.haywardindustrial.com
Drum pump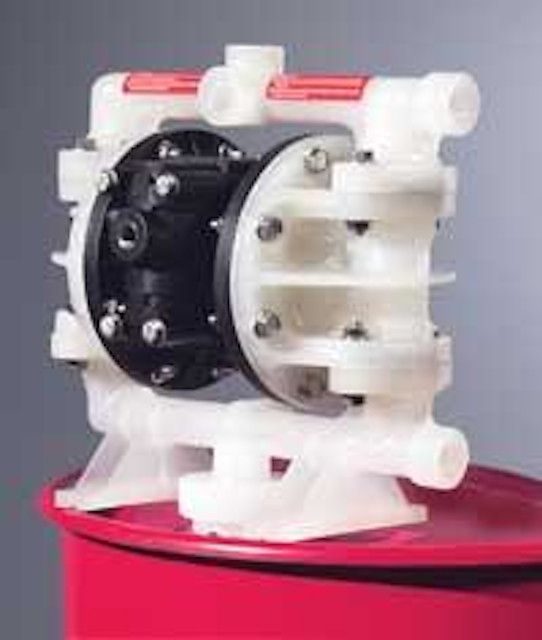 Click here to enlarge image
All-Flo Pump has introduced the 1/2" bolted plastic air-operated double diaphragm drum pump. The drum pump kit, which includes a bung adapter and suction tube, is available for purchase with the pump or for ordering separately. Manifold positioning on the pump provides immediate assembly of the drum pump kit.
All-Flo Pump Co.
Mentor, OH
Tel: 440-354-1700
Web: www.all-flo.com
Confined space equipment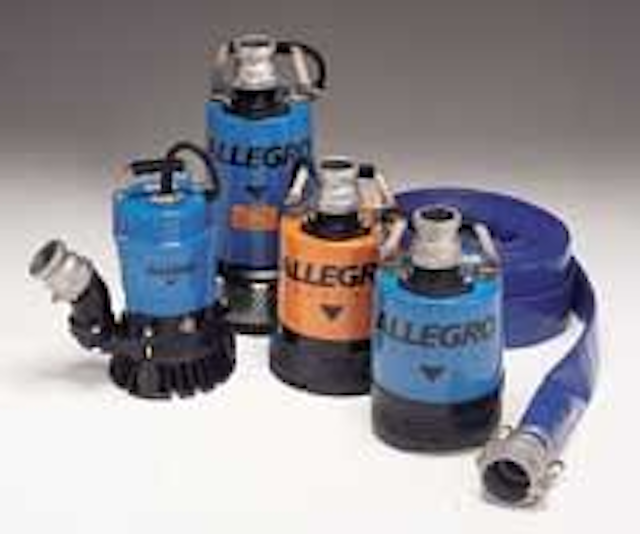 Click here to enlarge image
Allegro Industries offers a complete line of work equipment for use in confined spaces. The products are a natural extension of the company's current offering of safety products used in confined space. Included in the new line are three styles of work tents; umbrellas; a guard rail; manhole signs, shields and a lid lifter; tent heater; and portable dewatering pumps.
Allegro Industries
Garden Grove, CA
Tel: 800-622-3530
Web: www.allegrosafety.com
Single jet meters
Actaris Metering Systems has received NSF 61 Certification for its Flostar line of single jet meters. The meters are constructed exclusively of EnviroBrass™ II alloy to exceed the ANSI/NSF 61 Safe Drinking Water Standard. Incorporating the latest developments in single jet technology, the meter's patented design was developed to meet the latest AWWA C 712-02 Standard.
Actaris Metering Systems
Greenwood, SC 29646
Tel: 800-833-3357
Web: www.actaris.com
Check valve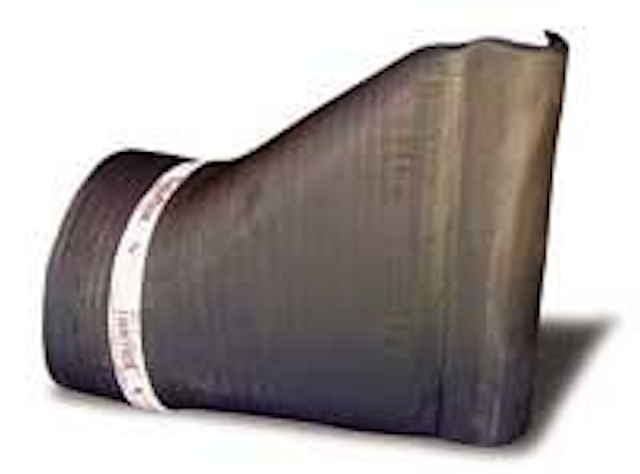 Click here to enlarge image
The new TF-1 Curved Bill Tideflex® Check Valve is designed to enhance sealing, especially in low-lying areas with little backpressure. The TF-1 design requires less bottom clearance and can hold greater water weight than the TF-2. The valve is constructed entirely of rubber, making it virtually immune to rust, corrosion and weathering.
Tideflex Technologies Inc.
Pittsburgh, PA
Tel: 412-919-0919
Web: www.tideflex.com