NEW LITERATURE
Henry Pratt has released a new brochure for its line of check valves...
Jul 1st, 2005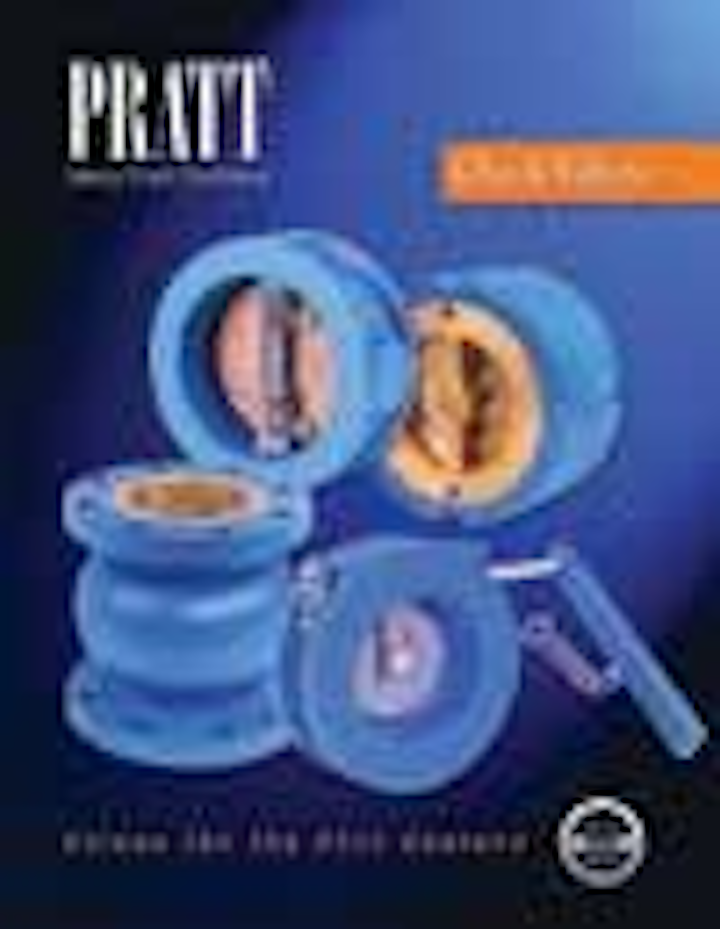 Check valves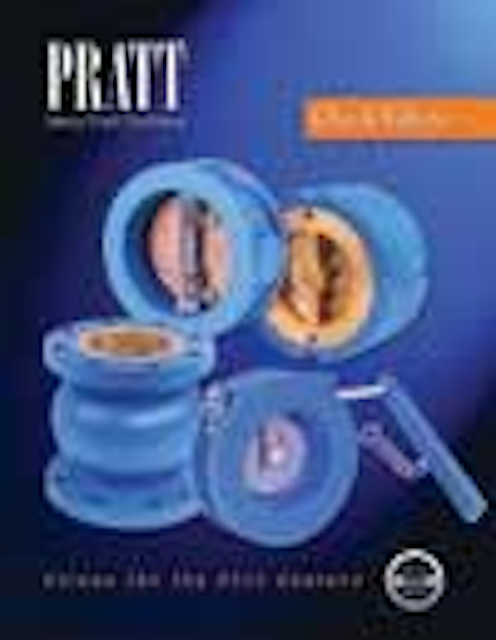 Click here to enlarge image
Henry Pratt has released a new brochure for its line of check valves. The brochure covers detailed information on all of the company's spring loaded check valves including: double disc, globe style, compact wafer-silent and wafer. Standard features, suggested technical specifications, materials of construction, drawings and dimensional data are provided for all styles of check valves. Sizes range from 2" - 24".
Henry Pratt Co.
Aurora, IL
Tel: 877-496-7977
Web: www.henrypratt.com
Membrane treatment
Zenon has launched a new web site featuring greatly expanded information covering the company's products and services for systems ranging from small pre-engineered systems to the world's largest custom engineered membrane plants. Celebrating its 25th year, the company continues to focus solely on developing and servicing membrane technologies for municipal, industrial, commercial development, emergency response, and marine and defense applications. The new web site offers an in-depth look at the company's membrane products and applications.
Zenon Environmental Inc.
Oakville, ON
Tel: 905-465-3030
Web: www.zenon.com
Chemical feed applications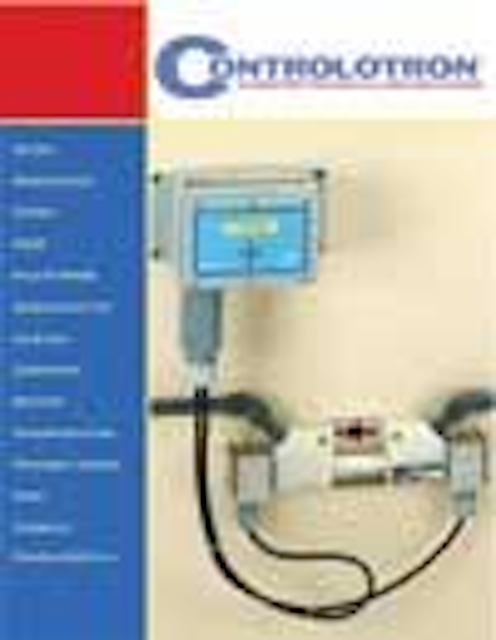 Click here to enlarge image
A new six page color brochure describes Controlotron's approach to low flow measurement of corrosive liquids as typically required in chemical feed / injection applications. Systems are comprised of a flow display computer and flow tube appropriate for the specific application(s). Single and multiple channel models monitor one or more separate flow tubes at rates as low as 1 gph with ± 1% accuracy.
Controlotron Corp.
Hauppauge, NY
Tel: 800-275-8479
Web: www.controlotron.com
Electric submersible pumps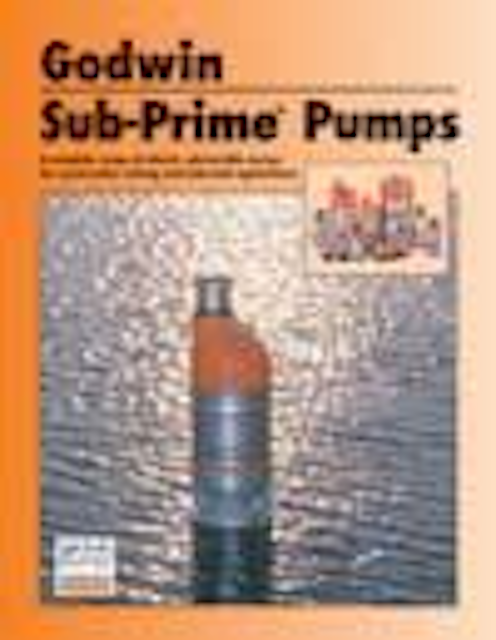 Click here to enlarge image
A recently updated color catalog features Godwin Sub-Prime® electric submersible pumps - dewatering, trash, sludge and slim line models - for municipal, construction, and environmental applications. The pumps range in size from 1/2 to 90 hp, flows to 5,000 gpm, heads to 375' and solids handling to 3.2" in diameter. The brochure includes pump specifications by model, performance curves, features and benefits, and photos. Details on control panels also are included.
Godwin Pumps
Bridgeport, NJ
Tel: 856-467-3636
Web: www.godwinpumps.com
Magnetic drive pumps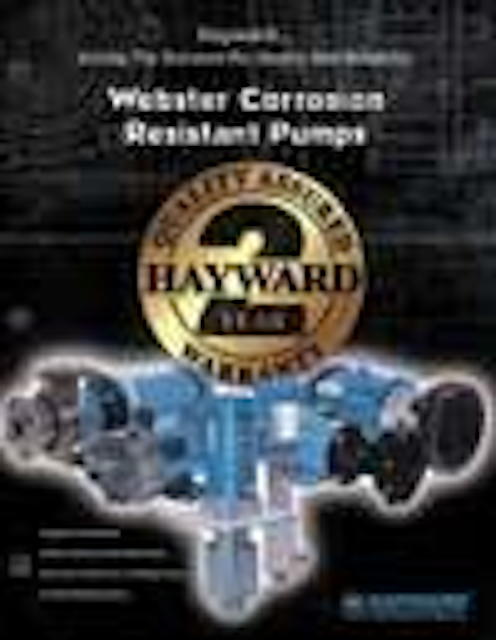 Click here to enlarge image
A new four-color, 12 page brochure provides information on Hayward's extensive line of corrosion-resistant Magnetic Drive Pumps, Vertical Seal-Less Immersible Pumps, Horizontal End Suction Centrifugal Pumps, and In-Tank Filtration Systems. A product overview, features/benefits, specifications, and performance curves are offered for each product along with information on application-proven accessories and Hayward's quality assured two year warranty.
Hayward Industrial Products
Elizabeth, NJ
Tel: 908-787-1000
Web: www.haywardindustrial.com
Effluent diffuser system
An 8-page brochure features the Tideflex® Effluent Diffuser Valves. The effluent diffuser engineered system is based on the all-elastomer Tideflex® Check Valve that prevents intrusion of saltwater and sediment into a marine outfall system. This keeps the outfall operating at peak hydraulic capacity and dilution efficiency. The valves can be installed in new outfall systems or retrofitted to existing pipelines on diffusers that discharge to oceans, estuaries and bays which face severe clogging problems due to strong currents, waves, tides, sediment transport and boat traffic.
Tideflex Technologies Inc.
Pittsburgh, PA
Tel: 412-919-0919
Web: www.tideflex.com
Dry-run protection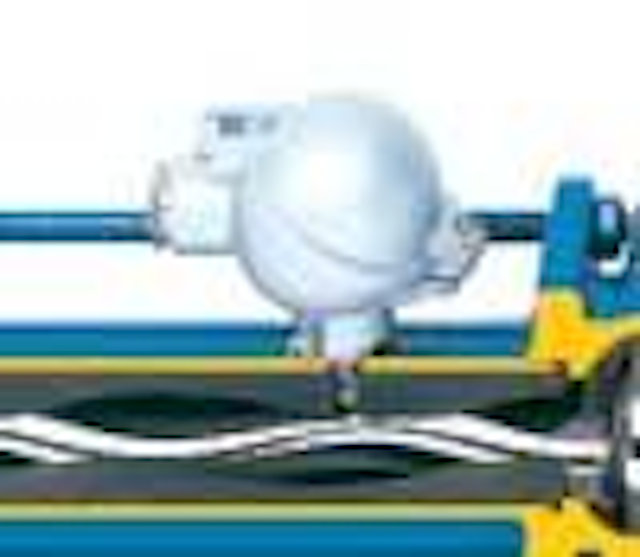 Click here to enlarge image
The seepex TSE protects against dry run damage, the most common cause of progressive cavity pump failure. For more information, ask for Brochure ADV. Friction between rotor and stator resulting from an unexpected loss of lubricating liquid can destroy a stator, resulting in unexpected production shut downs and costly repairs. Intrinsically safe models are available for hazardous areas, as are models for 115 vAC, 230 vAC and 24 vDC control voltages.
seepex, Inc.
Enon, OH
Tel: 937-864-7150
Web: www.seepex.com
Pipe fusion products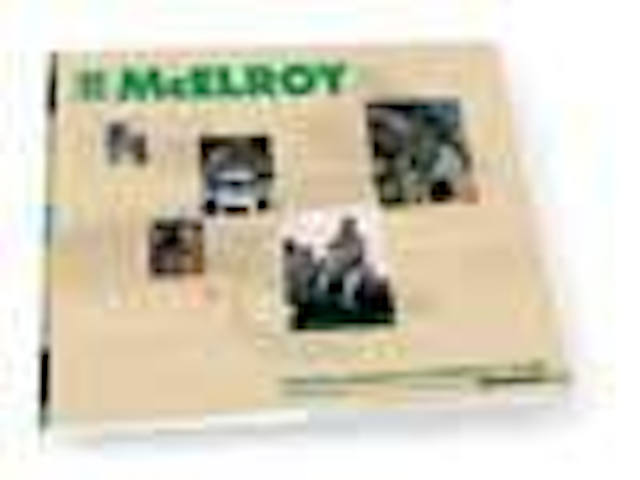 Click here to enlarge image
The latest McElroy Manufacturing Pipe Fusion Products Catalog and Reference Guide is now available. This year's catalog includes many new features and products. For example, the fusion machines have been reorganized by pipe size capabilities making it easy to pinpoint the right machine for any given job. Also of special note in this catalog is the new DataLogger® which now takes advantage of state-of-the-art handheld Pocket PC technology.
McElroy Manufacturing Inc.
Tulsa, OK
Tel: 918-836-8611
Web: www.mcelroy.com
O
2

, CO

2

removal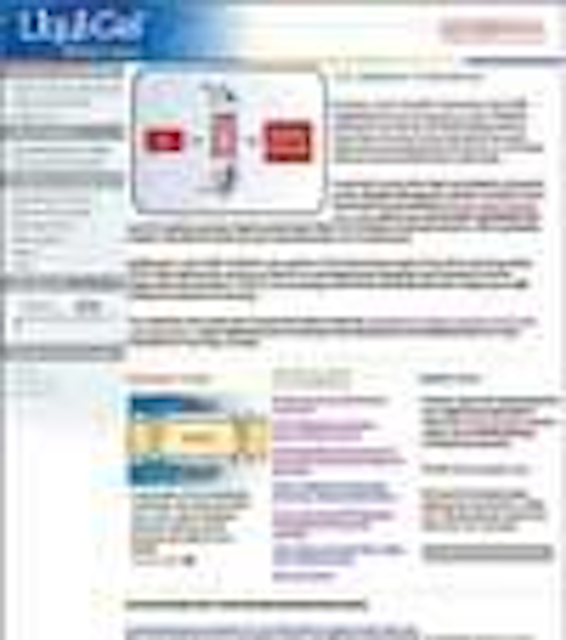 Click here to enlarge image
Application portals providing information on O2 removal from water and CO2 removal from water have been added to the Membrana website. These new portals highlight how Liqui-Cel Contactors are used in various applications. O2 and CO2 removal from water are core functions of the contactors. The portals highlight some of the reasons why many industries remove CO2 and O2 from liquids and how Membrane Contactors provide a solution for those applications.
Membrana
Charlotte, NC
Tel: 704-587-8596
Web: www.liqui-cel.com
Couplings, fittings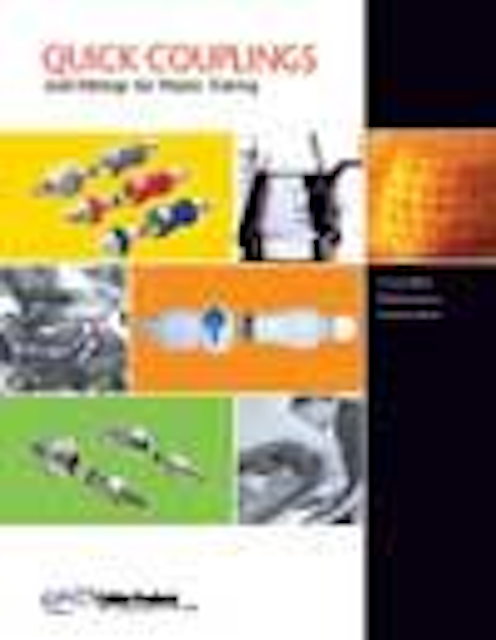 Click here to enlarge image
Colder Products has released a new Industrial Electronic Catalog. The catalog addresses specific needs of CPC's global customers and is available in downloadable PDF format and on CD-ROM. The catalog features the company's range of quick-disconnect couplings and fittings for secure, dry-break fluid connections in industrial and electronic applications. The 63-page catalog adds four new product families and over 100 new items.
Colder Products Co.
St. Paul, MN
Tel: 651-645-0091
Web: www.colder.com
Flow measurement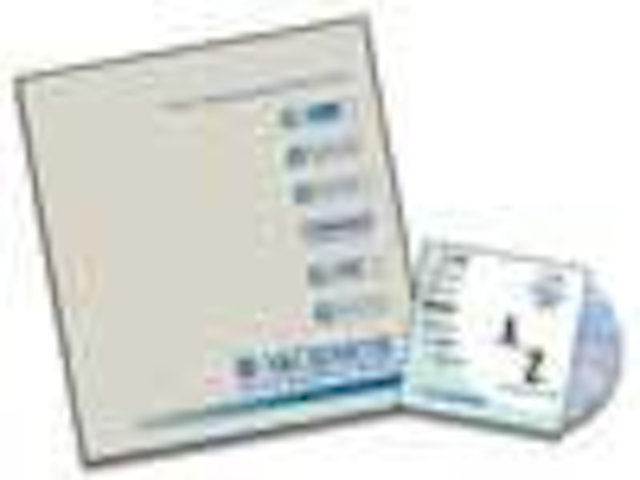 Click here to enlarge image
Instrument, process and plant engineers who need liquid, steam and gas flow measurement technology in a wide range of industries, plants and facilities can now turn to the newest McCrometer Product Catalog - in either print or CD. The catalog features flow measurement products, systems, and application solutions.
McCrometer Inc.
Hemet, CA
Tel: 800-220-2279
Web: www.mccrometer.com
Metering pumps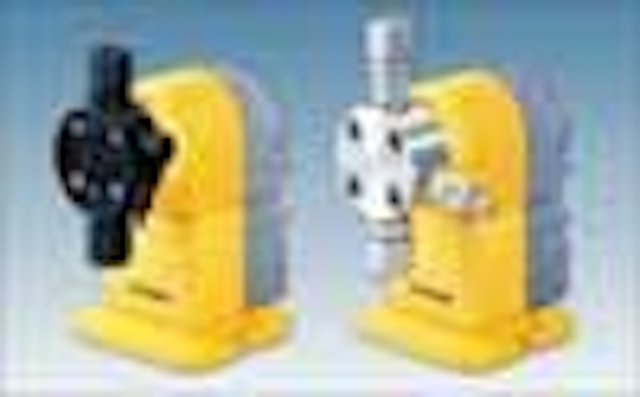 Click here to enlarge image
Neptune Chemical Pump Co. offers Bulletin PZ-2003 on its line of Series PZ Electronic Diaphragm pumps, which feature new liquid-end options. Now available are Kynar (PVDF) and 316SS liquid ends, in addition to the original PVC and Acrylic models. The pulse metering pumps are ideal for injection of a wide range of liquid materials, including chemicals, nutrients and disinfectants.
Neptune Chemical Pump Co.
Lansdale, PA
Tel: 215:699-8700
Web: www.neptune1.com