NEW PRODUCTS
U-PAK 500 Injectable Sealant, available from UTEX Industries...
Jul 1st, 2005
Injectable sealant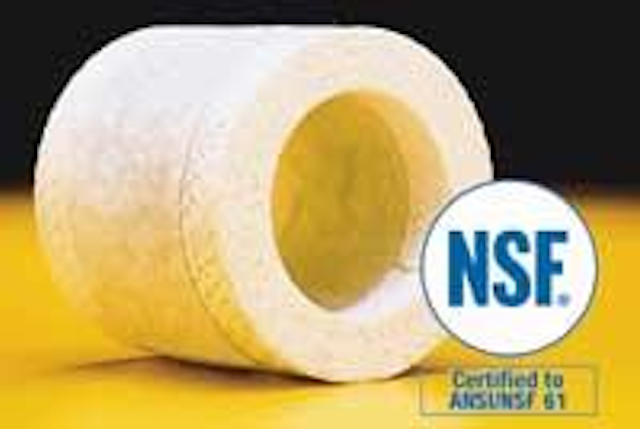 Click here to enlarge image
U-PAK 500 Injectable Sealant, available from UTEX Industries, is NSF Approved for municipal drinking water applications. The product is used with 232 Braided anti-extrusion rings and is easy to maintain for hard to reach seal applications. UTEX manufactures injectable packing for use in pumps, valves, mixers and other dynamic/static sealing applications.
UTEX Industries
Houston, TX
Tel: 800-924-8277
Web: www.utexind.com
Close-coupled pumps

Click here to enlarge image
seepex range "N" progressive cavity pumps are available in wide selection of models and materials with various options and accessories to increase their utility in wastewater management. Capacities to 2200 gpm and pressures to 700 psi are available. Pumps are generally close coupled to gear drives in the "block" style, saving both cost and space.
Seepex Inc.
Enon, OH
Tel: 937-864-7150
Web: www.seepex.com
Odor control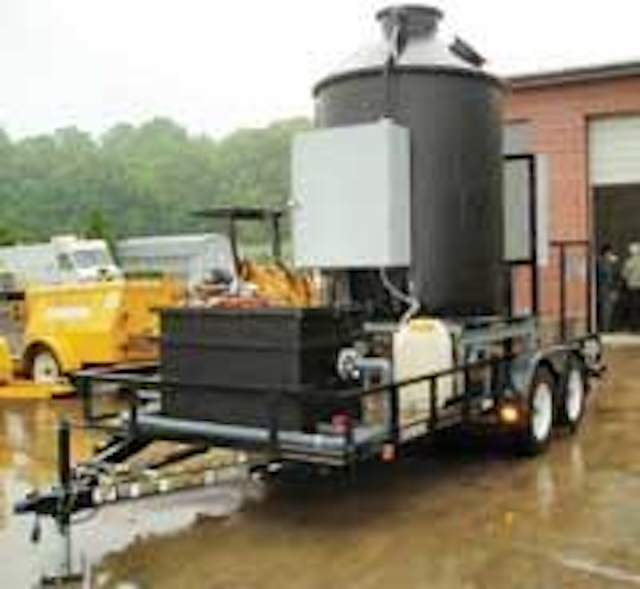 Click here to enlarge image
Bioway is now demonstrating its new trailer mounted mobile ZeroChem® biological odor control system at the Chalfont-New Britain Treatment Plant in Pennsylvania. With minor start-up costs, the mobile unit can be installed at any plant in just one day. The reactor has a small footprint, with a height of 11 ft. and diameter of 5 ft.
Bioway America Inc.
Marlton, NJ
Tel: 856-988-9414
Ultrasonic level transmitter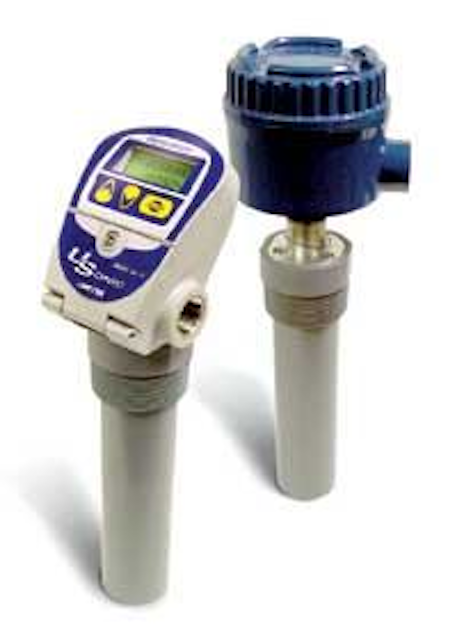 Click here to enlarge image
Ametek Drexelbrook has added the USonic™ Series Continuous Ultrasonic Level transmitter to its level measurement product line. The series was developed to meet the specific needs of the industrial and municipal markets. The transmitter provides a repeatable and highly accurate (0.15%) continuous level measurement of liquids.
Ametek Drexelbrook, a unit of Ametek Inc.
Horsham, PA
Tel: 215-674-1234
Web: www.drexelbrook.com
Surge suppressor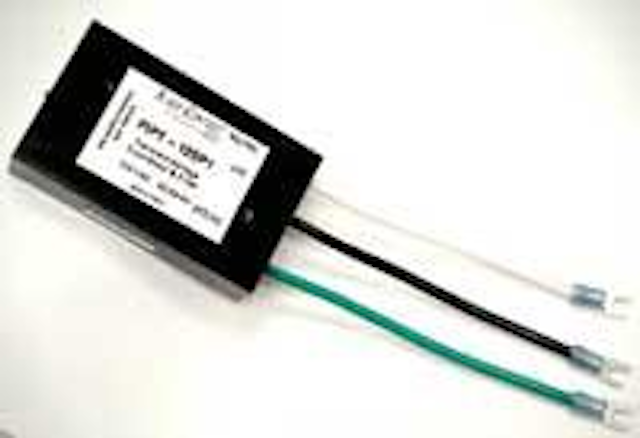 Click here to enlarge image
Circuit Components Inc. (CCI), has introduced its small, heavy duty PIPT-120P line of surge suppressor/EMI filters. This suppressor/filter is a 3.0" x 1.8" x 0.75" shunt device offering space efficient mounting on any panel. It is designed to protect equipment operating at 120 vAC. DIN-Rail mount versions and 220 vAC models are available as special order items. The series has 20 KAmps of surge capacity and can be used with unlimited load current, as it is a shunt device. It includes an LED to indicate suppression status.
Circuit Components Inc.
Tempe, AZ
Tel: 480-731-6202 Web: www.surgecontrol.com
Analog signal generator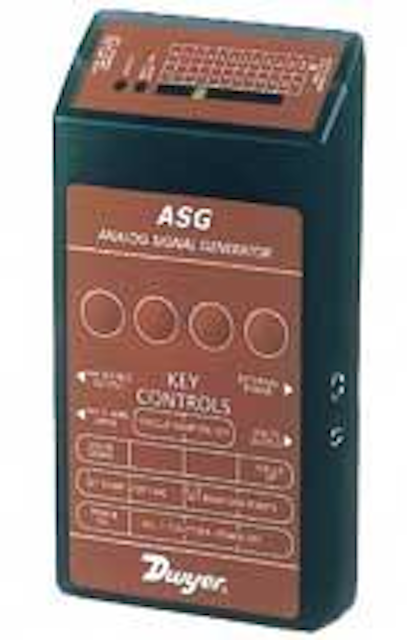 Click here to enlarge image
Dwyer Instruments offers the Model ASG Analog Signal Generator. The 3.2 ounce generator is ideal for troubleshooting transmitters, transducers, motors and actuators. The unit generates a 1-10 vDC signal in increments of 1 volt or a 4-20 mA signal in increments of 2 mA. The ramp interval timing function allows users to define maximum and minimum values.
Dwyer Instruments Inc.
Michigan City, IN
Tel: 800-872-9141
Web: www.dwyer-inst.com
Bird repeller
BroadBand PRO, available from Bird-x, targets pest birds with an unrelenting combination of four different sound types: 1) distress cries to indicate danger to pigeons, starlings, gulls and more, 2) predator cries, like falcons and hawks, to add realism, 3) general harassments for an all-bird defense, and 4) ultrasonic waves to guard day and night. Its development is based on 40 years of success with sonic repellers that featured one of the four types, but this is the first machine to combine them all.
Bird-X, Inc.
Chicago, IL
Tel: 800-662-5021
Web: www.bird-x.com
Wireless modems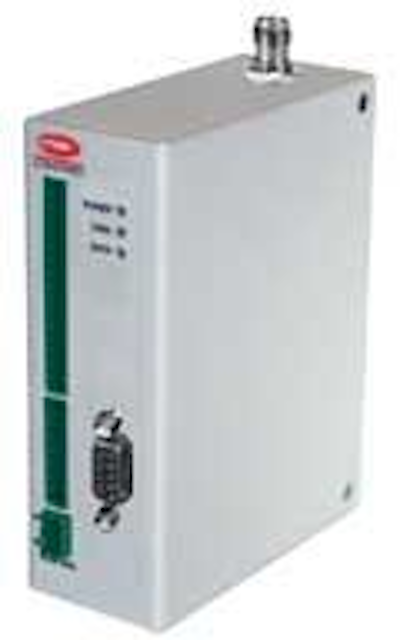 Click here to enlarge image
Cirronet™ Inc., a provider of wireless industrial and OEM products, has introduced a line of four HopNet wireless I/O modems. The product line includes the HNIO-091R and HNIO-241R relay modems, which operate at 900 MHz and 2.4 GHz respectively, and the 900 MHz NHIO-091A and 2.4 GHz HNIO-241A analog/digital modems. The I/O modems feature bi-directional transmission and employ the company's patented frequency hopping spread spectrum (FHSS) technology.
Cirronet Inc.
Atlanta, GA
Tel: 678-684-2000
Web: www.cirronet.com
Backflow preventers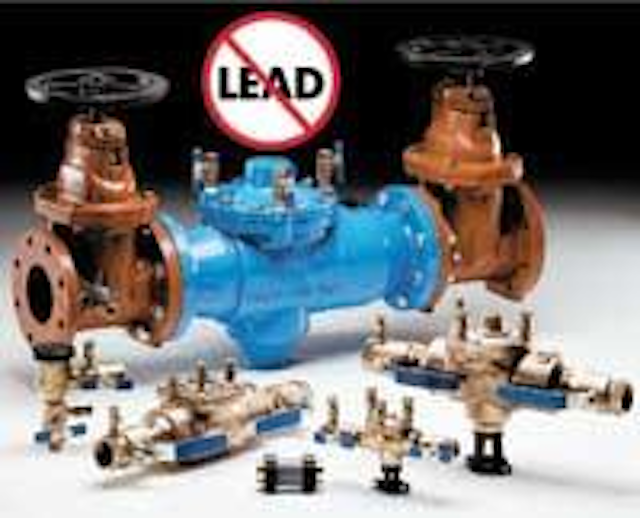 Click here to enlarge image
Danfoss Flomatic has received approval from The Foundation for Cross-Connection Control and Hydraulic Research at the University of Southern California for the 8" RPZ and DCV. The new 8" Model DCV double check has a flange-to-flange lay-length dimension of 50 1/2". Shorter lay-length eases retrofit and reduces the installation costs. These units also use the same design as the company's smaller units with a single access cover and spring clips that hold the check valve assemblies in place.
Danfoss Flomatic Corp.
Glens Falls, NY
Tel: 800-833-2040
Web: www.flomatic.com
Arsenic removal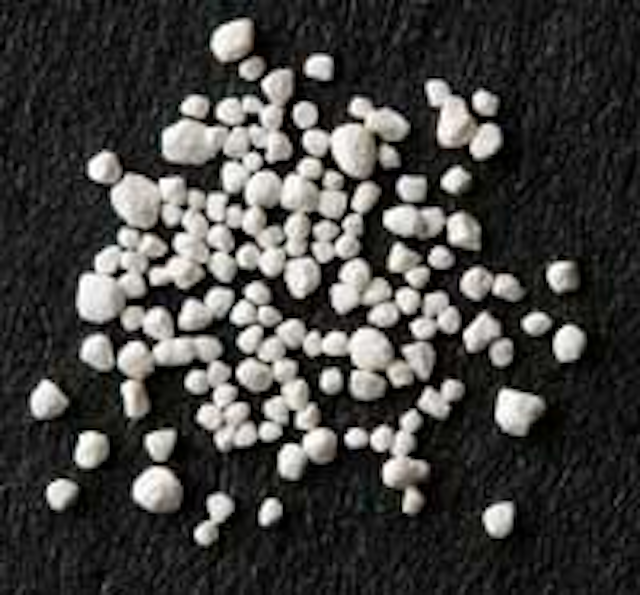 Click here to enlarge image
Dow Chemical has launched Adsorbsia™, a new titanium-based arsenic removal media that offers improved performance and cost advantages over traditional iron oxide-based adsorbent media. The new media features a Nanocrystalline structure that results in faster kinetics, allowing for smaller diameter vessels and a smaller system footprint. It removes both As(V) and As(III) without pretreatment, is effective across a wide pH range, and exhibits a stable performance during pH fluctuations.
Dow Chemical Co.
Tel: 800-447-4369
Web: www.dowex.com/adsorbsia
DO sensor
Zebra-Tech has introduced the D-Opto range of optical dissolved oxygen sensors. The line includes the SDI-12 D-Opto, and the D-OptoLogger. Both instruments have been specifically designed for long term environmental monitoring of dissolved oxygen in streams, rivers and lakes. The optical sensing technology is highly stable and provides accurate long-term DO measurements not possible with conventional DO sensing.
Zebra-Tech Ltd.
New Zealand
Web: www.d-opto.com
Business software
SAP America has introduced SAP® Best Practices for Water Utilities, a tailored offering for small and midsize water and wastewater utilities. The solution provides fixed-scope, pre-defined packages of software that address specific business processes for water utilities. The system is designed to help water and wastewater organizations improve customer service, asset, financial and reputation management.
SAP America Inc.
Newtown Square, PA
Tel: 800-872-1727
Web: www.sap.com
Union valve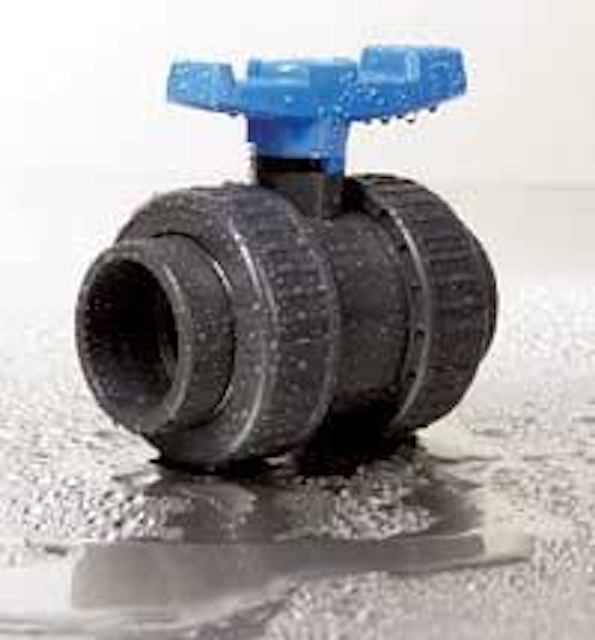 Click here to enlarge image
George Fischer has introduced the H2O Type 374 Valve designed specifically for water applications. NSF 61 certified for potable water applications, the new true union valve offers a number of safety and convenience features in a compact size. Available in sizes 3/8"- 4", the valve is manufactured with a PVC body and PTFE/Polyethylene blended ballseat, offering corrosion resistance. Designed with a lay length of just 3.58" for 3/8"-2" sizes, the valve is suitable for piping designs where space is at a premium.
George Fischer Inc.
Tustin, CA
Tel: 800-854-4090 Web: www.us.piping.georgefischer.com
Laser nephelometer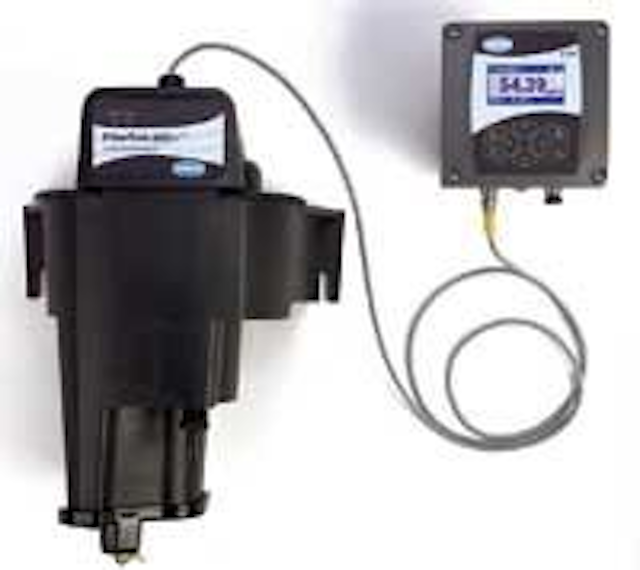 Click here to enlarge image
The new Hach FilterTrak™ 660sc Laser Nephelometer measures turbidity from 0 to 5 NTU with resolution of 0.0003 NTU - using USEPA-approved methodology. Utilities gain early detection of filter deterioration and enjoy the convenience of prepared StablCal® Stabilized Formazin Standards. Connecting with the multiple-sensor sc100 and sc1000 controllers, the nephelometer provides direct digital communication, six-month data logging, and plug-and-play compatibility with other Hach digital sensors.
Hach Co.
Loveland, CO
Tel: 800-227-4224
Web: www.hach.com
Turbidity, chlorine, color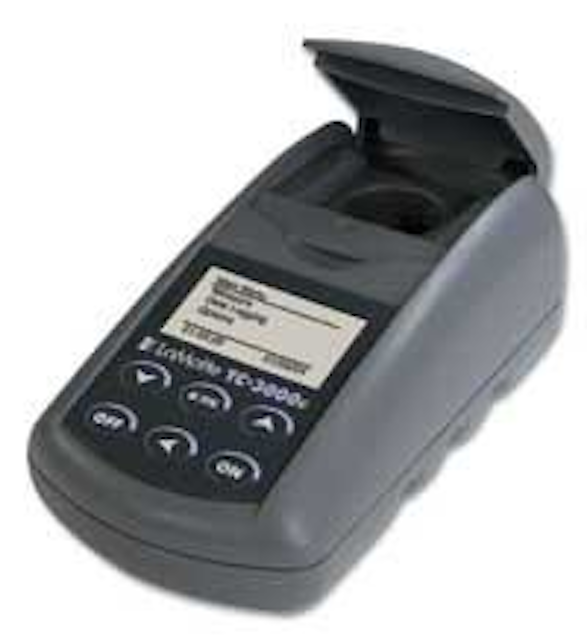 Click here to enlarge image
LaMotte has introduced a compact water analysis instrument designed for measuring turbidity, chlorine and color. The TC-3000 is equipped with a microprocessor to drive a patent pending optical system that permits EPA or ISO compliant measurements for water and wastewater analysis. The unique optics configuration enables the instrument to read low levels for turbidity (0.05 NTU), chlorine (0.02 ppm) and color (0.2 cu) while also expanding to higher ranges such as 0-4,000 for turbidity and 0-10 ppm for chlorine.
LaMotte Co.
Chestertown, MD
Tel: 800-344-3100
Web: www.lamotte.com
Sealants, linings
Click here to enlarge image
For restoration and new construction, Sauereisen has the substrate repair materials and corrosion barriers for specific wastewater applications. The company's cement-based sealants can solve water inflow and infiltration problems, while its polymer linings combat microbiologically induced corrosion (MIC). The company also offers manhole repair systems.
Sauereisen
Pittsburgh, PA
Tel: 412-963-0303
Web: www.sauereisen.com
Tapping, line stopping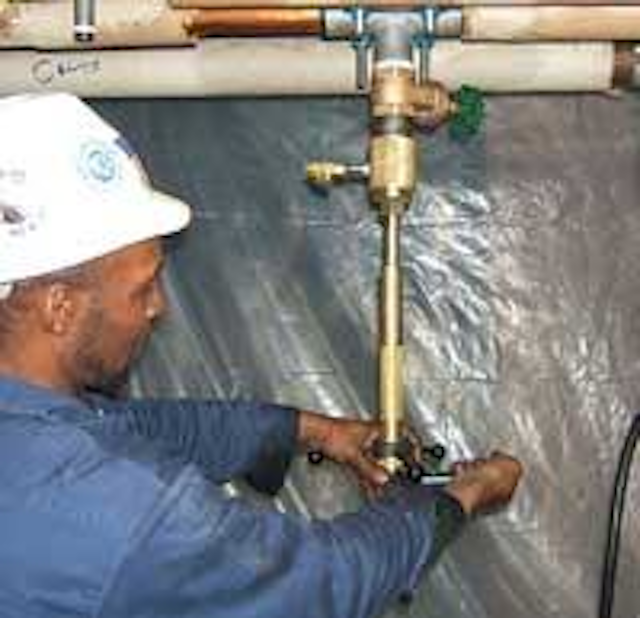 Click here to enlarge image
Shutdowns or pipe freezing for repairs, valve change outs and pressure testing of water and wastewater lines now can be eliminated with Severn Trent Services' new Jr. Hydra-Stopper line stopping system. The newest addition to the line tapping and stopping Hydra-Stop® family of products, Jr. Hydra-Stopper is used to make pressure taps and line stops on water and wastewater lines, ensuring fire protection and continued service.
Severn Trent Services
Alsip, IL Tel: 708-389-5111 Web: www.severntrentservices.com
Level gauges
Spitzer and Boyes and ISA - The Instrumentation, Systems and Automation Society, have announced the release of The Consumer Guide to Non-Contact Level Gauges by David W. Spitzer and Walt Boyes. This book provides insights into the advantages and disadvantages of non-contact level gauge technologies (ultrasonic, laser and radar).
Spitzer and Boyes, LLC
Chestnut Ridge, NY Tel: 845-623-1830 Web: www.spitzerandboyes.com
Monitoring system
ADS Environmental Services has introduced the IntelliServe® 2.5, a Web-hosted, real-time alarming system for wet and dry weather. The system features "smart alarming" which learns the diurnal flow pattern of each metering site and issues flow loss and depth alarms for blockages and overflows. It is a scalable system with dynamic alarming for real-time monitoring of wastewater collection systems. It automatically notifies the customer of unusual flow conditions and provides trending tools that reduce large amounts of flow monitoring data into useful reporting segments.
ADS Environmental Services
Huntsville, AL
Tel: 800-633-7246
Web: www.adsenv.com
SCADA control
SCADA control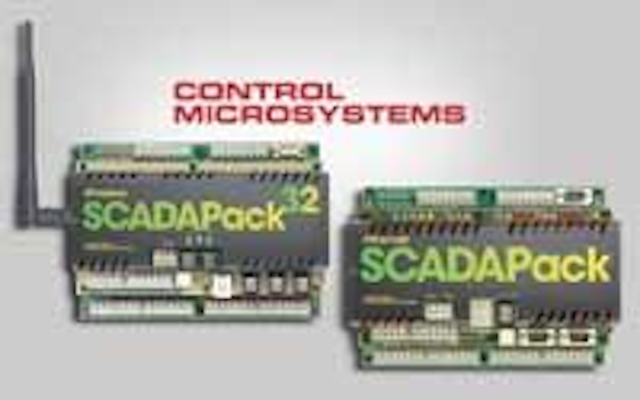 Click here to enlarge image
Control Microsystems' SCADAPackTM combines standard PLC features, such as Ladder Logic programming and flexible I/O, a data logger for data recording and reporting, and an RTU for communications over a variety of media such as wireless radios, public data networks, dial-up and leased lines as well as satellite systems over a variety of protocols such as Modbus, DF1 and DNP3.0. SCADAPack Ethernet controllers are offered with integrated Modbus Ethernet Gateway supporting Modbus TCP or Modbus RTU in UDP protocols for seamless integration with Ethernet radios, Wi-Fi wireless communication network, Modbus enabled devices and plant-wide TCP/IP networks.
Control Microsystems
Kanata, ON, Canada
Tel: 613-591-3878
Web: www.controlmicrosystems.com