PRODUCTS & SERVICES — VALVES
Hayward's corrosion resistant, all plastic solenoid valves feature a coil design for improved performance and service life.
Feb 1st, 2005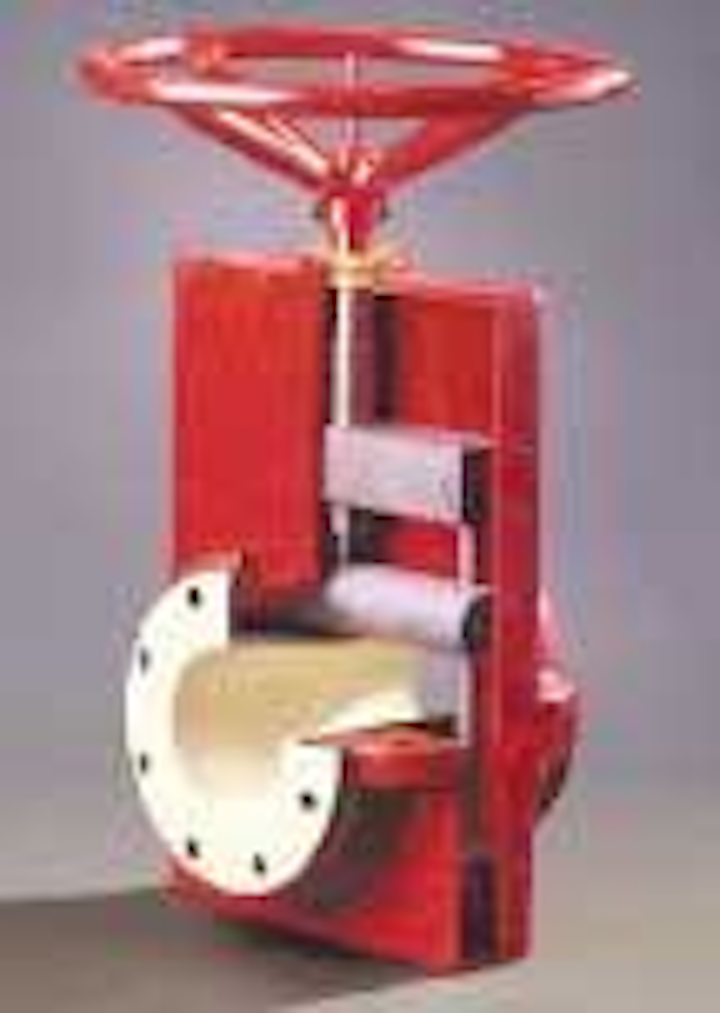 Solenoid valves
Hayward's corrosion resistant, all plastic solenoid valves feature a coil design for improved performance and service life. The special coil rectifies the AC current, used to power the valve, to DC current. This results in a very low coil operating temperature and permits the coil to be rated for 100% continuous duty applications.
Hayward Industrial Products Inc.
Elizabeth, NJ
Tel: 908-351-5400
Web: www.haywardindustrial.com
Pinch valve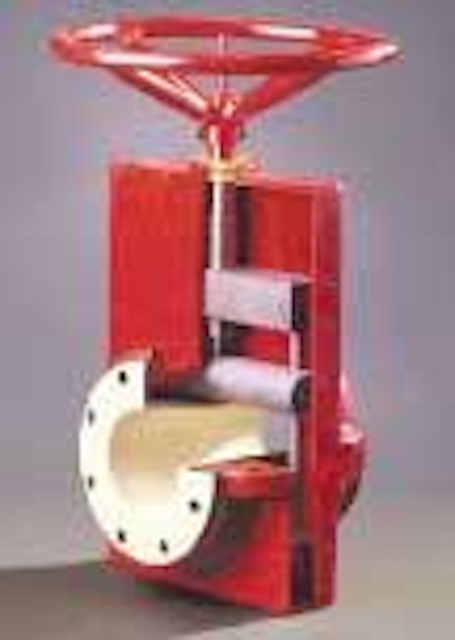 Click here to enlarge image
The Red Valve Series 75 Pinch Valve is designed to eliminate the problems associated with ball and plug valves in tough slurries, abrasives and corrosive chemical applications. The full port design eliminates any dead spots or crevices, seats or bearings.
Red Valve Co. Inc.
Carnegie, PA
Tel: 412 279-0044
Web: www.redvalve.com
Backflow prevention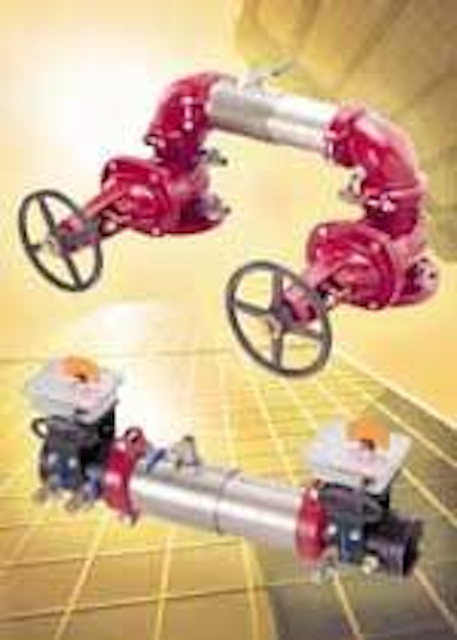 Click here to enlarge image
Ames Fire and Waterworks has introduced the new Colt(tm) line of backflow prevention devices in sizes 2 1/2"-10". The valves are light and compact. Included in this series are the Ames Series C200 Double Check Valve Assemblies, C300 Double Check Detector Assemblies, C400 Reduced Pressure Zone Assemblies and C500 Reduced Pressure Detector Assemblies.
Watts Water Technologies, Inc.
North Andover, MA
Tel: 978-689-6256
Web: www.amesfirewater.com.
Control valves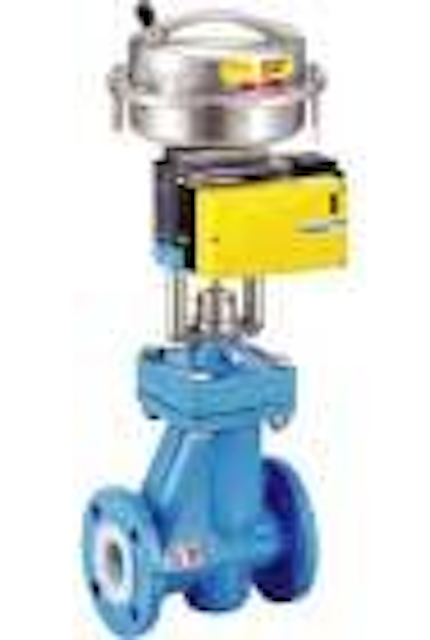 Click here to enlarge image
Flowserve Kämmer's 032000 and 132000 Series control valves are suitable for chemical feed systems in water treatment plants. Both valve series are noted for their ability to withstand acid corrosion while providing precision control. The 032000 Series is machined from barstock elastomer materials, including PP, PVC, and PVDF, and is available in 1/2" to 2" sizes. The 132000 Series (pictured) has a PFA-lined valve body and is available in 1Ú2" to 4" sizes. Offered with ANSI flanged end-connections, these valves employ a solid-contoured PTFE valve plug and seat ring.
Flowserve Kämmer
Pittsburgh, PA
Tel: 412-787-8803
Web: www.flowserve.com
Water level control
Click here to enlarge image
Hancor has introduced a new patent pending water control structure for lowering and raising water in wetland conservation applications and pond equalization. This watertight structure is easy to operate, install and maintain. Officially licensed by Ducks Unlimited, the Water Control Structure provides flood control, assists with erosion control, ground water recharge, and provides a habitat and food source for wildlife.
Hancor Inc.
Findlay, OH
Tel: 888-367-7473
Web: www.hancor.com
Solenoid valves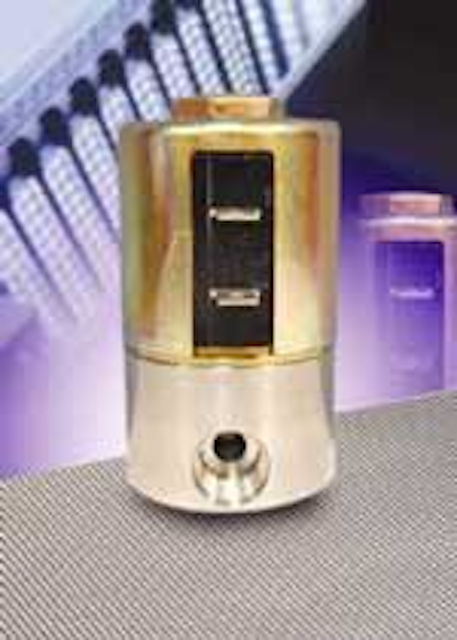 Click here to enlarge image
Norgren offers the ability to extend the pressure rating of its KIP series of solenoid valves. The service allows customers to specify a custom range not featured in the standard ranges. The solenoid valves are used in a wide variety of applications and are available in various operations such as direct acting, pilot actuated and proportional.
Norgren
Farmington, CT
Tel: 860-677-0272
Web: www.norgren.com
Solenoid valves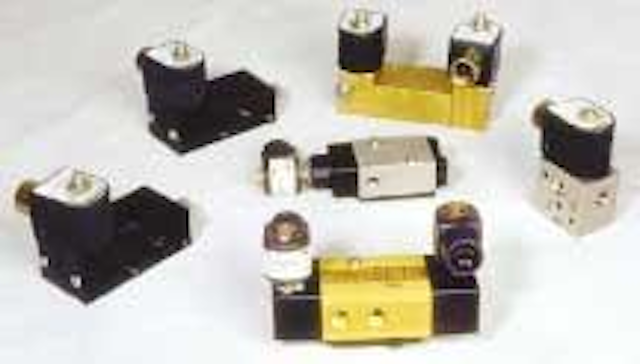 Click here to enlarge image
Parker Fluid Control Division now offers the Valve Actuation Series of solenoid valves. These are suited for applications in which solenoid valves must predictably and reliably actuate the movement of larger process valves to control the flow of liquids or gases. The series includes the 7300 and 2300 lines, which are available in both pipe- and Namur-mounted models.
Parker Fluid Control Division
New Britain, CT
Tel: 860-827-2300
Web: www.parker.com/skinner
Bypass valves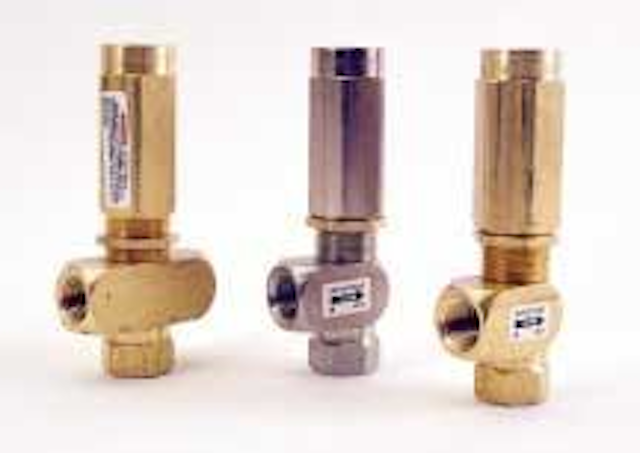 Click here to enlarge image
C46 Series valves from Hydra-Cell Industrial Pumps, Wanner Engineering, prevent excess system pressure by bypassing total system fluid flow. They contain no external springs or moving parts, are fully adjustable, and can be serviced in place without removing fittings or plumbing. They are available with stainless steel or brass bodies to suit various application needs. The valve design is simple, consisting of a tapered plunger and valve seat.
Hydra-Cell Industrial Pumps
Minneapolis, MN
Tel: 612-332-5681
Web: www.hydra-cell.com
Vortex valves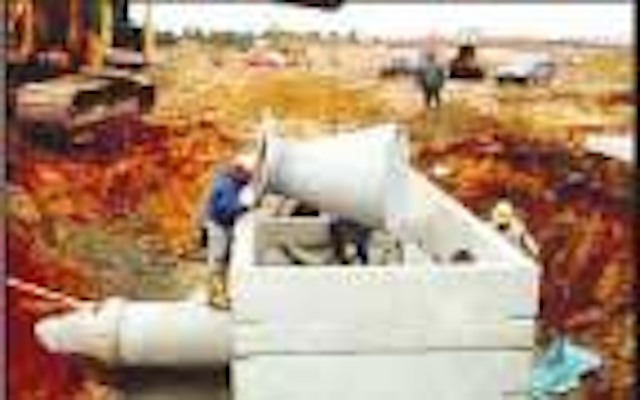 Click here to enlarge image
The Hydro International Reg-U-Flo(r) Vortex Valve has an S-shaped head discharge curve that reduces storage requirements by up to 30%. With a clear opening up to six times larger than conventional orifice plates, the risk of clogging is reduced. The design is simple, consisting of an intake and an outlet. Flow is directed tangentially into a volute to form a vortex. High peripheral velocities induce an air-filled core with a resulting back pressure that reduces the discharge.
Hydro International
Portland, ME
Tel: 207-756-6200
Web: www.hil-tech.com
Adjustable chainwheels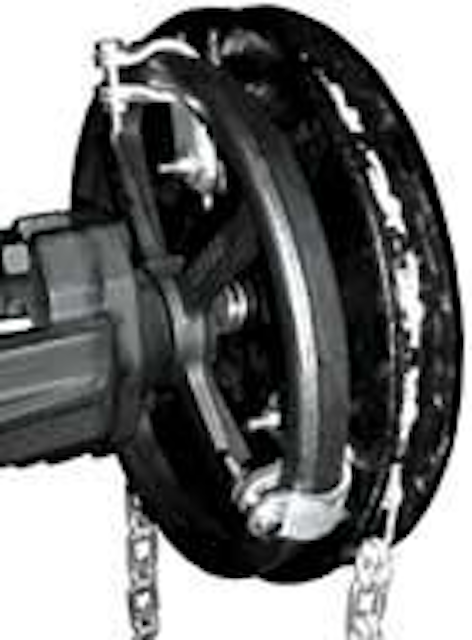 Click here to enlarge image
Chainwheels allow operation of valves in high, hard-to-reach locations by means of a pull on a chain. Trumbull Industries offers a universal design that allows a chainwheel to be clamped to a handwheel, or pinned directly to valve stem. All chainwheels are furnished with plated steel attachment hardware for clamping to handwheel. When the wheel is to be pinned to valve stem, a bushing will be provided which can be machined to suit the valve stem dimensions. The bushing and wheel will be pre-drilled for, and supplied with, a stainless steel pin for customer mounting to valve stem.
Trumbull Industries
Youngstown, OH
Tel: 330-799-3333
Web: www.trumbull-mfg.com
Valve data collection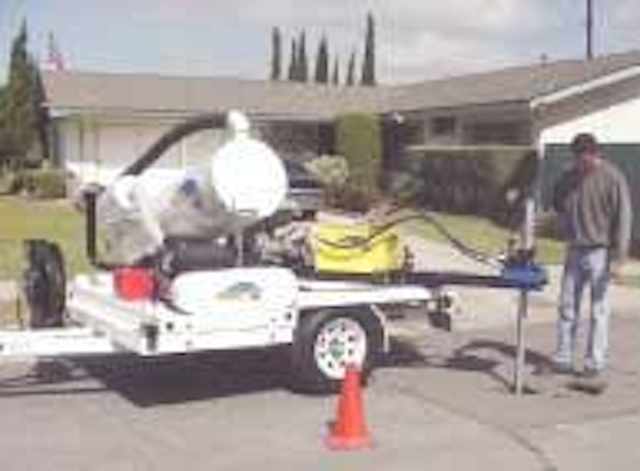 Click here to enlarge image
Pacific Tek now offers a data collection system with its vehicle mounted valve operators. The system uses a windows based tablet computer included with the system to store the information "real time" as operators exercise valves. Whether swivel mounted or rigid mounted, the PT-25 valve operator uses the same twin motor drive.
Pacific Tek
Santa Ana, CA
Tel: 800-884-5551
Web: www.pacific-tek.com
Wastewater valves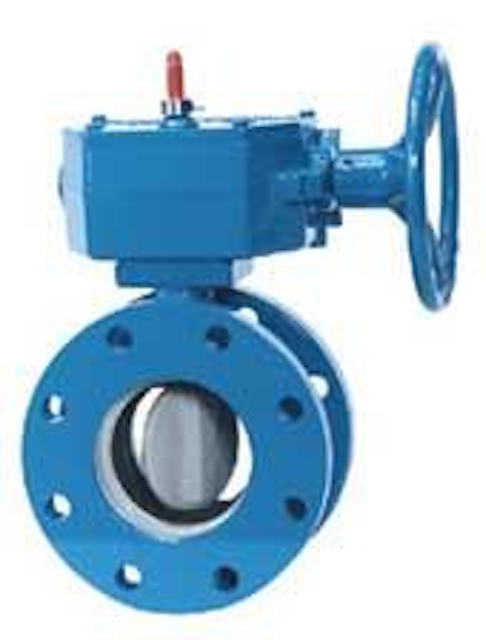 Click here to enlarge image
Henry Pratt designs and manufactures valves for fluid service in the wastewater industry. The company's butterfly valves are used to regulate the flow of fluid in piping systems. The unique seat-in-body design reduces seat failure due to corrosive buildup in the valve and pipeline. Symmetrical lens-shaped disc or flow through disc (on 30" and larger) provide more strength and higher Cv. Nonmetallic bearings prevent galvanic corrosion and provide lower coefficient of friction.
Henry Pratt Co.
Aurora, IL
Tel: 630-844-4000
Web: www.henrypratt.com
Valve tags
Assured Flow's Hydra-Tag is a custom tagging system for valves. This durable identification system is made from corrosion resistant brass. Stamps are available for custom numbering or lettering. The tag attaches securely to the bolts on valves for a virtually tamper proof installation. The tags can be used on all types of valves, backflow preventers, pumps and other equipment.
Assured Flow Sales Inc.
Sarasota, FL
Tel: 800-388-0678
Web: www.gradelok.com
Ball valve
George Fischer has introduced the new 130 Series of Electrically Actuated Ball Valves featuring the EA 21 Electric Actuator. The new actuator was designed specifically to complement the modularity and flexibility of the 546 Series valve and provide a system approach to piping system design. The resulting actuated valve series includes the model Type 131 in PP (polypropylene), the Type 132 in PVDF (polyvinylidene fluoride) and the Type 133 in PVC and CPVC, all available in sizes 3/8 through 2".
George Fischer Inc.
Tustin, CA
Tel: 800-854-4090
Web: www.us.piping.georgefischer.com
Valve actuators
ProSoft Technology has introduced the Limitorque Valve Actuator Master Modules (LTQ) for Allen-Bradley's 1771, 1746 and ControlLogix platforms. The modules allow Allen-Bradley processors to interface with Limitorque protocol compatible devices. These single slot solutions communicate directly over the backplane with the respective Allen-Bradley processors.
ProSoft Technology
Bakersfield, CA
Tel: 661-716-5100
Web: www.prosoft-technology.com
Ethernet valve control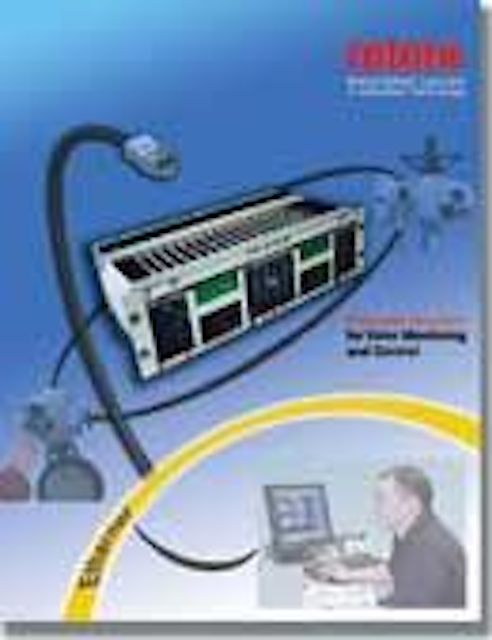 Click here to enlarge image
Rotork has released a four-page brochure on its plug-and-play Ethernet solution for valve monitoring and control. Users can access valve and actuator data from the field with any Web browser on a LAN. Status, alarm, and diagnostic information of each field device is available to the user via a preconfigured graphical embedded Web server.
Rotork Controls Inc.
Rochester, NY
Tel: 585-328-1550
Web: www.rotork.com
Valve vaults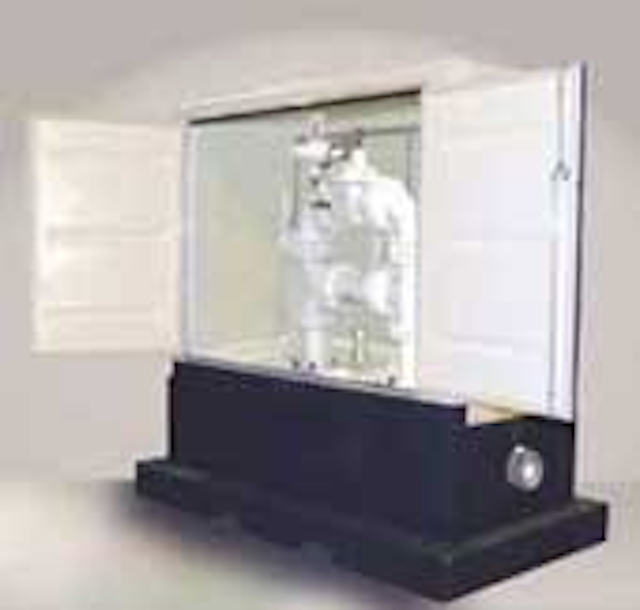 Click here to enlarge image
Gorman-Rupp's Valve Vaults are compact, weather- and vandal- resistant custom-engineered systems. These units are available above ground, below ground or on a mounting foundation (as shown) and can house pressure-reducing, surge control or altitude valves, or flowmeters.
Gorman-Rupp Co.
Mansfield, OH
Tel: 419-755-1011
Web: www.gormanrupp.com
Butterfly valves
Ultraflo offers the 410/412 Series large diameter, resilient seated butterfly valves. The valves feature a bi-directional, bubble tight shut off pressure rating of 150 psi, high Cv ratings and full isolation of body parts from line media. The 410 model, a wafer-style body, is available in sizes from 24"-36".
Ultraflo Corp.
Ste. Genevieve, MO
Tel: 800-950-1762
Web: www.ultraflovalve.com
Brass relief valve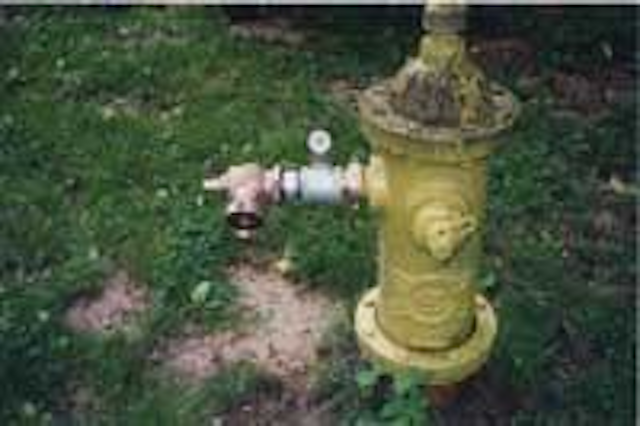 Click here to enlarge image
Norman Noe offers a brass relief valve designed to solve the problem of pumping water directly into a water system when a water storage tank is off line during emergencies or maintenance. The valve is installed on a fire hydrant and is preset at 65 psi but can be adjusted from 1-120 psi. The valves have a brass body, 2 1/2" ASE brass fire hydrant adapters and a pressure gauge.
Norman Noe Co.
Nineveh, IN
Tel: 317-933-2274
Web: www.normannoewatertankinspection.com
Electric actuator
A new electric actuator for globe-style, corrosion-resistant plastic control valves has been introduced by Collins Instrument. The new Model MV-1010 is available for valves in 1/4", and 1" sizes. It accepts current signals of 4-20 mA, 4-12 mA and 12-20 mA as well as either 0.5 vDC or 0-10 vDC voltage. In addition, the actuator is switch-selectable to operate from either 120 vAC or 240 vAC (24 vDC power is optional). An epoxy-painted aluminum enclosure for the actuator is standard.
Collins Instrument Co.
Angleton, TX
Tel: 979-849-8266
Web: www.collinsinst.com
Butterfly valves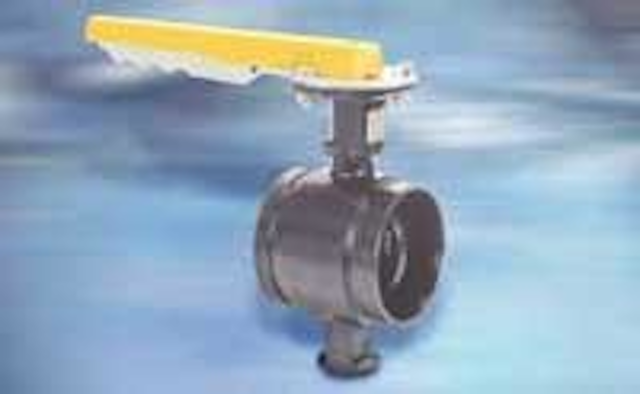 Click here to enlarge image
Anvil's Gruvlok(r) Series 7700 Butterfly Valves are designed for use in grooved-end pipe systems and are available in sizes that meet industry requirements for virtually any application. They provide a leak-tight seal using a unique constant disc-to-seat loading design, which ensures a bi-directional seal. The coated valve body is suitable for HVAC applications and eliminates the need for stainless, bronze or galvanized connection options.
Anvil International Inc.
Portsmouth, NH
Tel: 603-422-8000
Web: www.anvilintl.com