NEW PRODUCTS
The 750-841 Series Programmable Ethernet Controller from Wago is a compact, modular, lower-cost PLC.
Mar 1st, 2005
Ethernet controller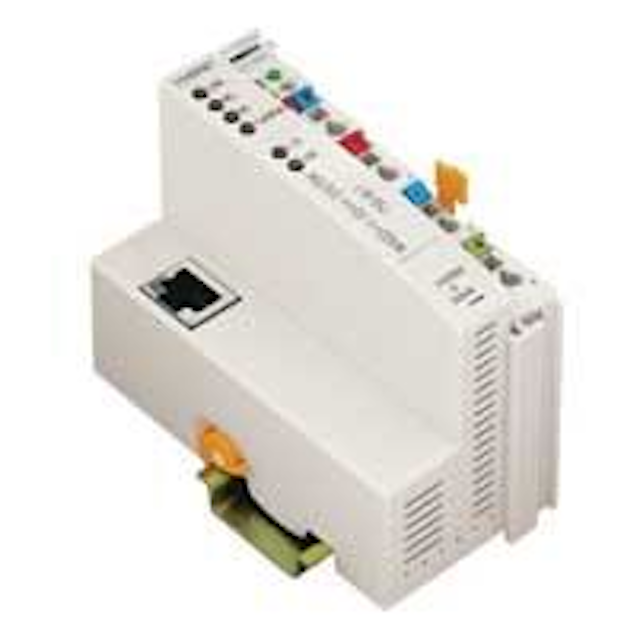 Click here to enlarge image
The 750-841 Series Programmable Ethernet Controller from Wago is a compact, modular, lower-cost PLC. It is capable of both control and data acquisition functions for a variety of stand alone or networked applications. It is also capable of unique alarming functions due to integrated IT functions such as being able to send email alarms to remote PC's, pagers, or cell phones.
Wago Corp.
Germantown, WI
Tel: 800-346-7245
Web: www.wago.com
Diesel pumps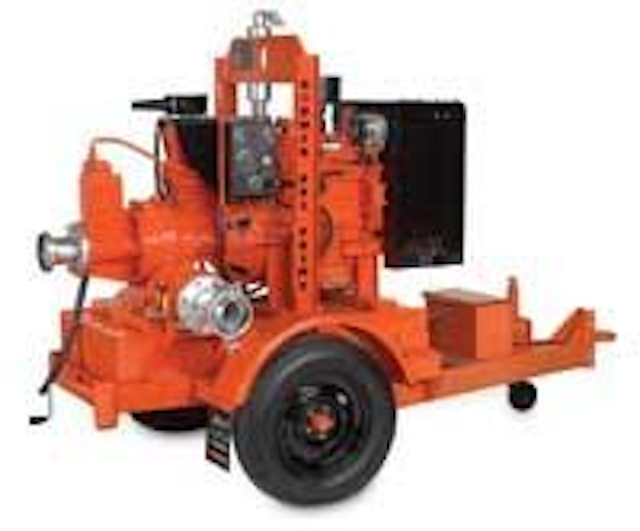 Click here to enlarge image
Two new high volume diesel Dri-Prime automatic self-priming pumps available from Godwin - the 4-inch CD103M and 6-inch CD160M models - offer heads from 145 feet to 300 feet with 3" solids handling. They are suited for backup municipal lift station applications, sewer bypass pumping systems, and other applications requiring high head capabilities with solids handling.
Godwin Pumps
Bridgeport, NJ
Tel: 856-467-3636
Web: www.godwinpumps.com
Portable pump
Click here to enlarge image
The Cat Pump Model 3560 is a compact, portable, high-pressure pump for sewer and pipe cleaning and hydro excavating. The dual high-pressure performance of 20 gpm @ 4000 psi or 25 gpm @ 3000 psi is also ideal for wet blasting, surface prep, hydrostatic pressure testing and injection applications. The company's concentric, solid ceramic plungers and special-blend long-lasting seals are standard features.
Cat Pumps
Minneapolis, MN Tel: 763-780-5440 Web: www.catpumps.com
Ground transient protection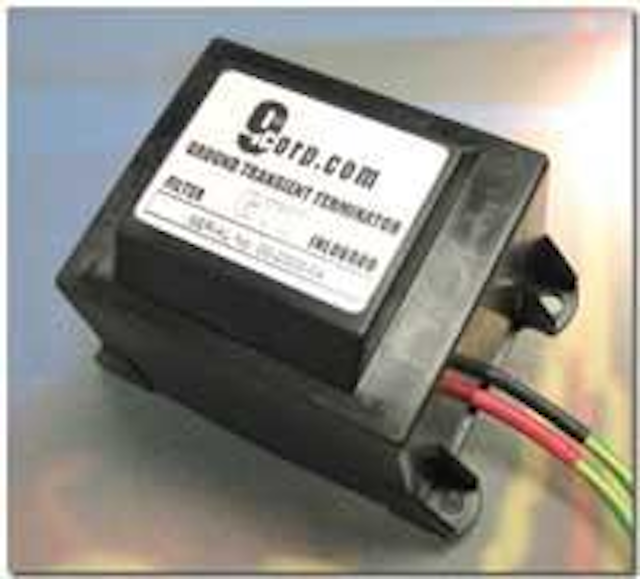 Click here to enlarge image
The Ground Transient Terminator (GTT) from 9 Corp is designed to provide electrical transient and surge suppression for electronic equipment. At the device level it is the first of its kind that can be safely installed on the ground line in order to eliminate one of the common causes of electronic-based micro-processor crashes, lock-ups, and system degradation - ground transients.
9 Corp.
Saint Charles, IL Tel: 630-762-1148 Web: www.9corp.com
Oil skimmer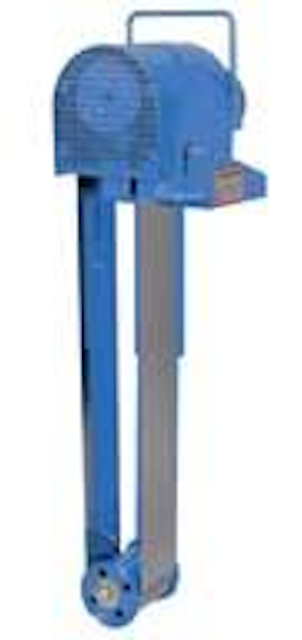 Click here to enlarge image
Abanaki has introduced a portable oil skimmer designed to remove up to 12 gph of free floating oil from water. The Tote-It skimmer weighs just 36 pounds and can be hand carried to any indoor or outdoor application. It can also be used in permanent installations with limited access areas.
Abanaki Corp.
Cleveland, OH
Tel: 800-358-7546
Web: www.abanaki.com
Analyzer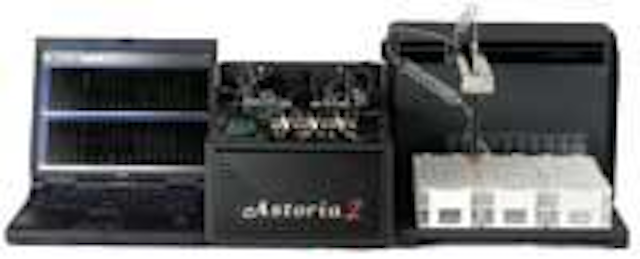 Click here to enlarge image
Astoria-Pacific International and Fisher Scientific have signed an agreement to distribute the new Astoria2 Analyzer in the United States. The analyzer is designed to monitor nutrients and other analytes like nitrate, ammonia, cyanide, phenol, orthophosphate, etc. in the water/wastewater industry.
Astoria-Pacific International
Clackamas, OR
Tel: 800-536-3111
Web: www.astoria-pacific.com
Modem software
BizWareDirect recently announced the release of DataLynx™, a new software package for use in industrial environments. The package uses modem technology to provide an inexpensive and simple solution to collect, view and store data from industrial devices regardless of location. It is now available through AutomationDirect, a BizWareDirect technology partner and a supplier of hardware and software for the industrial automation market. The system is designed to collect data from remotely located I/O devices, or for relaying data from multiple stations back to one location.
BizWareDirect
Tel: 770-886-5878
Web: www.bizwaredirect.com
or AutomationDirect
Web: www.automationdirect.com
Scada controllers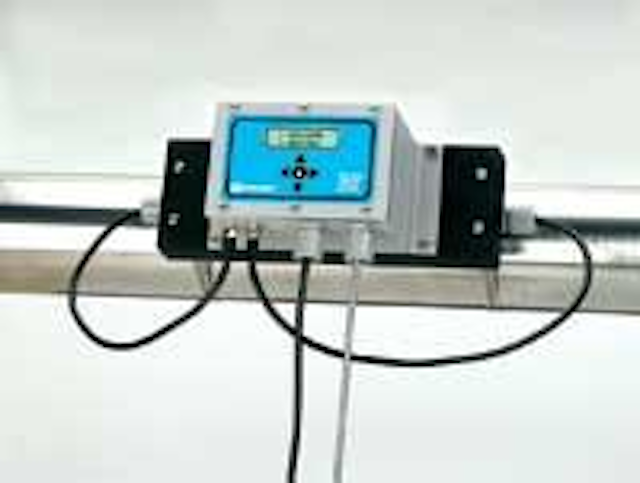 Click here to enlarge image
All Control Microsystems SCADAPack controllers are available with an integrated spread spectrum wireless transceiver, offering a flexible option for SCADA network connectivity. Each of the wireless controllers includes a complete Radio Module mounted under the controller cover with no change in the product's dimensions. The wireless controllers are available in 900 MHz and 2.4 GHz versions.
Control Microsystems
Kanata, ON
Tel: 613-591-3878
Web: www.controlmicrosystems.com
Blowdown valve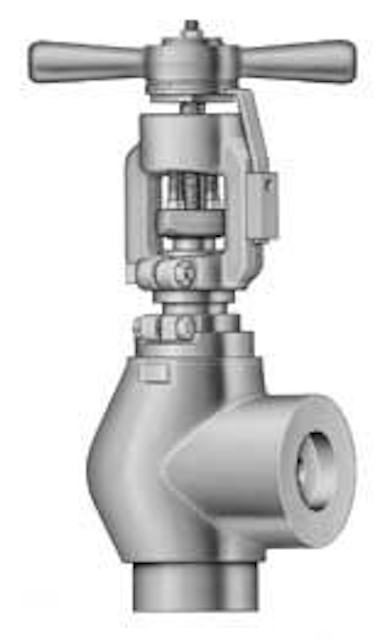 Click here to enlarge image
Flowserve Edward Valves introduces the continuous blowdown valve, specifically crafted for the demands of continuous blowdown applications. The forged-steel valve is designed for over-the-seat flow. A Class 1925 valve, it available in size 1 through size 3 with orifice sizes from 1/8 through 1. Features include a valve-stem position indicator, graphitic packing, stub ACME bonnet threads, and a locking collar on un-welded bonnets. Other features are a valve stem with integral backseat, a one-piece body-guided Stellite disk, an integral Stellite 6 seat, a downstream Stellite 6 inlay, and a contour cone for flow control.
Flowserve Edward Valves
Raleigh, NC
Tel: 919-832-0525
Web: www.edwardvalves.com
Portable computer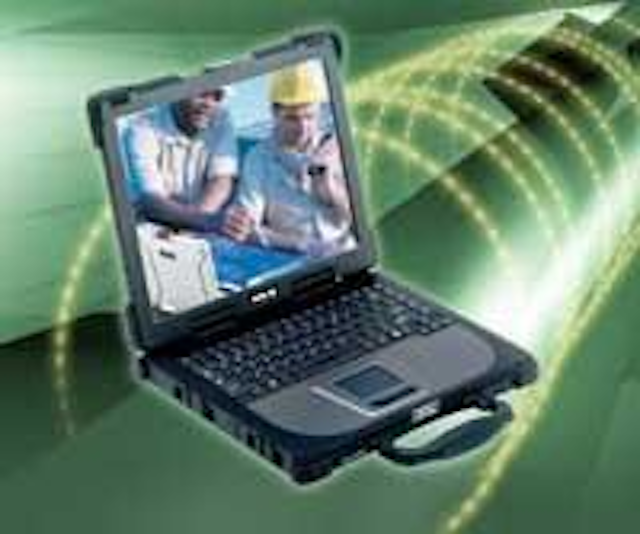 Click here to enlarge image
Getac Inc. has released its newest rugged portable notebook computer. Running on Intel's 1.4 GHz Dothan LV Processor, the MobileForce™ M220 is a laptop computer that endures the standards set by the military for extreme use, including the ability to survive a three-foot drop. It is designed for data collection in the field and for other mobile workforce applications. The laptop features low power consumption, large storage capacity and a lightweight design. In addition, it has a versatile Bay 1 and removable HDD bay design.
Getac Inc.
Lake Forest, CA
Tel: 949-699-2888
Web: www.getac.com
Analyzer controller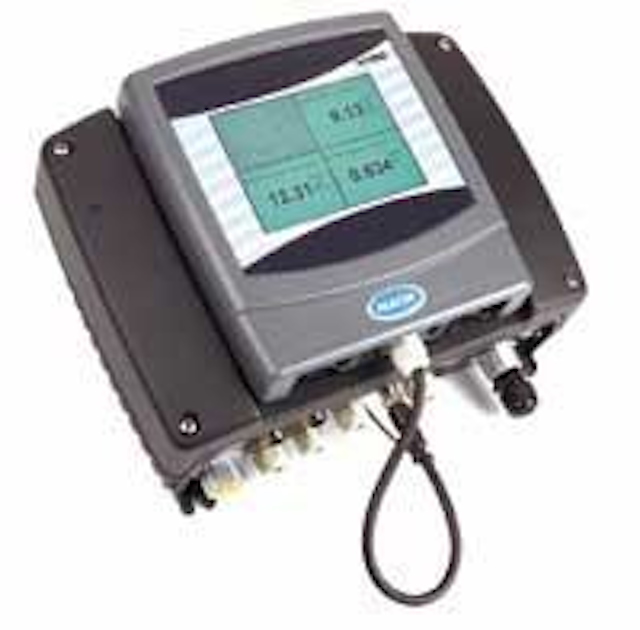 Click here to enlarge image
The new sc1000™ Universal Controller is the latest addition to the Hach digital platform for process measurement. The sc1000 has two components: the probe module, to which analyzers and sensors are directly connected; and the portable display module, which has a touch screen and color graphics. Parameter-based advanced calculations optimize process control.
Hach Inc.
Loveland, CO Tel: 800-227-4224 Web: www.hach.com
Reservoir cleaning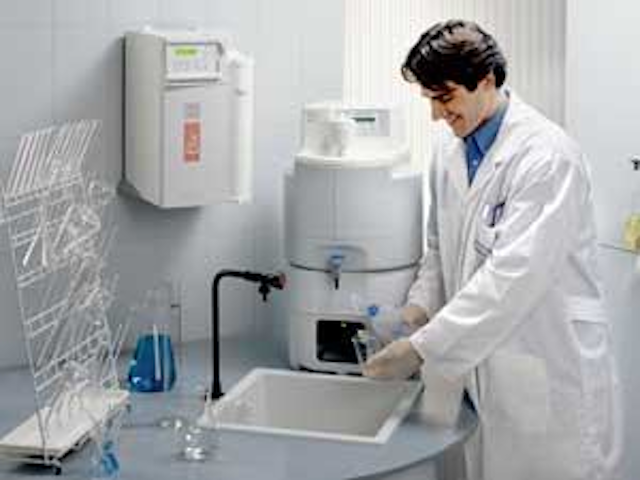 Click here to enlarge image
Millipore now offers a new sanitization service to clean pure water storage reservoirs. The new service incorporates a chlorine dioxide disinfectant to accelerate the cleaning process and decontaminate the reservoir. The process completely sanitizes both the wetted and non-wetted areas of a reservoir in less than two hours.
Millipore Corp.
Billerica, MA Tel: 800-645-5476 Web: www.millipore.com/H2O
Close-coupled pump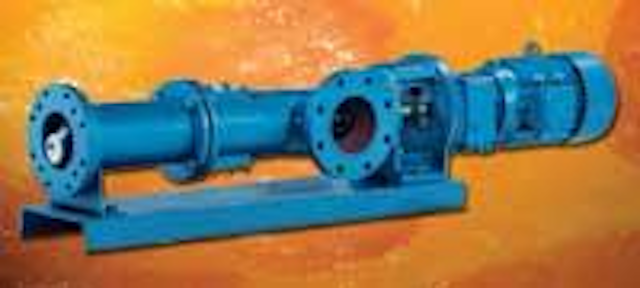 Click here to enlarge image
The new Moyno2000 CC pump is a close-coupled pump with a compact size and rugged gear joint drive design. The pump is designed to transfer abrasive, high-solids content materials. Using proprietary Ultra-Drivegear-joint technology, the pump handles radial and thrust loads for maximum performance.
Moyno Inc.
Springfield, OH
Tel: 877-486-6966
Web: www.moyno.com
Conductivity sensor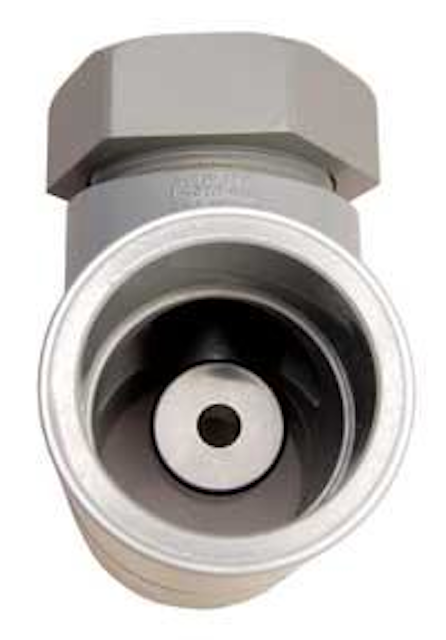 Click here to enlarge image
The Sensorex Gen 2 OEM toroidal (inductive) conductivity sensor is now available. Molded in Polypro, it features a wide measurement range and simplified installation. It is ideal for operation in applications where corrosion, coatings, and fouling are a problem.
Sensorex Inc.
Garden Grove, CA
Tel: 714-895-4344
Web: www.sensorex.com
Chlorine probes
Severn Trent Services has added reagentless, free and total chlorine probes to the MicroChem™2 transmitter/controller, a system that features multiple measurement capability and single or dual PID control outputs. When used in conjunction with the system, the CL4000 probes provide continuous online measurement and control of chlorine dosage.
Severn Trent Services
Fort Washington, PA
Tel: 215-646-9201
Web: www.severntrentservices.com