Insertion Valve: Offers Quick Fix to Michigan Town's Busted Water Main
A water main on picturesque Mackinac Island near Michigan needed emergency work, and Advanced Valve Technology installed its 10-inch EZ™ insertion valve to resolve the problem.

Dec 9th, 2013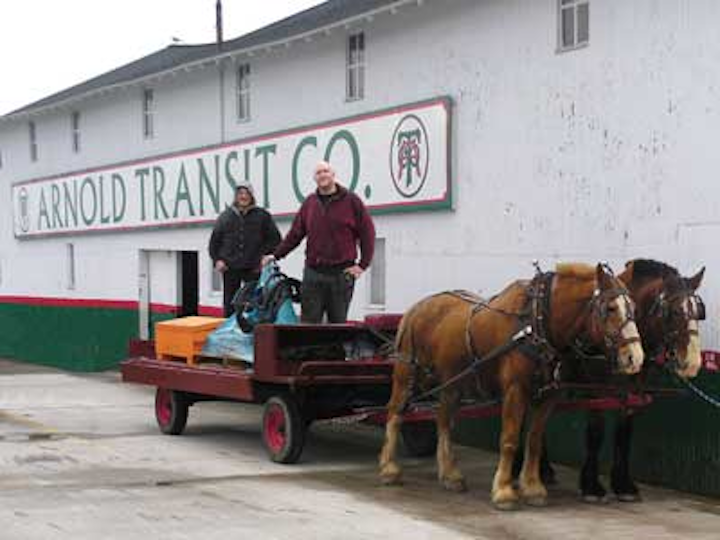 A water main on picturesque Mackinac Island needed emergency work, and Advanced Valve Technology was given the task. There was something special about this 10-inch EZ™ insertion valve project - the crew needed to step back in time and use the methods of a bygone era.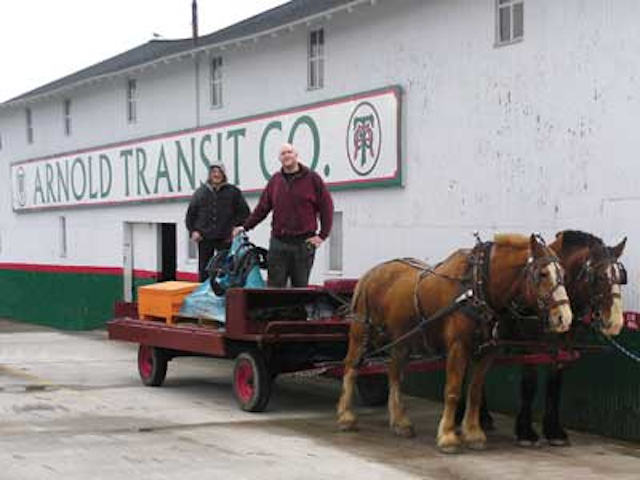 The payload and the two-man crew are transported to the work site by a horse-drawn flatbed wagon.
The quaint Michigan tourist destination island situated on Lake Huron retains many links to a gentler time, including a restriction on motor vehicles, leaving horse-drawn vehicles, saddles, bikes, and shoe-leather as the preferred choices for travel.
To reach the install location, the AVT team, their components and toolkit caught one of the many scheduled ferries from the mainland to a shoreline dock. From there, a flatbed wagon drove the payload and the two-man crew a few miles to the work site. Once there, due to the efficiency of the EZ system, everything went according to plan.
The local water department had completed the excavation that exposed the host pipe at the desired install point. Fortunately, the EZ is very compact and requires a much smaller excavation than other systems.
Preparation of the section was quick and easy. Once the body components were assembled, the milling machine was temporarily attached to the body, and a 120-degree milled slot was cut across the top of the pipe. This was completed under pressure and with the complete removal of all pipe chips. The valve bonnet with the patented resilient wedge gate was then attached, and the job was finished.
The milled slot-access design of the EZ requires no special pipe restraint, so no additional digging or prepping is needed, thus eliminating unnecessary concrete work. Likewise, host pipe integrity is never compromised, as the line is never severed. The built-in EZ isolation gate also requires no bulky, costly and hard-to-manage separate isolation component. When used as a temporary line-stop, the valve's bonnet may be removed for reuse elsewhere, and a blind flange is installed in its place.
Conditions like those found on Mackinac Island highlight some of the very important advantages that make the EZ so valuable and emphasize the major savings that a simplified installation delivers.