New Literature
Compilation of print and digital information resources for the municipal water and wastewater markets.
May 1st, 2013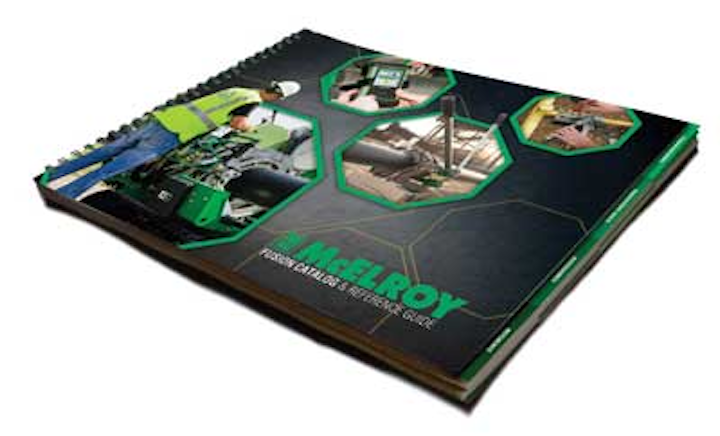 HDPE pipe fusion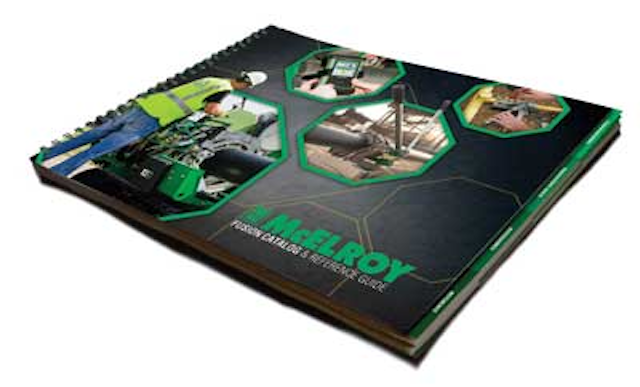 McElroy has published a new edition of its polyethylene pipe fusion catalog and reference guide. The guide features the company's latest product introductions, including the DataLogger® 4, Guided Side Bend Tester, MegaMc® PolyHorse®, MegaMc® Rollers, and TracStar® 500 Series 3 fusion machine. The reference section continues to be a popular section of the catalog, offering information on calculating fusion gauge pressure; high, medium and low force fusion machine selection charts; facer blade replacement charts; and pipe size reference charts.
McElroy Inc.
www.mcelroy.com/catalog
---
Position sensor guide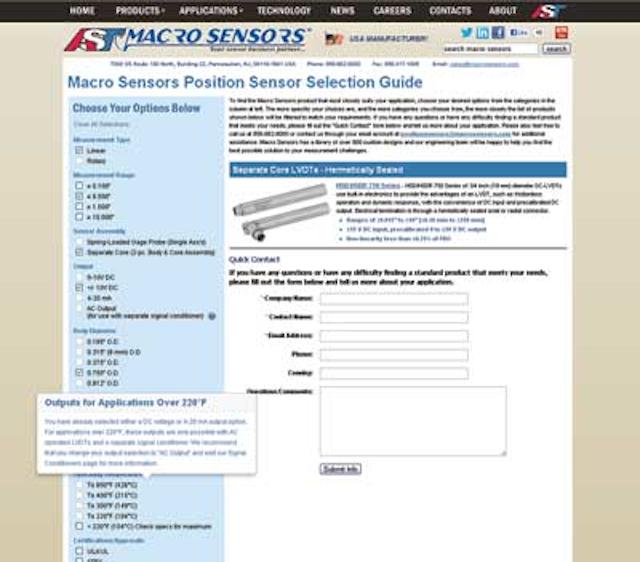 Macro Sensors offers an online guide for selecting the correct LVDT Linear Position Sensor for an application based on desired options such as measurement range, output, body diameter, operating temperature, and other specs. Using selection criteria, the guide filters through hundreds of sensor options to provide a short list of suggested LVDTs that meet specific specifications.
Macro Sensors
www.macrosensors.com/position_sensor_selection_guide.html
---
Valve safety products
Netherlocks Safety Systems has launched a new website that provides customers access to industry news and product information. Visitors to the site can easily navigate to the valve safety products for their specific needs. Besides improved navigation and accessibility, the new website is compatible with a variety of platforms and mobile devices. It has also been optimized to better support multimedia presentations such as videos.
Netherlocks USA
www.netherlocks.com
---
Energy cost calculator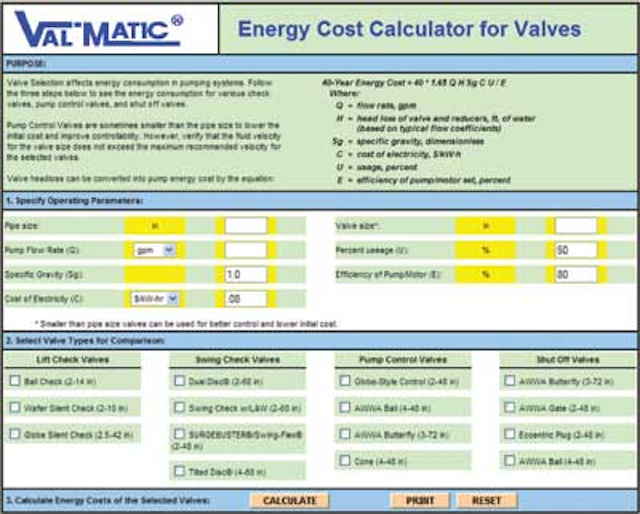 Val-Matic's online Energy Cost Calculator for Valves projects 40-year energy cost savings. Since valve selection affects energy consumption in pumping systems, this program allows users to enter specific application information which will then calculate headloss and 40-year energy costs for various valve types. Smaller-than-line-size valves can also be evaluated with consideration to the headloss from the upstream and downstream pipe reducers.
Val-Matic Valve & Manufacturing
www.valmatic.com
---
Plastic pipe design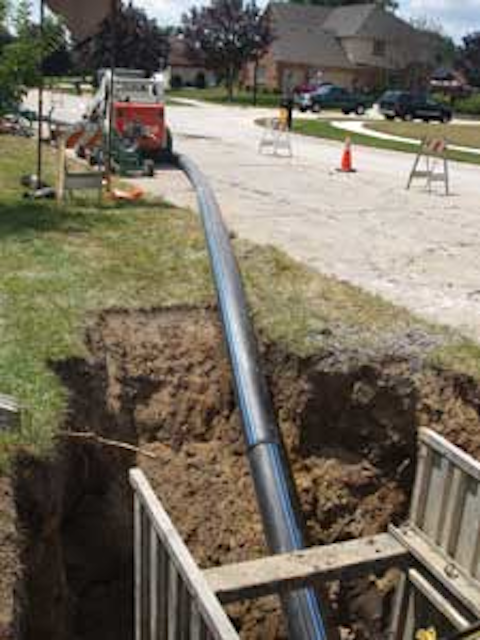 The Plastics Pipe Institute now offers free, online plastic pipe pressure design software for water distribution, transmission main systems and force mains. Named PPI PACE for Plastics Pipe Institute Pipeline Analysis & Calculation Environment, the Beta version is available on the institute's website. Standards in the software include AWWA C900, AWWA C901, AWWA C905, and AWWA C906, along with ASTM F714 and ASTM D2241. Input parameters include type of materials and pipe size, pipeline length, design velocity for recurring and occasional surges, working pressure, anticipated recurring surges, temperature, and minimum design life.
Plastics Pipe Institute Inc.
www.ppipace.com
---
Tank washing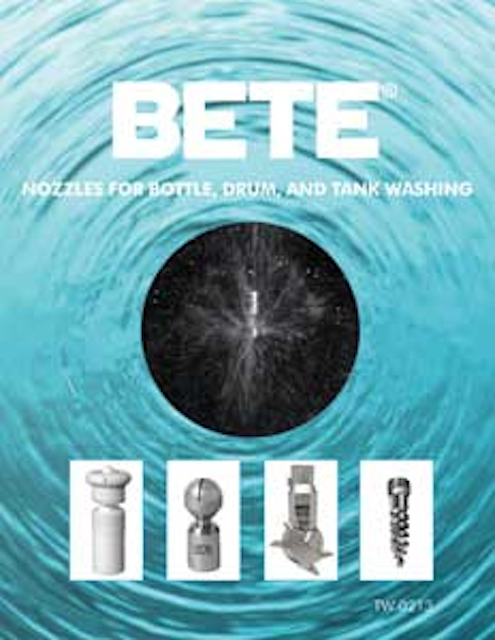 BETE Fog Nozzle has released a new tank washing brochure on the spray nozzles used for bottle, drum and tank washing. Stationary and rotating tank cleaning nozzles, along with tank cleaning machines, are featured. The brochure includes a chart that allows the user to fill in the spray coverage required (distance in feet) to select the proper tank washing nozzle for that application. The BETE tank washing nozzles include the HydroWhirl S, a slotted spray nozzle, the HydroWhirl Poseidon, a PTFE spray nozzle, and the HydroWhirl Orbitor tank cleaning machine. In addition, the TW and the Clump tank washing nozzles are included.
BETE Fog Nozzle Inc.
www.hydrowhirl.com

More WaterWorld Issue Articles
WaterWorld Articles Archives