Products & Services: Valves
Collection of Valves products and services.
Feb 1st, 2013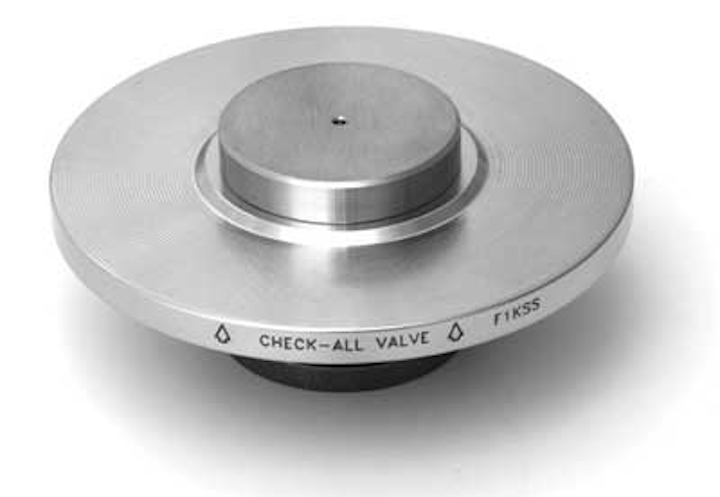 Check valves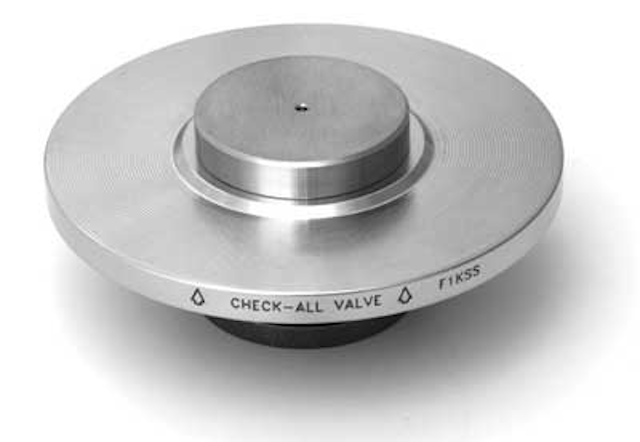 Check-All Valve manufactures a complete line of in-line, spring-loaded, piston-type check valves. Check valves are available for practically every service application. They are offered with metal-to-metal or soft seats in sizes ranging from 1/8" NPT to 20" flanged connections. Pressure ratings are available from full vacuum to 10,000 psi.
Check-All Valve Mfg. Co.
www.checkall.com
---
Valve box system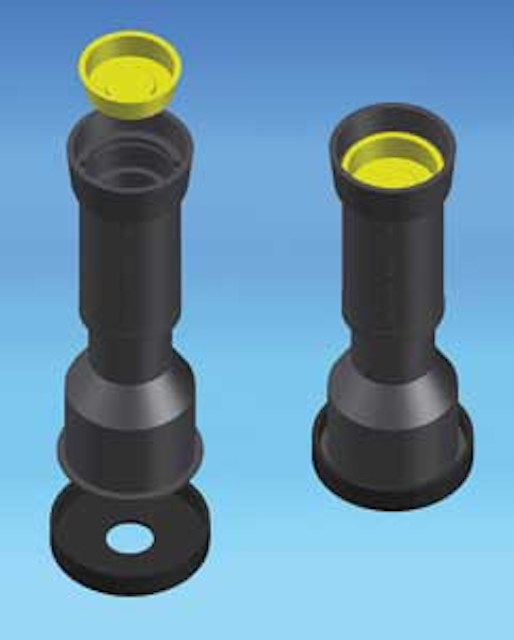 Bingham & Taylor, a manufacturer of meter and valve access and protection products for water and gas utilities, has introduced the Buffalo brand "No Vac" Valve Box Sealed System. The system consists of a Valve Box Stabilizer and a Debris Trap, which are available together or separately. The stabilizer fits all round valve box bells and bases, for use with either cast iron or plastic valve boxes.
Bingham & Taylor
www.binghamandtaylor.com
---
Wafer check valves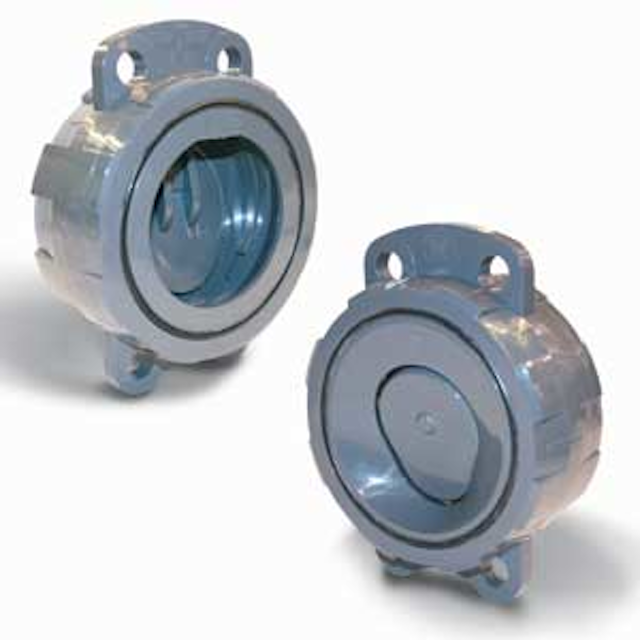 Hayward Flow Control has launched its new patent pending WCV Series Full Pattern Wafer Check Valves. The WCV features robust all thermoplastic injection molded construction, including a revolutionary angle seat and disc design. The seat and disc design allows for high flow capacities (Cv) exceeding other thermoplastic wafer checks, and equal to or better than most metal wafer checks, based on published and independent third party test data.
Hayward Flow Control
www.haywardflowcontrol.com
---
Valve control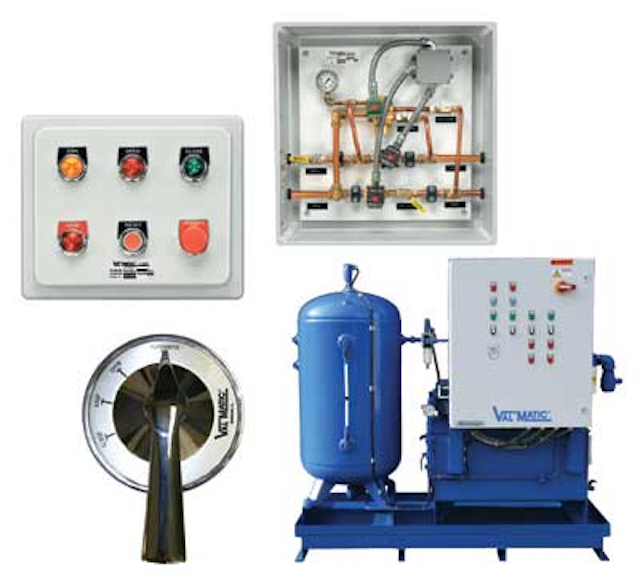 Val-Matic Control Systems are designed to control butterfly, plug and ball valves equipped with cylinder actuators. Hydraulic and electric panels operate pump control valves with air, oil or water power and include solenoid and flow control valves for slow open/close and emergency shutdown. Oil Accumulator Systems provide a clean and reliable oil supply to operate pump control valves even after power outages.
Val-Matic Valve & Manufacturing Corp.
www.valmatic.com
---
Valve strainer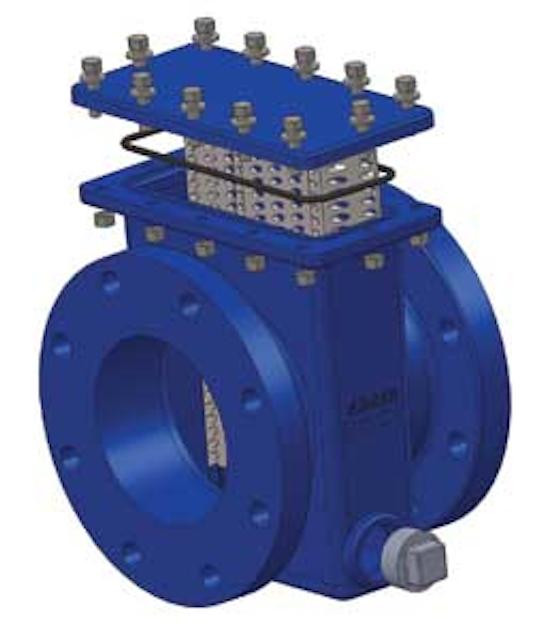 Singer Valve's ZS Strainer is designed to protect control valves and pipelines from foreign matter such as twigs, leaves and rocks that get caught in the flow and can cause blocks or equipment failure. It has a Z plate design that provides a smooth laminar flow which reduces downstream disturbance making it ideal for locations ahead of automatic control valves. The corrosion resistant 316 stainless steel screen allows for a large flow area and is easily removed due to the O ring on top which eliminates the need of a gasket when taking it apart.
Singer Valve Inc.
www.singervalve.com
---
Back pressure control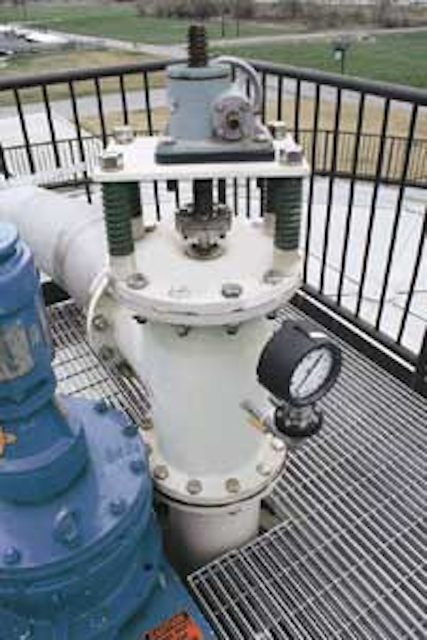 The WesTech Haymore Back Pressure Control Valve is designed to optimize the release of dissolved air concentric to the influent stream at the center of a Dissolved Air Flotation (DAF) mechanism, rather than at the perimeter. This maximizes the benefit of a circular DAF design by allowing proportional distribution of microscopic air bubbles over a larger surface area, increasing the effectiveness of the flotation process.
WesTech Inc.
www.westech-inc.com
---
Check valves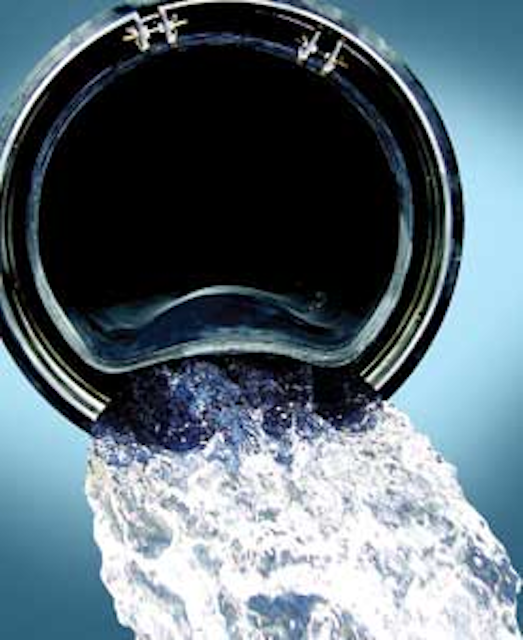 The CheckMate® Inline Check Valve is ideal for backflow prevention and odor mitigation. In outfalls, stormwater, CSO and SSO applications, the check valve's custom-engineered, all-rubber unibody design eliminates backflow from oceans, rivers and interceptors. Its elastomer fabric-reinforced design provides a proven record of maintenance-free performance and extremely low headloss. The valve can open to a near full pipe diameter, maximizing the flow capacity of the outfall.
Red Valve Co.
www.redvalve.com
---
Surge protection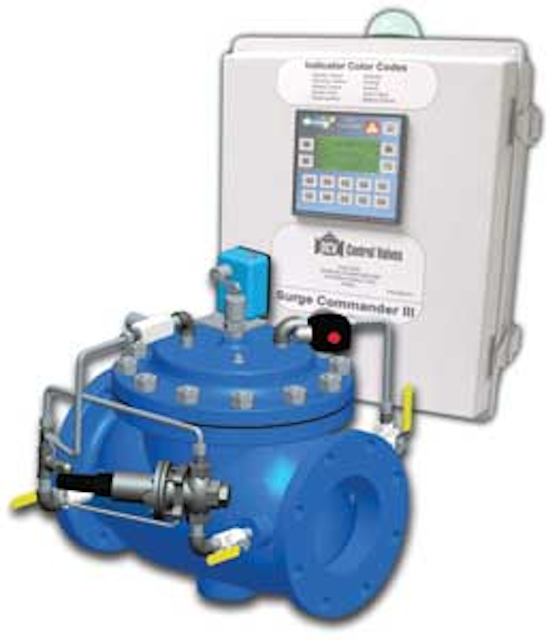 In addition to protecting systems against power surges and pump failures, the OCV Model 118-4 control valve operates in conjunction with the Surge Commander III, which functions via solid state circuitry. The valve offers features such as a charged battery backup, multiple control options and indicator lights that monitor and communicate the valve's activity at all times. The efficient design also saves space and operates on a lower electrical usage.
OCV Control Valves
www.controlvalves.com
---
Insertable valve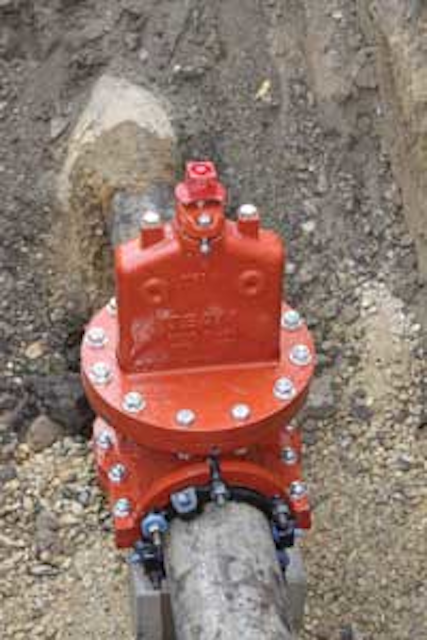 Team's InsertValve™ installs under pressure, eliminating the need for line shut downs for valve cut-ins. Designed for a wide range of line sizes and types, the valve's wedge gate seats on the valve body, not the pipe bottom. This unique feature prevents the seat from coming into contact with the cut pipe edges. If repairs are needed, the valve can be repaired under pressure. Team offers professional installation services by trained technicians or packaged solutions ready for line cut-in.
Team Industrial Services
www.teamindustrialservices.com
---
Lateral valve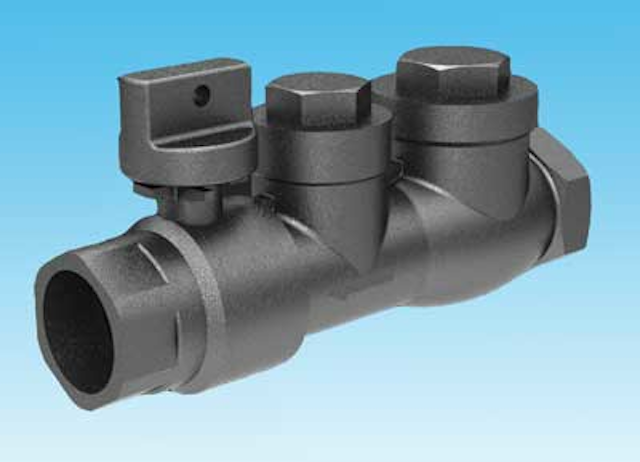 The Uni-Lateral from E/One is an all-stainless steel lateral valve system for use with the company's grinder pump stations. An integrated unit consisting of a check valve, ball valve and cleanout all in a compact module, the system effectively protects against backflow. The kit can be installed and accessed between the sewer main and sewer service line. Its versatile design greatly reduces opportunity for leak paths — simplifying and speeding installation, while meeting all codes and regulations.
Environment One Corp. www.eone.com/sewer
---
Pinch valves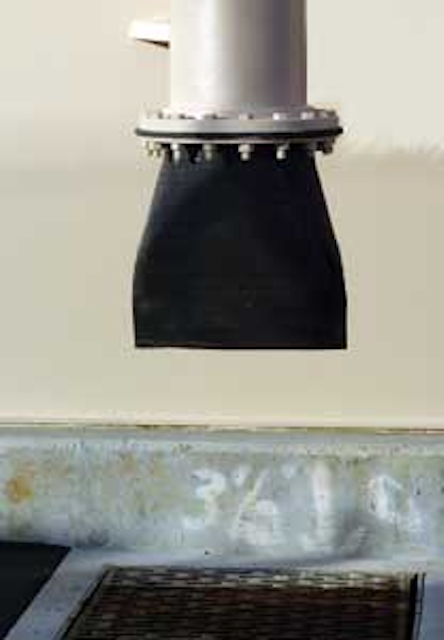 Onyx pinch valves are ideal for on/off and throttling applications including raw sewerage (equalization basin flow), sludge (centrifuge feed) and lime slurry (pH control). The company's Isolator Rings are a convenient way to reliably measure pressure on sewerage, slurries and other hard-to-handle fluids. They are guaranteed to never clog or plug and are compatible with a wide array of gauges, switches, and transmitters.
Onyx Valve Co.
www.onyxvalve.com
---
Check valves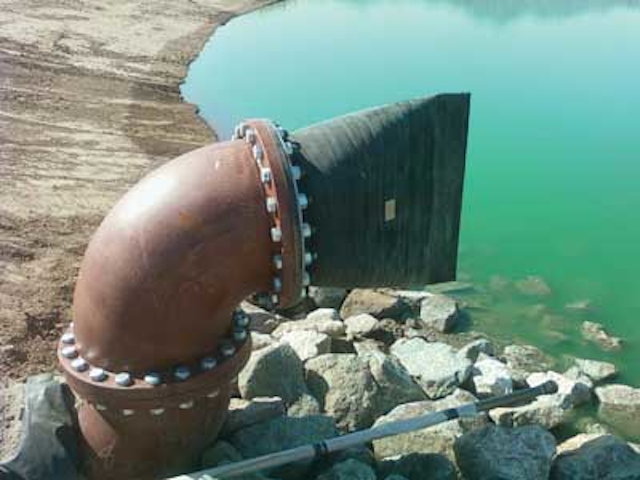 Proco Product's ProFlex® rubber duckbill check valve does not allow valve slam or water hammer. The valves are offered in a large range of dimensions as well as in a flanged or slip on cuffed design. Features include a full port design with very low head loss, excellent backflow prevention and barnacle, algae and fungicide resistance.
Proco Products Inc.
www.procoproducts.com
---
Valve actuators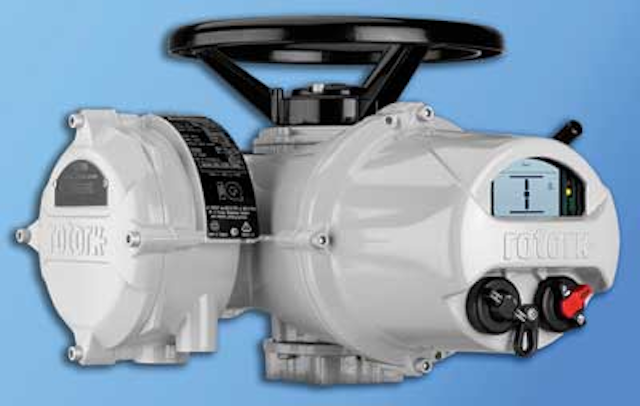 Rotork has introduced the third generation of its IQ range of intelligent, non-intrusive, electric valve actuators, which have widespread application throughout water and wastewater treatment plants. The new IQ3 actuators provide enhanced operational, data logging, and asset management capabilities. Features include a new secure Bluetooth™ hand-setting tool for setup, configuration, and commissioning as well as real-time data access; a large, wide-angle local display that provides user-friendly displays and real time asset management data; and several mechanical enhancements such as separately removable thrust bases across the entire range.
Rotork Controls Inc.
www.rotork.com
---
Check valves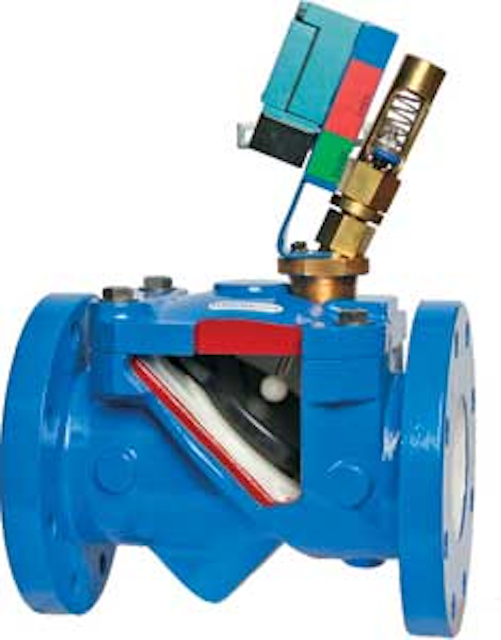 Flomatic has a new swing check valve with a limit switch and spring assistance closure to help reduce slamming. The check valve includes position indication and a fusion bonded, epoxy coated, ductile iron body. It features a 45° seat with a steel/ductile iron reinforced rubber disc valve called Flo-Flex®. The flange-to-flange lay length is according to ANSI/AWWA C508-01.
Flomatic Corp.
www.flomatic.com
---
Insertable valve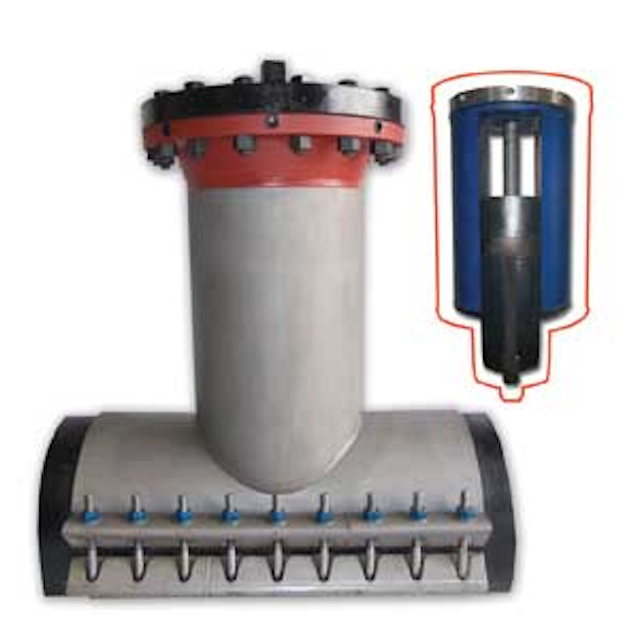 Hydra-Stop has introduced the new 16" IVP 250. This permanent, insertable gate valve is rated for a 250 psi working pressure and a 375 psi test pressure. It offers increased strength, improved performance, and simplified installation and operation. The valve features a 2" diameter stainless steel valve stem for strength and reliability: interchangeable valve gate/paddle system to accommodate most types of pipe; a double o-ring seal; true "wedge" style gate design; thrust washers; reinforced and improved valve gate seal; and loose stem nut design (aluminum bronze).
Hydra-Stop, a division of ADS LLC www.hydra-stop.com
---
Gas shutoff system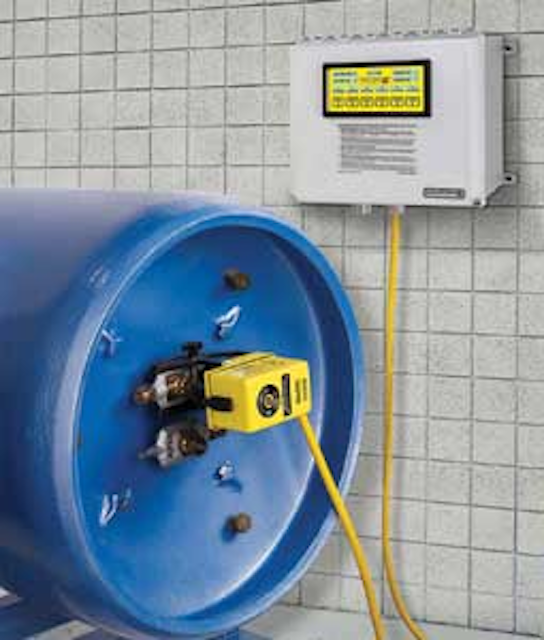 The Hexacon™ Model II control system from Halogen Valve quickly closes up to six Eclipse™ actuators on toxic gas cylinder and ton container valves when activated by panic buttons or remote gas sensors. The computer-controlled system applies 30 foot-pounds of torque for test closures and 50 foot-pounds of torque for emergency closures of the cylinder valve.
Halogen Valve Systems
www.halogenvalve.com