Maximizing Efficiency in Wastewater Treatment
Whether your need is an automation solution working with SCADA or one that is manually adjusted, LINAK electric linear actuator systems provide a solution.
Apr 1st, 2019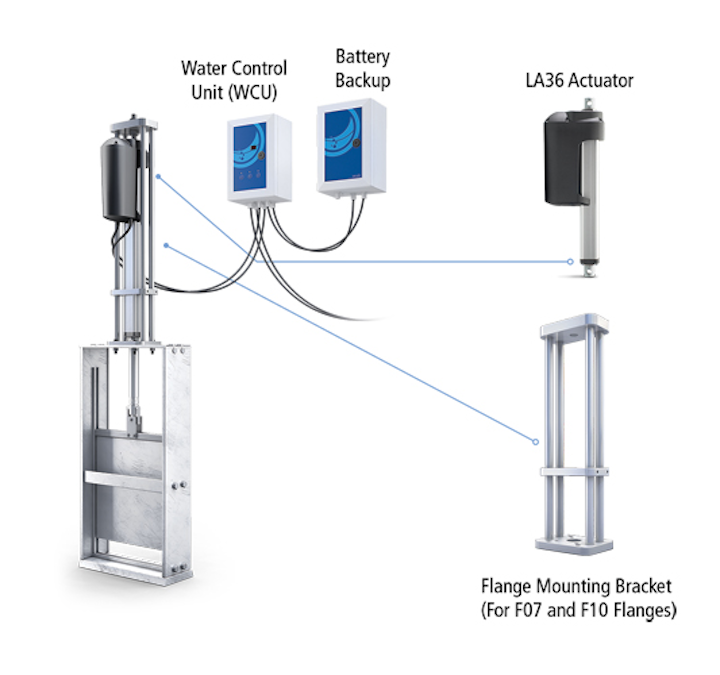 Valve automation with LINAK actuator systems
Wastewater treatment is a hot topic all over the world, leading to an increase in requests for automation and process optimization.
With automation, uptime is pivotal when hundreds of tons of water are being treated daily and when environmental regulations must be met. This requires reliable and robust automation solutions with high functional stability.
It only takes three simple steps to mount a LINAK actuator system on a slide gate, sluice gate/penstock, gate or knife gate valve. This do-it-yourself mounting offers swift and trouble-free automation of manual valves and easy exchange of existing actuators. Installation of the LINAK actuator system can be performed by any site worker, saving both time and costs in daily water treatment.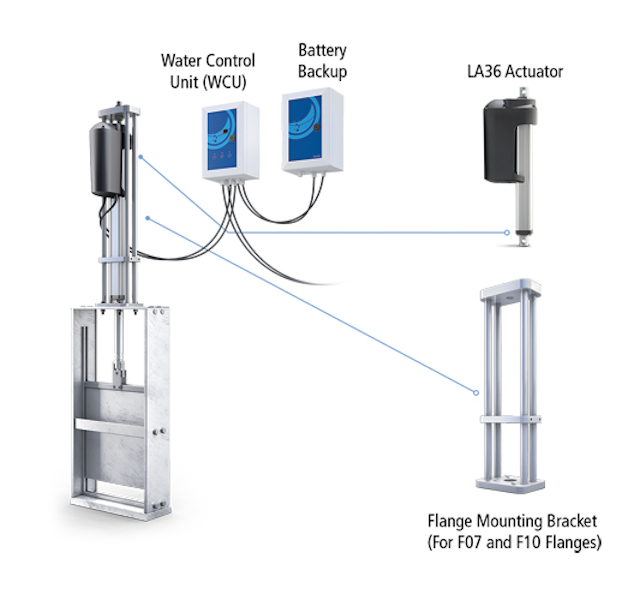 The actuator system from LINAK offers simple installation with few components in an easy all-in-one package solution.
No matter the level of control — whether your need is an automation solution that works with SCADA or one that is manually adjusted — LINAK actuator systems provide a solution. It is easy to adapt the control unit of the LINAK system to your specific requirements by changing a few settings using a universal programming unit. Or, upgrade the system to BUS communication simply by adding a module to the existing control unit.
To ensure stable wastewater treatment, all equipment needs to work constantly in harsh and moist conditions. LINAK electric actuators are thoroughly tested, maintenance-­free, and are ready to ensure reliable and efficient uptime for valves for wastewater treatment. Every LINAK product goes through a series of rigorous tests before it is put into service. Actuators must be able to withstand bumps, shocks, and relentless vibration. In addition, they need to demonstrate resistance to water, heat, frost and, in some cases, dust. All LINAK products meet these required standards to guarantee customers flawless performance and a long service life in all environmental conditions.
Modern valve solutions are expected to fully integrate with the general facility system. With electric actuators, you will be able monitor and control the valve position from your control board or even your computer screen. LINAK IC™ technology (Integrated Controller) helps provide precise position feedback as well as smooth movement to obtain perfect flow control in all situations. WW
LINAK actuator systems can help maximize efficiency and automate your wastewater treatment plant. Learn more at linak-us.com/business-areas/valves/wastewater-handling.
Circle No. 246 on Reader Service Card