Hayward in Houston - Helping to Ensure a Safe Water Supply for Human Consumption
The City of Houston's East Water Treatment Plant gets its drinking water supply directly from Lake Houston.
Dec 1st, 2006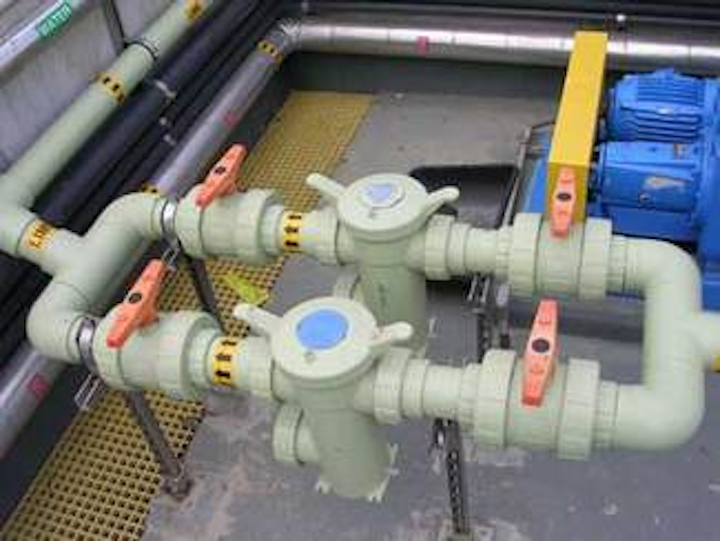 The City of Houston's East Water Treatment Plant gets its drinking water supply directly from Lake Houston. Surface water drawn from the lake often contains sticks, twigs, and other debris that needs to be removed before the water can be treated to remove harmful chemicals and other microbial impurities. As part of this process, the plant's chemical injection facility plays a critical role in metering the various chemicals such as Aqueous Ammonia, Sodium Hydroxide, and Alum used in making the water safe for human consumption.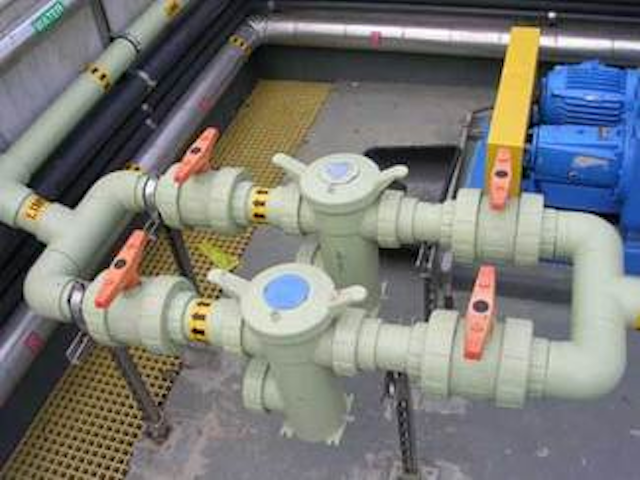 Click here to enlarge image
The time had come to replace and update the pumps, valves, strainers, piping, and related control equipment needed to operate this facility. The city was looking at several different manufacturers for this project, and was trying to make a decision between high alloy metal or plastic valves and related equipment as the material of choice for this critical project. Compounding the problem was the fact that the city was required to solicit competitive bids.
The Solution
After much deliberation, the city decided the use of plastic was the right material of choice in replacing the chemical injection facility's aging equipment infrastructure. The decision to use plastic was based on a number of important factors such as initial cost, ease of installation and later replacement, corrosion resistance, higher purity than metal, and higher reliability with less maintenance. Hayward Flow Control Systems, Inc., located in Clemmons, NC, was the supplier of choice given their wide range of cost-effective plastic valves and filtration equipment, and extensive industry experience over hundreds of water processing and treatment applications over the past 60 years.
The Equipment
Great Western Supply, Hayward's local Houston distributor, provided the critical interface and facilitated the flow of information between the East Water Treatment Plant's project management team and Hayward Flow Control System's engineering and customer service personnel located in North Carolina. Hayward all-plastic corrosion resistant ball valves, ball check valves, actuated valves, and basket strainers of varying sizes and capacities were specified to meet the 10-80 psi pressure, 10-50 gpm flow, and ambient temperature requirements as dictated by the operating conditions at the facility.
The Results
In continuous 24/7 operation for approximately two years since installation, the chemical injection facility has provided highly reliable operation with minimal treatment downtime. Corrosion has not been a problem - proof the decision to install plastic vs. high alloy metal valves and related equipment was the right choice - and periodic scheduled maintenance and cleaning operations are simple and easy.WW