PRODUCT SHOWCASE
The Longwatch Video Surveillance System provides operators with the visual information they need to monitor and manage remote facilities...
Apr 1st, 2006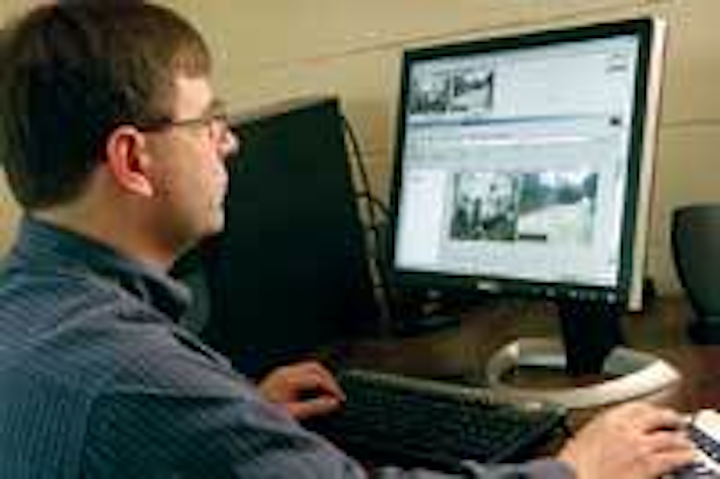 Video surveillance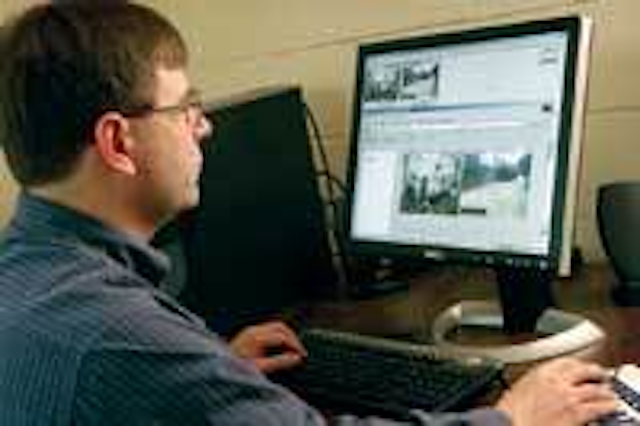 Click here to enlarge image
The Longwatch Video Surveillance System provides operators with the visual information they need to monitor and manage remote facilities like well fields, pumping stations and water towers. Operators receive automatic video alarm notification that can be used to verify if an intrusion warrants immediate action, no response, or is a false alarm. Until now, installing video surveillance for remote facilities required a separate communication network to incorporate currently available technology. Unlike traditional stand-alone security systems that use closed-circuit or broadband networks for video transmission, the Longwatch system can use existing SCADA low-bandwidth communications networks to transmit video. The technology allows operators to manage both system and security alarms on the same system.
Longwatch
Norwood, MA Tel: 781-255-7400 Web: www.longwatch.com
Confined space entry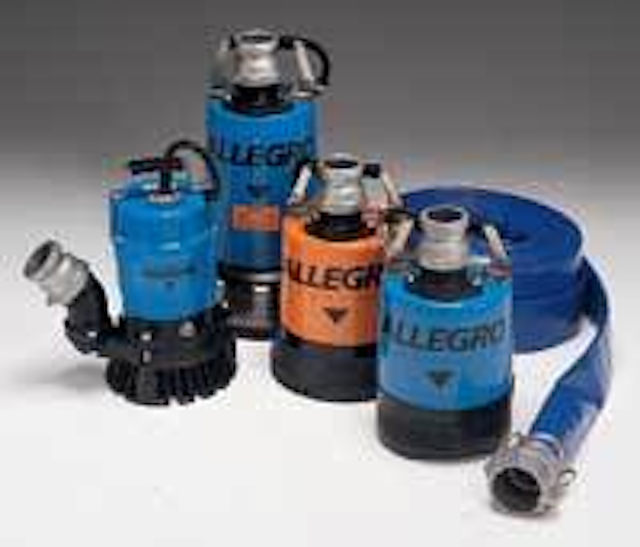 Click here to enlarge image
Allegro Industries offers a complete line of work equipment for use in confined spaces. The products are a natural extension of the company's current offering of safety products used in confined space. Included in the new line are portable dewatering pumps, three styles of work tents; umbrellas; a guard rail; and manhole signs, shields and a lid lifter. Four models of Dewatering Pumps offer continuous operation at low water levels and extended dry runs without overheating the motor. The Low Water model will pump down to 3/16". Manhole Shields surround the manhole opening to protect workers from street level water and mud that can flow into the work area. The company's Guard Rail Tent is designed to attach to any standard guard rail.
Allegro Industries
Garden Grove, CA
Tel: 800-622-3530
Web: www.allegrosafety.com
Valve operator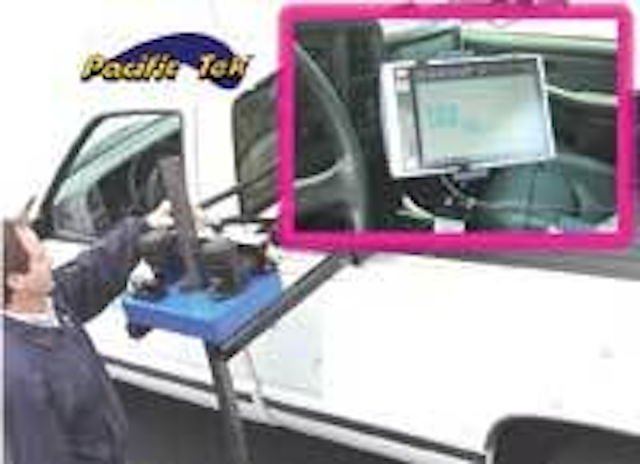 Click here to enlarge image
The Pacific Tek PT-25 Truck Mounted Valve Operator can now keep track of its own activities with the help of a new data collection system. The system allows operators to gather and save all of their valve exercising data into an ESRI mapping program. The mapping program can include city infrastructure data, including valve and hydrant information. When operators click on "exercise valve," the date, time, number of revolutions required to close, and the amount of torque required to turn the valve are all logged and stored in the computer. In addition, the system has a GPS locator to help insure that operators are exercising the right valve. The system includes a line break isolation calculator and can generate reports such as a list of valves or hydrants needing repair or valve exercise activity history and more.
Pacific Tek
Santa Ana, CA
Tel: 800-884-5551
Web: www.pacific-tek.com
Valves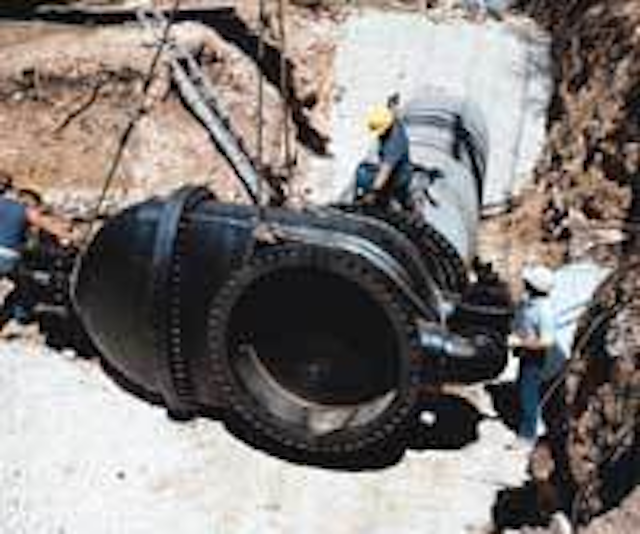 Click here to enlarge image
Ludlow-Rensselaer valves, exclusive to Patterson Pump, feature the Ludlow-pioneered double wedging design of locking gates, which operate easier under pressure and with less wear. Three designs are available: Round Bottom Valves, Square Bottom Valves and Slimline Valves. The valves are offered in sizes ranging from 14" to 84" in diameter, with pressure ratings from 50 psi to 375 psi. All are manufactured to meet or exceed requirements of the latest AWWA C500 specifications.
Patterson Pump Co.
Toccoa, GA
Tel: 706-886-2101
Web: www.pattersonpumps.com
Casing spacers
Click here to enlarge image
The Ranger II® Casing Spacer, available from Pipeline Seal & Insulator, is an non-metallic/boltless, UV resistant polypropylene casing spacer. The patented, segmented pieces are lightweight, easy to stock and can be assembled by one person with no special tools. The spacers come in four molded segmented sizes, and have various runner heights to support/center pipes. They are designed for carrier pipe diameters from 1" to 37" in diameter.
Pipeline Seal & Insulator, Inc.
Houston, TX
Tel: 800-423-2410
Web: www.ranger2.com
Fall protection grating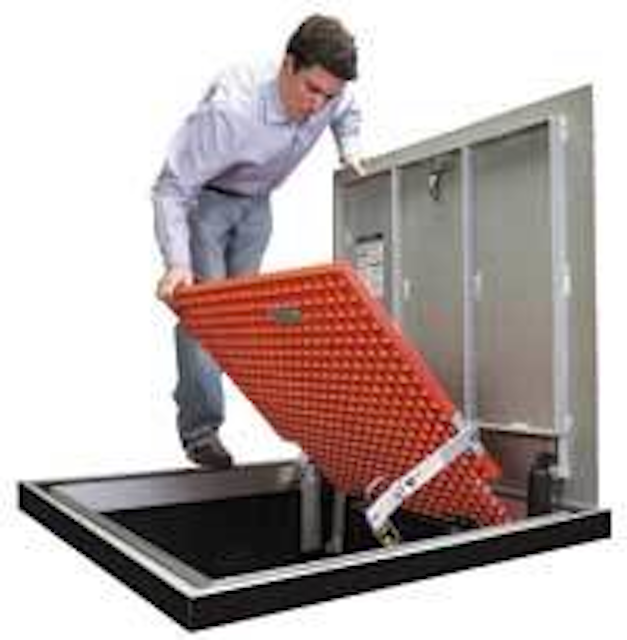 Click here to enlarge image
Bilco now offers a fall protection grating option for its line of floor, vault and sidewalk doors. The grating is constructed of corrosion-resistant fiberglass and includes lift assistance and an automatic hold-open arm for ease of operation and user safety. It is equipped with stainless steel hardware and is rated for a 300 PSF live load. The company offers the grating option on both standard and special size doors and kits are available for field installation.
Bilco Co.
New Haven, CT
Tel: 203-934-6363
Web: www.bilco.com
Sodium hypochlorite pump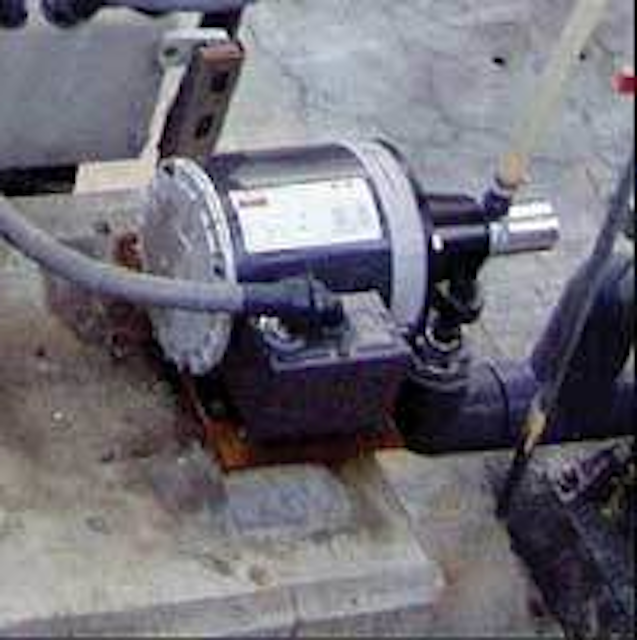 Click here to enlarge image
Tuthill Pump Group has introduced a new pump package for sodium hypochlorite treatment of water and wastewater. The magnetically coupled positive displacement external gear pumps have only two moving parts and are available in 316 stainless steel, Hastelloy or titanium. The metering benefits include speed regulated flow control and use of standard motors and controllers. The flow-through design does not trap gasses associated with vapor locking and therefore eliminates discrepancies in accuracy or pump shut down. The pumps have a life expectancy up to 20,000 hours. The compact design simplifies repairs and opens up floor space.
Tuthill Pump Group
Alsip, IL
Tel: 925-676-8000
Web: www.tuthillpump.com
Detector assemblies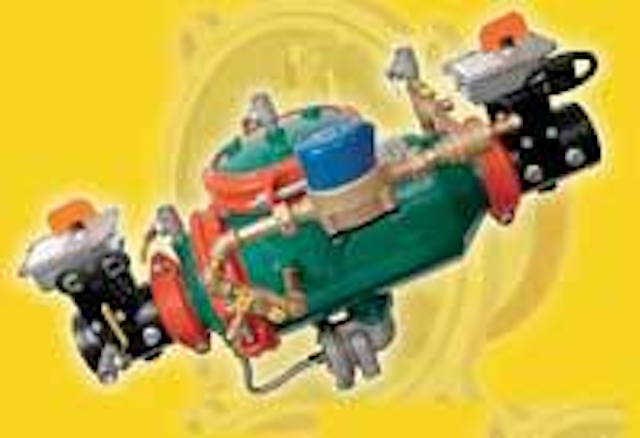 Click here to enlarge image
New compact Apollo® Defender™ reduced pressure detector assemblies (RPDAs), available from Conbraco, are designed for simplified installation and maintenance. Designated the 4D-700 Series, the new assemblies are available in 2 ½", 3", 4", 6", 8" and 10" sizes. Designed to detect and measure leakage or unauthorized water usage, the assemblies consist of a mainline reduced pressure zone backflow preventer and a bronze by-pass with a single check valve and water meter. The mainline unit features a fusion-bonded, epoxy-coated ductile iron body and cover.
Conbraco Industries Inc.
Matthews, NC
Tel: 704-841-6000
Web: www.conbraco.com