NEW PRODUCTS
Hayward Flow Control Systems, a division of Hayward Industrial Products, has announced availability of True Union end connections...
Apr 1st, 2006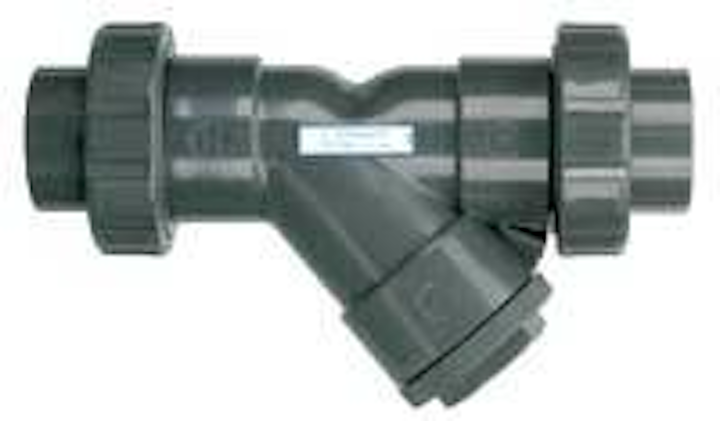 Valves, strainers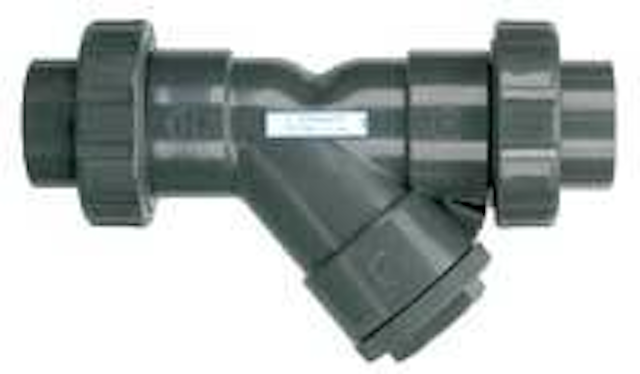 Click here to enlarge image
Hayward Flow Control Systems, a division of Hayward Industrial Products, has announced availability of True Union end connections on its Y Strainers, Spring-Loaded Y Check Valves, and Y Check Valves. The valves and strainer were originally offered with socket, threaded or flanged end connections in sizes to fit ½" to 4" pipelines.
Hayward Flow Control Systems
Clemmons, NC Tel: 888-429-4635 Web: www.haywardflowcontrol.com
Solenoid valves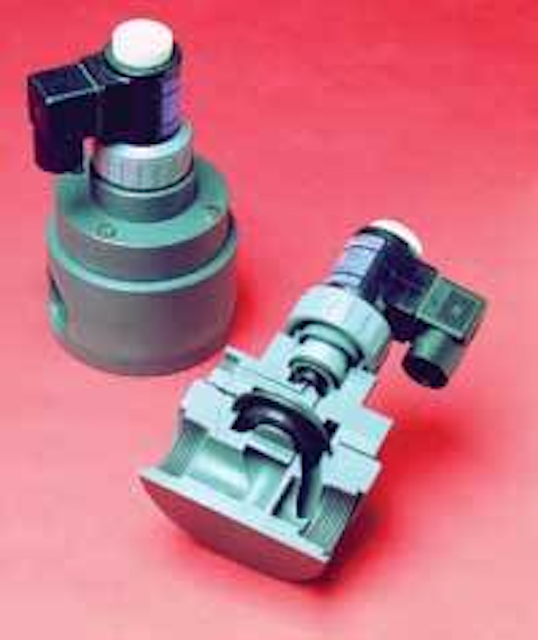 Click here to enlarge image
Plast-O-Matic Valves now offers additional sizes and body materials in its PS line of Pilot-Operated Solenoid Valves. Previously offered in Grade 1, Type 1 PVC, the PS valve is now also available in Corzan® CPVC, polypropylene, and Kynar® PVDF in a complete range of sizes from ½" through 3". The new valve body materials, in combination with either Viton® or EPDM seals, make the valves suitable for a greater range of high-purity and corrosive liquid applications.
Plast-O-Matic Valves Inc.
Cedar Grove, NJ Tel: 973-256-3000 Web: www.plastomatic.com
Data loggers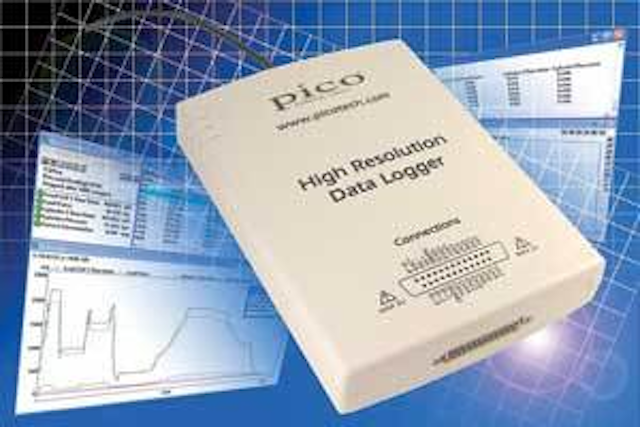 Click here to enlarge image
Saelig Co. announces an addition to its data acquisition products with two 24-bit USB data loggers. With up to 24-bit resolution, and 0.1% accuracy, ADC-20 and ADC-24 are portable units that plug into the USB port of a standard Windows based PC. ADC-20 features four differential channels, which can be used as eight single channels, while the ADC-24 has eight differential channels, which can also be used as 16 singles.
Saelig Co.
Pittsford, NY
Tel: 585-385-1750
Web: www.saelig.com
Roof hatches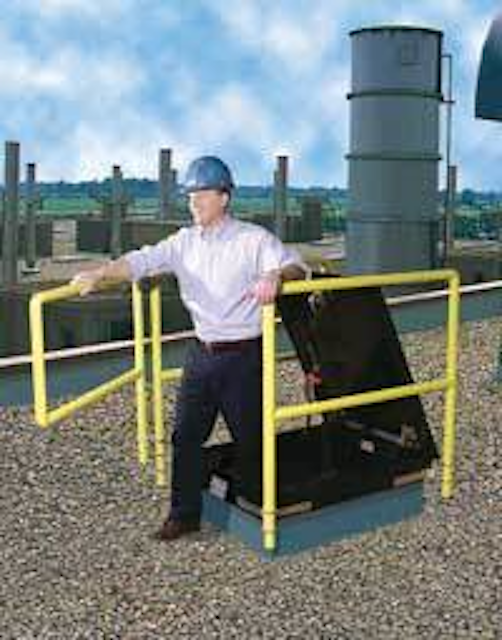 Click here to enlarge image
All Bilco roof hatches are now equipped with pre-punched capflashing to facilitate installation of the Bil-Guard™ Hatch Rail System. The fixed rail system provides a permanent means of fall protection for roof hatch openings. The system is tested and proven to meet and exceed OSHA standard CFR 1910.23 fall protection regulations, which require the exposed sides of roof openings to have some form of guardrail protection.
Bilco Co.
New Haven, CT
Tel: 203-934-6363
Web: www.bilco.com
Anaerobic digestion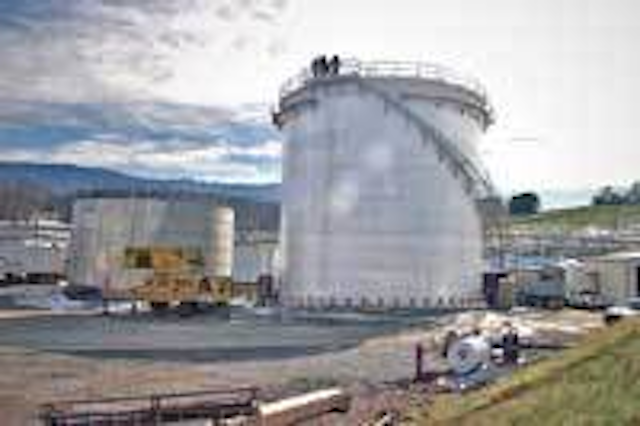 Click here to enlarge image
Biothane's SEAD (Shear Enhanced Anaerobic Digestion) technology is designed to provide efficient sludge/solids digestion and biogas generation. The technology creates an environment that maximizes mixing and solids shearing. This ensures continuous intimate contact with bacteria, optimizing the rate of digestion.
Biothane Corp.
Camden, NJ
Tel: 856-541-3500
Web: www.biothane.com
Air management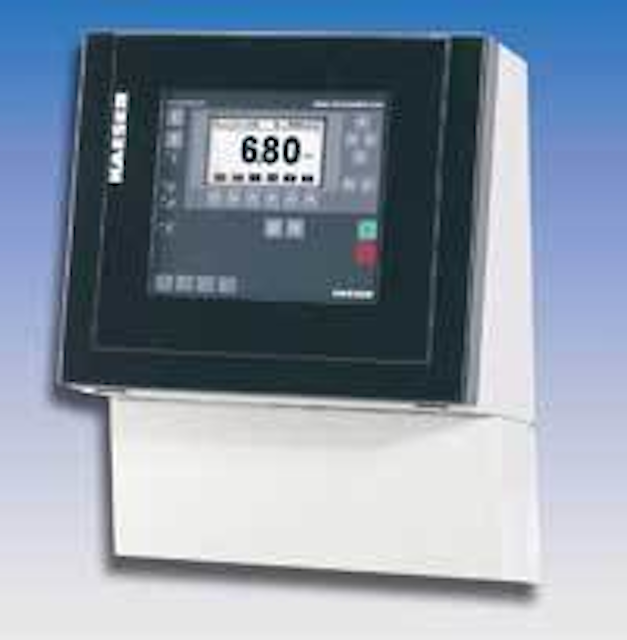 Click here to enlarge image
Kaeser Compressors' new Sigma Air Manager Basic (SAM Basic) offers the latest technology for optimizing compressed air system performance in small to medium installations. This energy-saving master controller provides improved pressure band control.
Kaeser Compressors Inc.
Fredericksburg, VA Tel: 800-777-7873 Web: www.kaesercompressors.com
Pipe laser
Leica Geosystems introduces the Piper 100 and 200 pipe lasers designed to fit inside inverts down to 4" pipe size. The lasers are built with solid cast-aluminum housings and are ideal anywhere line and grade is required. The lasers have a large display that makes it easier for contractors to read grade, line position, battery status and level indication.
Leica Geosystems
Norcross, GA Tel: 770-326-9540 Web: www.leica-geosystems.com
Rental generators, lights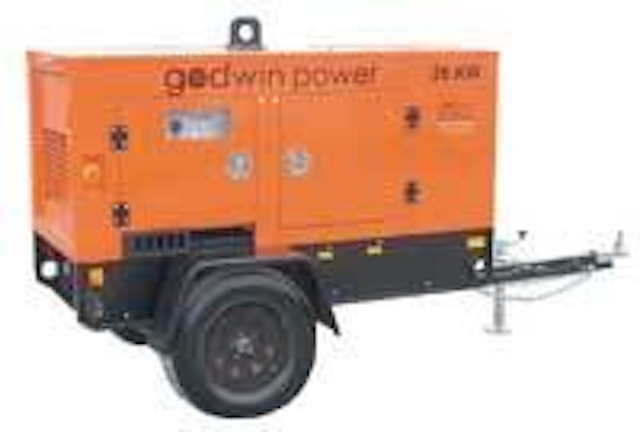 Click here to enlarge image
Godwin Pumps, manufacturer of the original Dri-Prime® automatic self-priming pump, has introduced a new line of Godwin Power generators and Godwin Lights light towers to complement its rental fleet of pumps. The new light towers can illuminate from 5 to 7 acres. From 20 kW to 350 kW, the diesel-powered portable generators include a programmable control panel that monitors, protects, and controls engine and generator operations.
Godwin Pumps
Bridgeport, NJ
Tel: 856-467-3636
Web: www.godwinpumps.com
Stormwater retention chambers
Hancor offers a new storm water retention/detention chamber specially engineered to meet the demands of subsurface stormwater management applications. The LandSaver™ chamber's design offers versatility through different design options and can be used in different applications.
Hancor Inc.
Findlay, OH
Tel: 800-537-9520
Web: www.hancor.com
Membrane design software
Hydranautics has released IMSDesign 2006, a comprehensive membrane projection program that allows the user to design an RO or UF system using Hydranautics membranes. The company also offers RodataXL, a normalization program that tracks the performance of any RO system to assure optimum performance. The latest version of IMSDesign includes new features which enhance the user's ability to design seawater desalination systems.
Hydranautics Inc.
Oceanside, CA
Tel: 800-272-7873
Web: www.membranes.com