NEW LITERATURE
Halogen Valve Systems' Terminator Actuator™ closes 150 lb. toxic gas cylinder valves in three seconds when activated by remote sensors and switches.
Mar 1st, 2006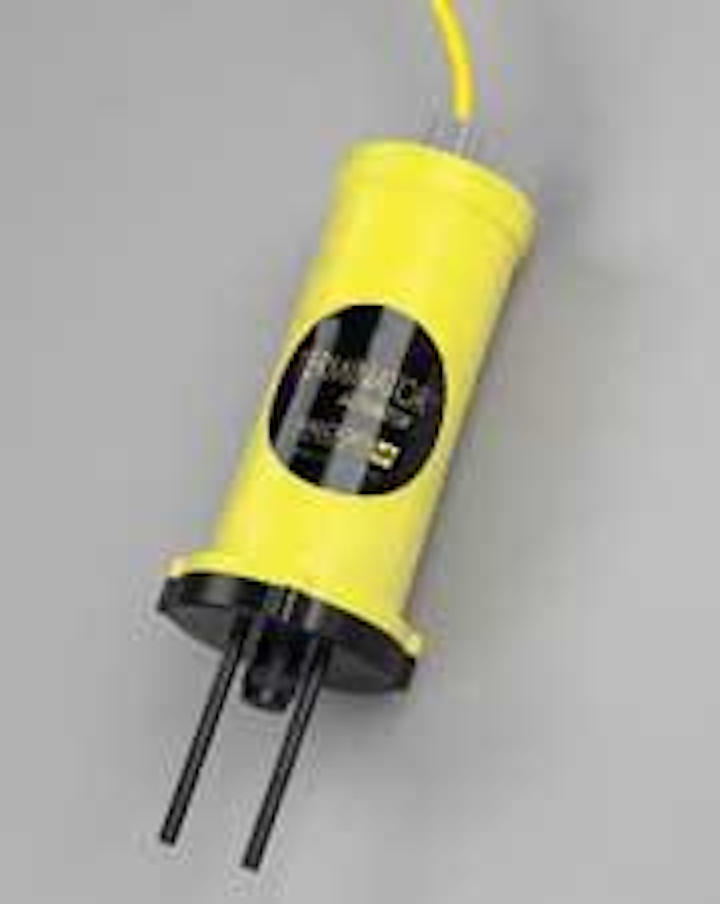 Valve actuator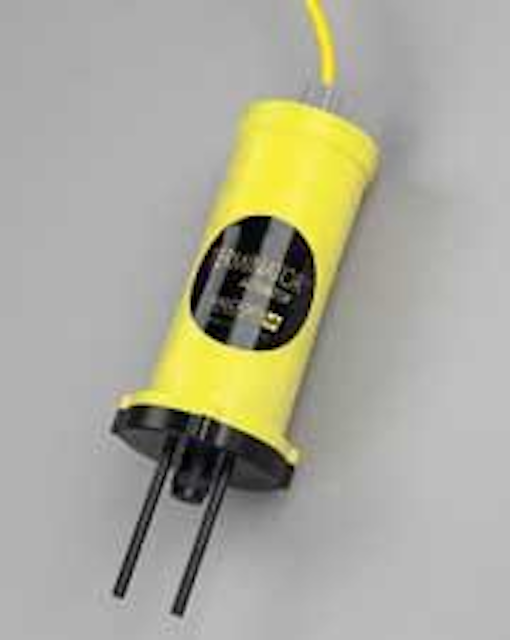 Click here to enlarge image
Halogen Valve Systems' Terminator Actuator™ closes 150 lb. toxic gas cylinder valves in three seconds when activated by remote sensors and switches. A brochure discussing the actuator is available on the company's web site. This fire-code approved, microprocessor controlled system has a self-contained battery that guarantees the operation of the motorized closing mechanism during a power failure.
Halogen Valve Systems
Irvine, CA Tel: 877-476-4222 Web: www.halogenvalve.com
Check, foot valves
Danfoss Flomatic has published a new four-color condensed catalog covering its check and foot valves. The bulletin includes valve product models in a size range from ¼" through 10" such as Series 80E, 100E, and 60SE. Valves in the series feature an unleaded bronze cast body with a patented Flow Fin™ poppet assembly. Friction loss through the check valves is low due to the full-port design. The Unleaded Enviro-Check® valves in the series are designed to comply with California Proposition 65.
Danfoss Flomatic Corp.
Glens Falls, NY Tel: 800-833-2040 Web: www.flomatic.com
Data loggers, weather stations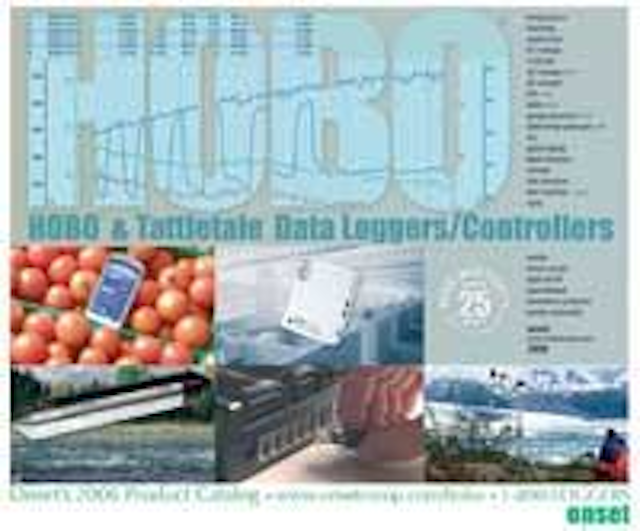 Click here to enlarge image
Onset Computer Corp., a supplier of battery-powered data loggers and weather stations, has published its 2006 product catalog. The catalog offers detailed product descriptions, specifications, and prices for the company's line of PC and Mac-based Hobo® data loggers, weather stations, and Tattletale® logger-controller products.
Onset Computer Corp.
Bourne, MA
Tel: 800-564-4377
Web: www.onsetcomp.com/hobo
Compressor selection guide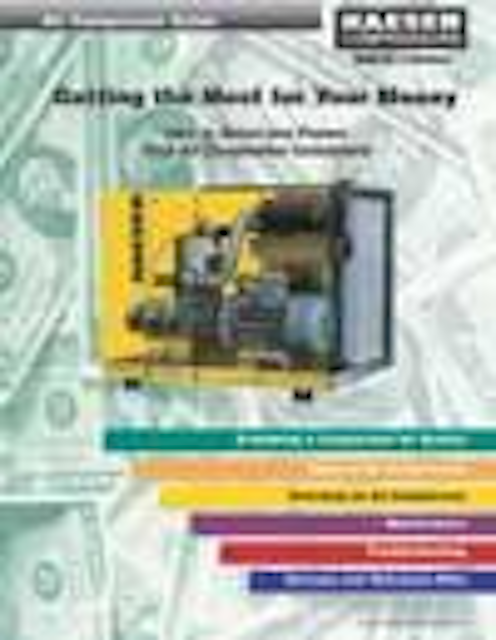 Click here to enlarge image
Kaeser has updated its Compressor Selection Guide. This completely revised, 8-page publication takes users step-by-step through the process of evaluating and selecting the right compressor for their needs. The four-color guide includes topics on types of air compressors, evaluating compressed air systems, selecting an air compressor, and maintenance and troubleshooting guides.
Kaeser Compressors Inc.
Fredericksburg, VA
Tel: 800-777-7873
Web: www.kaeser.com
Instrumentation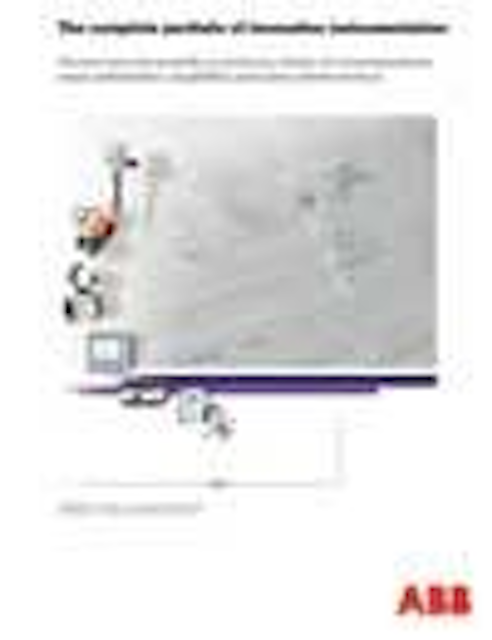 Click here to enlarge image
A 32 page brochure from ABB Instrumentation covers the company's products, communication choices, asset optimization capabilities, and value added services. The brochure, "The complete portfolio of innovative instrumentation," summarizes the company's lines of instruments for measuring flow, temperature and pressure.
ABB Instrumentation
Warminster, PA
Tel: 800-922-2475
Web: www.abb.us/instrumentation
Gas detection equipment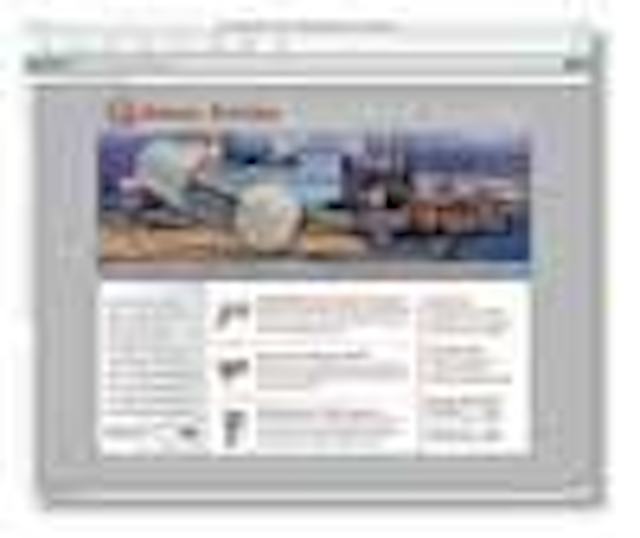 Click here to enlarge image
The new General Monitors web site offers product and application information to help safeguard employees, equipment and facilities from the dangers of combustible, flammable and toxic environments. The site features an online, automated Gas & Flame Detector Selection Tool. The tool enables engineers to research gas detectors efficiently by gas name or gamily. Additional resources include an extensive applications library covering multiple industries and a complete library of educational white papers, literature and FAQs.
General Monitors Inc.
Lake Forest, CA Tel: 949-581-4464 Web: www.generalmonitors.com
Water testing supplies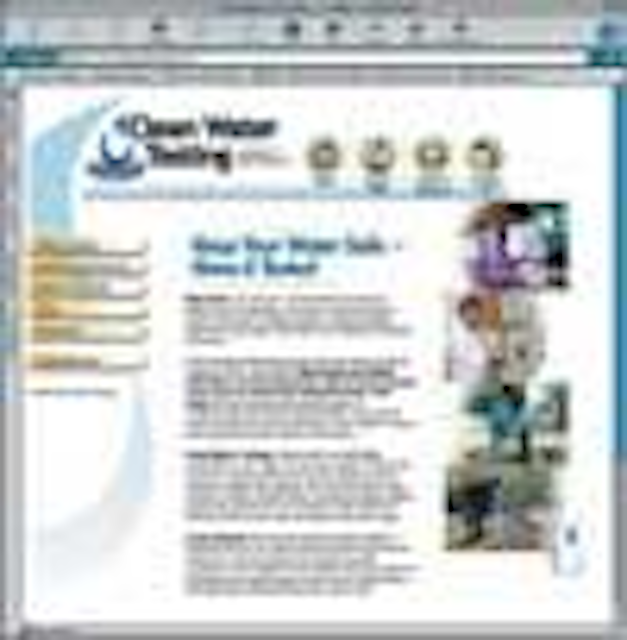 Click here to enlarge image
Clean Water Testing has launched a new web site designed to provide educational and water testing information as well as online ordering of testing supplies. The company is a state-certified water laboratory specialized in water analysis and testing for customers throughout Wisconsin and Illinois since 1985. Now water sampling supplies and specific water tests can be ordered online via the new web site from anywhere in the country.
Clean Water Testing
Appleton, WI Tel: 800-801-7590 Web: www.cleanwatertesting.com
Stormwater modeling software
XP Software's XP-SWMM has received ETV Program Certification. NSF International's Water Quality Protection Center, in cooperation with EPA, has evaluated the performance of XP-SWMM on behalf of the EPA's Environmental Technology Verification (ETV) Program. Created by the US EPA, the ETV program furthers the development of environmental technologies through performance testing and verification. The ETV certification offers peer-reviewed information on performance and options of available technologies. XP-SWMM is the first stormwater or wastewater program to receive certification under this program.
XP Software Inc.
Portland, OR
Tel: 888-554-5022
Web: www.xpsoftware.com
Door products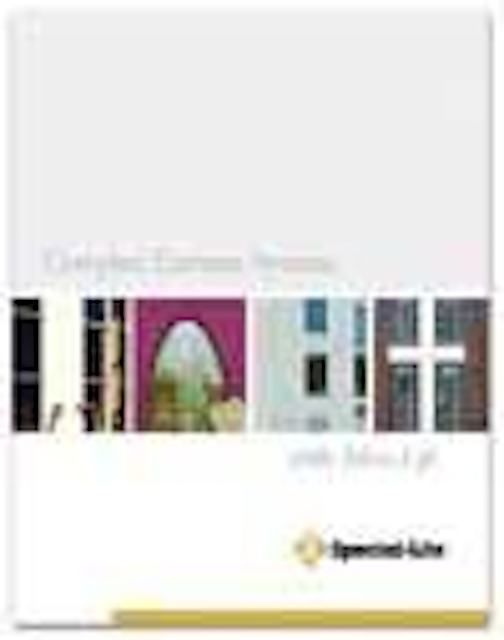 Click here to enlarge image
Special-Lite has updated its corporate capabilities brochure, "Complete Entrance Systems with More Life," which showcases the company's line of entrance products and custom capabilities. The brochure focuses on the features and benefits of the company's door and framing products for commercial entrances. The main categories covered are monumental doors, aluminum flush doors, FRP flush doors, AMP flush doors (which includes a colonial-style model), and framing products. The heavy-duty doors are specially engineered for extreme use and abuse. The doors feature maintenance-friendly finishes that eliminate the need to sand down or repaint the doors − a process that has the potential to produce dangerous airborne particulates and fumes.
Special-Lite Inc.
Decatur, MI
Tel: 800-821-6531
Web: www.special-lite.com