PRODUCT SHOWCASE
The Duckbill wastewater sampler from Markland Specialty Engineering uses compressed air to push the sample, unlike peristaltic pump-suction style samplers.
Mar 1st, 2006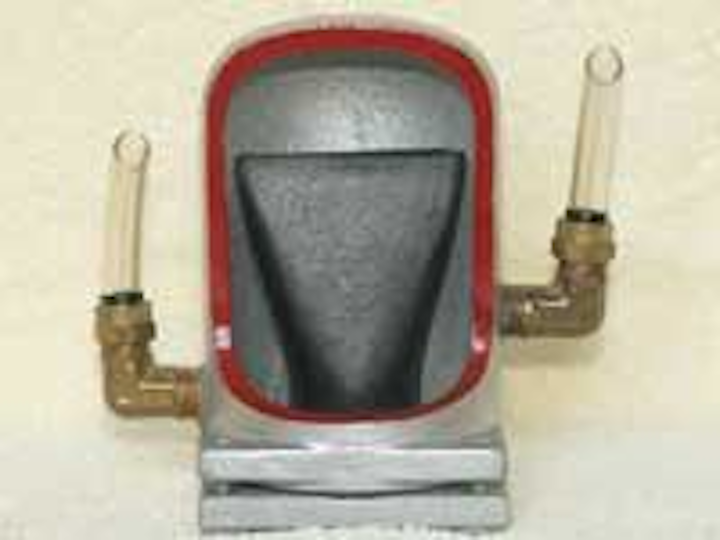 Wastewater sampler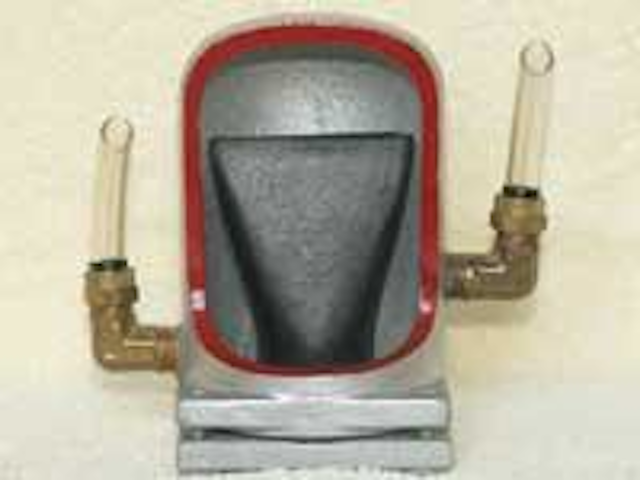 Click here to enlarge image
The Duckbill wastewater sampler from Markland Specialty Engineering uses compressed air to push the sample, unlike peristaltic pump-suction style samplers. This design allows sample lifts over 80 feet vertically and horizontal runs up to 100 feet. The lines are blown dry afterwards to stop freezing. The system has no moving parts and is inherently explosion proof. An animation of the sampler in use can be found at the company's website. A free technical brochure is also available.
Markland Specialty Engineering Ltd.
Toronto, Ontario Tel: 416-244-4980 Web: www.sludgecontrols.com
Variable frequency drives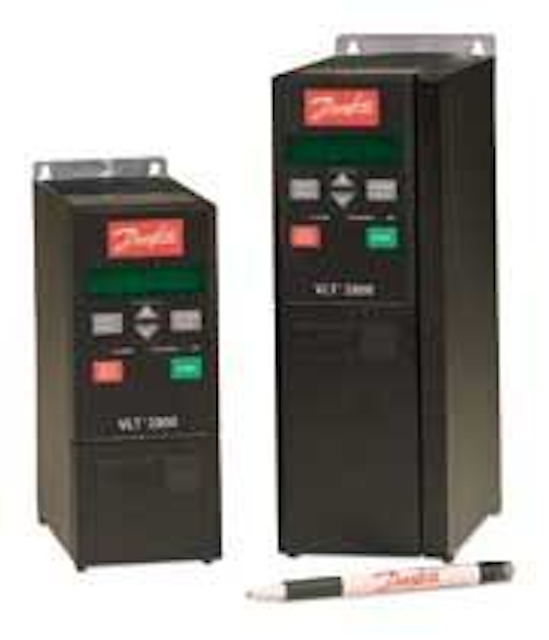 Click here to enlarge image
Danfoss' VLT®2800 Series Variable Frequency Drives are now available with enhanced sleep functionality, run-dry detection and pipe fill mode as standard. These new features promise to significantly improve pump operation and protection, while increasing overall energy efficiency. When using pumps with flat pump curves or when suction pressure varies, enhanced sleep functionality provides optimum control for shutting down the pump at low flows. Run-dry detection protects a pump against damage should the operation run dry, and pipe fill mode prevents water hammer. These multipurpose drives are engineered specifically for low-power applications and are available in 0.5-2 hp, 200-240V, 1 or 3-phase; 3-5 hp, 200-240V, 3-phase; and 0.75-25 hp, 380-480V configurations.
Danfoss Water & Wastewater
Milwaukee, WI
Tel: 800-621-8806
Web: www.namc.danfoss.com
Gas detectors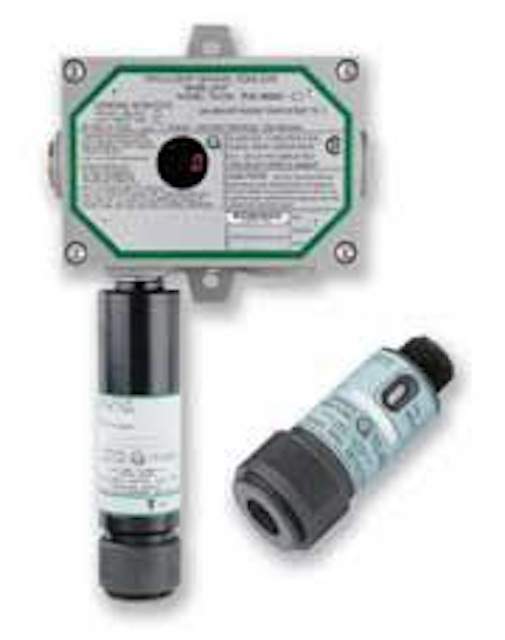 Click here to enlarge image
With improved electrochemical cell sensor technology, the new TS Series Hydrogen Sulfide Gas Detectors from General Monitors provide protection against hydrogen sulfide gas. The series includes two models: the TS4000 and the TS400. They both sense H2S over a range from 0 to 100 ppm. Their electrochemical cells feature a precision laser weld design that provides improved casing integrity that prevents separation and leaking. The cells operate over a temperature range from -40 to +50°C. The TS4000 monitors toxic gases in the parts per million (ppm) range. It offers many sophisticated features, such as long distance remote mounting up to 2,000 feet, dual redundant MODBUS communications, 8 amp relays, three-digit display, 4-20 mA output, and indication of remaining sensor life.
General Monitors
Lake Forest, CA
Tel: 949-581-4464
Web: www.gmitoxics.com
DAF systems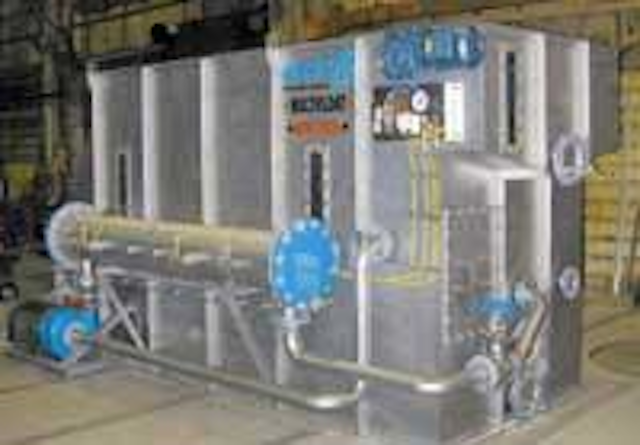 Click here to enlarge image
Krofta Technologies, an Ecovation company, now has Multifloat DAF (dissolved air flotation) wastewater treatment units available for rent. Offering an alternative to purchasing equipment for situations that only require short-term use, the units are engineered to be installed in a wide variety of industrial or municipal applications. In addition to providing effective solid separation for wastewater treatment, the units have a modular, space-saving design, stainless steel construction, and low maintenance needs. A customer can reserve a unit to fill in the gap when planning for future DAF equipment upgrades or repairs. Since the rental units accommodate up to 500 gpm compared to a typical pilot plant at 50-100 gpm, potential clients can run tests at full capacity before purchasing a permanent DAF unit.
Krofta Technologies Corp.
Dalton, MA
Tel: 413-236-5634
Web: www.kroftatech.com
Pilot actuators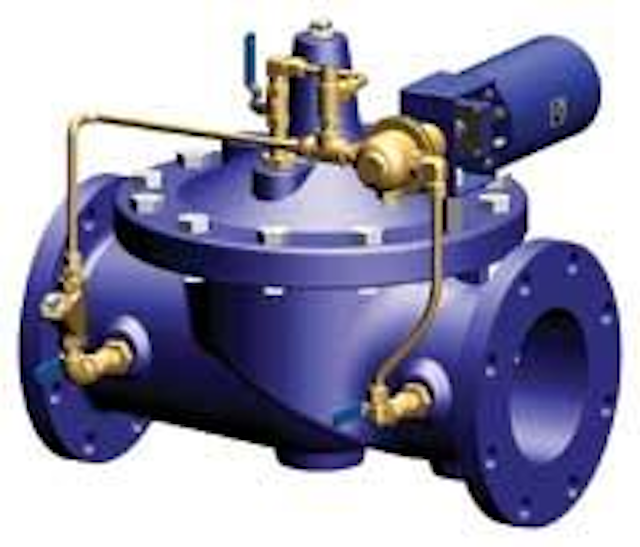 Click here to enlarge image
Cla-Val 32 Series remote control pilot actuators were specifically designed to maintain constant pipeline pressure and/or flow in water distribution systems where remote control is required. They are an option for pressure control in valves installed in small or confined spaces or in locations where it is not cost-effective to deploy field maintenance personnel to make valve adjustments. They are also suitable for SCADA applications. The actuators are fully submersible and operate using 12-24 vDC. They can also be used in solar power applications. They feature a two-step hydraulic/electronic operation to adjust for system pressure and flow fluctuations without the need to readjust set points. The actuators are programmed using a standard USB port and PC/laptop and can be configured for pressure reducing, pressure relief, or differential pressure.
Cla-Val Automatic Control Valves
Newport Beach, CA
Tel: 949-722-4866
Web: www.cla-val.com
Submersible pump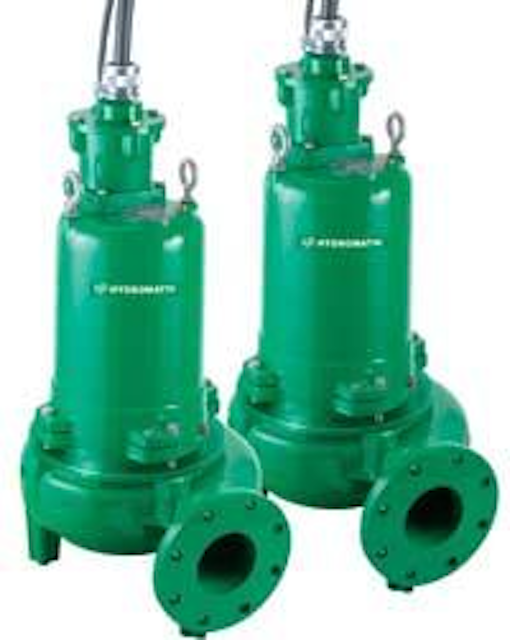 Click here to enlarge image
Hydromatic has introduced a new series of submersible 4" non-clog pumps for wastewater pumping applications, the H4H and H4HX Series. The H4H Series is designed to provide greater efficiency and a steeper non-overloading performance while passing a full 3" spherical solid due to the enhanced geometry of the mono-vane impeller. It features a smoother design, reducing the chance of possible plugging, and is available with flows up to 850 gpm and heads to 105' TDH. Available in 7.5 hp through 15 hp motors with speeds up to 1750 rpm, the series encompasses a VFD (variable frequency drive) rated motor with Class H insulation. The F.M. approved, explosion-proof H4HX Series are rated Class I, Division 1, Group C and/or D for hazardous locations. It can be used for applications such as sewage wet wells where flammable gases exist.
Hydromatic
Ashland, OH Tel: 419-207-3372 Web: www.hydromatic.com
TOC analyzers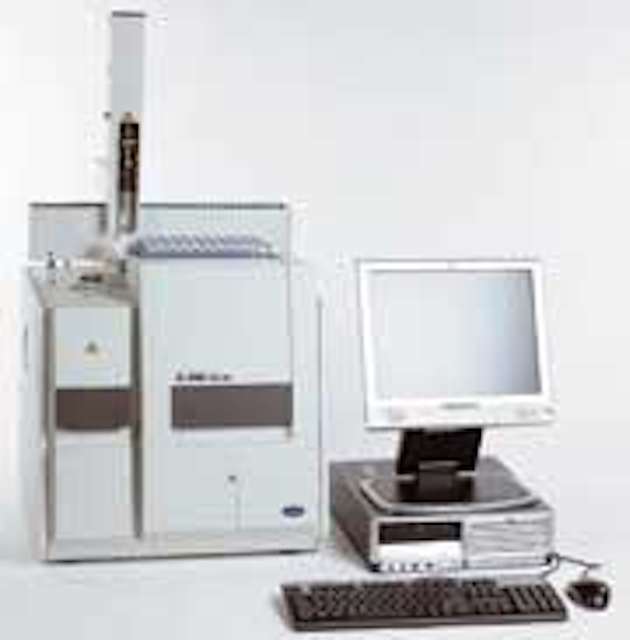 Click here to enlarge image
Lachat Instruments now offers a new series of TOC Analyzers, each using USEPA-accepted methodology and features allowing confidence in automated TOC determinations. The IL500 TOC UV/Persulfate Analyzer, the IL530 TOC-TN Combustion Analyzer, and the IL550 TOC-TN Combustion Analyzer use patented VITA technology resulting in lower achievable MDLs and exceptional recovery. All three models incorporate an x-y-z auto-sampler, saving operator time and increasing throughput. The company provides multiple options for solids handling, including the HSC1300 Solids Analysis Module which can combust solid samples at 1300°C.
Lachat Instruments, a Hach Co. brand
Loveland, CO
Tel: 800-247-7613
Web: www.lachatinstruments.com
Level control valves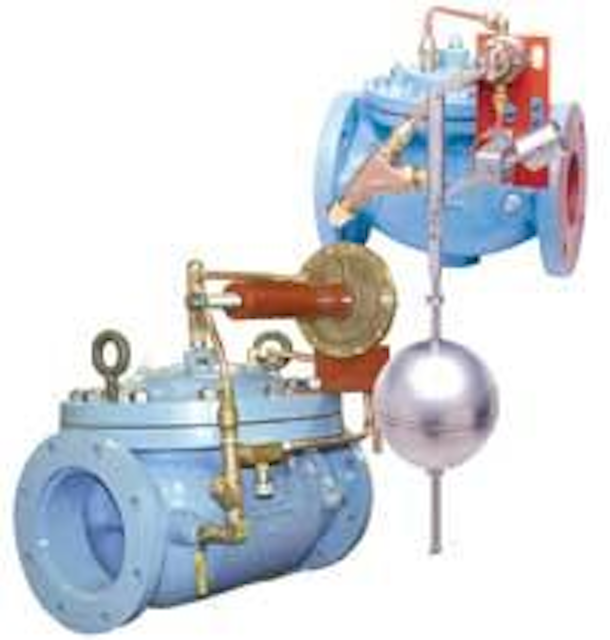 Click here to enlarge image
OCV manufactures a variety of level control valves for use in water distribution systems. Depending on the application, the company can provide the Model 3333 Two Way Altitude valve, which senses tank head pressure to control water levels, or the Series 8000 On/Off Float valves that monitor levels through a rotary disc float control that implements an on/off type action. The 3333 and Series 8000 are designed to operate automatically from line pressure and maintain a desired level in a tank or reservoir by opening and filling the tank when fluid is below the high level point and closing tightly when the desired level is reached. The Model 3333 is also designed to handle bidirectional flow and is applicable anywhere an elevated storage tank or reservoir is filled and emptied through a common line.
OCV Control Valves
Tulsa, OK
Tel: 888-628-8258
Web: www.controlvalves.com