NEW LITERATURE
Kaeser Compressors has updated its clean air treatment equipment catalogue.
Jan 1st, 2006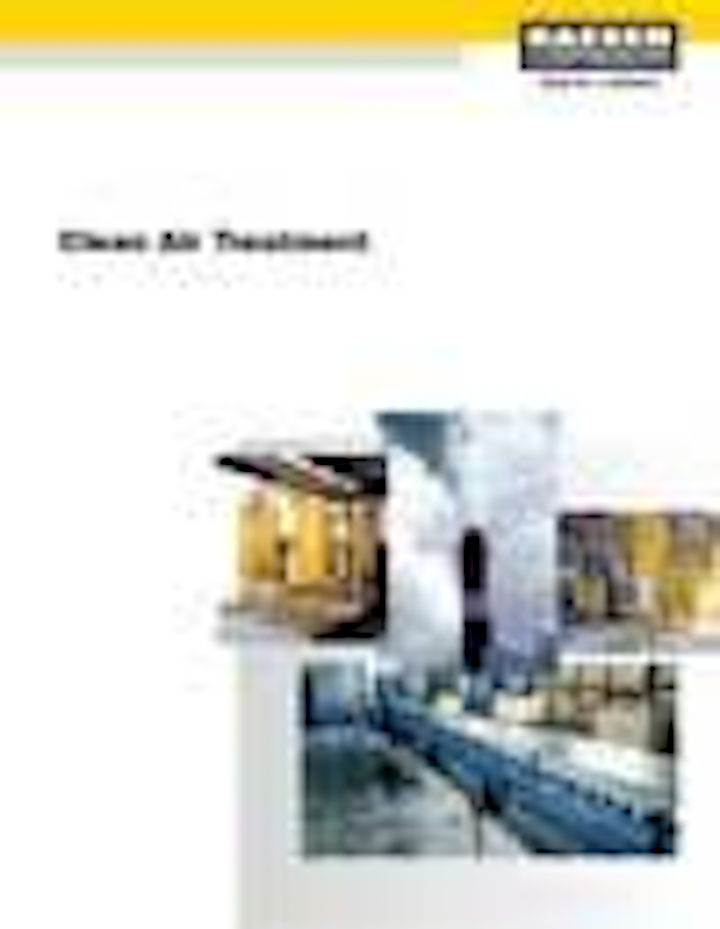 Air treatment equipment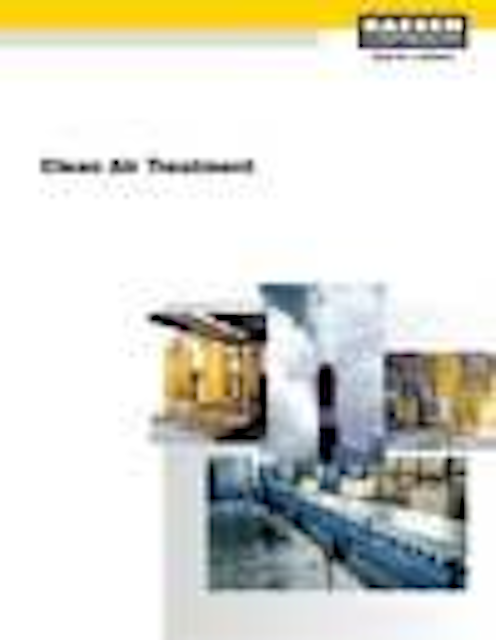 Click here to enlarge image
Kaeser Compressors has updated its clean air treatment equipment catalogue. The 10 page brochure details the company's array of refrigerated, desiccant and membrane dryers, as well as its filtration line to trap moisture, particles, oil mists and vapor. It also includes automatic drain traps and condensate management systems to remove these contaminants and reduce waste disposal costs. The full color publication is designed to help users select the right combination of dryers and filters to reach any ISO quality class from general purpose shop air to oil free to OSHA Grade D breathing air.
Kaeser Compressors Inc.
Fredericksburg, VA
Tel: 800-777-7873
Web: www.kaeser.com
Turbine agitator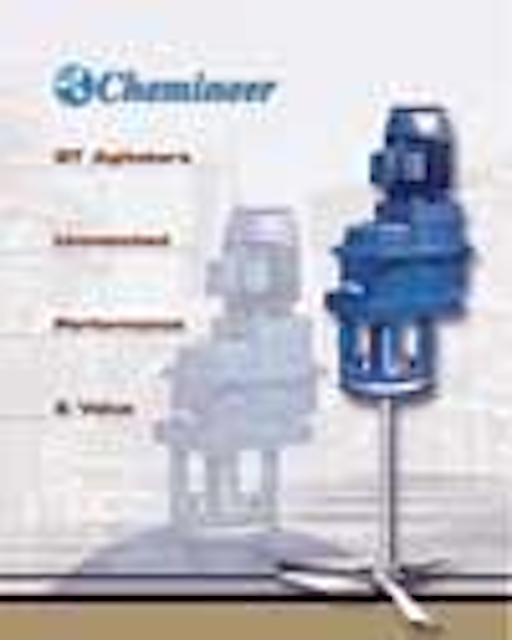 Click here to enlarge image
Chemineer recently published a new brochure featuring its GT Turbine Agitator. The eight-page product brochure covers drive features, mounting options, the "swing out" seal change design feature, technology advancements as well as detailed dimensional information. The agitator features a double reduction gear drive that delivers maximum mixing power with minimum energy consumption. Its cast iron housing is coated with an abrasion-resistant, catalyzed polyurethane finish for corrosion resistance in either indoor or outdoor operating environments.
Chemineer Inc.
Dayton, OH
Tel: 937-454-3200
Web: www.chemineer.com
Inflow prevention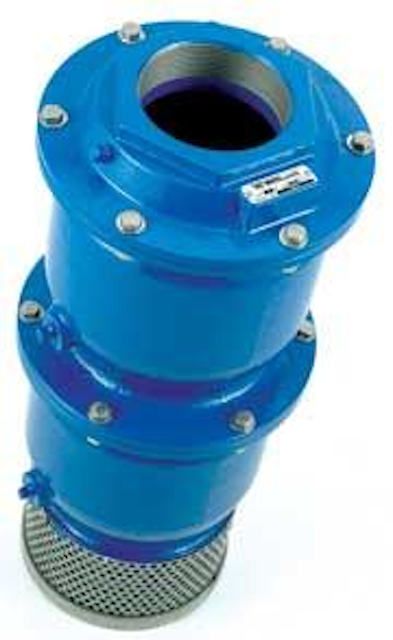 Click here to enlarge image
A new brochure has been developed in conjunction with the release of Val-Matic's new Inflow Preventer, the FloodSafe®. The brochure contains information about the concept of Inflow Prevention, an overview of the new device including the materials of construction and how it works, as well as information on installation dimensions and options. The FloodSafe® Inflow Preventer is a patented system designed to prevent contamination from entering air relief valves. By preventing water from passing through the device, contaminated floodwater or water that has been compromised by intentional tampering are prevented from entering the air valve outlet and are subsequently unable to enter the system. In addition to the new brochure, a new webpage with FloodSafe® information is available at www.valmatic.com/floodsafe.
Val-Matic® Valve and Manufacturing Corp.
Elmhurst, IL
Tel: 630-941-4672
Signal conditioners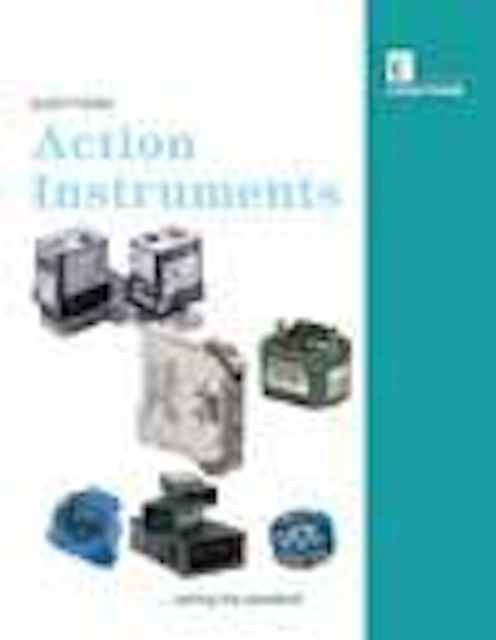 Click here to enlarge image
Action Instruments, a brand of Eurotherm and supplier of industrial instrumentation for the process control and data acquisition industries, recently introduced its new Product Selection guide: "Action Instruments ... setting the standard" featuring in-depth information dedicated to the company's line of signal conditioners. The conditioners provide isolation, signal conversion, noise filtering, linearization, limit alarms and math. The newly formatted guide further contains product specifications and ordering information in easy-to-read tables. Copies can be requested at the company's website.
Action Instruments
Leesburg, VA
Tel: 800-767-5726
Web: www.actionio.com
Ultrasonic flowmeters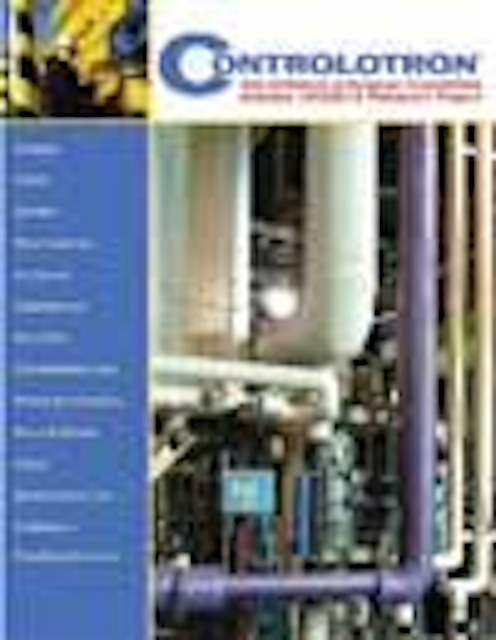 Click here to enlarge image
A new six page color brochure describes Controlotron's System 1010N and 1010X non-intrusive ultrasonic flowmeter product families. Single, dual and four channel or path models are available to measure one, two or four pipes simultaneously. Wide Beam® Transit-time and Reflexor (Doppler) technologies are employed to suit the widest possible range of applications. NEMA 4X (IP65) and NEMA 7 explosion proof enclosures are offered.
Controlotron Corp.
Hauppauge, NY
Tel: 800-275-8479
Web: www.controlotron.com
Fiberglass enclosures
Stahlin, a manufacturer of fiberglass enclosure products, has updated its website. In addition to extensive product information, quotation/estimates, and "Why to choose Stahlin" sections, technical information such as installation, material selection, and how to drill into a fiberglass enclosure can be viewed by clicking on the pdf links. The company's CAD Files and Library are available, along with information on its Boot Camp program. When the buyer is ready to order, the Rep and Distributor Locator will provide contact information.
Stahlin Non-Metallic Enclosures
Belding, MI
Tel: 616-794-0700
Web: www.stahlin.com
Thread locking chemicals
Henkel Corporation's Loctite® brand product line can be used on a variety of wastewater plant equipment, including influent structures, bar screens, clarifiers, aeration chambers, pumps, centrifuges and conveyor systems. Its website has information specific to the wastewater industry. Products include belt repair compounds, chemical, corrosion and wear resistant coatings, thread lockers, grouts, anti-slip coatings, and concrete repair and lubricants. Learning how to use these "tools" can increase equipment life and allow maintenance personnel to maximize their time. The company offers in-plant training, custom designed for specific industries.
Henkel Corp.
Rocky Hill, CT
Tel: 800-562-8483
Web: www.wmw.loctite.com
Flow meter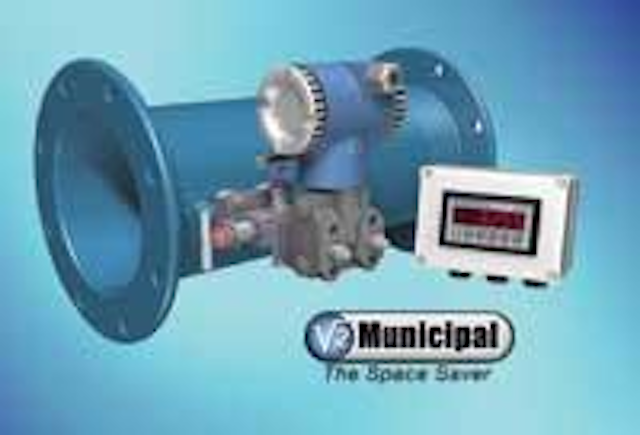 Click here to enlarge image
With an advanced differential pressure flow sensing design, the V2-Municipal™ Flowmeter from McCrometer features built-in flow conditioning for improved accuracy with minimum upstream/downstream straight-run piping requirements, which reduces installation and plant ancillary equipment costs. Literature on the product is available for download on the company's website. The V2 comes pre-packaged and ready to install with a new built-in 3-way valve that isolates the transmitter from the process fluid flow for maintenance without shutting down the pipeline. The flowmeter is suitable for new or retrofit installations in a wide range of clean water and wastewater treatment applications.
McCrometer Inc.
Hemet, CA Tel: 800-220-2279 Web: www.mccrometer.com
Geomembranes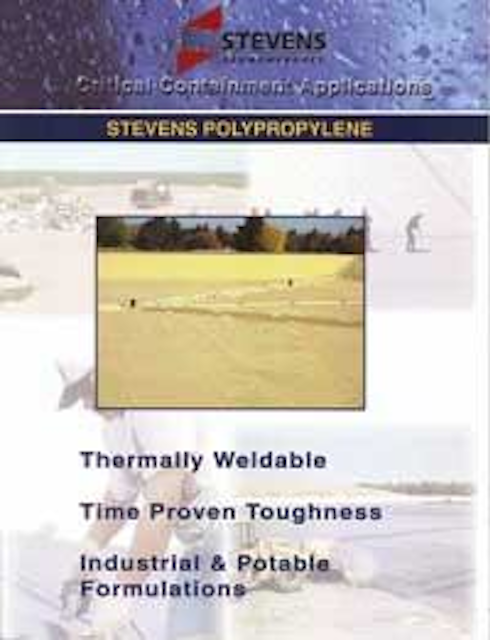 Click here to enlarge image
Stevens Geomembranes now offers new literature for its line of Stevens Polypropylene (PP) geomembranes. The membranes feature excellent dimensional stability, wide temperature seaming range, chemical resistance and improved physical properties. The four-page, full color brochure includes comparative test values for the material when compared to HDPE, as well as complete physical properties data, application information and technical information. The membranes are available in 36-, 45- and 60-mil configurations as well as in both industrial and potable water grades. The material is supplied in bulk rolls; a network of authorized fabricators is available to provide design, installation and/or factory fabrication services.
Stevens Geomembranes
Holyoke, MA
Tel: 800-621-2281 Web: www.stevensgeomembranes.com