NEW LITERATURE
ITT Flygt had developed a sludge information portal that will help customers design sludge transport systems.
Aug 1st, 2006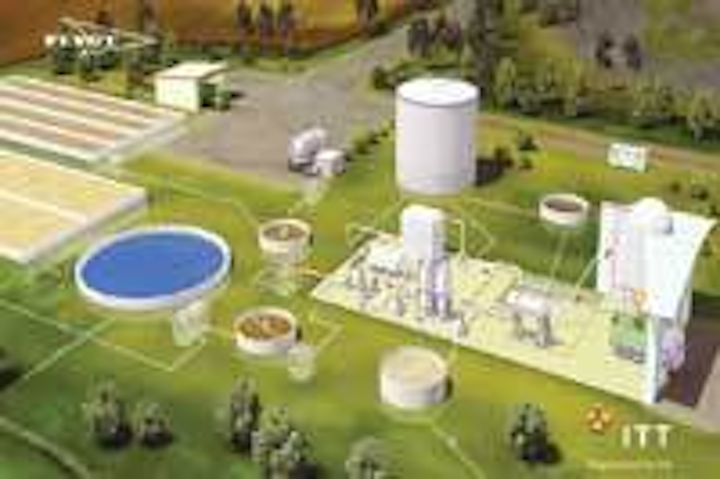 Sludge information portal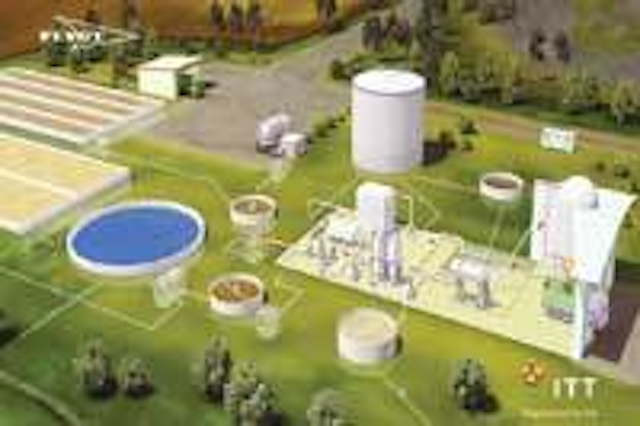 Click here to enlarge image
ITT Flygt had developed a sludge information portal that will help customers design sludge transport systems. The portal, www.flygt.com/sludge, includes system design recommendations, FLYPS (friction loss calculator and pump selection program), educational videos, brochures, specifications, performance curves, O&M manuals, parts lists and testimonials. Consulting engineers, end users, and contractors can select pumps for different sludge applications simply by downloading the FLYPS pump selection program.
ITT Flygt Corp.
Trumbull, CT
Tel: 203-610-0853
Water-driven injectors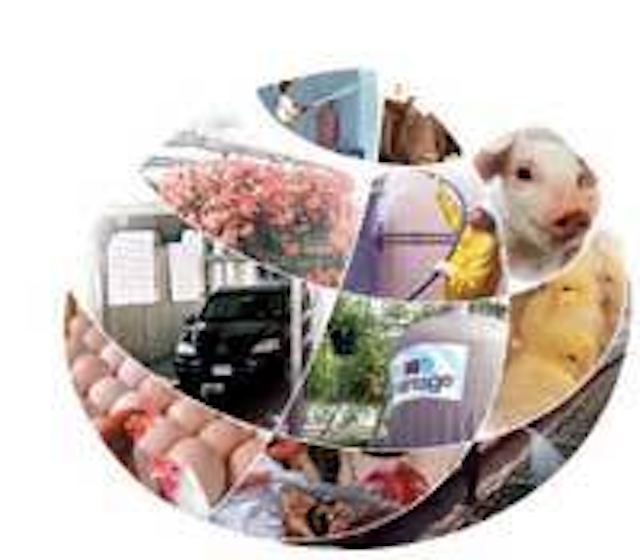 Click here to enlarge image
Dosmatic U.S.A./International has redesigned its website. The updated site includes helpful items such as chemical compatibility charts, product selection guides, frequently asked questions, manuals, training information, warranty information, and much more. The product information page guides users to the best product for their application.
Dosmatic U.S.A./International Inc.
Carrollton, TX
Tel: 972-245-9765
Web: www.dosmatic.com
Pumping equipment
Patterson Pump has created a new website, www.pattersonpumps.com. The site includes information on the features and benefits of the company's water, wastewater, fire, HVAC, and industrial pumps and Flo-Pak® prepackaged municipal, HVAC and plumbing systems. The fully searchable site also presents a PumpFinder, a PackageFinder, a literature library, a product photo gallery, background/application case histories, a newsroom, and order request forms for information, training and other services.
Patterson Pump Co.
Toccoa, GA
Tel: 706-886-2101
Bag filtration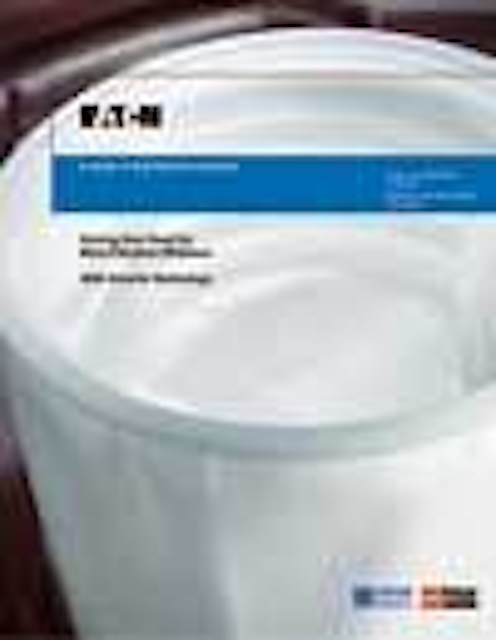 Click here to enlarge image
A new Guide to Bag Filtration Systems, available from Eaton, describes innovations in both filter housings and bag filtration media that now make it possible for the company's bag filters to be used in applications that previously required more costly types of filtration equipment. The guide, which may be downloaded from the company's website, provides detailed information on Eaton Filtration's new patent pending HayflowTM Filter Element.
Eaton Filtration LLC
Elizabeth, NJ
Tel: 800-859-9212
Web: www.filtration.eaton.com
Pressure regulating valves
GF Piping has enhanced its line of Pressure Regulating Valves (PRV) and introduced a comprehensive new product guide that details the new offering in an easy-to-order format. Important enhancements to the line include an improved molded design for Models Type V185 and Type V186.
George Fischer Inc.
Tustin, CA
Tel: 800-854-4090
Web: www.us.piping.georgefischer.com
Guard rail fittings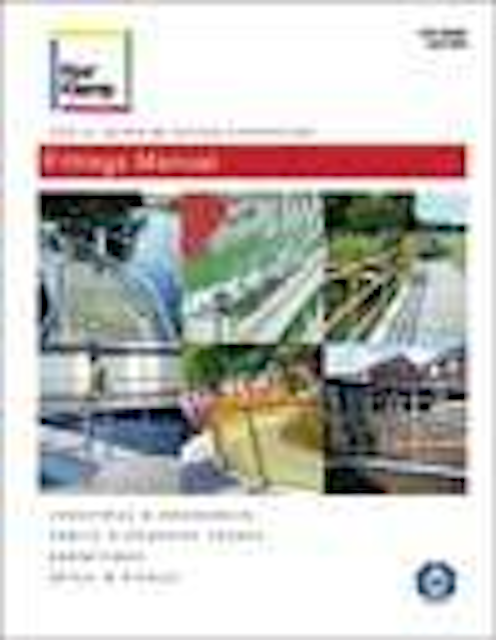 Click here to enlarge image
A new 40-page, full-color Fittings Manual published by Kee Industrial Products provides comprehensive information on the company's line of Kee Klamp slip-on pipe fittings. Designed for a wide range of railing and structural pipe applications, the fittings are an alternative to welded railings. The new manual features photographs, model numbers, dimensional drawings, and complete specifications for more than 70 fitting styles and several accessories, plus a broad assortment of application photography.
Kee Industrial Products Inc.
Buffalo, NY
Tel: 716-896-4949
Web: www.keeklamp.com
Membrane modules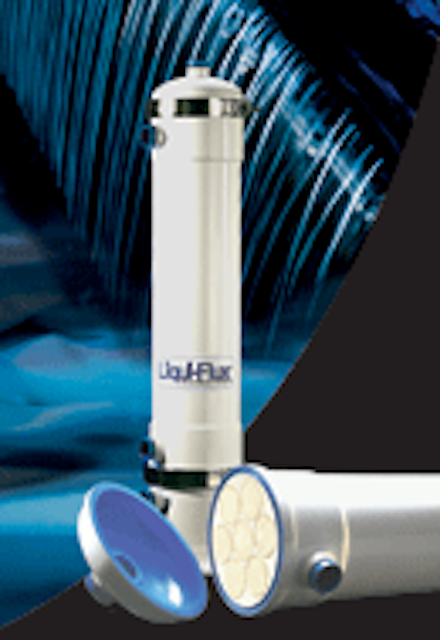 Click here to enlarge image
Membrana has launched a new website, www.liqui-flux.com, which is focused on Liqui-Flux® Filtration Modules. The modules are being marketed for use in water filtration for potable water, brackish water, desalination, surface water treatment, process water, boiler feed water and cooling water just to name a few. The new website offers product and technical information on Liqui-Flux Water Series and Liqui-Flux Beverage Series Filtration modules.
Membrana Inc.
Charlotte, NC
Tel: 704-587-8406
Valve systems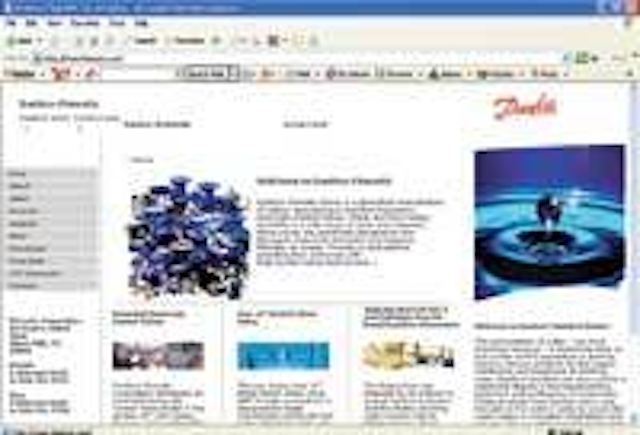 Click here to enlarge image
Danfoss Flomatic has launched its improved company web site. The expanded site contains comprehensive system and product information. The site includes information on the company's line of water systems, and industrial and municipal valves. It features downloads, literature, technical information such as specifications, spec sheets and installation material, a representative list that includes addresses, email and phone numbers, direct links to other Danfoss websites, and upcoming trade shows.
Danfoss Flomatic Corp.
Glens Fall, NY
Tel: 800-833-2040
Web: www.flomatic.com
Galvanized rebar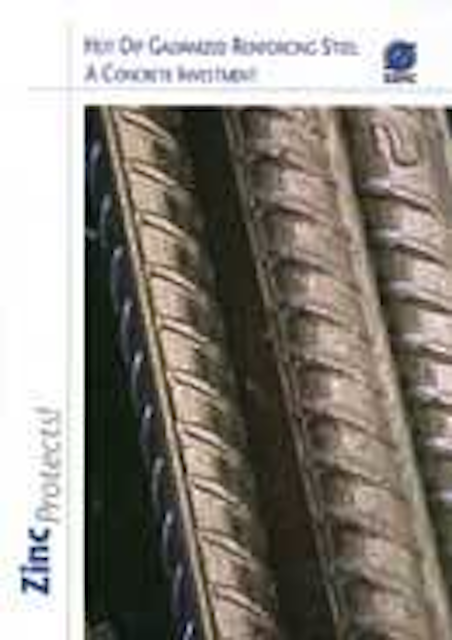 Click here to enlarge image
The American Galvanizers Association (AGA) and the International Zinc Association (IZA) recently released an online Galvanized Rebar Resource Center. In conjunction with the website, the associations also released a comprehensive hot-dip galvanized rebar brochure. The website provides information on the properties and performance of hot-dip galvanized reinforcing steel.
American Galvanizers Association
Centennial, CO
Tel: 720-554-0900
Web: www.galvanizedrebar.com
Flow meters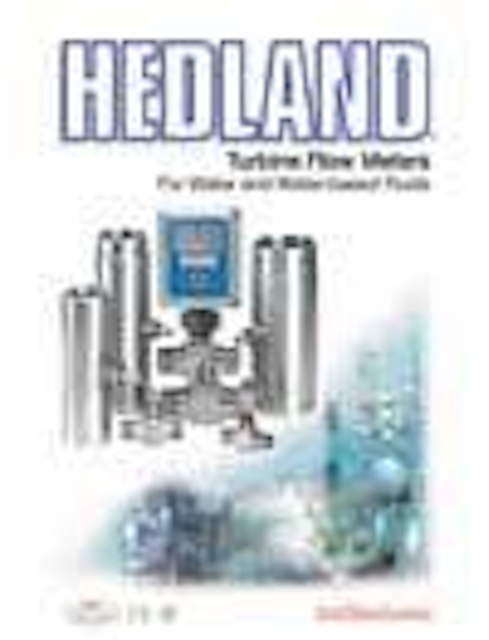 Click here to enlarge image
Hedland's new Turbine Flow Meters for Water and Water-Based Fluids reference catalog lists the features and specifications of the company's meters in an easy-to-read format. It includes ordering information with ordering samples. The catalog has been completely updated with new and improved products, including the new HB2800 flow monitors, the F to I / F to V Intelligent Frequency Converters and the K-Factor Scaler.
Hedland Flow Meters
Racine, WI
Tel: 800-433-5263
Web: www.racinefed.com
Sensors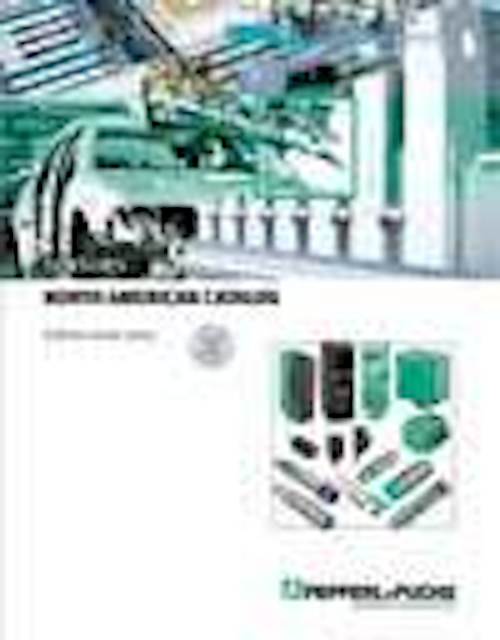 Click here to enlarge image
Pepperl+Fuchs has published its 2006-2007 Sensor Catalog and Selection Guide. The 900+ page resource details the company's family of inductive, capacitive, photoelectric and ultrasonic sensors, as well as cordsets and accessories, including hundreds of new products. Complete product specifications, benefits, and ordering information are included. A selection guide aids in choosing the proper sensor for a given application.
Pepperl+Fuchs
Twinsburg, OH
Tel: 330-486-0001
Web: www.am.pepperl-fuchs.com
Control valves
Parker Fluid Control Division, manufacturers of the Skinner and Gold Ring lines of solenoid valves and the Sinclair Collins line of process control valves, now offers a new four-color catalog with complete information on its 830 and 835 Series. The catalog offers details of the company's new line of two-way motorized control valves featuring integrated linear actuators for neutral through aggressive fluids.
Parker Fluid Control Div.
New Britain, CT
Tel: 440-205-7869
Web: www.parker.com/fcd