Products & Services: Wastewater Treatment
Collection of wastewater treatment products and services.
Apr 1st, 2016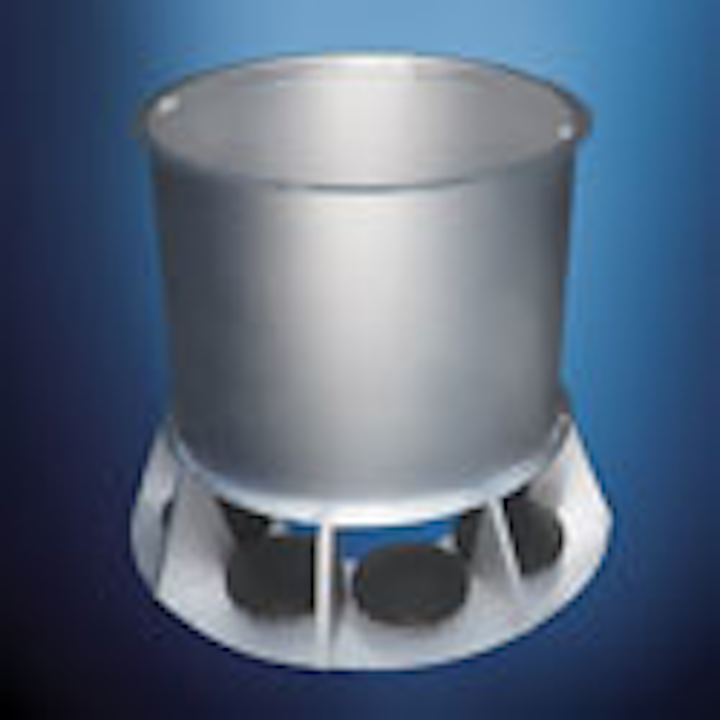 Enhanced activated sludge system
The GridBee® AP Series Air-Powered Mixers from Medora eliminate floating sludge blankets, decrease odor, and increase nitrate removal. Features include bottom-to-top mixing and improved solid suspension from aeration basins to the anoxic zone, enhancing processing throughout a system.
Medora
Durable sump pump
The GSP0311 Cast Iron Sump Pump is a durable sump pump designed to provide a longer overall product life. It boasts a new, long-life switch that has undergone multiple rigorous tests well beyond industry standards. The switch also is easily replaced, further extending the life of the pump. The GSP0311 is designed with a silicon-carbide seal that can handle 1/2-inch solids, making it tough enough to handle both effluent and sump applications. Built with high-quality materials, including a tough cast iron upper body, a solid plastic underbody and a non-clogging vortex impeller design, the pump is easy to maintain, reliable and long lasting.
Goulds Water Technology, a Xylem brand
Grit removal upgrade
The HeadCell from Hydro International is a modular, multiple-tray settleable solids concentrator. Its stacked tray design delivers outstanding grit removal efficiency by providing a large surface area in a small footprint, making it ideal for both new and retrofit applications. It can be designed to remove 85-95% of all grit entering the plant and has been adapted for intermittent operation by incorporating Hydro International's fluidizing system into the sump and designing an expanded grit pot collector. The HeadCell operates continuously without power to separate the grit. At predetermined periods, according to site conditions, the fluidizing agitates the collected grit prior to it being pumped to the classifying and dewatering systems.
Hydro International
Inline check valve
The ProFlex® Style 750 Inline check valve from Proco Products Inc. is designed for heavy duty water/wastewater applications where elements such as abrasive slurries or sludge are present. The enclosed body check valve features a maintenance free design with no hinges or seals to bind or freeze. No external power sources are required. The internal valve features low head loss with a full port design, which opens with minimal head pressure, and closes with any back pressure exerted on the valve. The 750 Series valve is provided with two clean out ports and is manufactured of Carbon Steel with an Epoxy coating. The bolting dimensions are in accordance with ANSI 125/150# pattern.
Proco Products Inc.
Ragless impeller
In blending and solids suspension applications where the fluid contains fibrous material, the resulting build up on the agitator's impeller can deteriorate performance, increase energy costs and even damage the gearbox bearings and gears, causing costly repair. The Chemineer RL-3 Ragless Impeller from NOV prevents build up to eliminate maintenance costs and downtime, increase performance and extend the service life of the agitator. Designed with a strong central hub and sturdy blades, the RL-3 impeller is capable of handling the loads related to material and flow impingement to ensure reliable operation and long service life. The high axial flow RL-3 impeller provides superior mixing performance in blending and solids suspension applications.
NOV
Engineered skid systems
CHEM-FEED® Engineered Skid Systems are well suited for use in water treatment applications, when paired with Blue-White's ProSeries® line of Chem-Pro® C2 & C3 Diaphragm Metering Pumps. CHEM-FEED Skid Systems are constructed of 6061-T6 powder-coated welded aluminum, which is lightweight for wall or floor mounting. Additional benefits include a metal-free check valve, which protects operators from back-flow during maintenance, and a removable drip containment tray for easy cleaning.
Blue-White Industries
More WaterWorld Current Issue Articles
More WaterWorld Archives Issue Articles