New Products
New products involved in the water industry
Jan 1st, 2016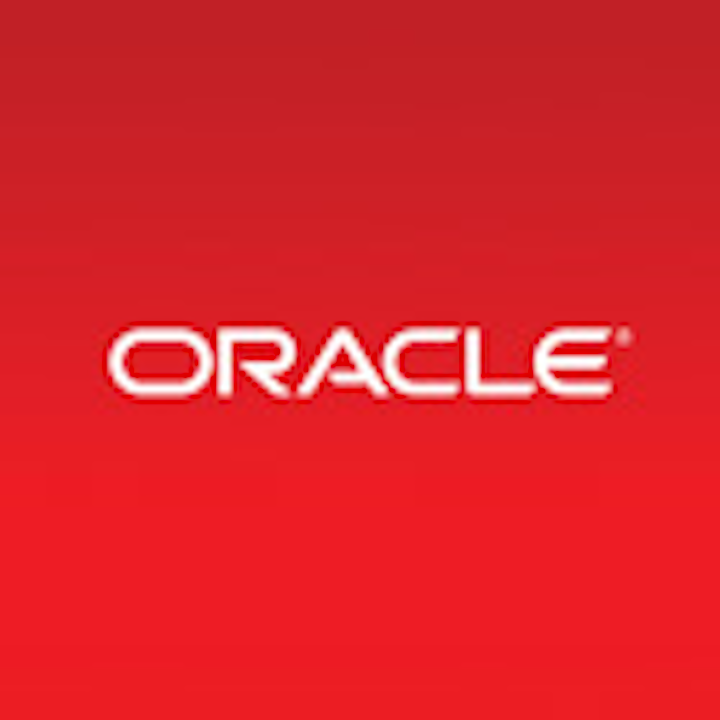 Cloud platform
Oracle's Cloud Platform for Big Data is uniquely positioned to enable customers to maximize the value of their data and accelerate time-to-insight. The new services, Oracle Big Data Preparation Cloud Service, Oracle GoldenGate Cloud Service, Oracle Big Data Discovery Cloud Service, and Oracle NoSQL Database Cloud Service, complement Oracle's Big Data Cloud Service and Big Data SQL Cloud Service, forming a portfolio of solutions for big data in the cloud that enables customers to integrate, aggregate, prepare, and discover real-time insights from all data sources.
Oracle
Filtration system
The IntelliPro® Filtration Optimization System is a PC-based control system for Aqua-Aerobic® cloth media filters that uses real-time data to optimize chemical addition to meet phosphorus removal objectives. The system features automatic, optimal-dose selection for metal salts, polymer and pH adjusting chemicals and is an efficient and economical solution to assist treatment plants in achieving low-level phosphorus objectives while minimizing the expense associated with costly chemicals.
Aqua-Aerobic Systems Inc.
Total chlorine analyzer
The new plug-n-play TC-80 Total Chlorine Analyzer from Electro-Chemical Devices offers simplified water monitoring and treatment processes, easy installation and less maintenance for lower ownership costs. It monitors total chlorine in drinking water, rinse water, cooling water, or other freshwater samples from 0.05 to 20 ppm chlorine as the standard range or 0.005-2.0 ppm with the low-range sensor. Its plug-n-play design installs quickly right out of the box. The TC-80's advanced panel mount design includes built-in flow control, which eliminates the need for complicated pressure regulators and rotometers.
Electro-Chemical Devices
Automation software
With a wide range of automation software solutions, ICONICS offers its GENESIS64™ OPC Web-based HMI/SCADA suite for 64-bit computing systems and GENESIS32™ for 32-bit environments. The BizViz™ suite is available for business visualization and manufacturing intelligence. Whether the application need is desktop, server or web-based, or requires wireless, mobile or multimedia integration, ICONICS has the solution.
ICONICS
Monitoring products
Modern Water has launched a range of oil-in-water monitoring products including the Multisensor 1200 volatile organic compound (VOC) monitor. The Multisensor 1200 has accurate to low ppb concentrations and a wide dynamic range, which enables it to be used for a variety of applications. Whenever VOCs or other traces of oils are detected, an alarm will sound. If the benzene levels reach 2 ppb, the monitor triggers an alarm in the main control room, and plant operators will then shut down the water treatment plant.
Modern Water
Flow conditioner
The Vortab Elbow Flow Conditioner eliminates the turbulent fluid flows that result in pump cavitation, which can lead to line shutdowns, expensive maintenance and shorter pump life. The resulting pre-conditioned flow stream achieved with the conditioner mimics the straight run needed for efficient pump operation and removes asymmetric velocity flow profiles. In addition to conditioning the flow stream, the 90-degree angle tab-type conditioner eliminates the straight pipe run cost and installation technician labor.
Vortab Company
Valve handle
Asahi/America has announced the addition of the Speed Handle™ to its manual butterfly valve option offerings. Sold as a kit consisting of Asahi/America's Plasgear™ hand wheel and attached grip, the Speed Handle allows for smoother and faster single-handed revolutions of the hand wheel for quicker valve actuation. The grip is Nylon 6 (black) with a stainless steel 400 chromate-treated M10 bolt and stainless steel M10 hex nut.
Asahi/America Inc.
Pipe software
Engineered Software has announced the release of PIPE-FLO® Professional v15. The software allows users to recognize and troubleshoot system inefficiencies by incorporating several improvements to existing features. The latest release of the program introduces all-new heat transfer functionality, device operating modes, 15 new calculations, enhanced reporting, and automatic solutions for several over-controlled scenarios. Built with a rich set of features and tools, PIPE-FLO offers a variety of ways to view and analyze fluid piping systems.
Engineered Software Inc.
Analytics-based software
The Digital Software & Solutions group of Tata Consultancy Services has released 'Intelligent Urban Exchange (IUX),' a powerful analytics-based software solution for intelligent city operations to help address growing expectations of digitally connected, urban citizens. The IUX solution is highly scalable, modular software that combines big data and domain-specific advanced analytics to provide cities with real-time, actionable insights. In turn, it delivers cost-effective operations on a common platform across essential city domains, such as water, transportation, energy and government operations.
Tata Consultancy Services Ltd.
Magnetic flowmeter
The Rosemount 8750W magnetic flowmeter system from Emerson Process Management offers reliability and advanced process insight in an intuitive, easy to use solution specifically designed for utility flow measurement. The Rosemount 8750W is ideal for water distribution in any process plant, cooling and heating water, water management, influent and effluent flows, wastewater, and desalination. Welded coil housing for protection against moisture ingress, a dual compartment transmitter housing to keep electronics fully isolated from moisture, and a replaceable terminal block which enables easy repair in the field without the need to replace the entire meter ensures reliability.
Emerson Process Management
High-pressure pump
The LU Class Pump from Scientific Systems Inc. consists of dual-headed, positive displacement piston pumps delivering accurate flow rates at extremely high pressures. Available fluid path materials are stainless steel and titanium for standard and bio-compatible UHP chromatography applications. The LU Class is designed for fast, high pressure analytical HPLC, with increased peak resolution and exceptional retention time repeatability. The SSI advanced solvent select feature provides very accurate flow rates at high pressures for a wide variety of solvents, particularly where compressibility is a major factor. Pressure capability is 18,000 psi, with a maximum flow of 5 mL/min.
Scientific Systems Inc.
Elbow spot repair system
The Trenchless 90° Elbow Spot Repair system from Infrastructure Repair Systems seals joints, cracks or missing sections within the 90° curve of virtually any 4- to 6-inch pipe. This is performed without bunching or wrinkling due to the liner's flexible center and strong fiberglass design that expands on the outside and contracts to the pipe's inner portion to ensure smooth, unobstructed curves. The patent-pending Trenchless 90° Elbow Spot Repair kit was specifically developed as a permanent "no dig, easy fix" for small pipe elbows that previously needed to be dug out and replaced. Benefits include the ability to repair nearly any 4- to 6-inch pipe reachable via TV inspection cameras.
Infrastructure Repair Systems
Handheld fluorometer
Obtaining both phycocyanin (PC) and chlorophyll estimates helps in determining whether additional testing is required to check toxicity levels in a body of water. Turner Designs now offers PC as an optical configuration of their FluoroSense handheld fluorometer to assist with identification of PC containing algae typically associated with Harmful Algal Blooms (HABs). A simple two-button keypad enables users to quickly power on the instrument and take a reading to estimate chlorophyll or PC in almost any aquatic habitat. FluoroSense can take over 10,000 measurements on a single pair of AA batteries. Because the instrument is factory calibrated, the only maintenance required is simply rinsing after use. The PC FluoroSense can estimate PC concentrations spanning the linear range from 0 to 199 μg/L and resolve down to 1 μg/L.
Turner Designs
Iron and manganese field test
The new eXact iDip® Smart Photometer System® from Industrial Test Systems is the perfect solution to quick and accurate water quality field testing. This technology is the first handheld photometer that pairs directly with a smartphone/tablet. The eXact iDip® allows the user to test over 40 water quality parameters (including iron and manganese) through a simple 4-step process. Two-way wireless communication with Bluetooth® Smart (4.0) allows for instantaneous software updates/upgrades, market versatility, and customization. Through the eXact iDip® App, GPS functionality enables testing location data results to be stored for efficient data management and real-time sharing.
Industrial Test Systems
Valve certification
Flomatic Corporation's model 888 silent wafer check valves are now NSF/ANSI standard 61 certified for drinking water systems. Now, all sizes and models will be constructed with EPDM elastomers as standard. This change is a direct result of Flomatic receiving certification in compliance with ANSI/NSF 61 - Drinking Water Standards.
Flomatic Corporation
Cementitious resurfacing kit
Dura-Plate® 2300 from Sherwin-Williams is an epoxy-modified cementitious resurfacer for patching and filling voids and bugholes in concrete and masonry structures. Dura-Plate® 2300 provides a hard, durable surface with excellent adhesion that minimizes the potential for pin-holing and outgassing problems typically associated with coating concrete. The abrasion-resistant coating is part of a complete three-component kit from Sherwin-Williams that contains Portland cement, hydrophobic thixotropes, fiber reinforcement, graded silica sand and other aggregates. Dura-Plate 2300 can be dry to touch in three to four hours and cures for immersion in 12 hours at 75°F.
Sherwin-Williams Protective & Marine Coatings
www.protective.sherwin-williams.com
Wireless water level sensor
RA Consultants' Mobile Ultrasonic Level Transmitter is an innovative wireless water level sensor for storm and wastewater management, providing uninterrupted, real-time notifications to city officials of water levels and potential areas at risk for overflows. The Mobile Ultrasonic Level Transmitter streams level data to the municipality's geographic information systems to track water level on the same map as the utility's assets. In addition, the sensor can stream data to the utility's control system. The real-time analytics give city officials the information they need to better manage flows to prevent sewer overflow.
RA Consultants
Ultra-rugged tablet
Designed for the mobile worker, the Algiz RT7 tablet sports a high-brightness, 7-inch, outdoor-viewable capacitive display that can handle true outdoor challenges. It's fully rugged, meeting stringent MIL-STD-810G U.S. military standards for protection against drops, vibrations and extreme temperatures, and its IP65 rating means that it's waterproof as well as fully sealed against sand and dust. Battery performance is key for any mobile application, and the Algiz RT7 comes with a long-life 3.7 V, 6000 mAh lithium-ion battery. Four programmable buttons allow users to launch and use applications in the field. To enhance data capture, users can choose an optional 2D imager or RFID plus 2D imager.
Handheld Group
Metering pump
The FLEXFLO® Peristaltic Metering Pump from Blue-White features redesigned head and tube assemblies to provide a more precise chemical feed. Model numbers are visibly stamped on the PVDF pump tube adapters for easy reorder. FLEXFLO® peristaltic metering injectors are suited to chemical feed demand up to a maximum feed output of 124 GPD/8.45 LPH; and working pressures reaching 100 PSI/6.9 Bar. FLEXFLO® Pumps feature Blue-White's exclusive built-in Tube Failure Detection system. If a non-compatible chemical is detected in the head, the pump will automatically shut off and will not restart until that chemical has been removed.
Blue-White Industries
Upgraded monitoring system
Sensaphone® has upgraded its 1800™ monitoring system with a new keypad display and enhanced audio output, providing cost-effective, 24/7 remote monitoring of environmental conditions at unattended water treatment operations. The system detects temperature changes (from -109°F to +168°F), humidity fluctuations, water leaks, power failure, carbon monoxide and carbon dioxide levels, and smoke. When the system identifies a potential issue, it can immediately alert up to eight people with custom phone calls, allowing personnel to quickly address the situation.
Sensaphone
Nutrient Removal
The AquaPASS® Phased Activated Sludge System utilizes time-based process management in a continuous flow configuration. The system provides superior nutrient removal performance in a singular wastewater treatment system. Flexible design and equipment options support a wide range of tank geometries, depth, and footprint limitations, allowing for easy retrofitting of oxidation ditches or other activated sludge processes. Staged aeration provides a unique power savings mode and time-based anoxic intervals promote exceptional nitrate reduction. The flexible nitrogen control system reduces sludge recycling pump requirements, while Phase Separator technology optimizes anaerobic treatment for advanced phosphorus removal and reduces Waste Activated Sludge (WAS) volume 20-50 percent.
Aqua-Aerobic Systems Inc.
Sludge pump
Bredel hose pumps reliably handle harsh materials, including abrasive sewage and slurry, making them ideal for feeding primary or thickened sludge to digesters or filter presses. Advanced hose technology enables Bredel pumps to handle very viscous, grit-filled sludge dependably for extended periods of time. Peristaltic hose pumps are virtually maintenance-free, with no expensive seals to replace, no check valves to clog, and no rotors and stators to wear. Unlike other pump types, the highly abrasive nature of sludge does not affect pump life.
Watson-Marlow Fluid Technology Group
More WaterWorld Current Issue Articles
More WaterWorld Archives Issue Articles