Product Showcase
Sep 1st, 2011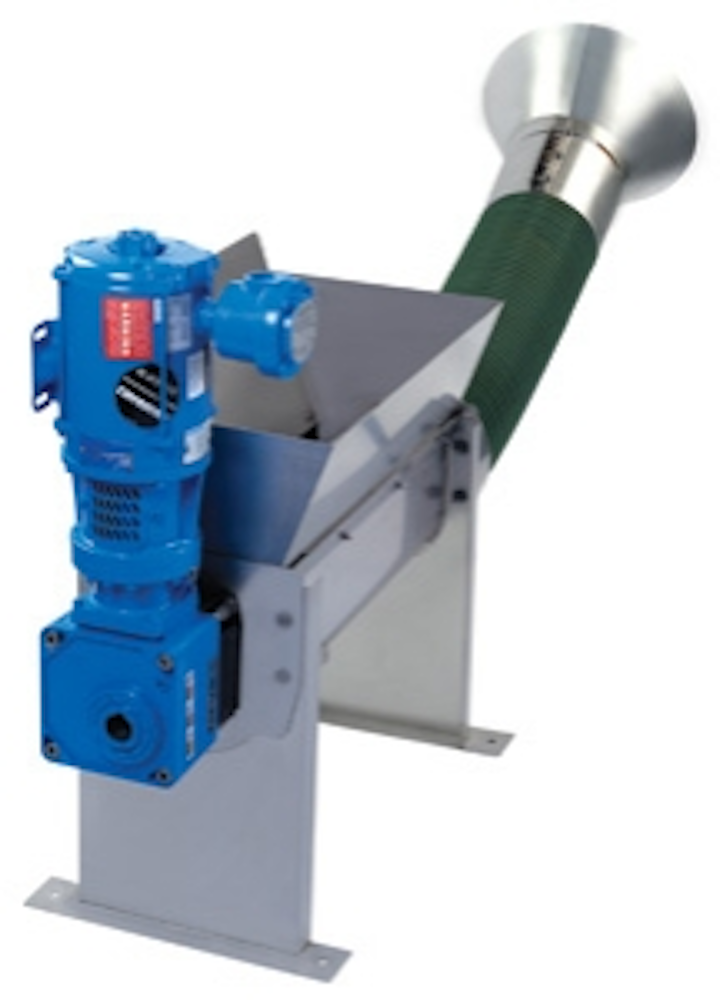 Auger conveyor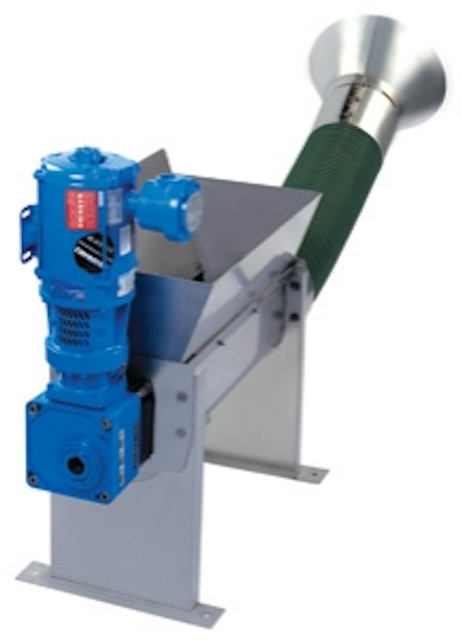 The Duperon® Auger Conveyor provides for increased site flexibility with the possibility of 90 degree turns within 90 inches. Ideal for distances up to 40 feet, it is scalable to site constraints with modular components that make assembly – and additions – simple. Constructed of abrasion and wear-resistant UHMW, the conveyor accommodates grit without damage. It accepts screenings from multiple inputs and is designed to move screenings from hard-to-reach locations at rates of up to 18 cubic feet per hour, providing the perfect screenings transfer method for small and medium-sized facilities.
Duperon
Saginaw, MI
Tel: 800-383-8479
Web: www.duperon.com
---
Dewatering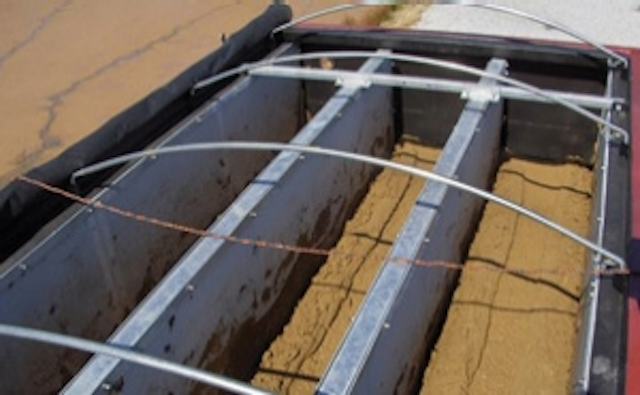 A new alternative to dewatering alum sludge at water treatment plants is Flo Trend's Sludge Mate and Poly-Mate. The equipment is comprised of a container with an internal filter system and a polymer mixing and injection unit to condition the sludge prior to dewatering. The Sludge Mate is available in three models, the roll-off, trailer mounted, or the permanently installed tipping stand unit. The Poly-Mate is usually set in place permanently on site, but can be installed on the trailer mounted systems for mobile applications. Typically the sludge is pumped from a lagoon through the Poly-Mate where a dilute polymer solution is injected, causing the sludge to flocculate prior to entering the container.
Flo Trend Systems Inc.
Houston, TX
Tel: 800-762-9893
Web: www.flotrend.com
---
Desalination pretreatment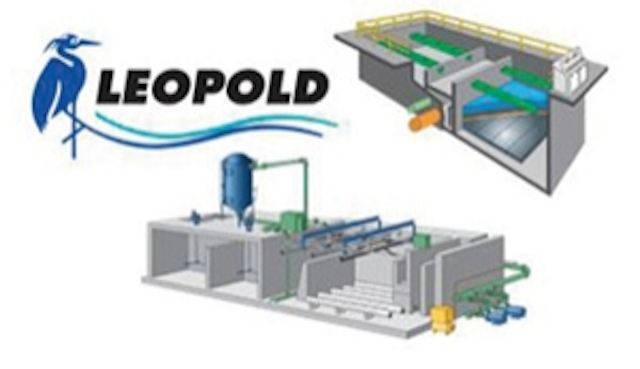 ITT Leopold® DPS (Desalination Pretreatment Solutions) offer a choice of four process solutions to fit RO Membrane plant needs. The systems remove harmful algae blooms (HABs/red tides) and lower silt density index (SDI). With over 87 years of filtration experience and desalination pretreatment plants operating in the Middle East and Australia since 1985, Leopold has the expertise and the desalination pretreatment choices for optimum membrane efficiency.
ITT Leopold
Zelienople, PA
Tel: 724-452-6300
Web: www.fbleopold.com
---
Check valves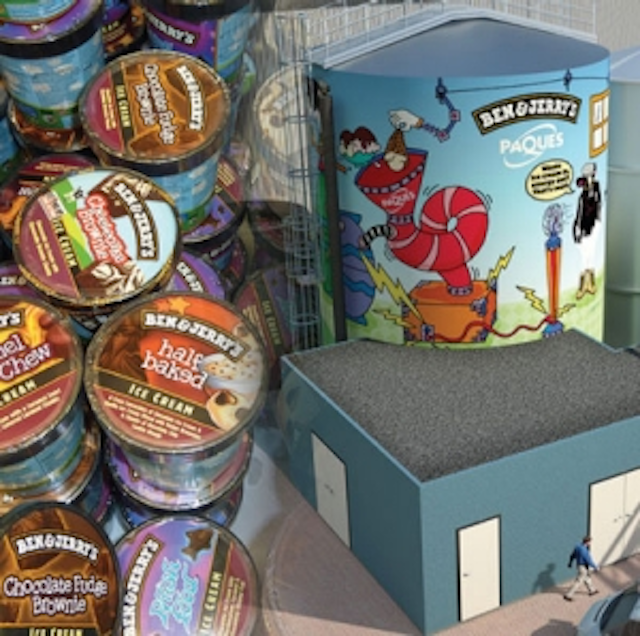 Champion Valves, a manufacturer of dual-disc and single-disc wafer style check valves and nozzle check valves, has received ISO 9001:2008 certification. QMI-SAI Canada Ltd., an official accreditation body for ISO 9001 standards, issued Certificate No. CERT-0051168 for the control of outsourced manufacturing processes, assembly, testing, warehousing, and sale of check valves. The company's check valves are used in 13 distinct markets, including water treatment and transmission, and are manufactured in sizes 2" – 72", in ASME Classes 125 – 2500, and in API Classes 2000 – 10000 in various metallurgies. They are available in iron, carbon steel, 316 SS and duplex stainless steel.
Champion Valves
Wilmington, NC
Tel: 910-794-5547
Web: www.wafercheck.com
---
Magnetic flow meter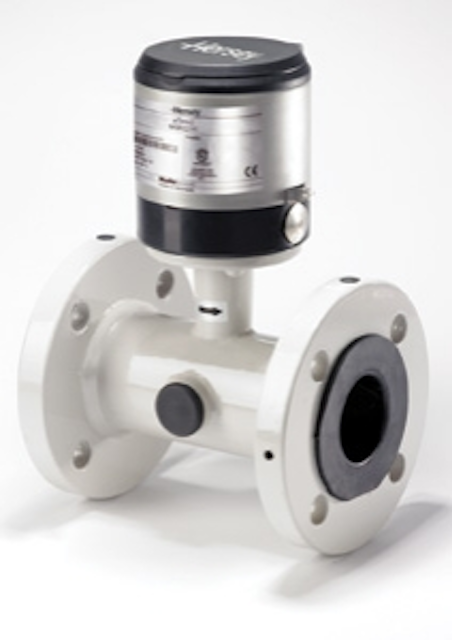 Mueller Systems has announced the new HbMAGthe company's magnetic flow meter for the water industry. The meter enables municipalities to measure water flow more accurately than with most traditional meters with virtually no reduction in head pressure. It is suited for use in potable, wastewater and reclaimed water systems and can be a viable replacement option for applications that previously used a compound or horizontal turbine meter. It can also serve in applications where minimal head pressure loss is vital, such as fire protection systems. The compact design contains no moving part and it can be installed vertically or horizontally for flexibility in system retrofits and designs.
Mueller Systems
Cleveland, NC
Web: www.muellersystems.com.
---
Lead-free couplings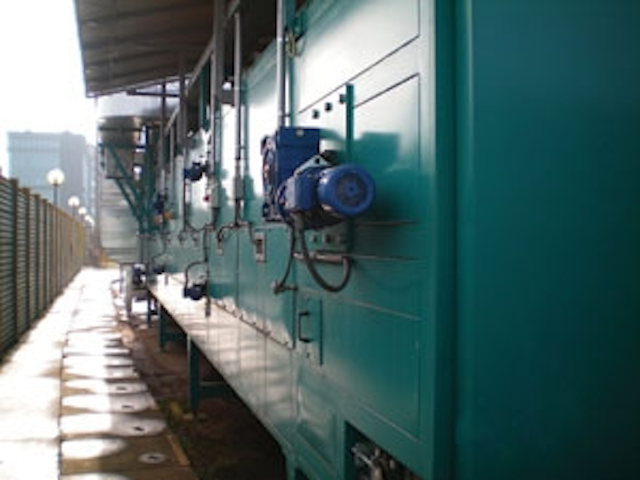 Dake Couplings recently added contractor packs for Lead Free meter couplings, oval flanges, and companion flanges. For the contractor packs, the meter couplings and flanges are packed in pairs with the gaskets, nuts and bolts necessary for installation. The kits eliminate the need to pull the individual components from inventory before going on a job. All the company's Lead Free products are certified to NSF/ANSI 372 and comply with the Reduction in Lead in Drinking Water Act signed on January 4, 2011.
Dake Couplings
Grand Haven, MI
Tel: 800-866-4423
Web: www.metercouplings.com
---
Valve control system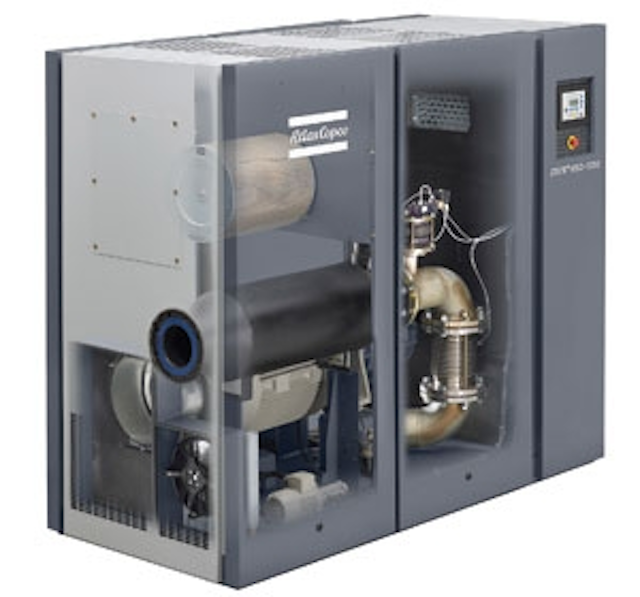 Val-Matic Control Systems provide reliable control of butterfly, plug and ball valves equipped with cylinder actuators. Hydraulic and electric panels control the valves with air, oil or water power. Oil Accumulator Systems provide a reliable oil supply to operate pump control valves even after power outages. In addition to control panels and oil accumulator systems, the company's valves can be equipped with limit switches, pressure switches and positioners for remote control and operation.
Val-Matic Valve & Manufacturing Corp.
Elmhurst, IL
Tel: 630-941-7600
Web: www.valmatic.com
---
Excavator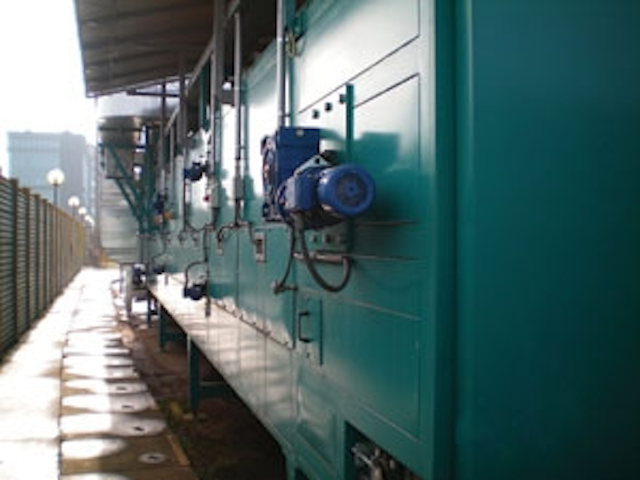 A new remote debris trap pivots from the rear of Vac-Tron Air Series® machines. The system collects the dry debris during a potholing operation, keeping it separate from the main debris tank. After dry potholing, operators position the remote pivot arm over the hole to return dry material without moving the machine. The main debris tank can be used to collect drill slurry or wet materials without contaminating the dry spoils. Operators can gravity feed materials from the remote trap into drums for storage and/or transportation. The pivot arm also supports a remote suction hose.
Vac-Tron
Tel: 888-822-8766
Web: www.vactron.com
---
Wye fitting
Inserta Tee® has introduced a new wye fitting for tapping a lateral connection into most types and sizes of mainline pipe or structures. The Inserta Wye™ (patent-pending) is connected to the pipe without the need to dig underneath with no securing straps required. The new wye fitting meets ASTM 3212 using air pressure and is watertight to meet requirements for storm and sanitary sewer lines. Available in both 4" and 6" inlets, the fitting can be used to connect corrugated, solid wall, profile wall and concrete pipe regardless of manufacturer. It can be installed without disturbing the bedding, unlike conventional saddle wyes which need to be strapped around the main pipe with clamps.
Inserta Tee
Cornelius, OR
Tel: 503-357-2110
Web: www.insertatee.com
More WaterWorld Current Issue Articles
More WaterWorld Archives Issue Articles