WEFTEC Exhibitor Products: Part 9
Sep 1st, 2011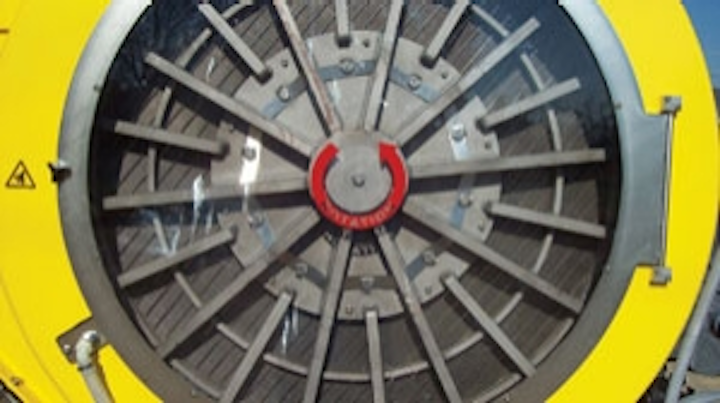 Cured-in-place pipe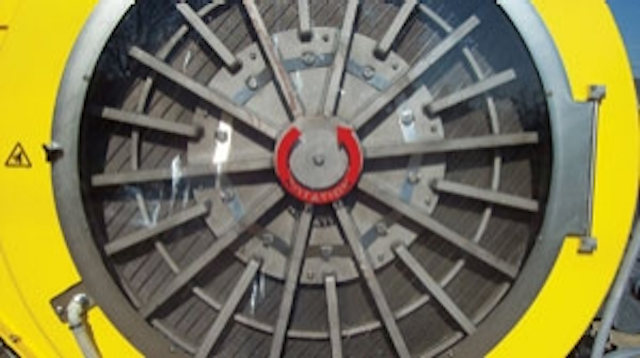 Insituform Technologies invented cured-in-place pipe (CIPP) 40 years ago and continues to advance the infrastructure rehabilitation industry today with its InsituMain® system, a fully structural, pressure rated CIPP solution suitable for pressure pipelines up to 60" in diameter. Engineered to restore existing pressure pipes, the system withstands internal pressure and external load requirements as well as eliminates leakage and corrosion.
Insituform Technologies Inc.
www.insituform.com
---
Disinfection, filtration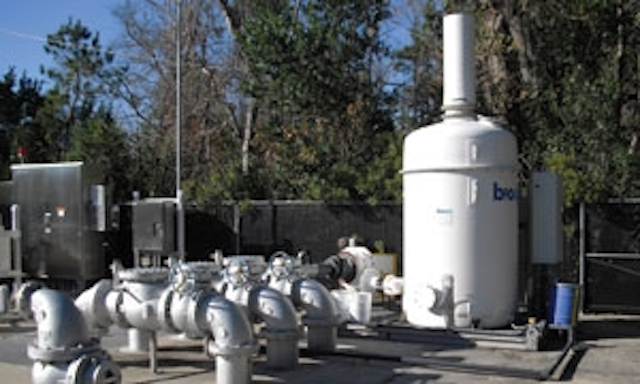 Severn Trent's products and services help protect and preserve the world's water. From filtration and disinfection equipment to contract operations, the company's experts can provide an innovative solution to meet any application. Products on display at WEFTEC will include its ClorTec® on-site sodium hypochlorite generation systems, MicroDynamics® microwave UV disinfection systems and TETRA®.
Severn Trent Services
www.severntrentservices.com
---
Odor control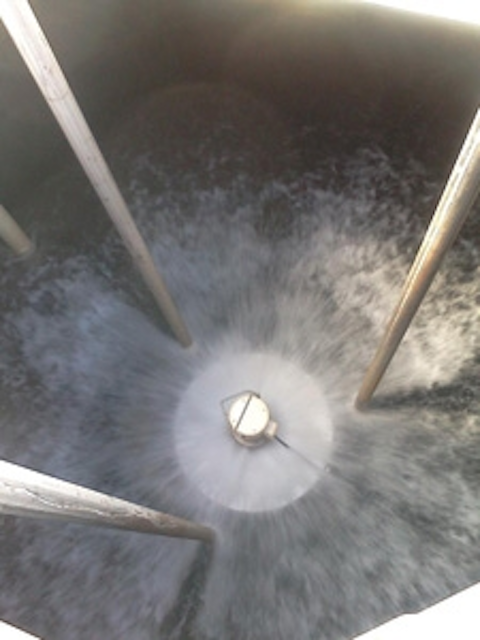 ECO2 SuperOxygenation technology is a preventative treatment for odor control. By dissolving pure oxygen into a wastewater side stream and pumping it back into the system, aerobic conditions are maintained and H2S formation prevented. The system can save money on alternative, sometimes hazardous chemicals, and eliminates the need for covers and scrubbers.
ECO Oxygen Technologies
www.eCO2tech.com
---
Grit removal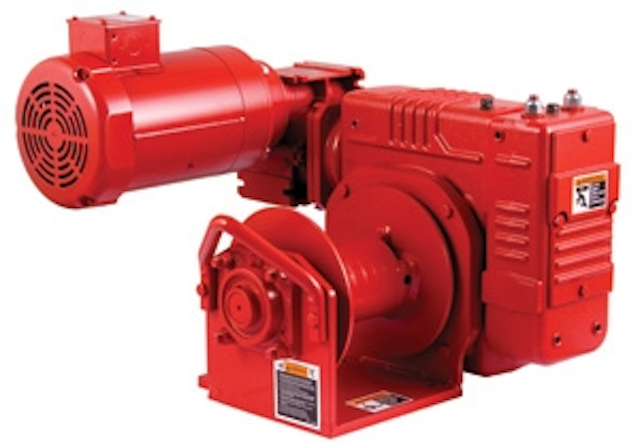 John Meunier will showcase its MectanV induced vortex grit removal technologies. The innovative variable angle grit removal configuration and separator system is the result of over two years of research work and CFD analysis. The patent-pending design effectively removes more fine grit for each grit size analyzed than a conventional grit removal system.
John Meunier
www.johnmeunier.com
---
Baffle system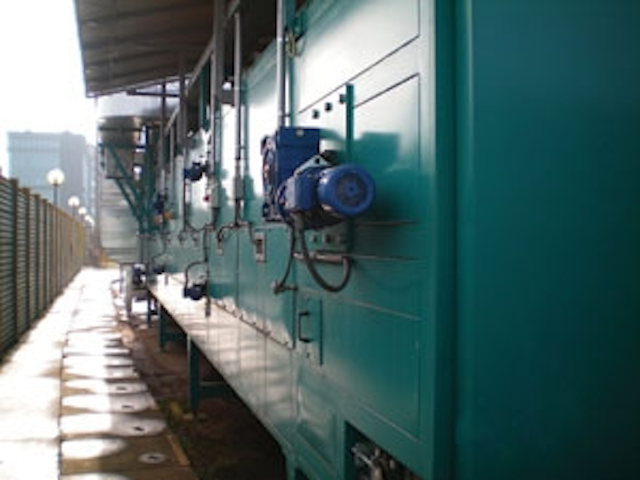 Studies by the USEPA and others show that density currents form in all activated sludge secondary clarifiers, regardless of size and shape, and have a significant, adverse effect on clarifier performance. The new NEFCO® Stamford Density Current Baffle System 2.0 is specifically designed to intercept and dissipate these currents and redirect their flow back into the main clarification volume of the tank increasing hydraulic capacity and producing as much as a 70 percent reduction in total suspended solids.
---
TOC analyzers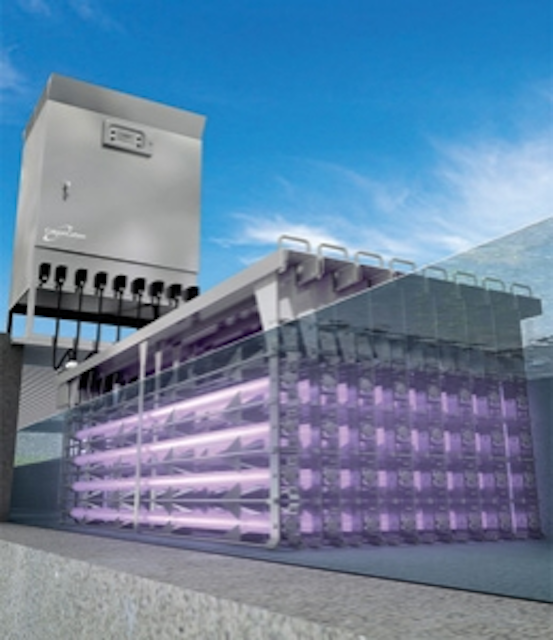 With a wide sample range from 4 μg/L to 30,000 mg/L, Shimadzu's TOC-L is suitable for analyzing ultra-pure to highly contaminated samples of water including wastewater and drinking water. Consisting of four models including PC-controlled and standalone versions, the analyzer uses Shimadzu's 680° C combustion catalytic oxidation method to efficiently analyze all organic compounds.
Shimadzu Scientific Instruments
www.ssi.shimadzu.com
---
Pumping aid
The WEMCO®-Hidrostal® Prerostal® Prerotation system is an uncomplicated method of automatically adjusting pumping volume to varying inflow rates using a constant speed motor/pump. It combines the screw centrifugal impeller characteristics of the WEMCO®-Hidrostal® pump with a specifically configured vortex inducing chamber around the suction pipe of the pump. The chamber uses gravity to impart a fluid spin in the same direction of rotation as the pump impeller, and this spin produces a flow reduction without the necessity of changing pump speed.
Weir Specialty Pumps / WEMCO Pump
www.weirsp.com
---
Valve controllers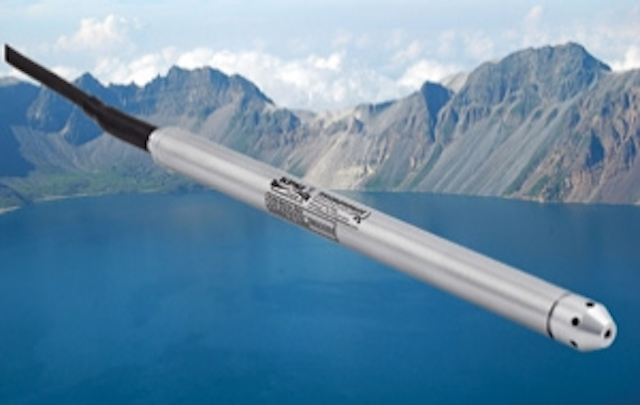 Universal Valve Controllers (UVC) from OCV are the "brains" for the company's Series 22 Electronic Control Valves. The UVC is used in conjunction with the 115-3 or 115-36 diaphragm actuated, automatic control valve to provide a digital solution to fluid control applications.
OCV Control Valves
www.controlvalves.com
---
Rubber check valves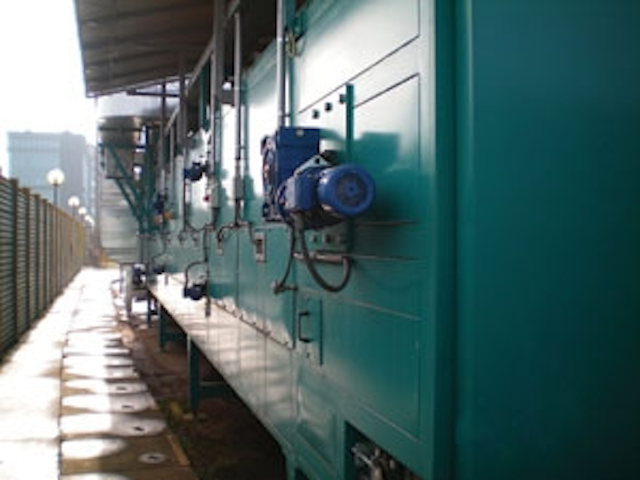 Proco Products is a supplier of expansion joints and other piping related products. The company's newest product is the ProFlex series 700 Rubber Check Valve. The valve is manufactured completely from fungicide- and barnacle-resistant rubber. It is impervious to the daily operational vulnerability affiliated with the water and sewage industry such as rust, freezing, corrosion and seizing often found in the check valve industry.
Proco Products Inc.
www.procoproducts.com
---
Digital sensors
The IQ Sensor Net system from WTW is a digital, modular, multi-parameter system for the entire range of online instrumentation. One system allows measurement of all parameters and enables process oriented solutions. The digital sensors offer plug and play simplicity for species such as DO, turbidity, TSS, NH4+, NO3-, VARiON, pH/ORP, conductivity, COD, BOD and TOC.
WTW
www.wtw.com
---
Level controller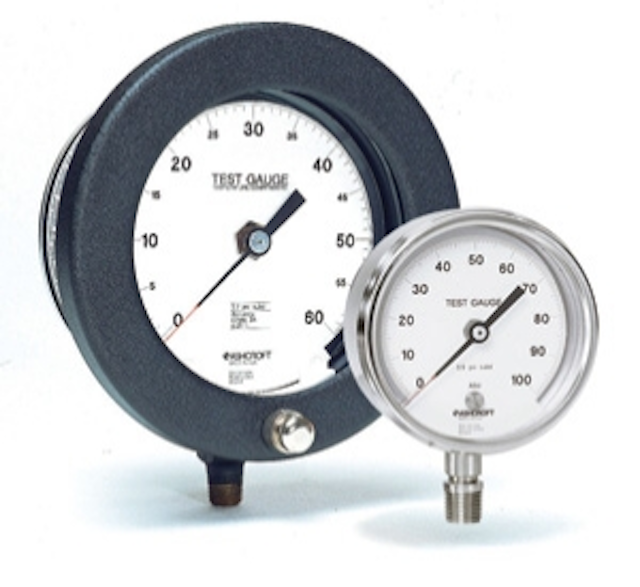 The new Greyline DLT 2.0 can measure both differential level at a barscreen, plus open channel flow through a flume. It works with two non-contacting ultrasonic sensors. One sensor is installed upstream from the barscreen and a second sensor downstream for differential level control.
Greyline Instruments Inc.
www.greyline.com
---
Odor control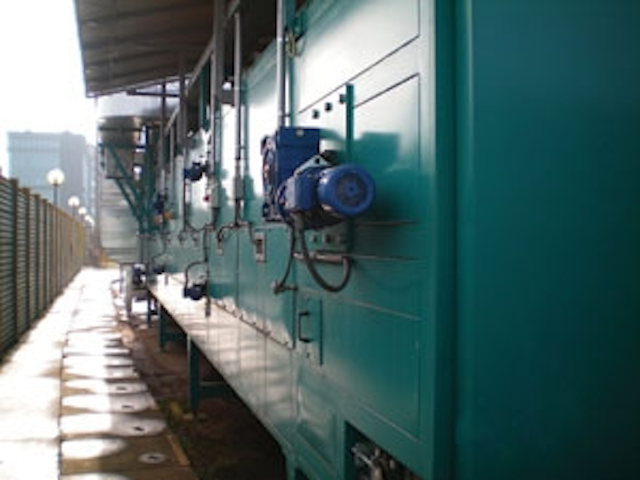 BioAir Solutions has introduced the new EPM2 system, which eliminates H2S and VOCs without using hazardous chemicals. The system can handle airstreams ranging from 300 to 1,000 cfm. The units come pre-installed on a stainless steel skid, making installation and odor treatment possible in less than a day.
BioAir Solutions
www.bioairsolutions.com
---
MBR system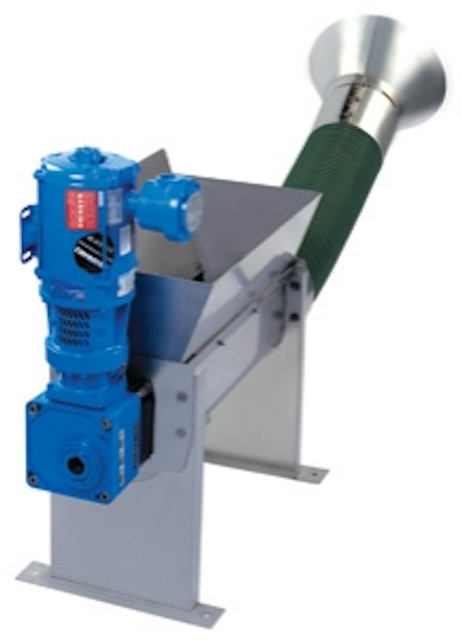 The TORAY "MEMBRAY" submerged flat sheet membrane bioreactor (MBR) module, when used as a component of a MBR system, effectively removes suspended solids from activated sludge. This microfiltration module in a plate-and-frame configuration consists of flat sheet PVDF membranes that are cast on a polyester, non-woven fabric as the base layer.
Toray
www.toray.com
---

Effluent pump
The Goulds Pumps' Filtered Effluent Pumps (EB Blaster) are for use with on-site wastewater treatment, spray irrigation, drip systems, mound systems, and long distance pumping jobs. They are designed for pumping filtered effluent from processed septic systems only. The pump can be rebuilt in the field to like new condition with common tools and readily available spare parts.
ITT Goulds Pumps
www.completewatersystems.com
---
Biofiltration system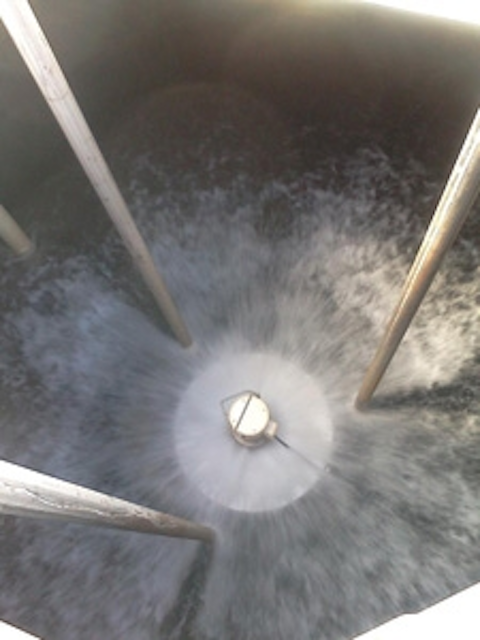 Anua offers the Compact Mónashell biofiltration system for hydrogen sulfide control in municipal pumping stations and manholes. The system is an alternative to chemical scrubbing or carbon absorption. It is built specifically for municipal wastewater pumping stations and wastewater manholes treating airflows up to 150 cfm.
Anua
www.anua-us.com
---
Backpressure valve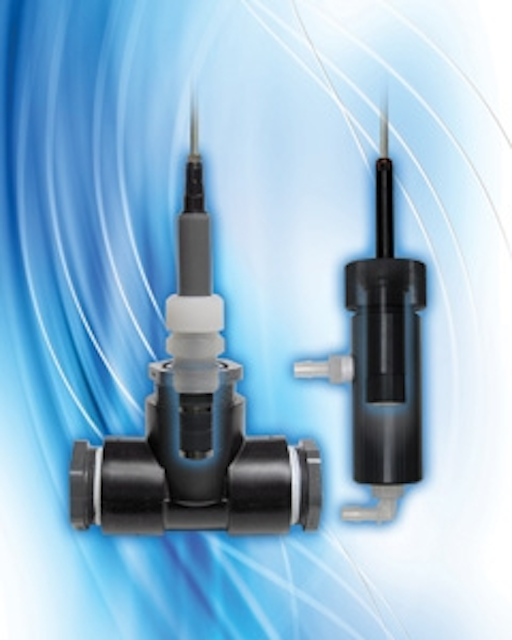 Plast-O-Matic Valves has introduced a new automatic valve that performs multiple functions in a piping system including pressure relief, backpressure control, pump bypass, and anti-siphon protection. The new, ½" size, lug-mounted Series RVDT uses an adjustable non-wetted spring to control backpressure in a piping system. The set-point is adjustable, and once the set pressure is reached, the valve begins to open. It will allow the rated full flow at approximately 40% over the set pressure. This operation enables the valve to provide a controlled obstruction in a piping system as needed.
Plast-O-Matic Valves Inc.
www.plastomatic.com
---
Process control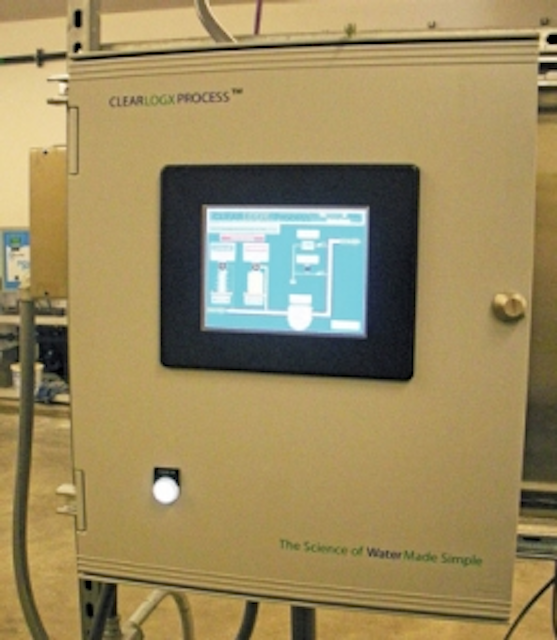 The Burkert mxControl Type 8620 unit is designed to automate the control of process variables within a water treatment system. It can reduce controller and instrument costs by as much as half by integrating all control, monitoring and display features as well as data and event logging functions into one compact unit. It incorporates multi-parameter panel mounted transmitters into single platform multi-parameter controllers. The controller is able to be configured to display, transmit and record flow, pressure, pH/ORP, conductivity, turbidity, O2, O3, Cl2, level and temperature through standard 4-20mA inputs.
Burkert
www.burkert-usa.com
---
Sludge pump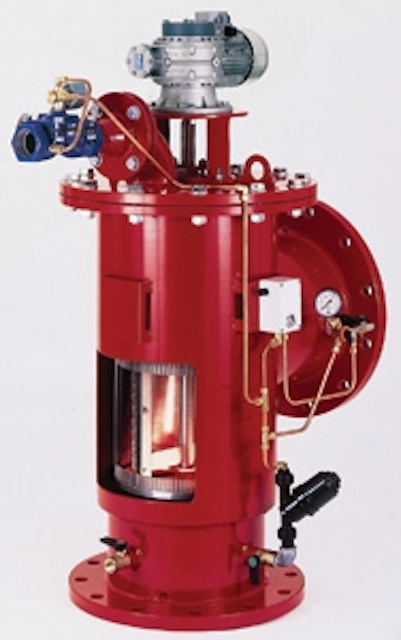 Penn Valley's Double Disc™ pump, a past WEFTEC Innovative Technology Award Winner, incorporates a patented Maintain-in-Place hinged housing design that allows complete servicing without disturbing the piping. With flow rates ranging from 1-1,400 gpm, the pump is routinely used for sludge handling applications. The pump is self-priming and able to operate in high suction lift conditions.
Penn Valley Pump Co.
www.pennvalleypump.com
More WaterWorld Current Issue Articles
More WaterWorld Archives Issue Articles