Products & Services: PUMPS
May 1st, 2011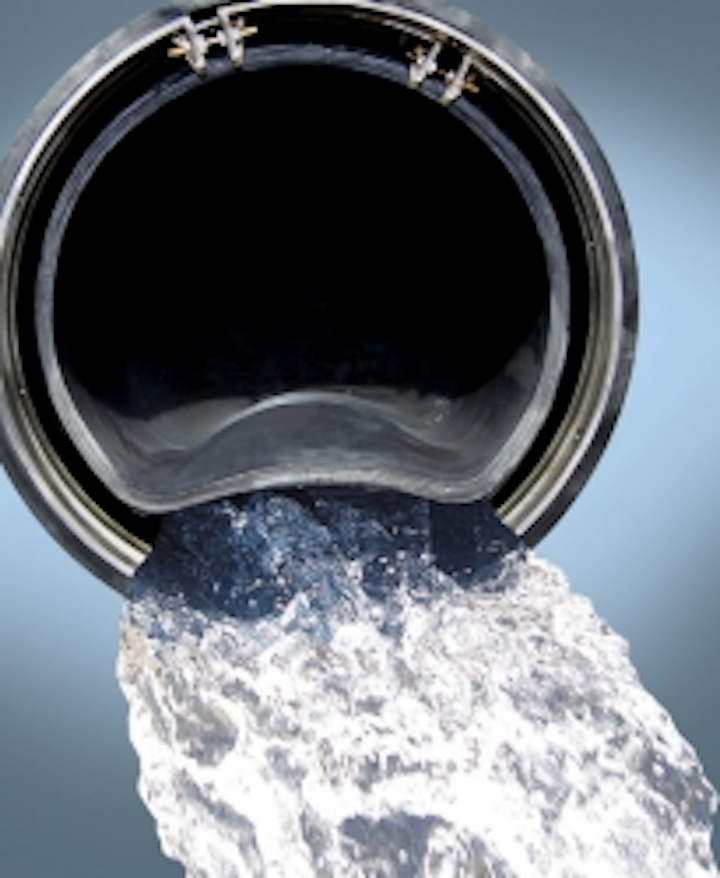 Metering pumps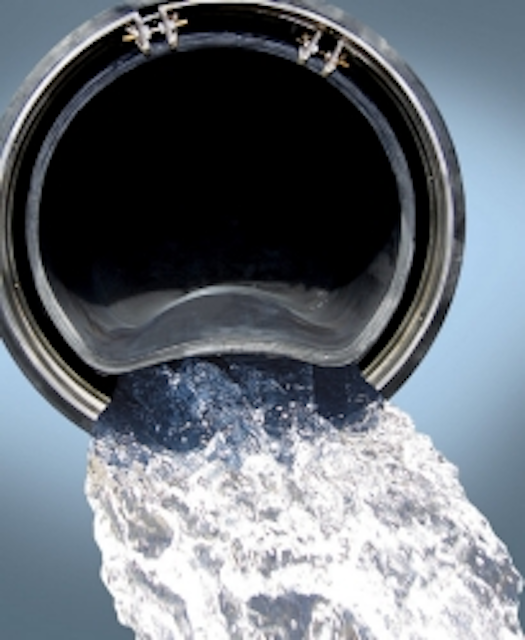 Neptune™ Chemical Pump's Series 500 pumps feature Eze-Clean™ valve cartridges that can be removed for cleaning without disturbing the piping to the pump and a Variable Oil By-pass™ stroke adjustment that allows for better valve performance than traditional variable-linkage designs. This allows the valve checks to have extra time to seat even in heavy liquids since they are idle during the by-pass portion of the suction and discharge strokes. The pumps are manually adjustable from 10% to 100% of capacity via micrometer dial or flow may be controlled automatically by electric stroke positioners and motor speed control. The pumps have capabilities to 80 gph simplex and 160 gph duplex at pressures up to 3,000 psi.
Neptune™ Chemical Pump Co.
Lansdale, PA
Web: www.neptune1.com
Circle No. 238 on Reader Service Card
---
Screen filters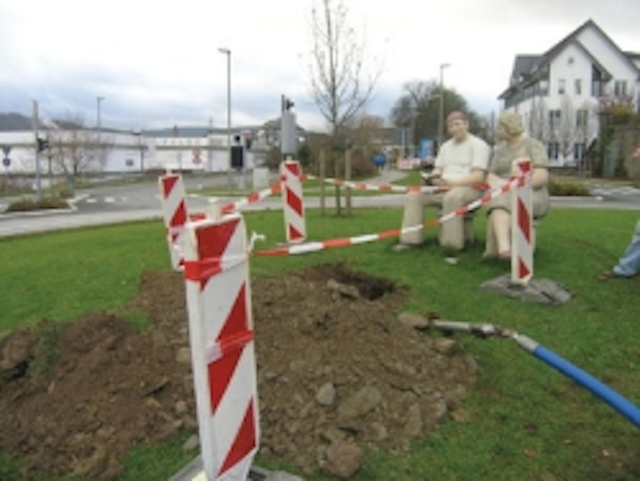 Orival Water Filters come in a variety of sizes and micron ratings to meet nearly all pump station capacities and uses. Automatic screen filters are available from ¾" to 24" and 5 to 3000 microns. The filters provide a compact means of removing sand, grit and rust scale from well water, right at the well sight. In like manner, they can be used at a pump station just downstream of the pumps when pulling surface water from a lake, stream, reservoir or canal to remove algae, pollen, seeds, insects and other water-borne debris.
Orival Inc.
Englewood, NJ
Tel: 201-568-3311
Web: www.orival.com
Circle No. 239 on Reader Service Card
---
Booster stations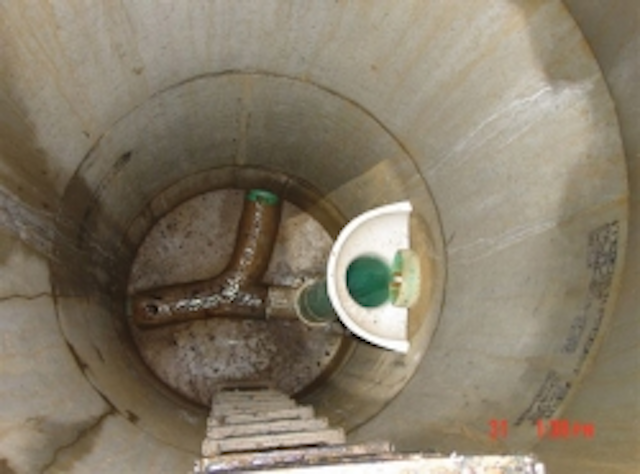 The Monitor Booster Station from Baker Manufacturing is an economical solution for increasing water line pressure or filling water storage tanks. The Monitor In-Line Pitless Booster houses a submersible pump and motor below ground in the low pressure suction tank reservoir. The unique design eliminates the need for a pump house and removes the hazard of confined space entry. With the submersible electric motor located below grade, unwelcoming motor noise has been eliminated. The station is custom designed for each application.
Baker Manufacturing Co.
Evansville, WI
Tel: 800-871-9250
Web: www.bakermfg.com
Circle No. 240 on Reader Service Card
---
Centrifugal pumps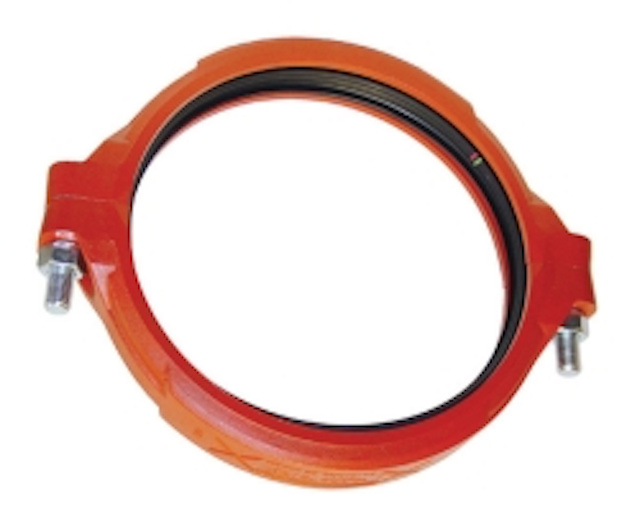 The E,F&G Series centrifugal pumps from Griswold® Pump Company are available with an enlarged pump suction and discharge nozzles that cuts down on friction losses and results in less fittings. The series offers capacities up to 3,000 gpm, heads to 310 feet, and a broad range of sizes and configuration options. The pumps are equipped with either close-coupled NEMA electric motors or are frame-mounted with coupling to electric motors, engines, steam turbines or belt drives.
Griswold Pump Co.
Grand Terrace, CA
Tel: 800-843-9222
Circle No. 243 on Reader Service Card
---
Metering pump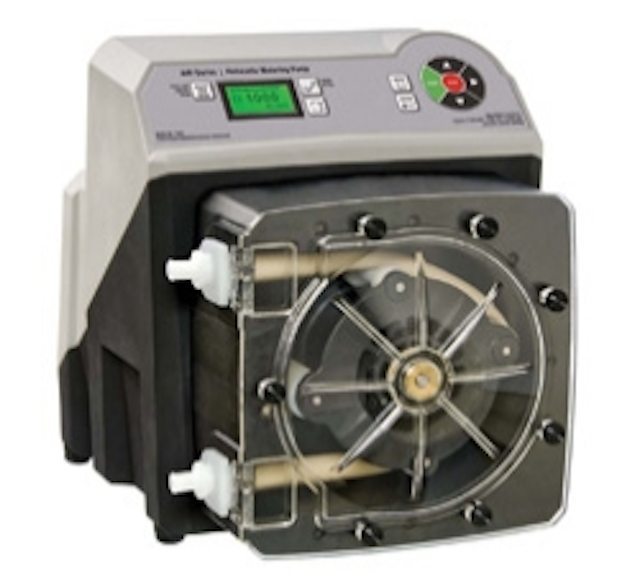 Blue-White's New Flex-Pro® A4 High Volume Peristaltic Metering Pump does not have valves that can clog. Outputs range up to 171 gph, with a 2500:1 turndown ratio and continuous feed. Output pressure ratings range up to 125 psi. The system features automated PPM dosing; operator friendly digital touch pad with menu driven software; brushless variable speed motor; and a patented tube failure detection system. The pumps meet 3A sanitary standards. Pump tubes in Norprene or Tygothane meet FDA requirement for food.
Blue-White Industries
Huntington Beach, CA
Tel: 714-893-8529
Web: www.bluwhite.com
Circle No. 248 on Reader Service Card
---
Vacuum pump
Thompson Pump has introduced a new oil-less vacuum pump series which offers dry-running operation and eliminates the need for lubricating oil and all related oil accessories. Available as diesel or electric-driven, the 4" to 18" automatic priming, centrifugal pumps provide flows to 11,000 gpm, heads to 200 feet and up to 4" solids-handling capabilities. The pumps offer extremely high air-handling capabilities and fast priming. They can be used in a variety of applications from sewage bypass pumping to wellpoint dewatering. The pumps are available with Auto start/stop controls and Silent Knight® sound attenuation.
Thompson Pump
Port Orange, FL
Tel: 800-767-7310
Web: www.thompsonpump.com
Circle No. 252 on Reader Service Card
---
Solids handling pumps
The Fairbanks Morse non-clog pump is designed to handle raw sewage, sludge and slurries. The design versatility allows the pump to fit in numerous piping configurations. These pumps feature the original non-clog radial impeller design with well-rounded leading vanes tapered toward the trailing edge to guide trash flow away from the vanes and into the circular flow channels of the impeller and casing. Even using the largest diameter impeller, the rated solid sphere diameter size is able to pass between the impeller and the cutwater, allowing fibrous, long stringy materials to pass freely without sharp edges to hang them up.
Fairbanks Morse Pump
Kansas City, KS
Tel: 913-371-5000
Web: www.fmpump.com
Circle No. 249 on Reader Service Card
---
Non-clog pumps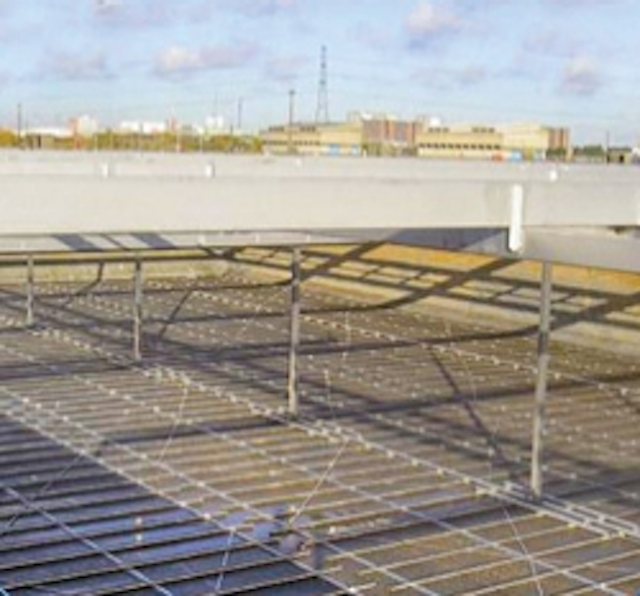 Weir Specialty Pumps has released its new WEMCO Non-Clog pumps. The pumps feature an improved, modern design. They are available with an assisted priming system called the WEMCO Prime Assist (WPA). The company also introduced a WEMCO Non-Clog Diesel-Engine Driven trailer unit. The Weir-built package includes an adjustable lifting bale, fuel tank sized for minimum 24 hr. operation, heavy-duty diamond plate "stand on" fenders, Torflex® axle, electric trailer brakes, larger tires, and three removable leveling jacks. These products are used is a variety of municipal applications including sewage lift stations, RAS, WAS, sewage bypass, dewatering, digesters, and water booster.
Weir Specialty Pumps
Salt Lake City, UT
Tel: 801-530-7814
Web: www.weirpowerindustrial.com
Circle No. 255 on Reader Service Card
---
Submersible pumps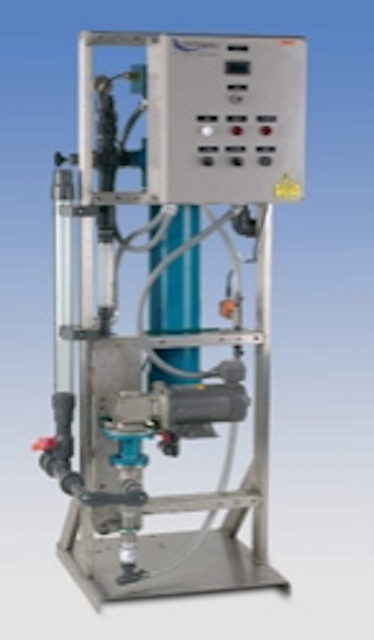 Zoeller Engineered Products offers a selection of 1-15 hp submersible solids handling pumps with vortex impellers. Vortex Pumps, recognized for their solids handling capabilities, are being successfully applied in the most challenging wastewater pumping applications. The company offers these pumps in either 2.5" or 3" solids handling capacity. Discharge sizes are 3", 4" and 6" with standard or explosion proof motors.
Zoeller Engineered Products
Tel: 800-928-7867
Web: www.zoellerengprod.com
Circle no. 253 on Reader Service Card
---
Pump stations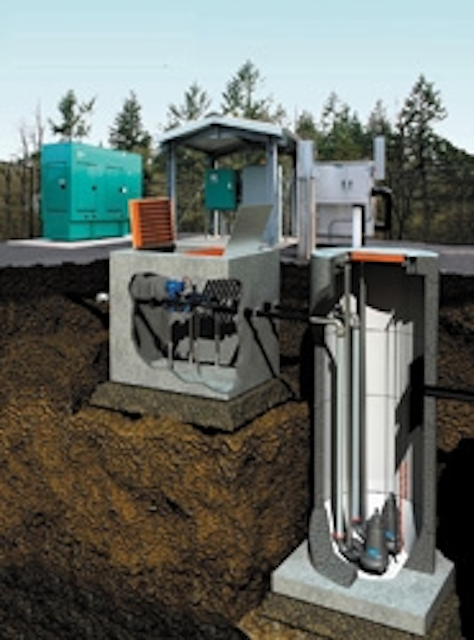 Romtec Utilities designs, supplies and installs complete pumping systems for wastewater, stormwater, industrial water, clean water, water reuse and water treatment. The company offers several types of pumping systems, including short-set vertical turbine pumps, submersible pumps, and wet-dry designs. The company's website offers specifications, pump station drawings, sample site plans and photographs. The site also offers the ability to request a quote using an online form. Customers include civil engineers, public works departments, water/wastewater districts, industrial companies, developers, contractors and design-build firms.
Romtec Utilities
Tel: 541-496-9678
Web: www.romtecutilities.com
Circle No. 254 on Reader Service Card
---
Lift stations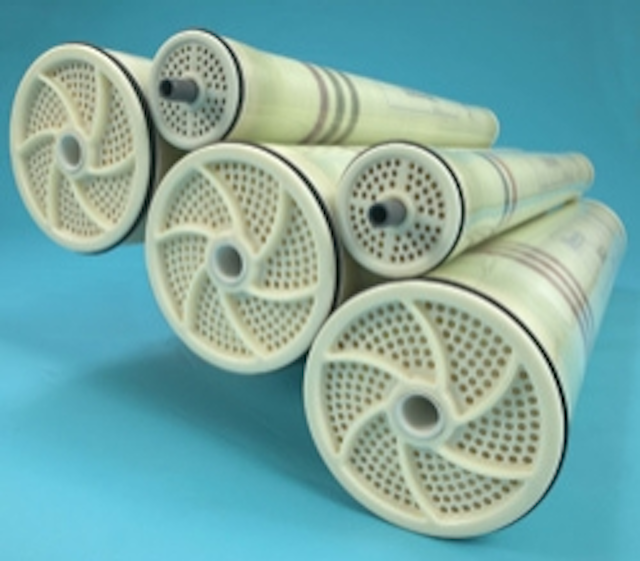 The ReliaSource® 6x6T above-ground lift station is the newest addition to the Gorman-Rupp line of fully customizable, compact and pre-engineered packaged stations. This unit comes standard with all the existing features of the 6x6, but with an additional 3' of height that allows for more options. The new configuration accommodates more sophisticated controls like Reduced Voltage Solid State (RVSS) Starters and Variable Frequency Drives (VFDs). The added space also allows for easier access to routine maintenance items, such as check valves, plug valves, gauges and air release valves.
Gorman-Rupp, Mansfield Division
Mansfield, OH
Tel: 419-755-1011
Web: www.grpumps.com
Circle No. 247 on Reader Service Card
---
Screw pump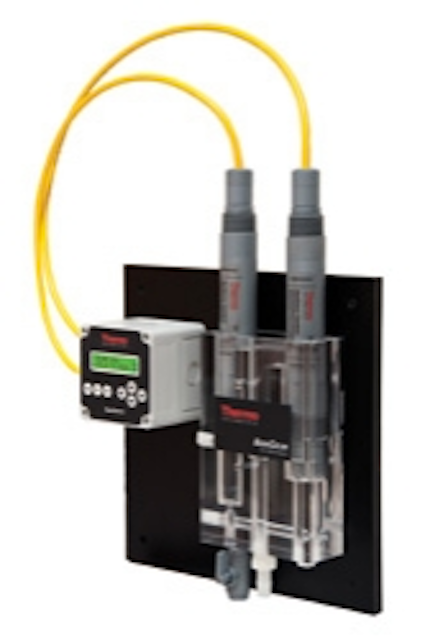 Schreiber's Tube Mounted Screw Pump, is an Archimedean screw pump that is self-contained and particularly well-suited for RAS applications. The screw turns inside a stationary support tube, allowing it to transport RAS at low rpms -- eliminating floc sheering. The pumps are factory assembled, reducing installation costs. They can be set at a fixed angle, or the lower end can be hoist-supported, allowing the pump angle to be varied. The variable pumping capacity can be modulated, even at constant speed, by adjusting the pump angle.
Schreiber LLC
Trussville, AL
Web: www.schreiberwater.com
Circle No. 241 on Reader Service Card
---
Air operated pumps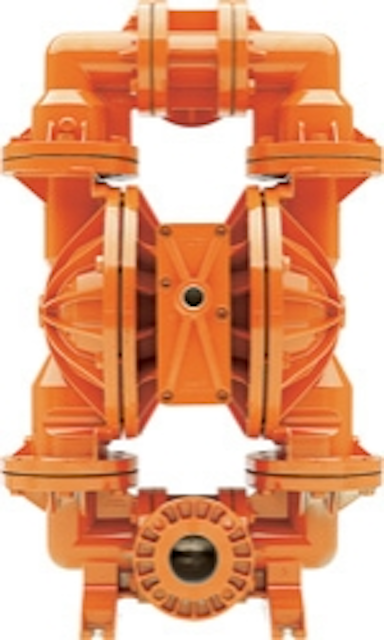 Wilden's Advanced™ Series Metal Air-Operated Double-Diaphragm (AODD) Pumps are available with a specialized air-distribution system including the Pro-Flo X™ Air Distribution System, which features a state-of-the-art Efficiency Management System (EMS™) that optimizes the distribution system for specific operation parameters, regardless of the application demands or pump size. The pumps are offered in die-cast aluminum, stainless steel and alloy C materials of construction, with a variety of elastomer options, including PTFE, that enable them to meet abrasion, temperature and chemical-compatibility concerns. They are available in five sizes, 1/4" to 3".
Wilden Pump & Engineering
Grand Terrace, CA
Tel: 909-422-1730
Circle No. 251 on Reader Service Card
---
Flotation pump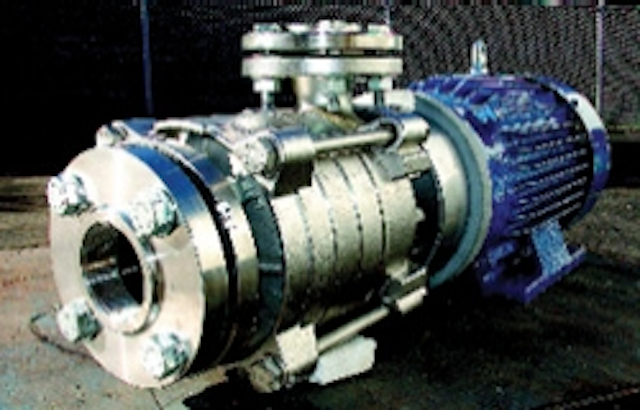 Shanley Pump is offering the EDUR special flotation pump in a much larger size. Now available for 500 gpm flotation applications, the pump will provide 12 percent entrained gas and produce 30 micron bubbles. It eliminates the requirement for compressors, which reduces power consumption by 40 percent. The EDUR Centrifugal DAF Pumps are available in cast iron, 316 stainless steel, and 329 SS (duplex) construction. They are designed for dissolved air flotation applications or systems requiring gas charging of liquids and provide an efficient air saturation system for waste activated sludge thickening.
Shanley Pump & Equipment Inc.
Arlington Heights, IL
Tel: 847-439-9200
www.shanleypump.com
Circle No. 250 on Reader Service Card
---
Pump station control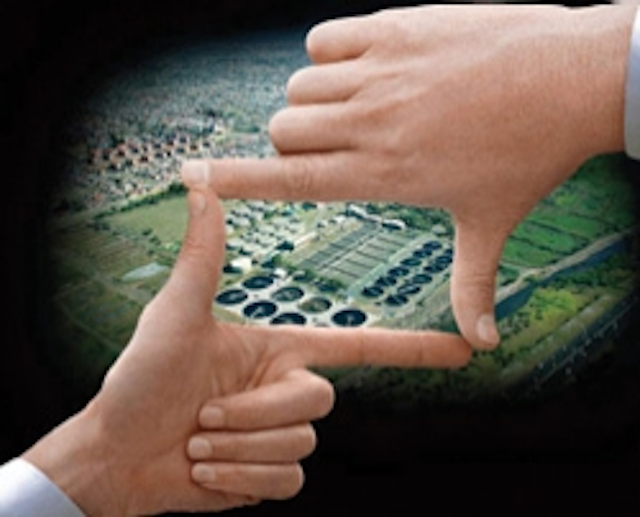 The new Flygt Station Control Panel "SCP" provides unique control flexibility that allows for dramatic operational change without rewiring. At the heart of the system is the Flygt APP 721 all-in-one station controller. Its pre-configured wastewater transport control algorithms allow collection system optimization. An integrated web server has been added allowing for management remotely or via a local area network. In addition, the controller can be accessed through Flygt AquaView SCADA software or integrated into existing centralized systems.
ITT Corp., Flygt Products
Shelton, CT
Tel: 203-712-8999
www.flygtus.com
Circle No. 242 on Reader Service Card
---
Centrifugal pumps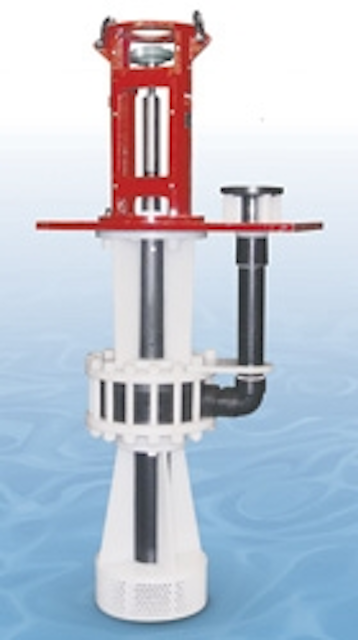 New Sump-Gard® model SGK-2700 thermoplastic centrifugal pumps from Vanton handle flows to 1200 gpm at heads to 200 ft. All wetted components are molded of solid, chemically inert polypropylene, PVDF or CPVC to eliminate chemical attack associated with pumping of municipal water and waste streams, while minimizing abrasion. The alloy shaft, which is isolated from fluid contact by a thick-sectioned thermoplastic sleeve, transfers torque from a 125 hp motor and can employ a balanced 14" diameter impeller.
Vanton Pump & Equipment Corp.
Tel: 908-688-4216
Web: www.vanton.com
Circle No. 244 on Reader Service Card
---
Metering pump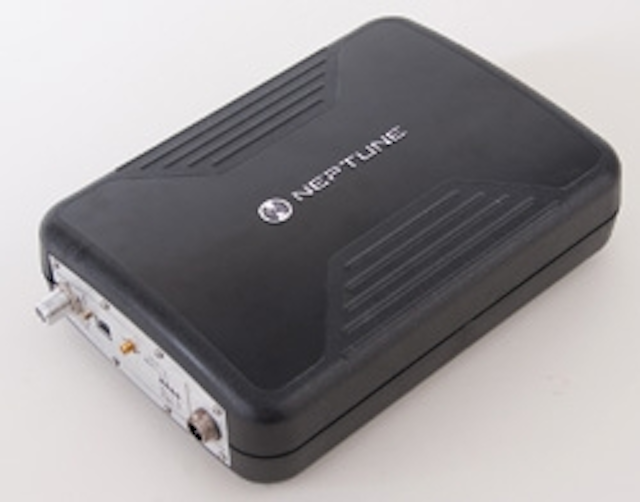 The Moyno® Metering Pump offers enhanced pumping elements and integral VFD/Motor Controls. These features help expand performance when metering low-flow liquids in a wide range of processing applications including dosing, sampling and metering. The progressing cavity design results in a smooth flow free from pulsations and variations in velocity and volume to prevent material waste or mixture imbalance. Capacities range from 0.1 to 400 gph, with pressures to 300 psi. The pumps are available in bare-shaft and close-coupled configurations.
Moyno Inc.
Springfield, OH
Tel: 855-486-6696
Web: www.moyno.com
Circle No. 245 on Reader Service Card
---
High lift pump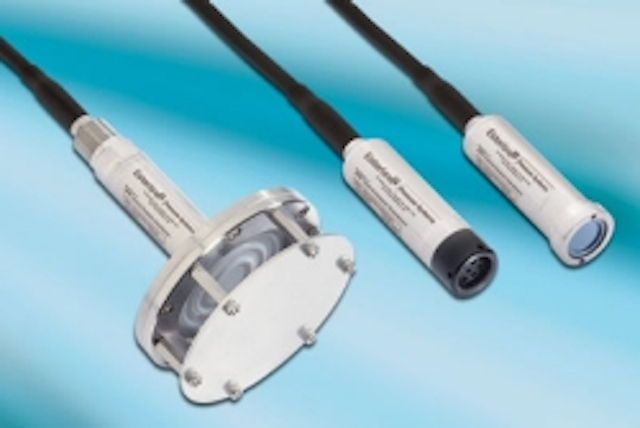 Godwin Pumps' new high lift HL260M Dri-Prime pump is capable of flow rates to 4,760 gpm and heads to 500 ft. The 10"x 8" single-stage, automatic self-priming centrifugal pump can handle solids to 2" in diameter. The pump is offered with several engine options, including the standard 600 hp Caterpillar C-18 Tier 3 diesel engine with a standard Godwin PrimeGuard™ Controller for remote monitoring and programmable operations. Built with a cast iron pump volute, cast chromium steel impeller and nickel chrome cast iron wearplates, the pump is engineered for service in a variety of pumping applications including temporary lift station bypass pumping on high head force mains and high pressure potable water boosting.
Godwin Pumps
Bridgeport, NJ
Tel: 856-467-3636
Web: www.godwinpumps.com
Circle No. 246 on Reader Service Card
---
More WaterWorld Current Issue Articles
More WaterWorld Archives Issue Articles