Product Showcase
Mar 1st, 2011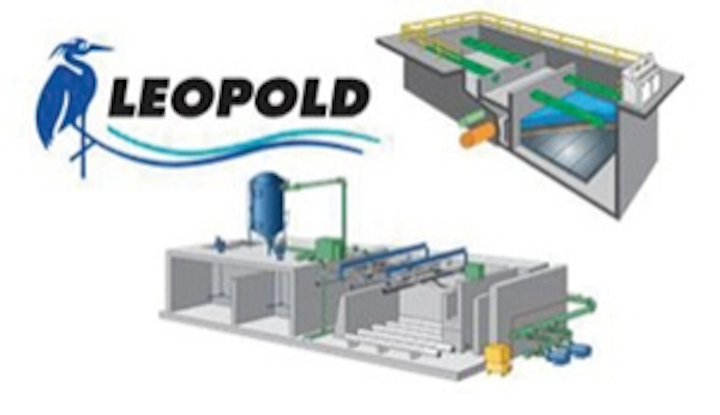 Wireless site survey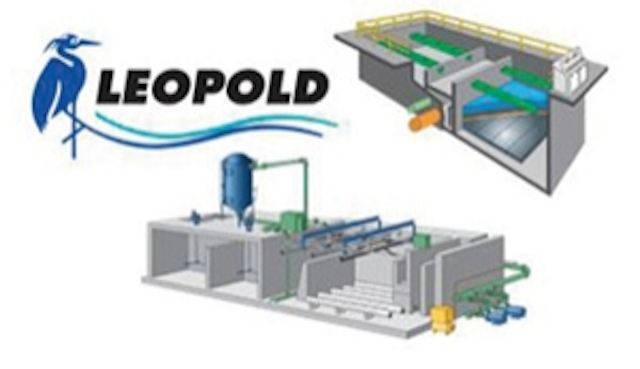 Rotork has created a site-survey team that can determine the feasibility of establishing a wireless valve-actuator network for either new or retrofit installations at any water and wastewater treatment plant in the US. The team includes specially trained technicians who will travel to the customer's site. Once there, it will conduct a series of on-site tests to determine whether or not a wireless valve actuator network, based on the Rotork Pakscan P3 modular control system, will work effectively for the specific application and environment. Operating on the 2.4GHz frequency, the wireless capability has a line-of-site operating range of approximately 225 feet indoors and 3,000 feet outdoors.
Rotork Controls Inc.
Rochester, NY Tel: 585-247-2304 Web: www.rotork.com
Circle No. 203 on Reader Service Card
---
Shaft Alignment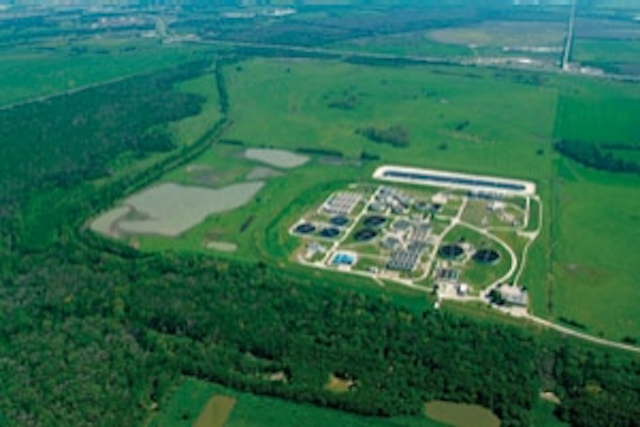 VibrAlign has launched a new wireless shaft alignment tool, the Fixturlaser GO Pro, with an adaptive and time saving user interface. The new system comes with the Verti-Zontal Compound Move function that simplifies adjustment. If the shaft alignment is out of tolerance, the tool first suggests how to correct the alignment vertically, i.e. the screen shows the shims by size required to add or remove in order to achieve a precision shaft alignment. The user then proceeds to the horizontal adjustment, where live values are displayed during the entire adjustment.
VibrAlign
Tel: 804-379-2250
Web: www.vibralign.com
Circle No. 204 on Reader Service Card
---
Pump priming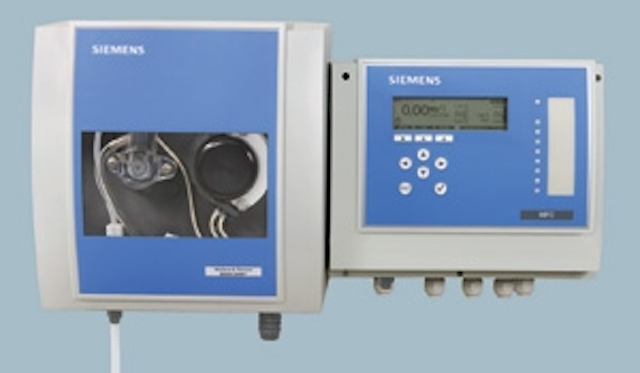 Thompson Pump recently launched a new priming system with OVT (oil-less vacuum technology). The priming system offers multiple improvements to the traditional vacuum priming system. While both allow for a basic pump to prime automatically, the OVT does this more efficiently with lower maintenance and higher air handling for faster priming. In addition, the system's non-contacting rotors eliminate internal wear which increases longevity.
Thompson Pump
Port Orange, FL
Tel: 386-944-4145
Web: www.thompsonpump.com
Circle No. 205 on Reader Service Card
---
Wireless monitoring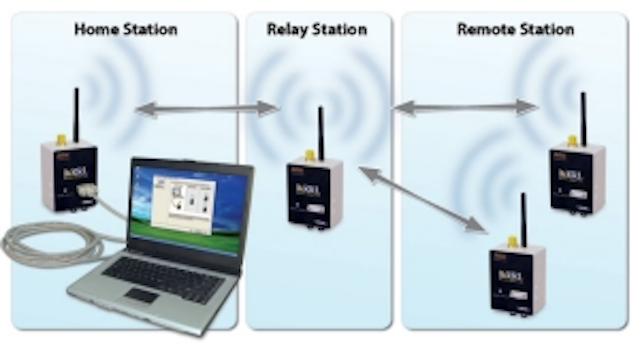 The Solinst RRL Gold Remote Radio Link creates a wireless water data collection solution. Using the flexibility of radio communication, water professionals can effectively manage resources without leaving the office. Continuous water level, temperature, conductivity, barometric, and rainfall data is sent from Leveloggers in the field to a computer (20 miles line-of-sight). Levelogger parameters and data recording regimes can also be updated remotely.
Solinst Canada Ltd.
Georgetown, ON Canada
Tel: 905-873-2255
Web: www.solinst.com
Circle No. 206 on Reader Service Card
---
Closed vessel UV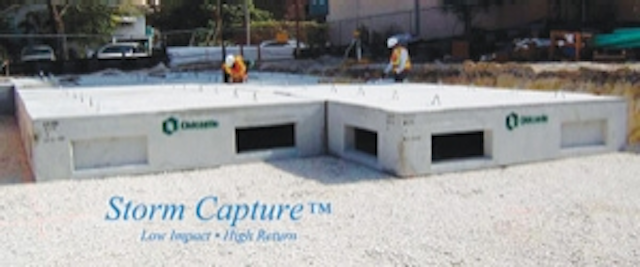 As more municipalities adopt wastewater reuse policies and practices, treatment plants are required to treat effluent to a higher quality. The TrojanUVFit™ is an energy-efficient, closed-vessel UV reactor designed to disinfect filtered effluent without breaking head in the treatment process. This compact reactor is available in multiple configurations to treat a wide range of flow rates and provides cost-effective, chemical-free treatment.
Trojan Technologies
Tel: 888-220-6118
Web: www.trojanuv.com
Circle No. 207 on Reader Service Card
---
Head-pressure valve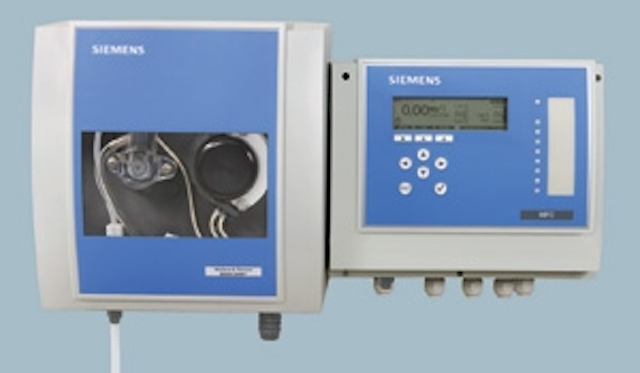 The Water Gate™ from Agri Drain is a float activated, head-pressure valve. It maintains a one foot increase in water elevation between the downstream side of the valve and the upstream side of the valve. It operates in either Open (Drainage Mode) or Closed (Head Pressure Mode). The Closed Mode is activated by backing water up into the valve. This is accomplished by installing a Water Level Control Structure (WLCS) at the lowest point of the drainage system that you wish to manipulate or control. Locate the first Water Gate one foot in elevation upstream from WLCS. Water Gates can be used in series, locating additional units at one foot elevation intervals.
Agri Drain Corp.
Tel: 800-232-4742
Web: www.agridrain.com
Circle No. 208 on Reader Service Card
---
Electrical Safety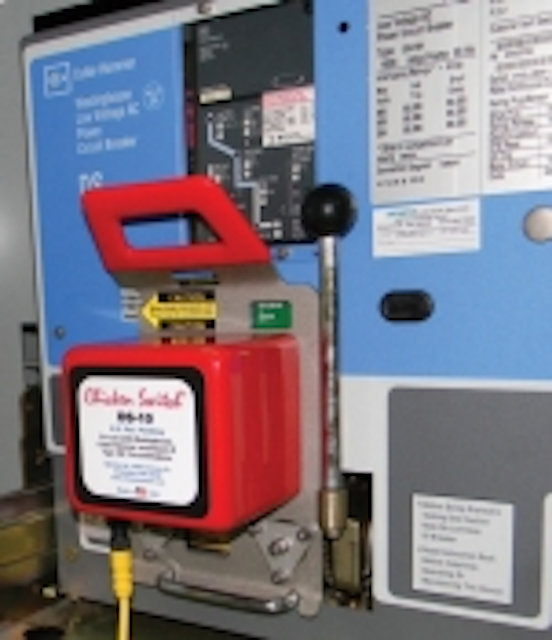 With a simple motion, the DS-10 "Chicken Switch" circuit breaker operator quickly attaches to most 'DS-style' circuit breakers manufactured by Westinghouse, Cutler-Hammer and Square D. The device is held in place by strong magnets, so no modification to the breaker is required. A standard 30' control cable, or optional 50' cable, allows the human operator to be positioned at a safe distance while opening or closing the breaker. The DS-10 is powered by regular AA batteries and stores in a rugged injection molded carrying case. It works with "DS-style" circuit breakers between 800 amps and 4000 amps.
MarTek Ltd.
Charleston, WV
Tel: 304-965-9220
Web: www.chickenswitch.com
Circle No. 226 on Reader Service Card
---
Aeration diffusers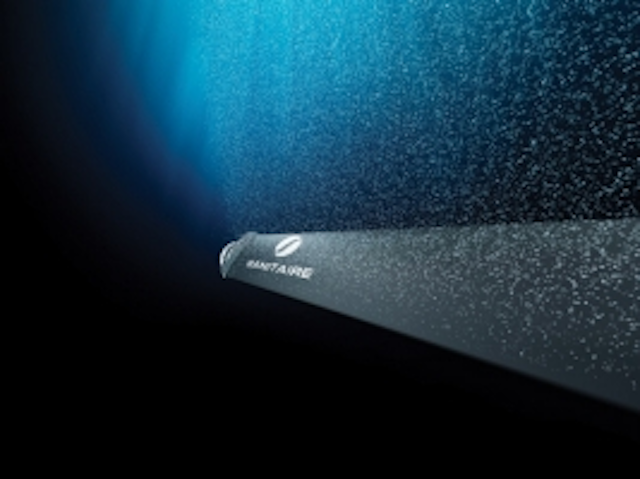 Aeration accounts for 35-65% of the total energy consumption of a typical wastewater treatment facility. Sanitaire's Gold Series diffusers are a high density low flux (HDLF) aeration product. Typical energy savings over a conventional fine bubble disc or tube system is 20% or more. Maximizing diffuser density allows a diffuser to operate in the most efficient part of its oxygen transfer curve. This coupled with high strength polyurethane membrane, micro punched for the optimal air distribution, maximizes aeration efficiency. The modular Gold Series diffusers are built around the same piping components as the company's disc systems.
ITT Sanitaire
Web: www.sanitaire.com
Circle No. 210 on Reader Service Card
---
Wireless sensor transmitter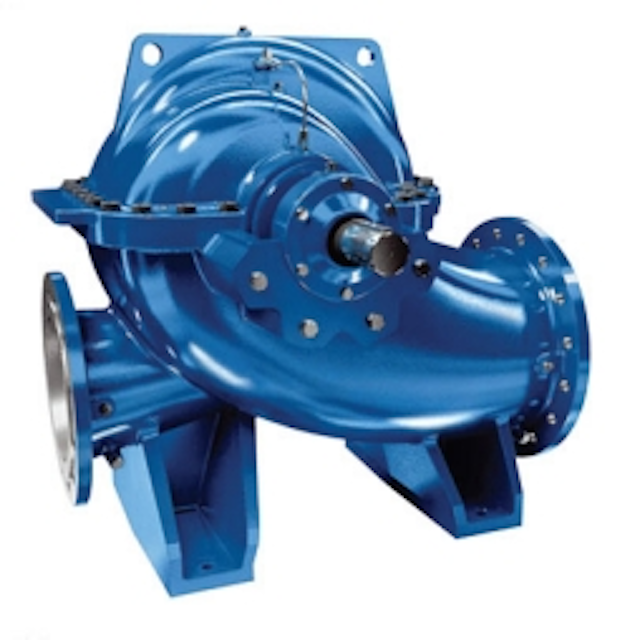 The WiSI (Wireless Sensor Interface) from Rugid Computer combines license-free 2.4 GHz radio, solar panel, supercapacitor energy storage and sensor interface in a waterproof IP-67 package. The sealed unit mounts on top of a 2" pipe with sensor connections inside the pipe. Range is two miles and the transmitter uses AES128 encryption at 250 Kbps with internal networking software. I/O is 4 AI, 4 DI, 4 DO, and Modbus RS232 port. AI's have 12 bit resolution compatible with most sensors (0-5V, ±1.8V, 4-20 mA, RTD, more). Sensor power is 5V and 18V up to 25 mA.
Rugid Computer, Inc.
Olympia, WA
Tel: 360-866-4492
Web: www.rugidcomputer.com
Circle No. 211 on Reader Service Card
More WaterWorld Current Issue Articles
More WaterWorld Archives Issue Articles