Product Showcase
Aug 1st, 2011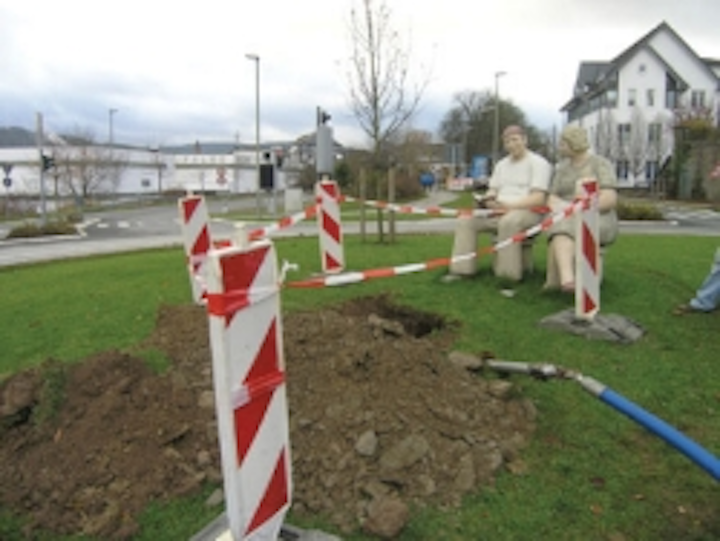 Aeration system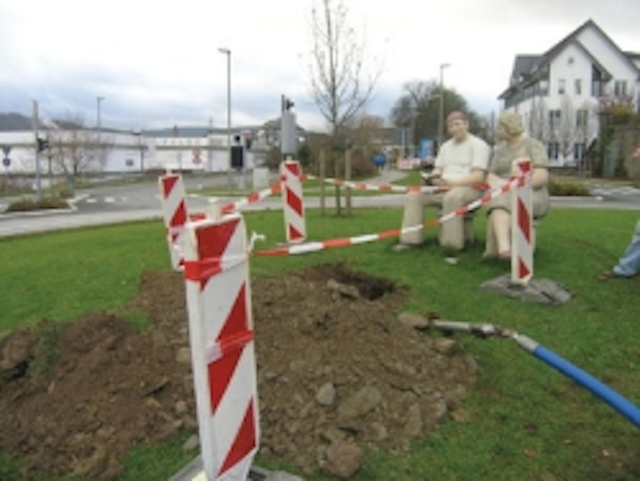 A powerful new aerator, designed to provide maximum aeration while using only a fraction of the energy required by other models, has been introduced by Airmaster Aerator. The patented Turbo X-Treme is a high-efficiency, floating/surface aerator that is powered by an energy-saving 25 hp motor. It incorporates a "turbo" blower to achieve high-capacity water movement with maximum aeration and mixing incorporated in a discharge manifold. Due to its efficient design and operation, the new system has replaced aerators requiring up to three times the horsepower, resulting in substantial energy savings. In operation, it raises the dissolved oxygen level in the water (in ponds, lagoons, etc..) while providing high-capacity water movement.
Airmaster Aerator Inc.
DeRidder, LA
Tel: 888-813-3680
Web: www.airmasteraerator.com
Activated carbon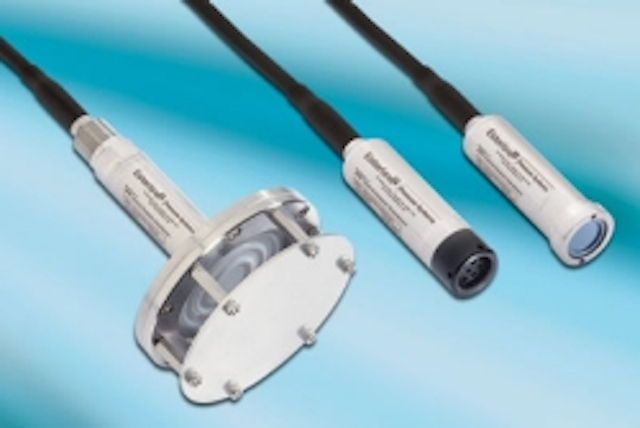 Siemens Water Technologies now offers the AquaCarb CX Series of coconut shell-based activated carbons, an addition to the company's Westates carbon product line for the North American market. The product can be considered as a new alternative to coal-based activated carbon for surface water treatment, where taste and odor removal, disinfection byproduct (DBP) or DBP precursor removal, and TOC removal are required. The product also serves as a premium performance choice for groundwater applications.
Siemens Water Technologies
Web: www.siemens.com/water
Ball valves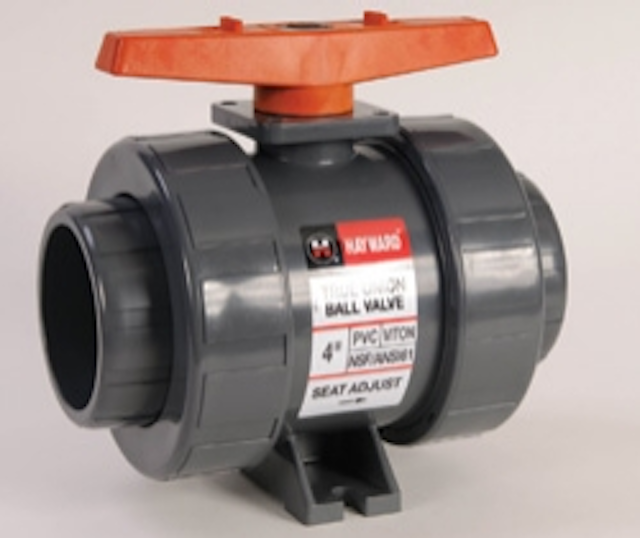 Hayward Flow Control has launched a new design large diameter TB Series True Union Ball Valve with actuation ready features. The new design incorporates an actuation mounting pad per ISO5211 and an integral panel mount foot pad. Sizes range from 2 1/2" (DN63) to 6" (DN150). Available materials include PVC and CPVC. The valves feature a full port design and are available with FPM or EPDM seals and reversible PTFE seats. The valves have a heavy wall thermoplastic construction that stands up to the most aggressive of applications.
Hayward Flow Control
Tel: 888-429-4635
Web: www.haywardflowcontrol.com
Grates, drains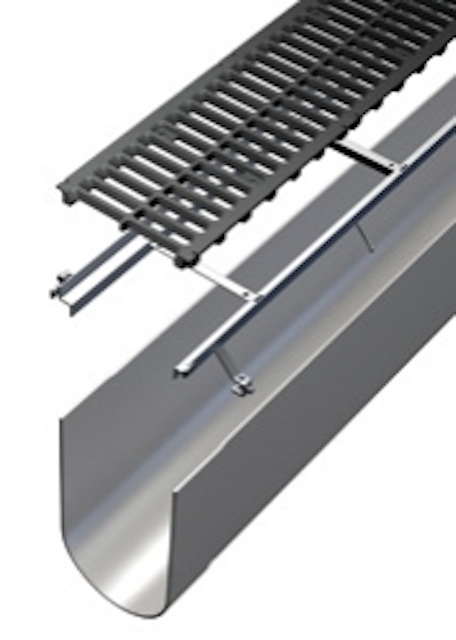 Polycast Decorative grates and trench drain systems by Hubbell Power Systems provide storm water drainage options that compliment your design. They are sculpted in iron. The company also offers new 8" and 12" internal width Polycast Trench Drains that have 360 degree channel interlocks and eight foot lengths. Their thicker channels deliver increased strength and durability. The grates have a marine grade gel-coated surface, formed steel traffic ledges and offer flow rates up to 6700 gpm. They are ideal for harsh, high volume environments.
Polycast
Lenoir City, TN
Tel: 800-346-3062
Web: www.polycastdrain.com
Groundwater sampling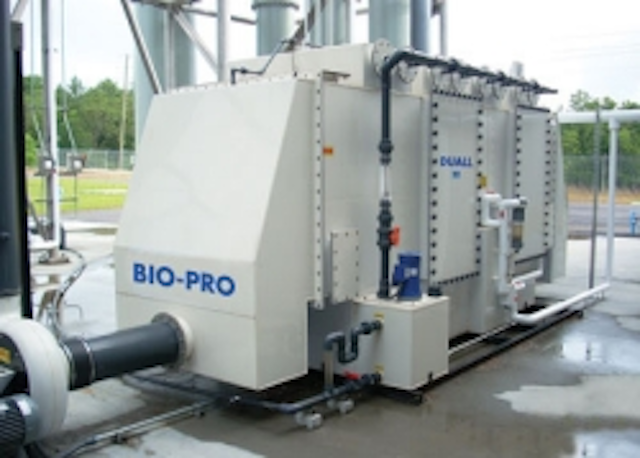 Instrumentation Northwest's Dedicator® is a turnkey, dedicated sampling system. Each system is custom-built to well specifications, completely assembled and tested prior to shipment. The systems include a low profile well seal, the company's exclusive Happy Hose!® (integrated motor lead, safety cable, and discharge tubing), electric submersible pump, and all clamps and fittings. The well seal incorporates a sealed access port for water level indicators.
Instrumentation Northwest, Inc.
Kirkland, WA
Tel: 425-822-4434
Web: www.inwusa.com
BNR system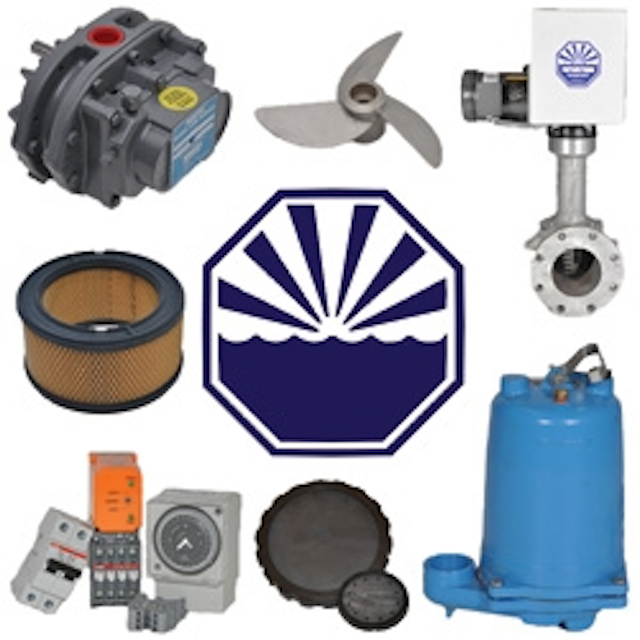 The Schreiber Continuously Sequencing Reactor, or CSR, is a Biological Nutrient Removal system contained in a single basin. It sequences through the three process phases required for BNR – Oxic, Anoxic and Anaerobic – in one basin. The phases do not occur at the same time in the basin, they occur sequentially – one after the other, repetitively, over time. Aeration is turned completely off while the CSR applies its low energy mixing without aeration. The contents of the basin are mixed as the rotating bridge moves around the basin. Retrievable diffuser support components, and diffuser units suspended from the bridge, provide the driving force for complete mixing. Close proximity of these components to the tank bottom provides localized scouring to maintain suspension of solids. As a result, the power requirement for mixing is 2.5 to 3.5 HP/MG.
Schreiber LLC
Tel: 205-655-7466
Web: www.schreiberwater.com
UV disinfection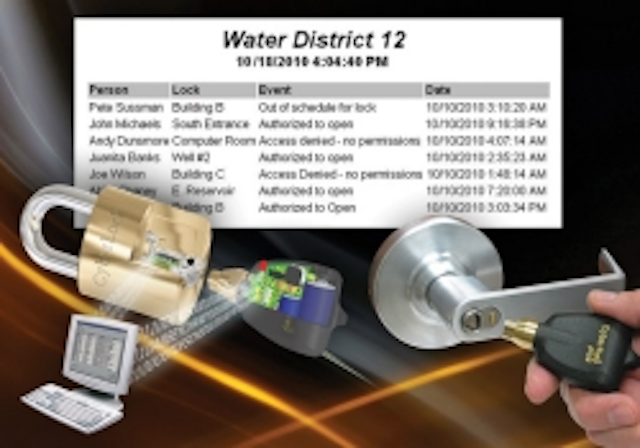 The new Quadron™ system from WEDECO uses the latest in lamp technology to create an ultraviolet medium pressure (UV) system that features a unique shape, in conjunction with the patented OptiCone™ flow diverter at the inlet, which guarantees excellent flow conditions at every installation situation. The technology ensures the same disinfection performance independent of the inflow situation while maintaining low water head loss and offers better assurance for safe water. The system's compact size can help treatment plants fit within a smaller footprint.
ITT WEDECO
Charlotte, NC
Tel: 704-409-9700
Web: www.wedeco.com/us
Drilling machine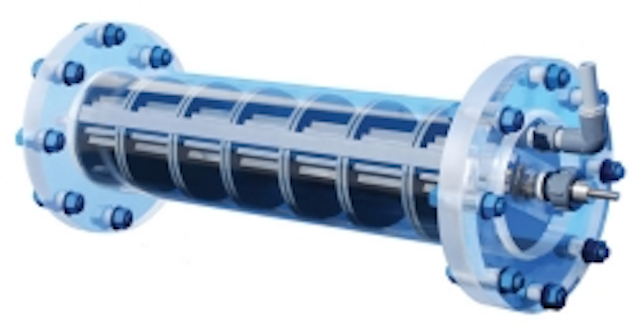 Ford Meter Box recently introduced its new SIMTAP™ drilling machine. Lighter and smaller than the company's 77 Drilling Machine, the new system assembles in seconds and works with most corporation stops. It is powered by a 1/2" pneumatic drill, operating at low rpms, which virtually eliminates the risk of melting PVC and resists overheating during multiple taps. The SIMTAP kit contains a 1/2" pneumatic drill, a complete set of adapters, carbide tipped cutters, assembly tools and a carrying case. Kits are available without adapters or without drill for ordering customized sets.
Ford Meter Box Co.
Wabash, IN
Tel: 260-569-3534
Web: www.fordmeterbox.com
THM monitoring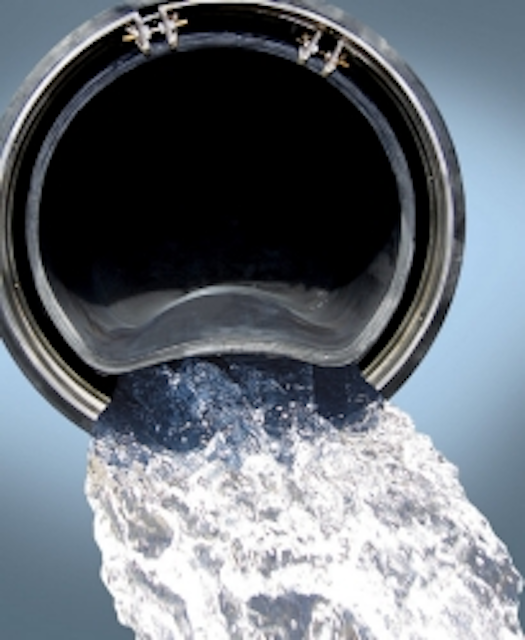 The Parker THM Analyzer is a new on-site analytical system that measures trihalomethane concentration at ppb levels in less than 30 minutes. The analyzer is an integrated Purge-and-Trap Gas Chromatograph (GC) that provides results without sample preparation. It can help operators optimize water treatment at the plant and evaluate water age in the distribution system for improved control over the formation of THMs. The analyzer offers a full complement of calibration and quantitation routines. With the push of a button, the analyzer provides sample purging, THM component separation, and data analysis. Offered in a complete analytical package, the analyzer features a touch screen for status indication and basic data results display. Analyzer calibration is streamlined with detailed menu options, while push-button operation simplifies building calibration curves and quantifying sample results.
Parker Instrumentation Products Division
Huntsville, AL
Tel: 256-881-2040
Web: www.parker.com/thm
More WaterWorld Current Issue Articles
More WaterWorld Archives Issue Articles