New Valves Help Utility Control Sewage System Pressures
Until now, sewage pressure relief valves have been simple direct acting valves with high pressure openings force-balanced by springs.
Sep 1st, 2004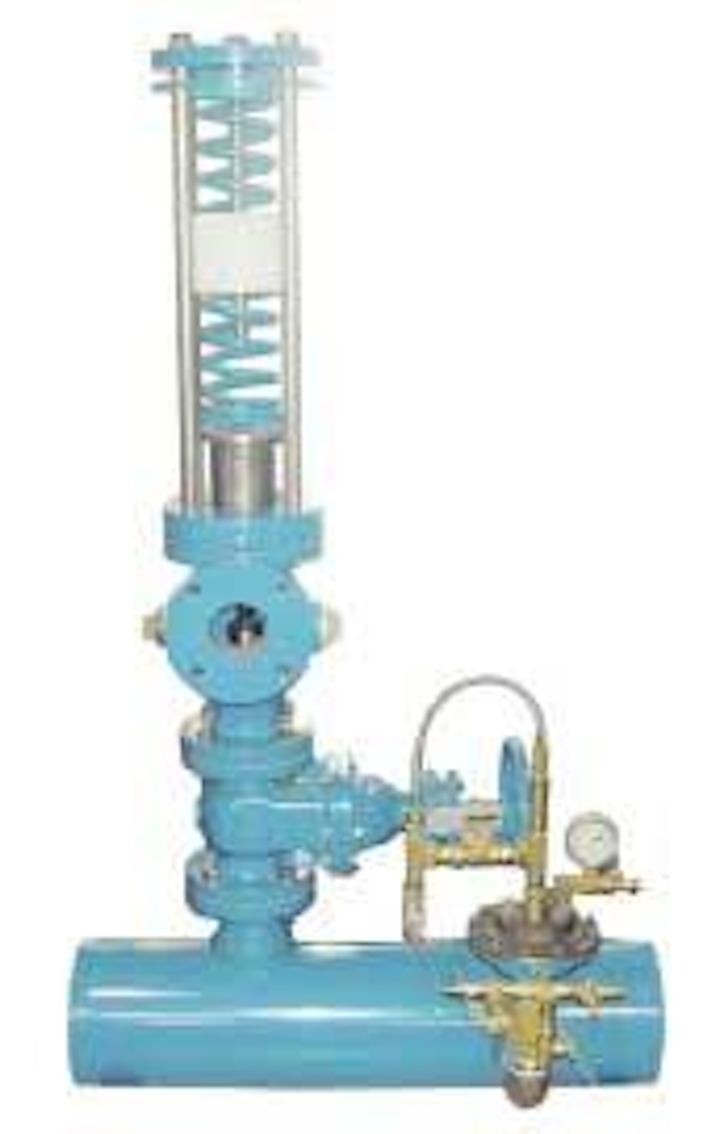 Until now, sewage pressure relief valves have been simple direct acting valves with high pressure openings force-balanced by springs. Large overpressures were required to open the inner valve, because the force falls off rapidly as the valve lifts off the seat. The problem is that these valves don't open fast enough or wide enough to meet the needs of some sewage pressure relief applications.
"This has been a key concern expressed by many engineers," said John Robins, of Robins Flotech, Surrey, BC, Canada. Robins Flotech provides advice and service to both public and private flow control projects throughout BC and Alberta.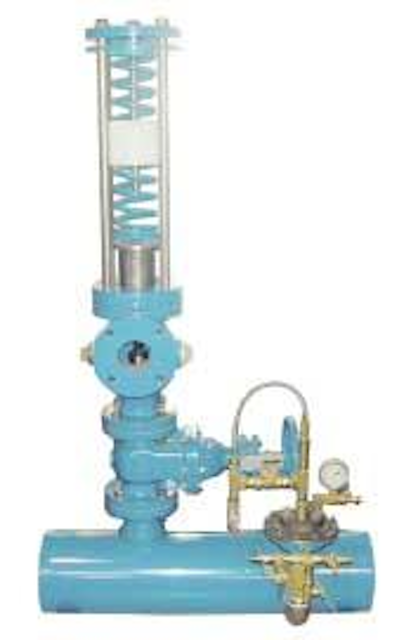 The Singer Dynamic Lifter® - Sewage Pressure Relief Valve.
Click here to enlarge image
The new Dynamic Lifter® from Singer Valve features a patented interface chamber that combines with the piston to force the valve open using full system pressure throughout the surge. This permits larger relief flows for a given rise in pressure and therefore minimizes over-pressure. Unlike other valves on the market, the interface chamber transmits line pressure opening force to the piston throughout the complete stroke. As a result, the valve opens quickly and fully – a key requirement of a pressure relief valve. As well, the valve has an adjustable slow close to prevent closing surges.
In British Columbia, 60 "green" infrastructure projects, have been approved under the Canada-British Columbia Infrastructure Program. Fifty-eight of them involve water and sewer improvements. One of these is the Casa Loma Sewage Collection System in the Regional District of Central Okanagan, where previous septic tanks and drain fields were failing.
Jim Kentel, P.E., of Stantec Consulting chose the Dynamic Lifter to meet the demanding requirements of the project.
"The challenge in the Casa Loma project was to pump raw sewage with high head applications. With the assistance of Mr. John Robins we were able to meet the specific job requirements with the Singer Valve Dynamic Lifter and provide a reliable and low maintenance solution," Kentel said.
The Dynamic Lifter is designed with a cycling provision and does not require tools to check its operation. Should material remain lodged in the seat after normal operation, the valve may be returned to drip tight again by self flushing the seat area.
The valve may be cycled and the opening pressure checked by the closing ball valve and by applying external pressure (air or water) into the valve. The cycling provision makes flushing simple without disassembly or spring adjustment.
Maintenance of the valve is very hygienic - there is no need for the operator to come into direct contact with sewage.
The Dynamic Lifter® was designed by Singer Valve Inc. and has been successfully implemented in many applications through the US, Canada and Internationally. For more information www.singervalve.com