NEW LITERATURE
SJE-Rhombus Controls® has re-designed its website. The updated site features a new look, drop down menu navigation, and new content.
Dec 1st, 2004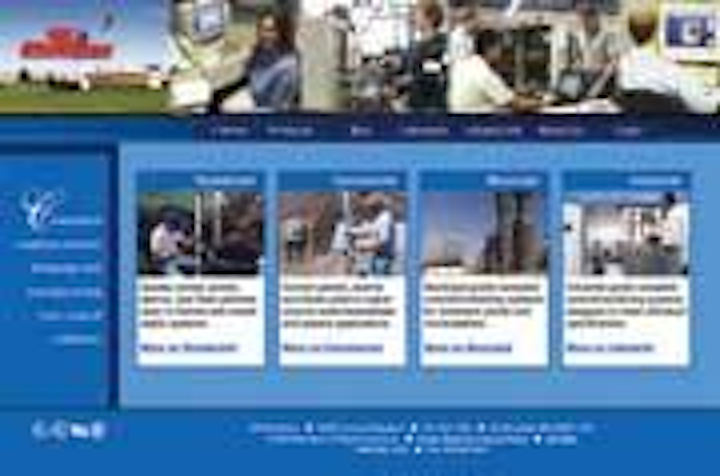 Liquid level controls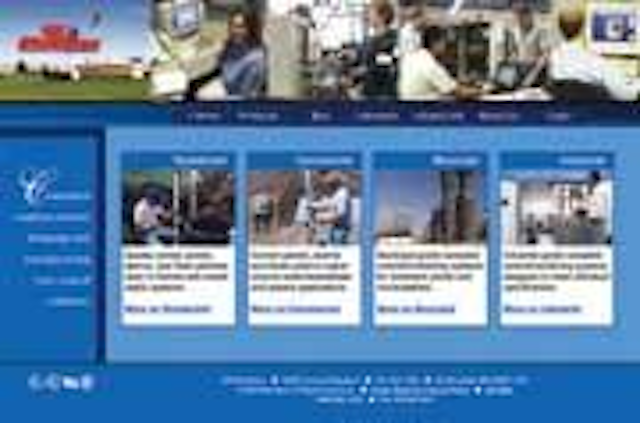 Click here to enlarge image
SJE-Rhombus Controls® has re-designed its website. The updated site features a new look, drop down menu navigation, and new content. The site is organized to be more user friendly and market segments provide customers with a better understanding of the company's capabilities.
SJE-Rhombus Controls
Detroit Lakes, MN
Tel: 888-342-5753
Web: www.sjerhombus.com
Valve selection guide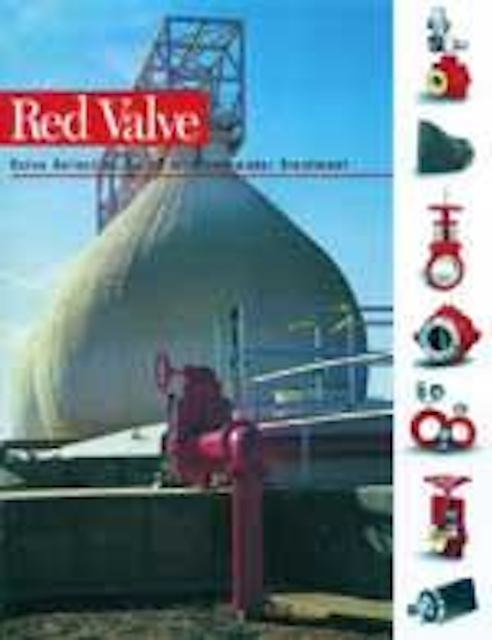 Click here to enlarge image
A new 18-page, full color brochure details Red Valve's total-system approach to wastewater treatment. A detailed treatment plant layout illustrates applications for the company's products at every stage, from influent flow through effluent discharge. Large, full color photos illustrate products in wastewater treatment applications.
Red Valve Co. Inc.
Carnegie, PA
Tel: 412-279-0044
Web: www.redvalve.com
Flow conditioning
Plant, process and instrumentation engineers with questions about the use of flow conditioning devices to improve the performance, accuracy, and repeatability of flowmeters and critical process equipment will find the all new Vortab Company Web Site a useful resource. The site also includes information on the company's Vortab and Vorel Flow Conditioners. Configurations available consist of a short section of swirl reduction tabs combined with multiple arrays of profile conditioning tabs.
Vortab
San Marcos, CA
Tel: 800-854-9959
Web: www.vortab.com
Valves, couplings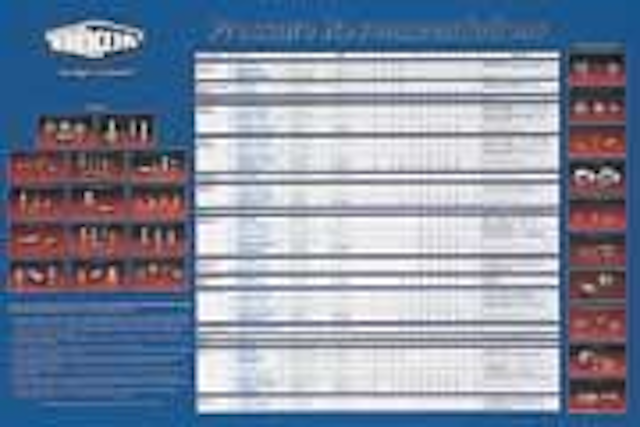 Click here to enlarge image
Dixon Valve & Coupling has published a new Hose Assembly Pressure Recommendations wall poster, which is available free of charge. The poster contains useful information pertaining to the components that make up hose assemblies, including the coupling, clamp, ferrule and hose. Even if the working pressure is printed on the hose, often the fitting will limit the effective working pressure of the assembly.
Dixon Valve & Coupling Co.
Chestertown, MD
Tel: 800-335-1991
Web: www.dixonvalve.com
Pretreatment management
Sabre Systems offers a free demonstration CD for its PreWin system, a full-service pretreatment information management system (PIMS) fully supporting industrial pretreatment programs. The system helps publicly owned treatment works monitor and enforce industrial user compliance with federal pretreatment regulations.
Sabre Systems Inc.
Warminster, PA
Tel: 215-957-5222
Web: www.prewin.com
Air release valves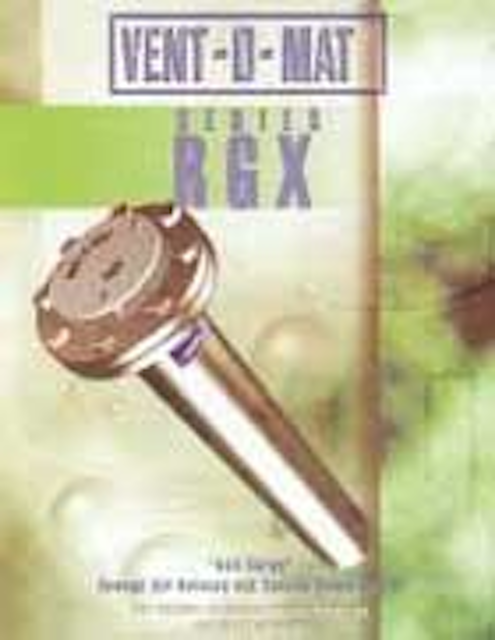 Click here to enlarge image
International Valve Marketing offers a brochure on the Vent-O-Mat series RGX sewage air release and vacuum break valves. The valve is supplied standard with a mechanism which operates automatically to prevent pipeline damage from high induced pressure transients associated with high velocity air/gas discharge. Surge resulting from liquid column separation and liquid oscillation is dramatically reduced as an automatic function of this mechanism.
International Valve Marketing Inc.
Naperville, IL
Tel: 815-744-9330
Web: www.internationalvalve.com
LC, LC/MS catalog
Thermo Electron has released its 2004/2005 Columns and Accessories for LC and LC/MS catalog. The catalog describes a wide range of HPLC columns and includes comprehensive technical information and guides.
Thermo Electron Corp.
Bellefonte, PA
Tel: 800-532-4752
E-mail: analyze@thermo.com
Fixed gas detection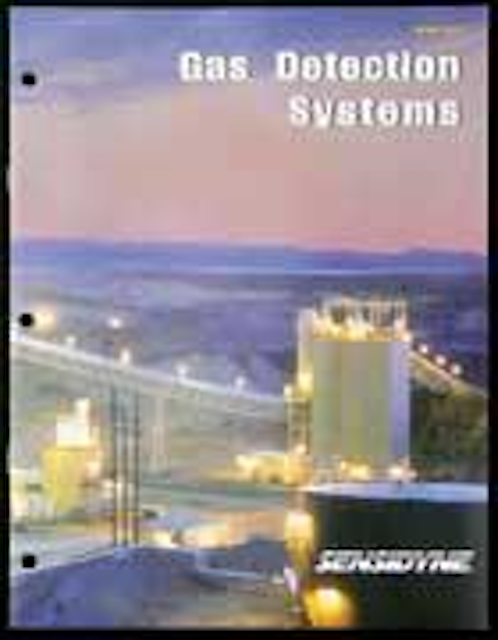 Click here to enlarge image
Sensidyne has just released a new 16-page brochure describing its complete line of system components used to detect a wide range of toxic and combustible gases at fixed installations. It provides detailed specifications on all of its transmitters, including low cost models for combustibles, infrared gas models, universal 4-20 mA models, and universal RS-485 models, as well as a line of 1, 2, 4, 8, and 16-channel controllers.
Sensidyne Inc.
Clearwater, FL
Tel: 800-451-9444
Web: www.sensidyne.com
Coatings, linings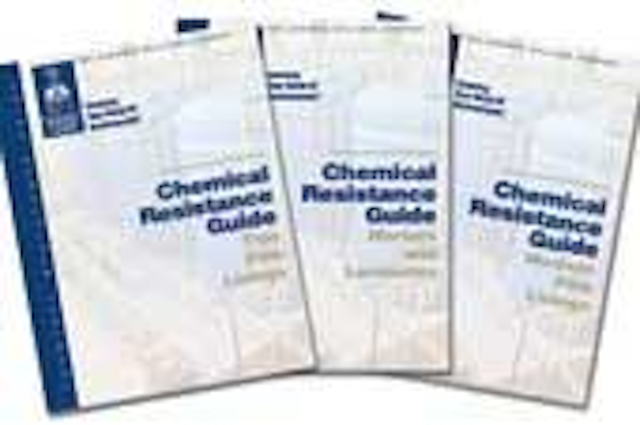 Click here to enlarge image
Sherwin-Williams Industrial and Marine Coatings group now offers "Chemical Resistance Guides" for thin-film linings, medium-film linings, and mortars and laminates. Specifiers of industrial coatings will find the guides useful for assistance with specifying chemical resistant tank linings, containment and corrosion control coatings by identifying products that may be appropriate for use in various environments.
Sherwin-Williams Industrial and Marine Coatings
Cleveland, OH
Tel: 800-524-5979
Web: www.sherwin-williams.com/im
Flow switches
Click here to enlarge image
A new 6-page, full color Flow Switch Guide from Fluid Components International (FCI) is a quick reference tool that offers advice on switch applications and product selection for use in gas, liquid or slurry environments. The company's thermal sensing technology can be used in a wide range of industrial applications. With a no-moving-parts sensor design and no orifices to plug or foul, the flow switches offer low maintenance measurement over a wide range.
Fluid Components Intl.
San Marcos, CA
Tel: 800-863-8703
Web: www.fluidcomponents.com
Water mixing system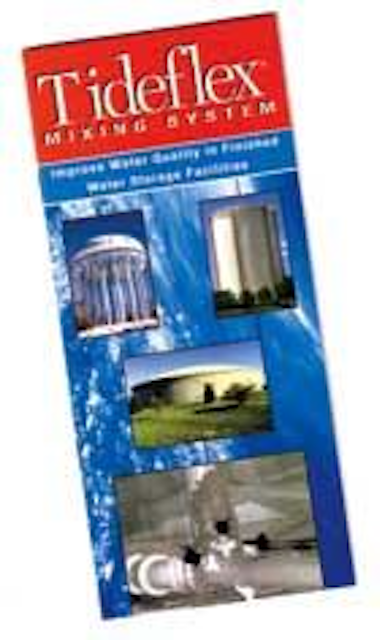 Click here to enlarge image
A new pocket-size 12-page brochure describes Red Valve's Tideflex® Mixing System (TMS) and how it can eliminate stagnation and thermal stratification in drinking water storage reservoirs. The TMS uses patented Tideflex® Check Valve technology combined with a custom piping manifold to provide more complete mixing than the common inlet/outlet system typically used in potable water tanks. Effective mixing of stored water and incoming water vastly decreases the formation and growth of dangerous bacteria, loss of disinfectant residual, disinfectant by-product formation, nitrification in chlorinated systems, and algae and biofilm growth.
Red Valve Co. Inc.
Carnegie, PA
Tel: 412-279-0044
Web: www.redvalve.com
Drive systems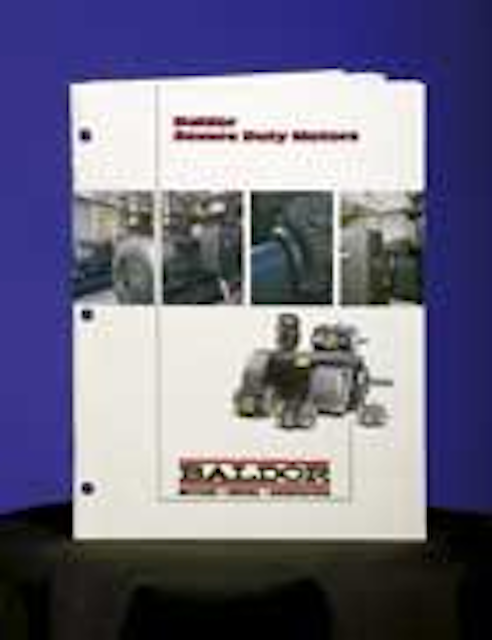 Click here to enlarge image
Baldor has released Version 9.0 of its interactive Electronic Catalog on CD-ROM. Users are able to access a wide variety of technical information on over 6,500 different Baldor motors, drives and generators. Product information includes nameplate data, dimension drawings, performance and test data, replacement parts and accessories.
Baldor Electric Co.
Fort Smith, AR
Tel: 800-828-4920
Web: www.baldor.com
HDPE products
ISCO Industries has published a second edition of its HDPE Product Catalog, and it is now available at no charge as a printed copy or CD. The color, indexed catalog has over 230 pages of detailed, updated information about HDPE pipe and specs, HDPE molded and fabricated fittings, McElroy fusion machines, Fast Fusion"! mobile tracked machines, mechanical connections, accessories and more. This new edition also has a section on golf irrigation. A copy can be ordered on-line.
ISCO Industries
Louisville, KY
Tel: 800-345-4726
Web: www.isco-pipe.com
Progressive cavity pumps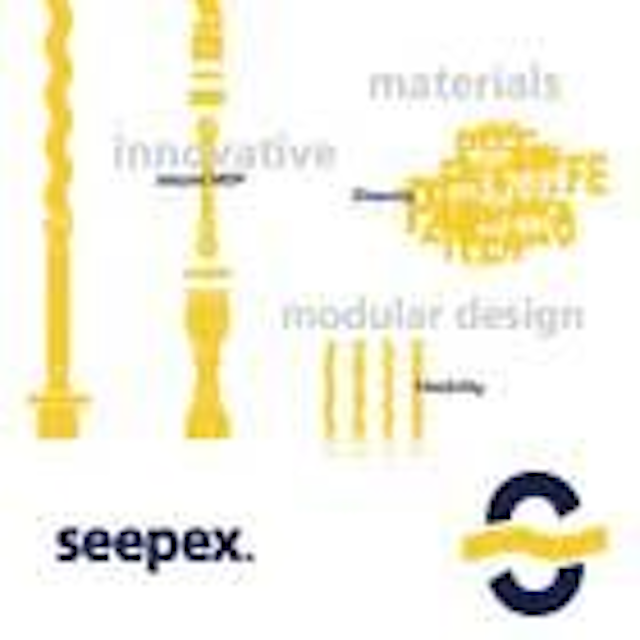 Click here to enlarge image
seepex has a new computer program that calculates the savings realized when users switch from an air-operated double diaphragm pump to an electrically operated progressive cavity (PC) pump. The program is available in Visual Basic for personal computers running Microsoft Windows 98 or higher, or for PDAs that run Palm OS 3.1 or higher. The program uses actual manufacturer's performance data and generally accepted formulae.
seepex Inc.
Enon, OH
Tel: 800-695-3659
Web: www.seepex.com
Pipe engineering guide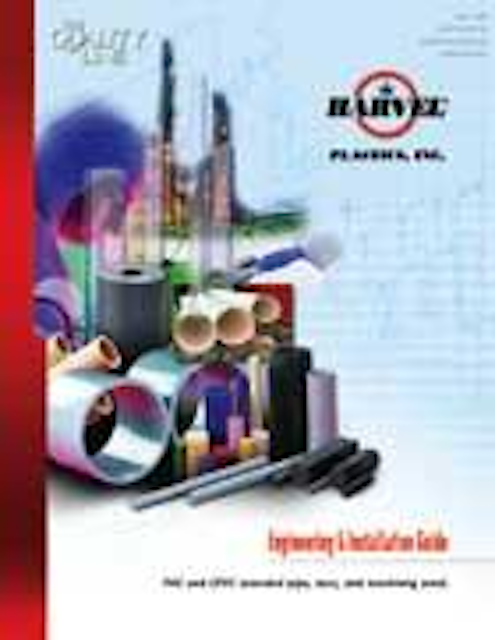 Click here to enlarge image
Harvel Plastics has published a new comprehensive 142-page Engineering & Installation Guide to provide the thermoplastic pipe industry a printed resource for technical data on PVC, CPVC and specialty piping and duct systems. The guidebook features extensive engineering and design data, a chemical resistance guide for pipe selection, physical properties, pressure ratings, industry standards and test methods, installation procedures, safety and caution data, storage and handling information and more.
Harvel Plastics, Inc.
Easton, PA
Tel: 610-252-7355
Web: www.harvel.com
Cover system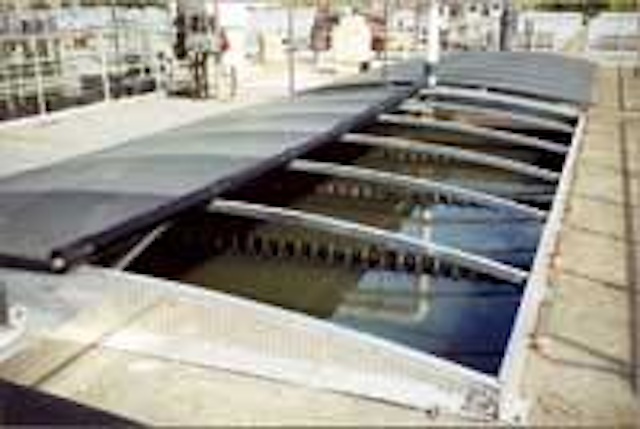 Click here to enlarge image
GTI's retractable, structurally supported cover system consists of a sheet of high strength, UV-protected, coated fabric tensioned across a series of low profile aluminum arches which span a tank opening. Applications include odor control, blocking sunlight, temperature control, or preventing debris from entering the tank.
Geomembrane Technologies Inc.
Fredericton, New Brunswick
Tel: 506-452-7304
Web: www.gti.ca
Lab reference
EMD Chemicals has released a new Karl Fischer Applications Database called the Aquastar® Karl Fischer Applications Resource. This CD-based reference for the PC features over 350 specific applications for Karl Fischer Titration in a variety of sample types. The CD also offers introductory KF theory; reagent selection guide and troubleshooting techniques are also included. In addition, the CD allows customers to create their own new applications and add them to the main database.
EMD Chemicals Inc.
Gibbstown, NJ
Tel: 800-222-0342
Web: www.emdchemicals.com
RO design software
To better meet the real-world challenges of industrial and municipal water purification, FilmTec, a subsidiary of The Dow Chemical Company, has released version 6.0 of its ROSA (Reverse Osmosis System Analysis) design software. Users may access the upgraded version at: http://www.dow.com/liquidseps/design/reginfo.htm.ROSA. The software incorporates the newest Filmtec™ seawater and brackish water elements.
Filmtec Corp.
Midland, MI
Tel: 800-447-4369
Web: www.filmtec.com
Plug valve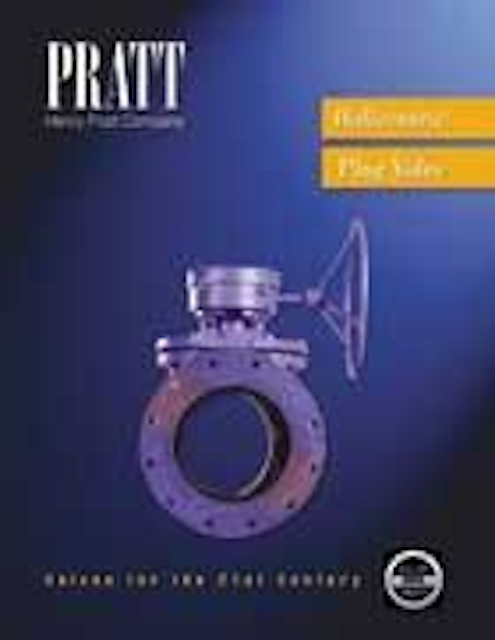 Click here to enlarge image
Pratt has released a new expanded brochure for its Ballcentric® Plug Valve product line. The brochure covers features and benefits and offers a comprehensive comparison to rectangular ported valves. Sizes 1/2 Y. to 36 Y. are available with drawings and dimensional data provided .
Henry Pratt Co.
Aurora, IL
Tel: 630-844-4000
Web: www.henrypratt.com
Screw compressors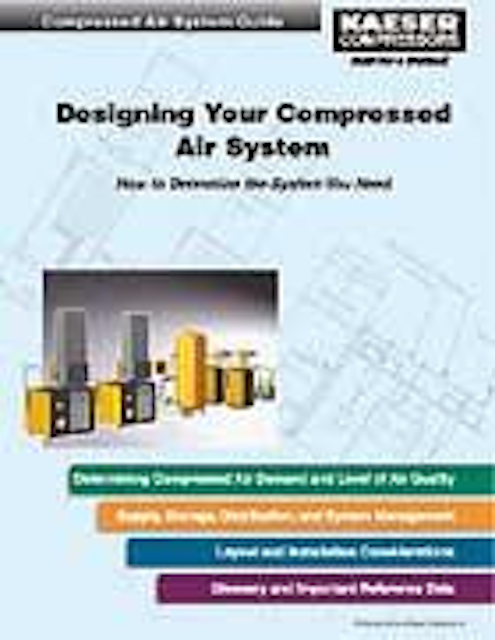 Click here to enlarge image
Kaeser Compressors has published an updated product catalog. This 20 page, four-color piece details its entire line of rotary screw compressors from 3 to 600 hp. It includes additional new models from the company's line of Sigma Frequency Control (SFC) variable speed drive units, new AS models (20, 25 and 30hp) and the new Sigma Control Basic. It also provides information on the Sigma Profile system, which can save users up to 20% on their compressed air costs, and package systems with integral refrigerated dryers and built-in filtration.
Kaeser Compressors Inc.
Fredericksburg, VA
Tel: 800-777-7873
Web: www.kaeser.com
Grit Separator
Enviro Voraxial® Technology has published a comprehensive report describing the results from the company's VAS4000GS Voraxial® Grit Separator which has been operating for the past eight months at the Northwest Regional Water Reclamation Facility in Tampa, FL. The report illustrates the separator's performance over existing grit separation technology.
Enviro Voraxial® Technology Inc.
Fort Lauderdale, FL
Tel: 954-958-9968
Web: www.evtn.com
Pipe specification software
Hancor offers a new specification writing program to assist engineers, architects and designers to create up-to-date specifications for the Storm Drainage, Sanitary Sewer and Low-Head Transmission portions of a project. The Spec Professor lets users select from many of the most commonly used pipe types and then helps to ensure the products are correctly specified for the application. The program prompts users to select common project conditions including effluent and soil conditions, joint requirements, environmental considerations and Best Management Practices.
Hancor Inc.
Findlay, OH
Tel: 800-537-9520
Web: www.hancor.com
Pump protection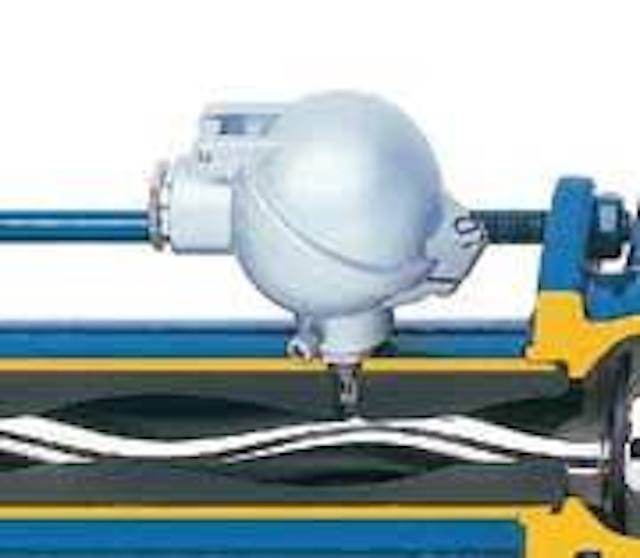 Click here to enlarge image
A new brochure describes the seepex TSE, which protects against dry run damage, the most common cause of progressive cavity pump failure. An adjustable set-point control unit (with isolated relay contacts) is integrated within the starter or VFD panel for the pump motor and is connected to the temperature sensor installed in the pump stator. If the pump runs dry, the temperature rises due to increased friction between rotor and stator. Once the set point is reached, the TSE control unit can stop the pump drive and activate an alarm signal. Ask for Brochure ADV.
seepex, Inc.
Enon, OH
Tel: 937-864-7150
Web: www.seepex.com