NEW LITERATURE
Cover-All Building Systems has launched its new customer web site - www.coverall.net. The site offers testimonials from customers, video clips of customers.
Oct 1st, 2004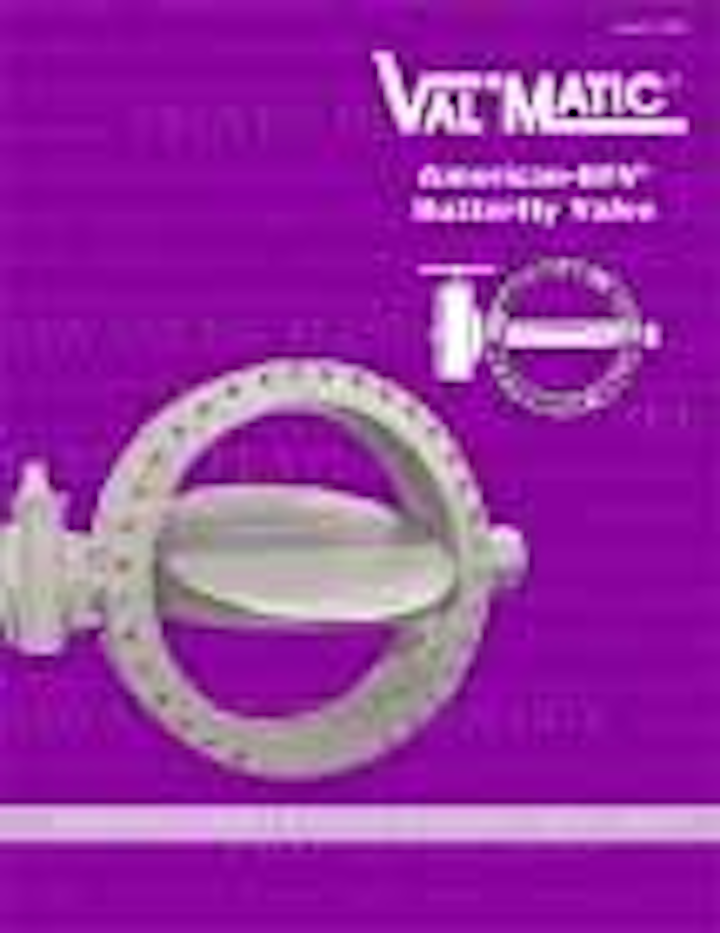 Cover systems
Cover-All Building Systems has launched its new customer web site - www.coverall.net. The site offers testimonials from customers, video clips of customers and their buildings, profiles of building models in PDF format, and additional product information. Other areas of interest include information about the steel and fabric components of the buildings, a dealer locator and tradeshows the company will be attending throughout the year.
Cover-All Building Systems Inc.
Saskatoon, Saskatchewan
Tel: 800-268-3768
Web: www.coverall.net
Butterfly valves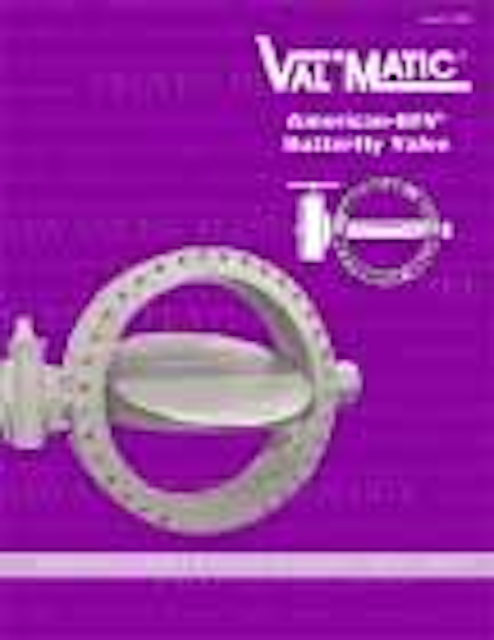 Click here to enlarge image
Val-Matic has re-designed its American-BFV Butterfly Valve Brochure. The brochure contains updated installation dimensions and construction information. Also updated were dimension measurements and design information. The brochures are available online or by contacting the company.
Val-Matic® Valve and Mfg. Corp.
Elmhurst, IL
Tel: 630-941-4672
Web: www.valmatic.com
Ethernet valve control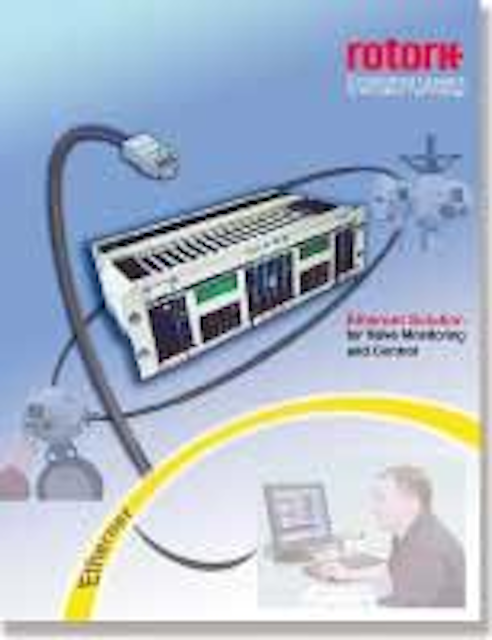 Click here to enlarge image
Rotork has released a four-page brochure on its plug-and-play Ethernet solution for valve monitoring and control. Users can access valve and actuator data from the field with any Web browser on a LAN. Status, alarm, and diagnostic information of each field device is available to the user via a preconfigured graphical embedded Web server. The system is specifically designed for municipal and industrial installations, has sophisticated security features, and can accommodate a large quantity of valve actuators spread over long distances, even in electrically challenging environments.
Rotork Controls Inc.
Rochester, NY
Tel: 585-328-1550
Web: www.rotork.com
Mixing equipment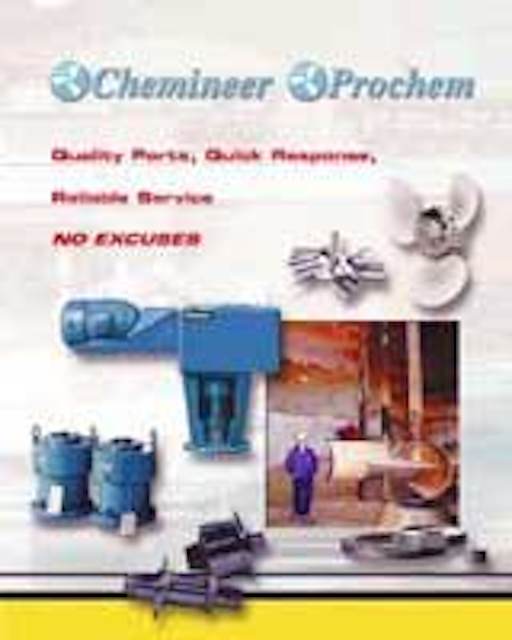 Click here to enlarge image
Chemineer recently released a new brochure featuring the company's aftermarket program, which is designed to extend the service life of mixing equipment. The four-page, full color brochure includes detailed photographs and extensive information on the program. The company maintains inventory for all Chemineer and Prochem replacement parts. The Emergency Service Program and its network of in-field and in-plant aftermarket service professionals offer Chemineer's customer parts, component availability and 24 hour technical support.
Chemineer Inc., a unit of Robbins & Myers Inc.
Dayton, OH
Tel: 937-454-3200
Web: www.chemineer.com
New website
USFilter has launched a new version of its corporate website, which features customer stories and tools to find and compare solutions for municipal, industrial and commercial water and wastewater systems and services. Some of the key tools are: A product and service finder; a solutions tool that allows users to search for examples of water treatment solutions provided for similar applications to their own; and a subscribe tool that allows users to opt in to targeted email publications for the municipal or HPI market and be notified when new case studies are published to the site.
USFilter Inc.
Palm Desert, CA
Web: www.usfilter.com
SCADA white paper
EPG Companies, manufacturer of telemetry systems and hardware, now offers a Pre-SCADA System Assessment. This white paper is filled with industrial telemetry, SCADA and data acquisition system information intended to help educate and equip buyers to make appropriate decisions for future SCADA and/or telemetry system projects. The complete assessment guide can be found under "Featured Articles" on the company's website and downloaded as a pdf file.
EPG Companies Inc.
Maple Grove, MN
Tel: 800-443-7426
Web: www.epgco.com
Air compressors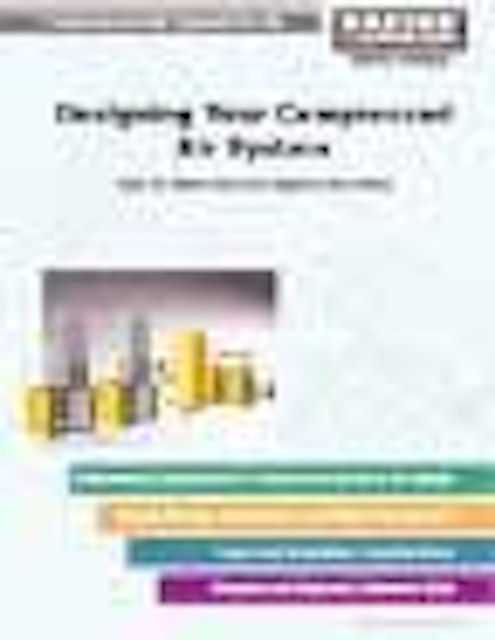 Click here to enlarge image
Get the latest compressed air system design information with Kaeser's eight-page guide, "Designing Your Compressed Air System." This completely revised, four-color publication takes users step-by-step through the process of determining and creating the system they need. The guide addresses critical issues such as: What is your compressed air demand? What are your pressure requirements? How much storage do you need? How to determine the best distribution system? What are some important layout considerations?
Kaeser Compressors Inc.
Fredericksburg, VA
Tel: 800-777-7873
Web: www.kaeser.com
Ultrasonic flowmeters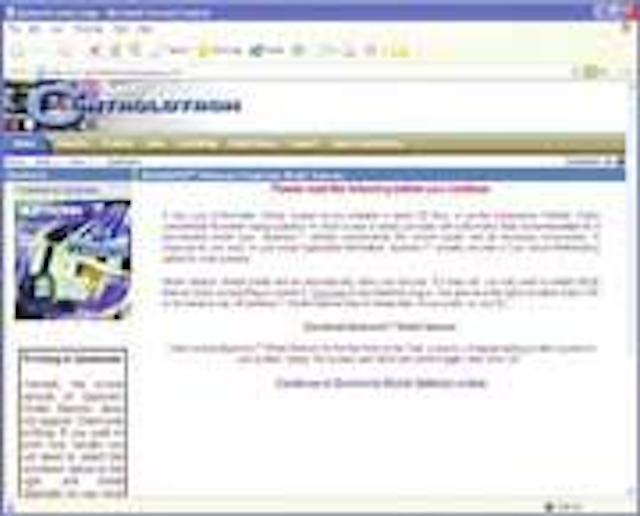 Click here to enlarge image
A new type of flowmeter sizing and selection system is now available from Controlotron online. Conventional systems only provide a flowmeter size recommendation for a pre-selected model. The company's Quotronix™ Model Selector recommends the correct model with all necessary accessories after entry of application information. It also provides cost versus performance alternatives. The system covers Controlotron's range of portable and dedicated clamp-on transit-time ultrasonic flowmeters and systems. To use or download Quotronix, go to www.controlotron.com/quotronix.htm.
Controlotron Corp.
Hauppauge, NY
Tel: 631 231-3600
Heaters, controls
Ogden Manufacturing has released a new and expanded product catalog. Nearly 70 pages of product information have been added to this 2004 edition. It begins with a new full-color overview section that details the features and applications of each product line. The catalog provides detailed sections for each of the Ogden product lines: Flexible and Band heaters, Insertion heaters, Process Electric heaters, Strip and Mini-Tubular heaters, Radiant heaters as well as Controls, Sensors and Accessories. The Controls Section has been completely revamped and now includes the company's new ETR temperature controls, such as the ETR-3000 & ETR-9000 models. In addition, a line of solid state relays and power control panels has been added.
Ogden Manufacturing Co.
Arlington Heights, IL
Tel: 847-593-8050
Web: www.ogdenmfg.com
Stream monitoring system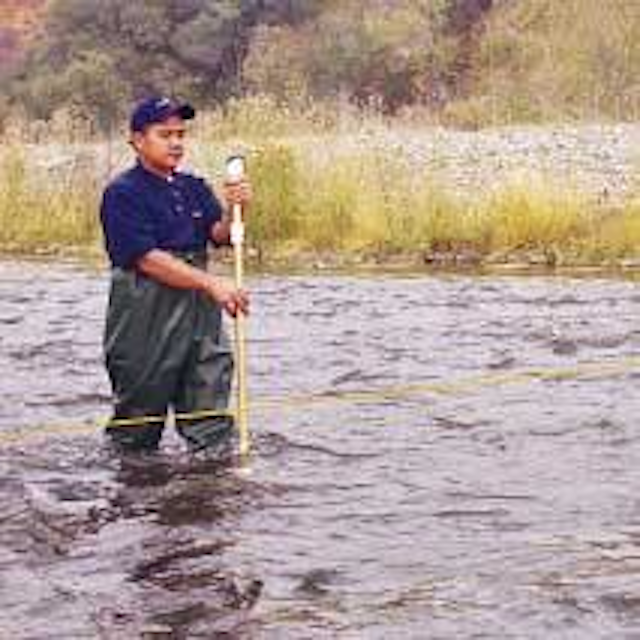 Click here to enlarge image
Global Water has introduced its new Stream Monitoring System. A complete Web Catalog is available on the company's website. Everything needed to monitor streams, rivers, ditches and canals is provided in a single package. Instrumentation is provided for measuring stream velocity and recording flow with software and instructions included. Also, an Environmental Sampler is provided to capture samples for laboratory analyses of water quality.
Global Water Inc.
Gold River, CA
Tel: 800-876-1172
Web: www.globalw.com
Automation products
Rockwell Automation has released an updated "catalog-on-CD," a CD-ROM that features all of the company's product catalogs, including Automation Systems, Industrial Controls, AC & DC Drives, Sensors, Safety Products, On-Machine™ Connectivity, Industrial Motors, Rockwell Software® and Customer Training. The updated CD features the most current and complete product information — giving OEMs and end users the information they need to help them specify equipment.
Rockwell Automation
Bloomington, MN
Tel: 800-223-5354
Web: www.rockwell.com
Case studies
Malcolm Pirnie has published is "Benchmarks 2004," which highlights environmental projects that achieved technical goals while cutting costs. The projects profiled in the publication demonstrate how creative problem solving by engineers in collaboration with their municipal and industrial clients can lead to innovative solutions. Featured projects include a study of UV disinfection creating a multiple barrier to microbial contaminants in drinking water in Cincinnati, OH; and a Tucson, AZ, aquifer recharge facility that will reduce dependence on declining groundwater resources.
Malcolm Pirnie Inc.
White Plains, NY
Tel: 914-641-2419
E-mail: abowman@pirnie.com
Continuous backwash filter
The Davco Products division of USFilter has a new brochure illustrating its newest technology, the Astrasand™ continuous backwash filter. The tri-fold brochure incorporates both graphics and text to present the unique characteristics of the filter's technology. It describes typical applications for which the filter is best suited. Some of the highlights described in the new brochure are: its continuous, self-cleaning process, its ability to remove many types of elements from a variety of water types.
USFilter's Davis Products
Thomasville, GA
Tel: 912-266-5733
Web: www.usfilter.com