PRODUCT SHOWCASE
Keller submersible level transmitters are available in any range, any cable length. Models are available to suit virtually any liquid level monitoring or control application.
Oct 1st, 2004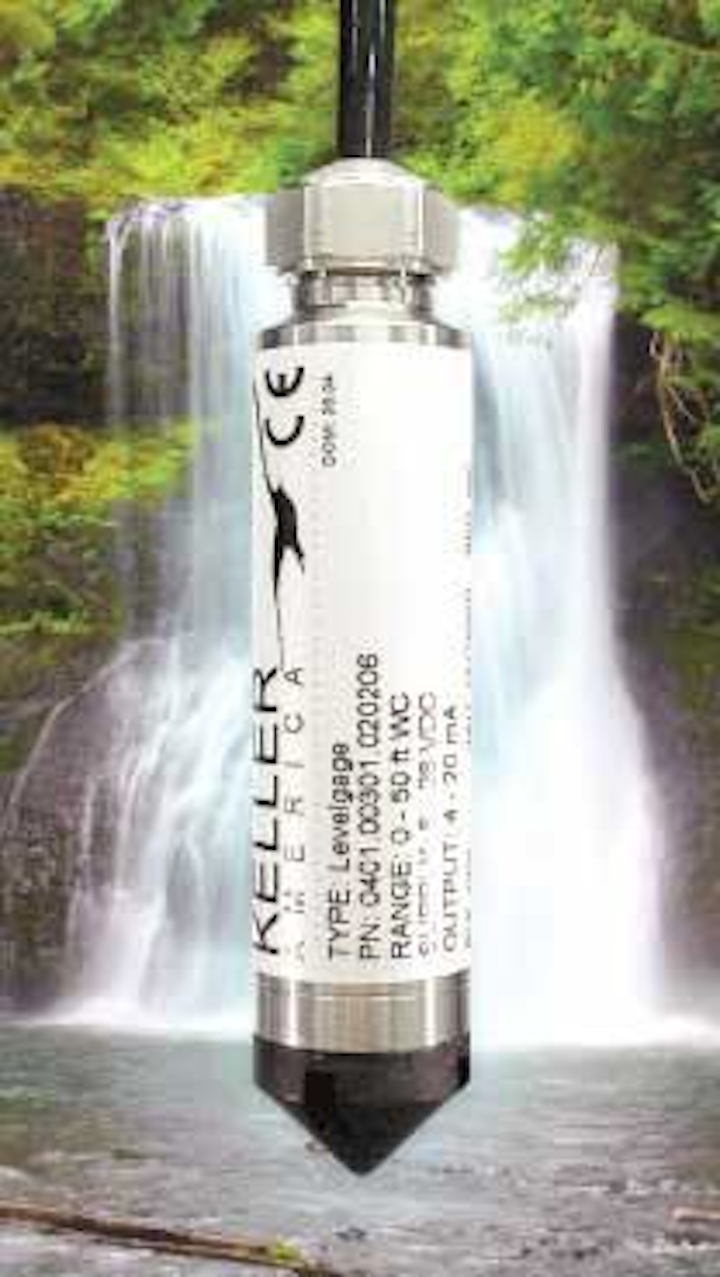 Level transmitters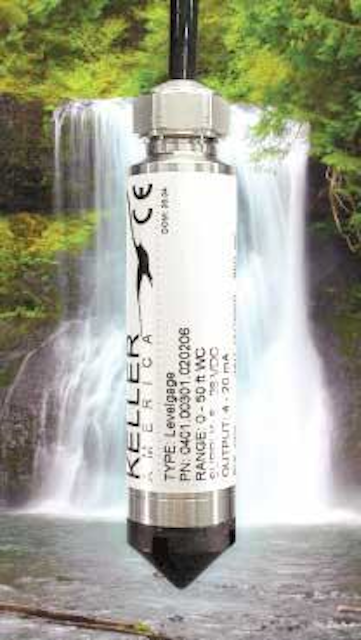 Click here to enlarge image
Keller submersible level transmitters are available in any range, any cable length. Models are available to suit virtually any liquid level monitoring or control application. They are compatible with potable water and wastewater, groundwater laced with hydrocarbons, and even leachate. The transmitters are ideal for use in wet wells, above- or below-ground tanks, reservoirs and monitoring wells. Standard 316L SS with 4-20 mA current loop interface, they are compatible with most pump controls, including VFDs.
Keller America Inc.
Newport News, VA
Tel: 877-253-5537
Web: www.kelleramerica.com
Fluoride monitor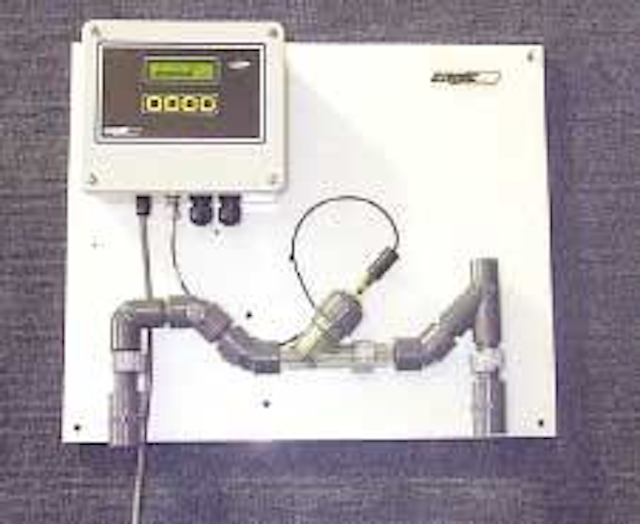 Click here to enlarge image
Eagle Microsystems has introduced its new Model PFC-1000 Fluoride Monitor for water treatment applications. The unit is designed for wall mounting with a specific ion electrode mounted in a transparent flow-through assembly. The standard unit is ranged for 0-2 ppm with other ranges available. The all-digital display instrument, built on the Premier Series electronic platform, has a menu driven 2 line x 16 character, backlit LCD display and a 4-pushbutton operator interface. All parameters and the dual alarm contacts are user configurable from the operator keypad. Security is maintained by use of a password system. The instrument is rated NEMA 4X for installation in typical moist water treatment applications.
Eagle Microsystems Inc.Pottstown, PA
Tel: 800-780-8636
e-mail: infor.microsystem@verizon.net
Blower packages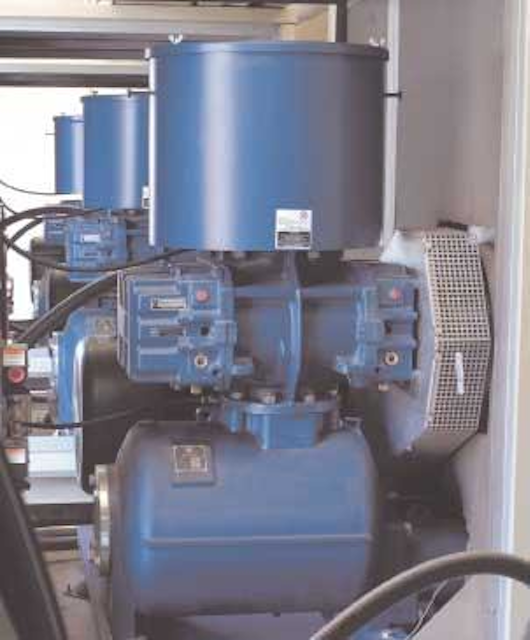 Click here to enlarge image
The latest blower package available from Aerzen USA features a three-lobe design that makes possible a patented pulsation cancellation technology capable of eliminating 97% of pulsations right at the source. This design reduces piping noise and vibrations typical of water/wastewater treatment plant blowers. The new blower package are distinguished by compactness and accessibility to all components. They employ automatic belt tensioning without an operator interface or spring adjustment. Standard packages range from 25 to 8,500 cfm. Each is performance tested. Most are available for delivery from stock. All are warranted and backed with full technical support.
Aerzen USA
Coatesville, PA
Tel: 610-380-0244
Web: www.aerzenusa.com
Ion analyzer system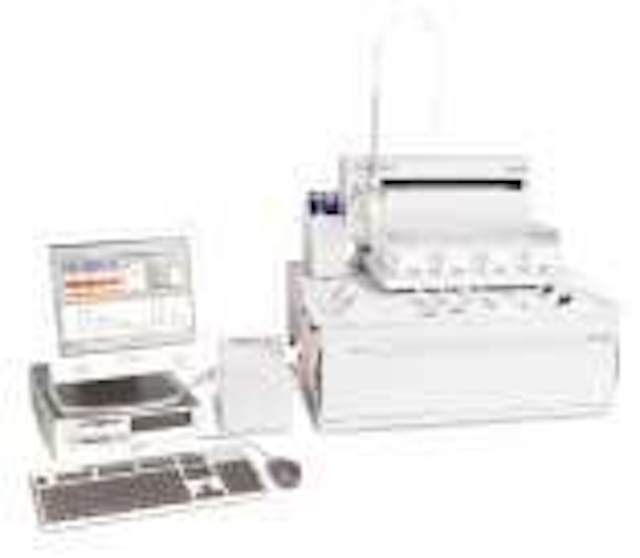 Click here to enlarge image
The QuikChem® 8500 is the latest update to Lachat's ion analyzer system. It uses flow injection analysis (FIA) and features high sample throughput coupled with simple and rapid method changeover to maximize productivity in determining ionic species in a diversity of sample matrices, from sub-ppb to percent concentrations. This product has over 400 methods for environmental, agronomic and industrial applications, including EPA approved methods. Simplified cable and tubing management, leak detection, guaranteed prepared reagents, and a software-controlled heater are just some of the improvements that have been made over the previous system.
Lachat Instruments
Loveland, CO
Tel: 800-247-7613
Web: www.lachatinstruments.com
Torque limiters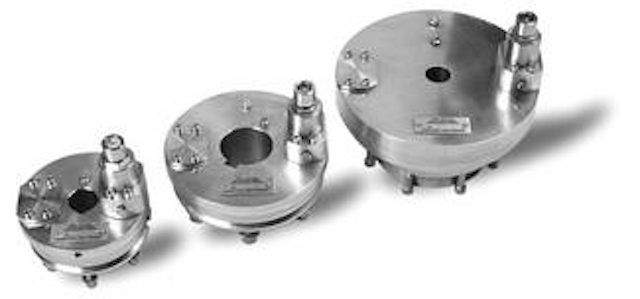 Click here to enlarge image
Brunel Safety Element Torque Limiters provide immediate disconnection from the driving side of a chain and flight system during jams and periods of excessive loading. This can prevent damage and destruction of the drive chain and flight bars. The torque limiter features 316 stainless steel construction and improved sealing capabilities, which provides an unlimited life on the non-wearing components. The wearing components are hardened to a minimum of 62 R/C providing an extended life to the wearing components. The safety element offers a torque range from 338 lb in to 60,000 lb in with a bore size range from 1'' to 3.75'' on the standard sizes. The torque limiters are offered in three different styles. The internally adjustable safety element is tamperproof. The externally adjustable safety element can be field adjusted. The disconnect cam safety element allows for manual disconnection, replacing the need for a jaw clutch.
Brunel Corp.
Wichita Falls, TX
Tel: 940-723-7800
Ultra-capacity control valve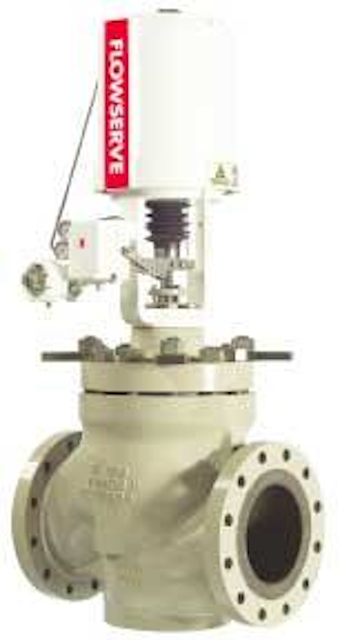 Click here to enlarge image
The Flowserve Mark 100 globe control valve delivers higher capacity in a smaller valve than similar conventional valves in sizes 6"-16" and pressure classes 150-600 psi. A wide, streamlined gallery increases capacity an average of 15% over competing valves (e.g., tested capacity for 10" Mark 100 comparable to catalog capacity of others' 12" valves). Available with a full range of noise and cavitation reduction severe service trims, the valve is applicable to a range of industries. It uses longer strokes than any competing solution, enabling precise flow — even under rigorous demands.
Flowserve Corp., Flow Control Division
Springville, UT
Tel: 801-489-2605
Web: www.flowserve.com
Ultrasonic clamp-on flowmeter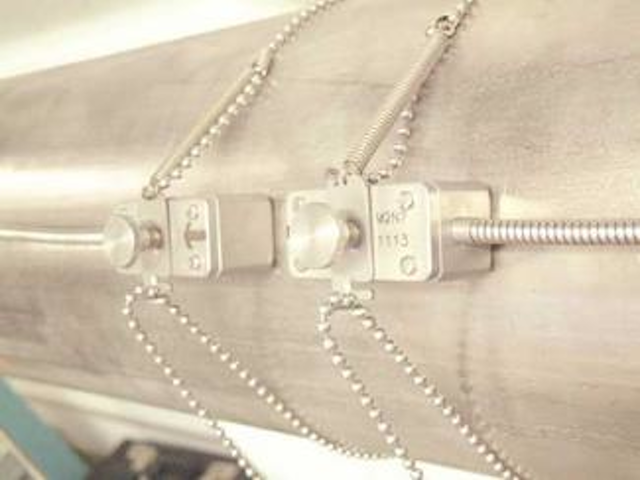 Click here to enlarge image
Flexim's Model ADM 7207 offers a re-designed 4-channel, clamp-on ultrasonic flow meter with expanded capabilities, to measure fluids with sonic waves. Unique new capabilities include: Dual microprocessor with 1K Hz signal sampling and signal processing; automatic sensor recognition; interactive programming; three transducer sets cover pipe sizes ranging from 1/8'' - >200''; built-in mass flow and energy flow computer; measures simultaneously up to four pipelines; works in transit-time and Doppler mode; accuracy to 0.5-3% of flow – depending on installation conditions; measurement in almost any kind of pipe material for water & wastewater applications.
Flexim Instruments
Oakland, CA
Tel: 510-420-6995
Web: www.flexim.com
Clarifier/thickener drive units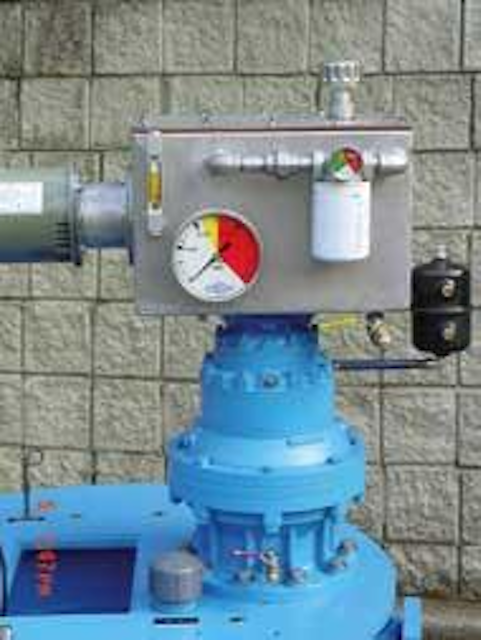 Click here to enlarge image
Type H clarifier and thickener drive units, available from Hi-Tech Environmental, offer advanced drive technology. Hydraulic overloads provide precise torque monitoring and overload protection. Gauge readings are displayed in actual operating torque (ft-lbs). Bolt-in replacement units are available of any existing brand.
Hi-Tech Environmental Inc.
Birmingham, AL
Tel: 800-264-7005
Web: www.hi-techenv.com