PRODUCT SHOWCASE
The Mars Company MUN–1 Multi-Function Meter Tester is a compact, light-weight and rugged field instrument that can resolve water meter complaints on the spot.
Feb 1st, 2004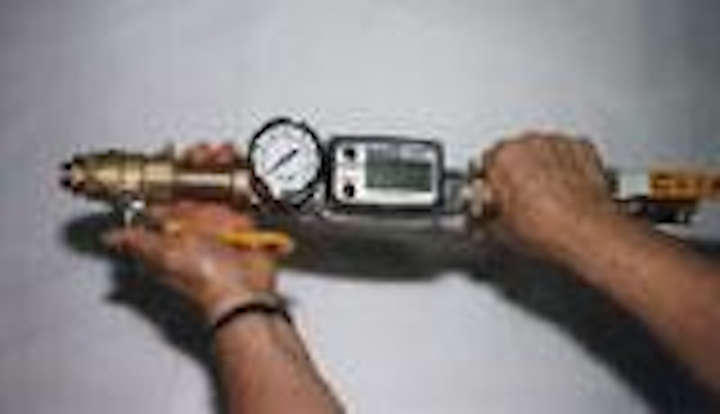 Meter tester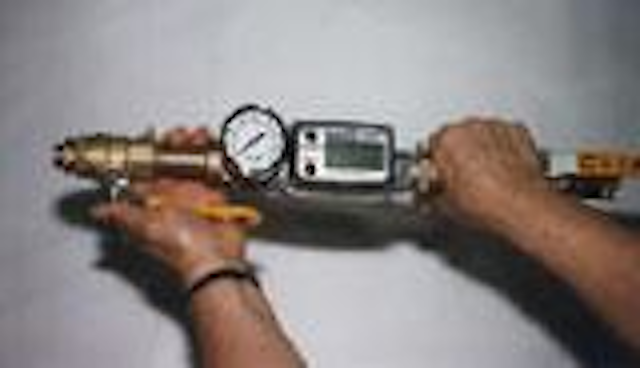 Click here to enlarge image
The Mars Company MUN–1 Multi-Function Meter Tester is a compact, light-weight and rugged field instrument that can resolve water meter complaints on the spot. It can also be used to rate the flow capacity (in USG, Cu. Ft., or Metric) of a newly installed service. It will indicate which side of the meter a blockage is on. It is micro-processor-based, features a large digital readout and is powered by 10-year lithium cells. The test kit comes complete with detailed operating instructions, carrying case and fittings.
Mars Co.
Ocala, FL
Tel: 800-782-5268
Web: www.marswater.com
Security monitoring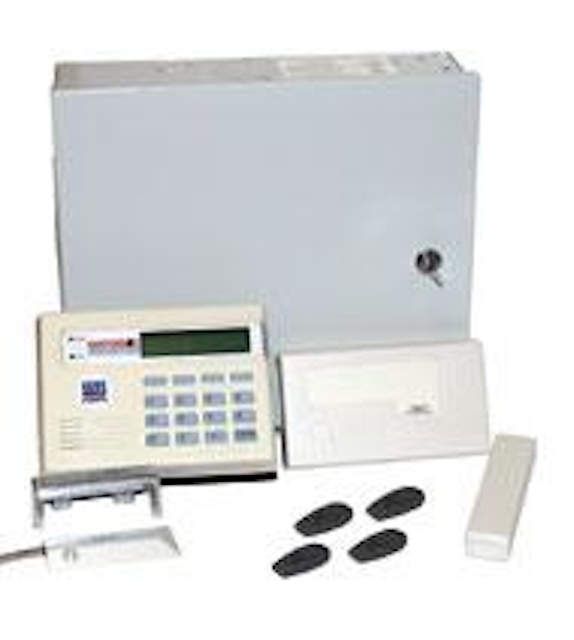 Click here to enlarge image
Gorman-Rupp has announced upgrades to the "Watchdog" monitoring system, including visual monitoring and other safety features. The updated system uses a camera to take still photographs of a person entering a pump station when the door is opened. Additionally, the camera can monitor real-time when the person is in the station. The system has also been upgraded to allow two-way voice to aid in communicating with individuals at the site.
Gorman-Rupp Co.
Mansfield, OH
Tel: 419-755-1011
Web: www.gormanrupp.com
Anti-tampering device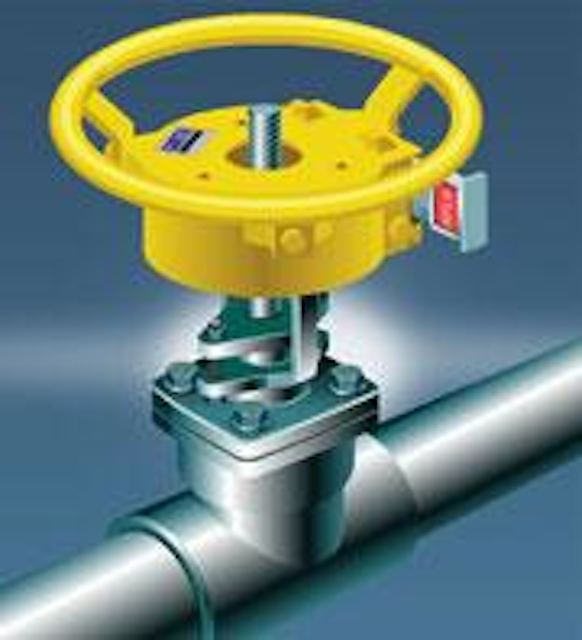 Click here to enlarge image
By ensuring valves and actuators are only operated by authorized individuals, the new Anti-Tamper Lock (ATL) from Smith Flow Control secures companies' assets by reducing the risk of human error or deliberate tampering. Operation involves three simple steps: first, a coded key from the control authority is inserted, engaging the drive; second, the valve is operated to the desired position; and finally, the key is removed and the valve is locked in the desired position.
Smith Flow Control (USA)
Erlanger, KY
Tel: 859-578-2395
Web: www.smithflowcontrol.com
Injector pump

Click here to enlarge image
The Posiprime Metering Injector Pump is designed to mount directly into containers with 2'' diameter openings, such as 55 gallon chemical drums. This ability to meter chemical directly from the original shipment containers eliminates the need to transfer chemical in many installations. The positive displacement, piston driven metering pump has a self-priming submerged pump head. Feed rates are from 0.2 gph to 6.0 gph, and adjustments in 2% increments provide precise control. Models are available with maximum discharge pressures from 40 psi to 250 psi. Additional standard features include: Viton o-rings and Teflon ball valves; PVC, Polyethylene, Polypropylene, Viton and Teflon wetted parts; all ball bearing gear motor and roller bearing drive. Standard voltage is 115V/60Hz, 230V/60Hz, 220V/50Hz, and 24V/60Hz are also available.
Posiprime, LLC
San Diego, CA
Tel: 858-354-5847
Web: www.posiprime.com
Axial, mixed flow pumps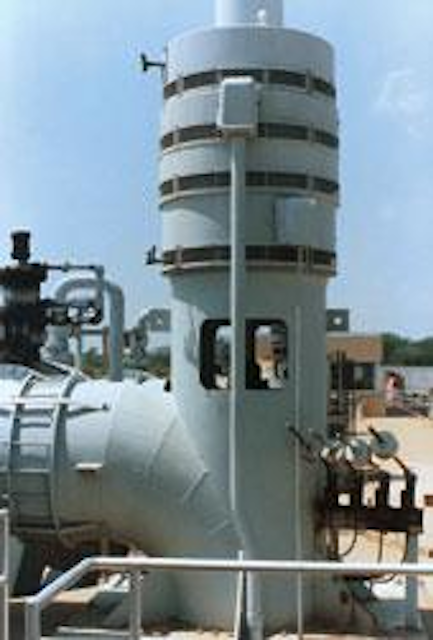 Click here to enlarge image
Patterson's Type G Axial and Mixed Flow Pumps are designed to move large volumes of liquid at low to medium heads with an efficiency and economy unobtainable with any other type of pump. Both the axial flow propeller and the mixed flow propeller are positioned in individual impeller housings just above the suction bell and close to the pump inlet. Water enters the pump through the suction bell, is discharged by the impeller into a guide vane section or diffuser, and then is pumped through the outer column to the discharge connection of the pump elbow. These pumps generally operate in a submerged state with suction entrances flooded. Horizontal units are installed with a positive suction head.
Patterson Pump Co.
Toccoa, GA
Tel: 706-886-2101
Stormwater treatment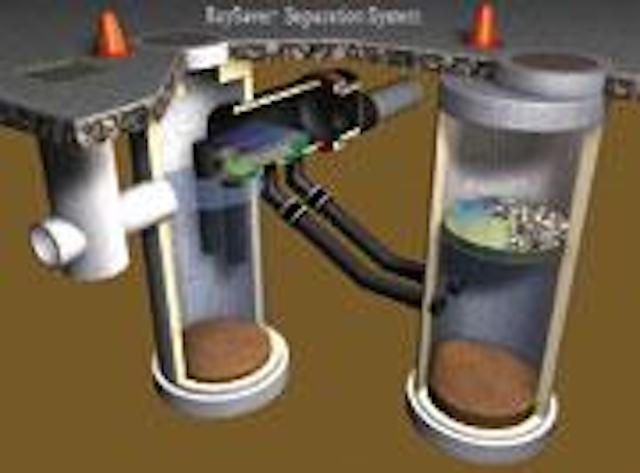 Click here to enlarge image
The BaySaver® stormwater separation system is designed to help utilities meet stormwater treatment regulations. The systems are customizable to site conditions, great for use in municipal retrofit situations, and allow engineers to avoid losing the valuable acreage necessary to support other types of BMPs. Driven by gravity, stormwater flow enters a primary manhole for initial separation. The flow is then treated a second time in an off-line storage manhole, where oils, fine suspended solids, and floatables are collected.
BaySaver Technologies, Inc.
Mount Airy, MD
Tel: 800-229-7283
Web: www.BaySaver.com
Chlorine testing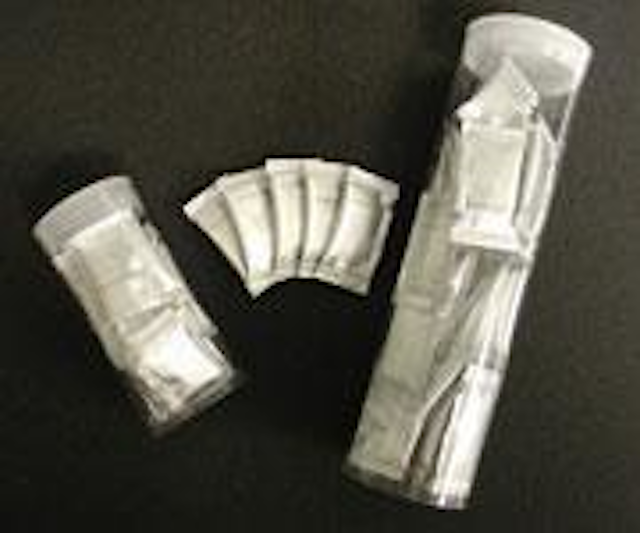 Click here to enlarge image
WET, Inc.'s DPD Powder Pillows are designed to provide many benefits over the standard tablets and bulk powder. The pillows dissolve easily without crushing and the fast rate of dissolution minimizes the positive interference of the combined chlorine on the free chlorine test. They have a longer shelf life and are unaffected by environmental elements, such as light and moisture.
World Environmental Technologies, Inc.
Carol Stream, IL
Tel: 877-938-4621
Web: www.wet-usa.com
High head pumps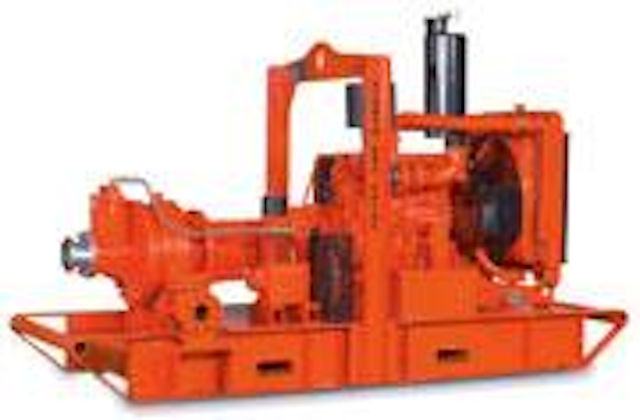 Click here to enlarge image
The latest additions to the Godwin Dri-Prime series of high head pumps include the HL160M and HL130M single stage pumpsets capable of heads to 600 feet. The HL160M model is an 8'' x 6'' unit that pumps maximum flows to 2,000 gpm; whereas the 6'' x 4'' HL130M model handles flows to 1,300 gpm. Both models will pass solids to 13/8'' in diameter. Applications include temporary municipal lift station bypass pumping on high head force mains, high-pressure potable water boosting/pumping, pigging pipelines, temporary fire systems, and more.
Godwin Pumps
Bridgeport, NJ
Tel: 856-467-3636
Web: godwinpumps.com