NEW LITERATURE
The line of Mark II Oriseal curb and meter valves from Mueller is presented in a colorful new brochure. Each feature is clearly illustrated in a cutaway view of a typical Mark II valve
May 1st, 2004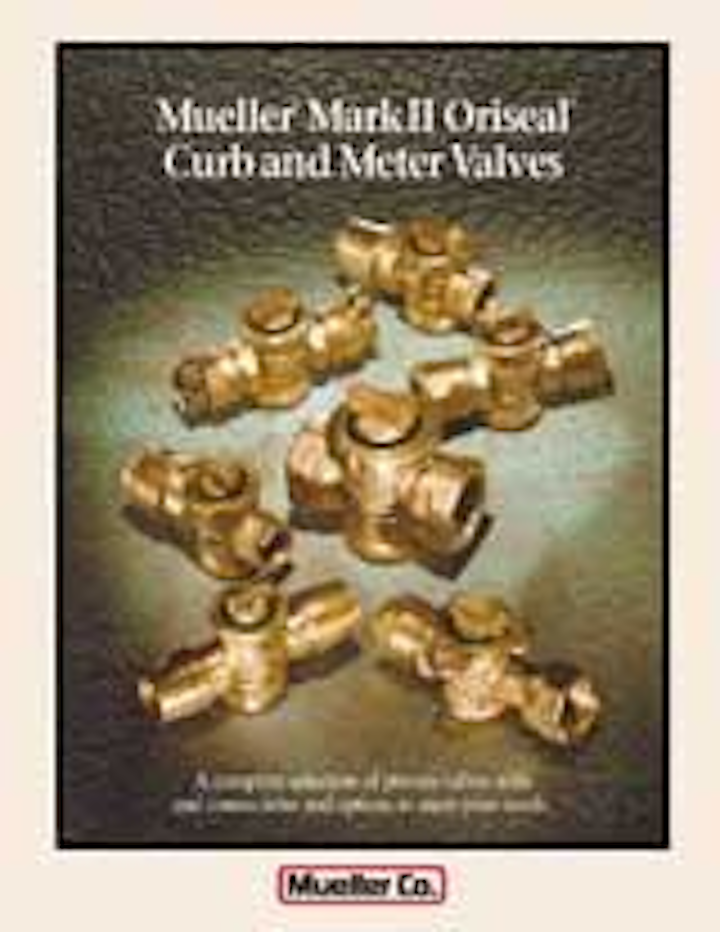 Curb, meter valves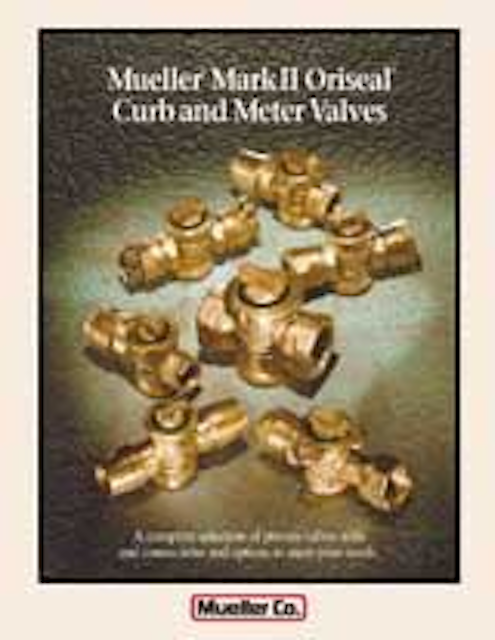 Click here to enlarge image
The line of Mark II Oriseal curb and meter valves from Mueller is presented in a colorful new brochure. Each feature is clearly illustrated in a cutaway view of a typical Mark II valve, including the low-torque balanced pressure plug, the plug's large integral tee-head, and the one-piece, enclosed-bottom body of the valve that has no threaded parts to loosen or leak.
Mueller Co.
Decatur, IL
Tel: 217-425-7354
Web: www.muellercompany.com
Fluid control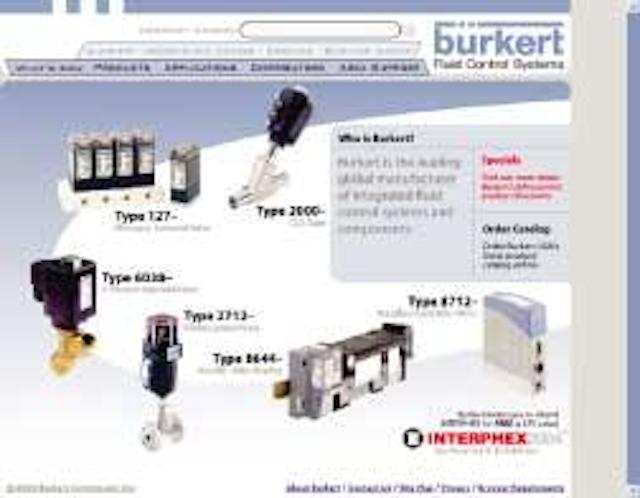 Click here to enlarge image
Burkert has redesigned and enhanced its corporate web site. Customers and prospects now can access product, company, application, distributor and support information more quickly and completely than ever. The new site showcases some of the company's most innovative and popular technologies on the home page. These include the AirLine Type 8644 Remote Process Actuation and Control System, Type 2712 Globe Control Valve, Type 6038 Y-Pattern Solenoid Valve and Type 8712 Mass Flow Controller.
Burkert
Irvine, CA
Tel: 800-325-1405
Web: www.burkert-usa.com
Polymer mortar pipe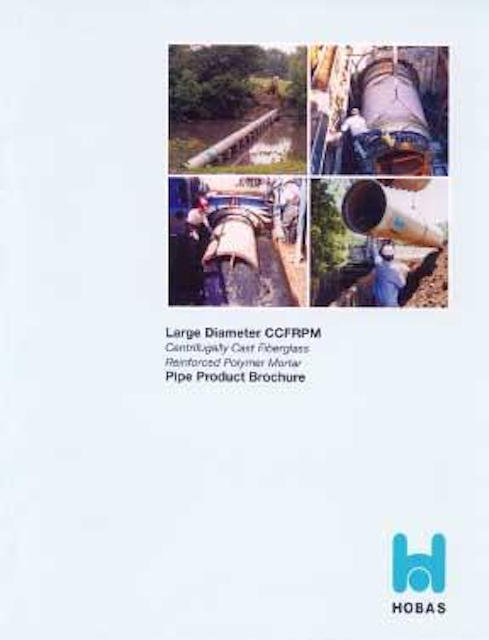 Click here to enlarge image
Hobas Pipe USA has issued an updated 70-page product brochure covering its centrifugally cast, fiberglass-reinforced, polymer mortar pipe. It includes complete information on sizes, stiffness and pressure classes, capabilities, hydraulic characteristics and couplings. In diameters from 18'' to 110'' with leak-free, gasket-sealed joints, the pipe is available in non-pressure and pressure classes for direct bury, sliplining, jacking, microtunneling, above ground installations, tunnels and pipe bursting for sewers, force mains, industrial effluents, foul air and other corrosive environments as well as potable water.
Hobas Pipe USA
Houston, TX
Tel: 800-856-7473
Web: www.hobaspipe.com
Pump protection
Click here to enlarge image
Blacoh Fluid Control has published a free demonstration CD detailing its extensive line of products designed specifically to improve pump and instrumentation performance. Products featured include the Sentry® pulsation dampeners and surge suppressors, which remove up to 99% of hydraulic shock and vibration in fluid applications, and the Spill-Stop® leak containment system, which prevents hazardous and costly spills due to failed diaphragms in air operated diaphragm pump systems.
Blacoh Fluid Control
Riverside, CA
Tel: 800-603-7867
Web: www.blacoh.com
Impeller systems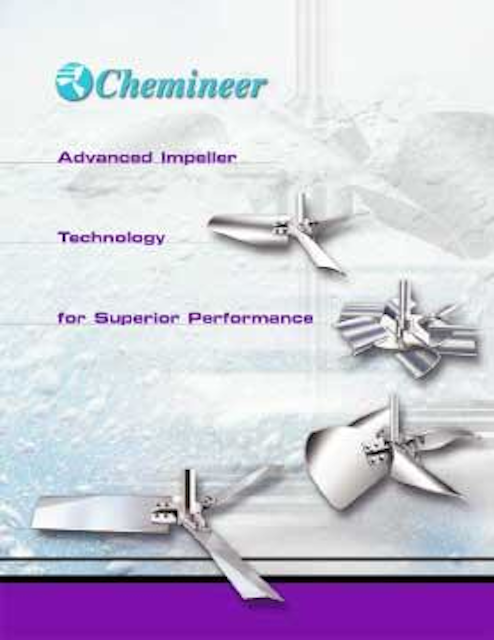 Click here to enlarge image
Chemineer has released a new brochure entitled, "Advanced Impeller Technology for Superior Performance", that details the company's wide variety of impeller designs. This four-page, full color bulletin provides information on its latest impeller advancements, such as the SC-3, the Maxflo® W and the Maxflo® WSE. The new brochure also details the company's time-tested impeller designs, such as the HE-3, the S-4 and P-4. Also found in the new brochure are descriptions of Chemineer's high-viscosity impeller options, such as the Double Helical Ribbon impeller and the Anchor impeller.
Chemineer, Inc.
Dayton, OH
Tel: 937-454-3200
Web: www.chemineer.com
Pumps Catalog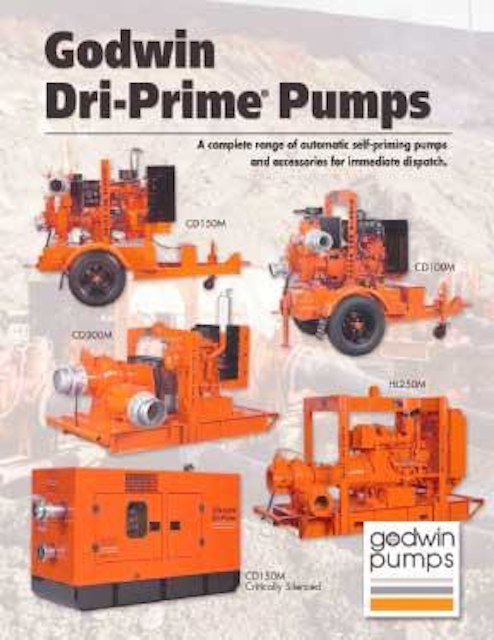 Click here to enlarge image
Godwin Pumps offers a recently updated full color catalog featuring its complete line of Dri-Prime automatic self-priming high volume, high head and jetting pumps. The catalog includes Pump specifications by model as well as applications photos. The pumps are available in sizes from 2'' to 16'', with flows to 10,000 gpm, heads to 500 feet and solids handling to 5 inches in diameter. Also included in the catalog is information on the company's Heidra® line of hydraulic submersible pumps available in sizes from 3'' to 12''.
Godwin Pumps
Bridgeport, NJ
Tel: 856-467-3636
Web: www.godwinpumps.com
Spectroscopy guide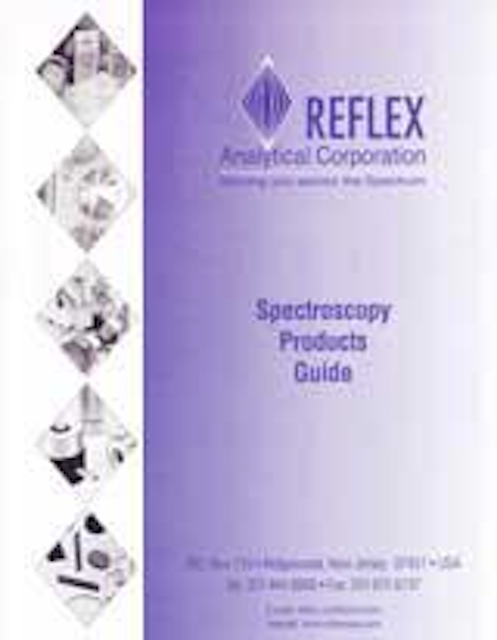 Click here to enlarge image
Reflex Analytical has introduced its new 24 page Spectroscopy Products Guide, a catalog of analytical sampling devices. Included in the guide are UV-VIS cells, hollow cathode and deuterium lamps, transmission cells and reflectance accessories. There are also variable temperature cells, optics, polarizers, ATR elements, presses, evacuable pellet dies, fiber optics, gas cells and much more.
Reflex Analytical Corp.
Ridgewood, NJ
Tel: 201-444-8958
Web: www.reflexusa.com
Treatment retrofits
USFilter Davco Products recently published a new brochure illustrating its retrofit and reconditioning capabilities. The tri-fold incorporates graphics and text to present alternatives to municipal customers for upgrading their older treatment equipment. The company can refurbish existing equipment to include technology upgrades, capacity upgrades, or changing out older biological processes. Order the new brochure entitled "Have Equipment About To Expire? We Can Fix That" through the USFilter website
USFilter Davco Products
Thomasville, GA
Tel: 800-841-1550
Aeration systems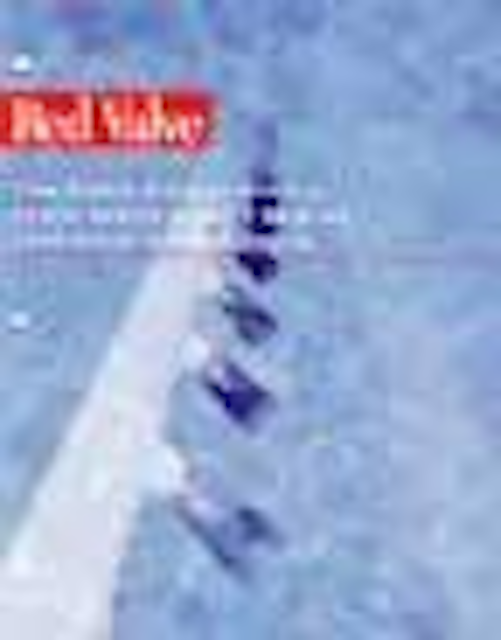 Click here to enlarge image
Red Valve's Tubeflex® Fine Bubble and TFA Coarse Bubble Diffusers and a patented Combination Aeration System are described in an 8-page, full-color, catalog. Information is included on the new 3'' Tubeflex® fine bubble diffuser. The diffuser features a hollow core for reduced buoyancy and a flexible connection to eliminate breakage. It incorporates Tideflex® Check Valve technology to prevent clogging of the header pipe and reduce maintenance needs.
Red Valve Co. Inc.
Carnegie, PA
Tel: 412 279-0044
Web: www.redvalve.com
Air valves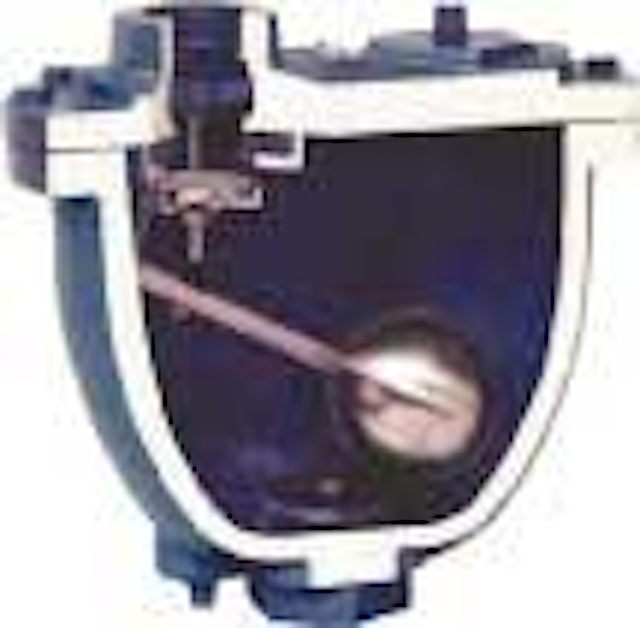 Click here to enlarge image
Val-Matic has released a white paper on the Theory, Application, and Sizing of Air Valves. The paper covers the different types of air valves and explains the different sizing methodologies for the different types of valves. Also included are the formulas behind the different methodologies used in sizing. Finally, the paper provides a sample pipeline profile illustrating valve locations/application and the type of valve to be used at each location.
Val-Matic® Valve and Manufacturing Corp.
Elmhurst, IL
Tel: 630-941-4672
Web: www.valmatic.com
Water treatment
HydroFlo has announced that the company has launched its new corporate website, www.hydroflo.us, which is designed to feature its investment portfolio and provide shareholders and the public markets with information on its activities as a Business Development Company. The website provides information on the company's first operating subsidiary, HydroFlo Water Treatment, Inc. (HWTI), as well as information on HWTI's patented and proprietary water treatment technologies.
HydroFlo, Inc.
Raleigh, NC
Tel: 909-452-6075
Web: www.hydroflo.us
Wireless data systems
Dataradio has launched the Trusted Wireless Data Report, a new publication aimed at educating decision-makers in utilities, enterprises, and public safety organizations about success factors in the deployment of mission-critical wireless data systems. The online newsletter features interviews with wireless communications system managers, systems integrators, and wireless communications experts who offer practical advice and ideas for leveraging new technologies.
Dataradio Inc.
Waseca, MN
Tel: 800-992-7774
Web: www.dataradio.com