New Literature
A compilation of print and digital information resources for the water market.
Jul 1st, 2012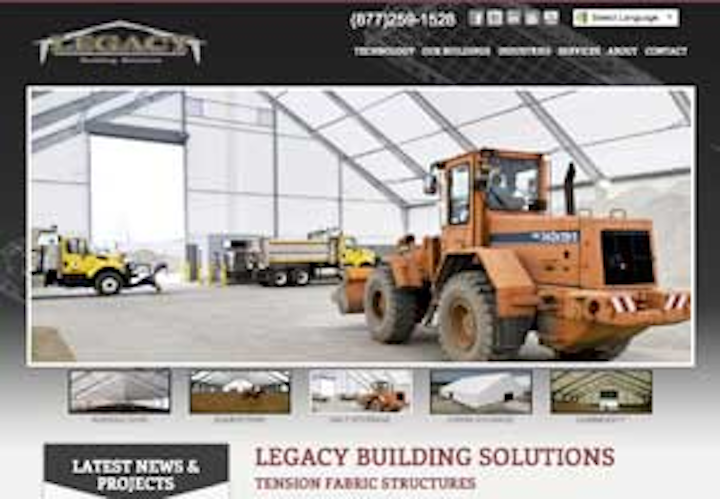 PE fittings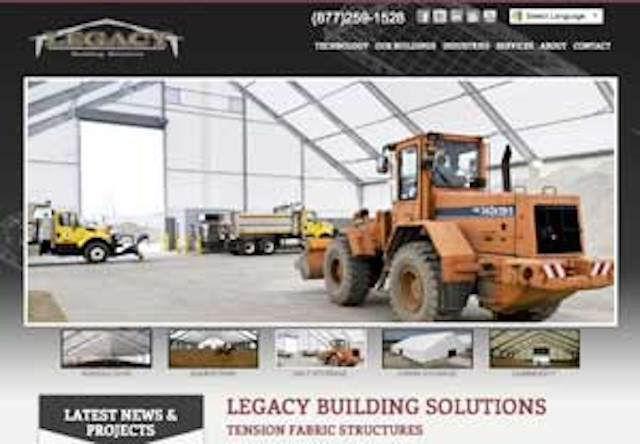 Elster Perfection's Hydrosert® brochure features the company's line of Hydrosert polyethylene water fittings, 100% lead-free fittings used to connect HDPE pipe. The fittings offer quick installation with no loose components and a total installed cost savings versus conventional brass or pack type fittings.
Elster Perfection
www.elster-perfection.com
---
Tension fabric buildings
Legacy Building Solutions, which provides tension fabric buildings, has announced the launch of its new website. The site provides extensive information about the company's unique rigid frame engineering concept and customizable tension fabric structures, including example building profiles, recent project photos, videos, and downloadable literature.
Legacy Building Solutions
www.legacybuildingsolutions.com
---
Piping systems blog
IPEX, a manufacturer of municipal piping systems, has launched ABetterSewer.com, a new blog for wastewater engineers, designers and operators. The blog will cover technical issues related to drop structures, sewer hydraulics and odor control. The goal is to educate and inform on the latest developments, technology and opinions of industry experts with a specific focus upon the Vortex Flow Solution.
IPEX Management Inc.
www.abettersewer.com
---
Technical handbooks
Xylem has produced two new technical handbooks under its Flygt brand that share years of engineering expertise in sludge pumping and wastewater treatment mixing. The 'Flygt Handbook of Sludge Pumping' and 'Flygt Handbook of Mixing' reveal Xylem's in-depth knowledge and engineering expertise in how to best manage these wastewater treatment processes. Sludge Pumping includes details about the advantages of different pump types for transporting sludge, how to estimate the required pump head pressure in a sludge transportation system and a number of case stories spanning Sweden, Norway, the Netherlands and the UK.
Flygt, a Xylem brand
www.flygt.com
---
Emergency valve closing
Halogen Valve has developed new videos demonstrating its product line of emergency valve closing systems for hazardous gas containers. A new product brochure is also available on the company's web site. Products featured in the videos include the Eclipse Actuator and Terminator Actuator. The emergency valve actuators are shown being installed and tested on ton containers and 150 lb cylinders.
Halogen Valve Systems Inc.
www.halogenvalve.com
---
Pumping systems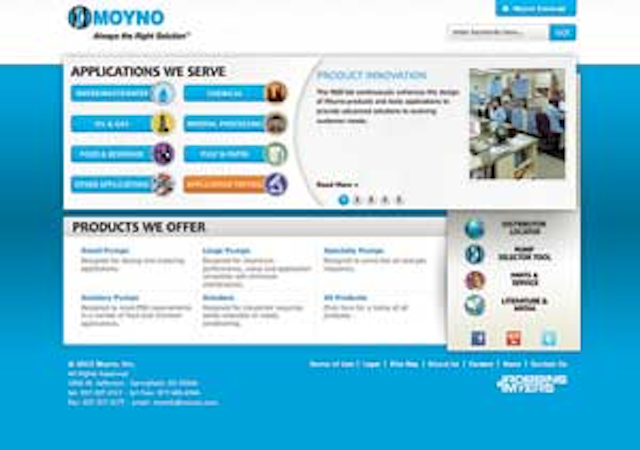 Moyno has updated its website to include extensive information on the company's expanded line of progressing cavity pumps, sludge pumps, metering pumps, sanitary pumps, mag-drive pumps, multiphase fluid transfer systems and grinders.
Moyno Inc.
www.moyno.com
---
PEX guide
A report that can be used as a reference guide for the installation of cross-linked polyethylene (PEX) pipe has been issued by the American Water Works Association (AWWA). Authored by the AWWA C904 Subcommittee of the Standards Committee on Polyolefin Pressure Pipe and Fittings, the report details the methods of manufacturing, material properties and the capabilities of the flexible pipe.
American Water Works Association
http://apps.awwa.org/waterlibrary/search.aspx
---
Compressor alignment
VibrAlign has launched a website to provide information for anyone involved in laser shaft alignment and flatness measurement of compressors. The website features three laser measurement systems with special features aimed at these users. The laser tools are from Fixturlaser of Sweden, and include the XA Ultimate, XA Professional, and GO Pro. The site also offers information about a new mobile app being introduced by VibrAlign, Laser-Dials, which converts rotating shaft alignment data between dial indicator readings and laser shaft alignment system angles and offsets.
VibrAlign
www.compressoralignment.com
More WaterWorld Current Issue Articles
More WaterWorld Archives Issue Articles