New Products
Ludeca has introduced a wireless module for laser alignment certified for use in explosive environments.
Apr 1st, 2012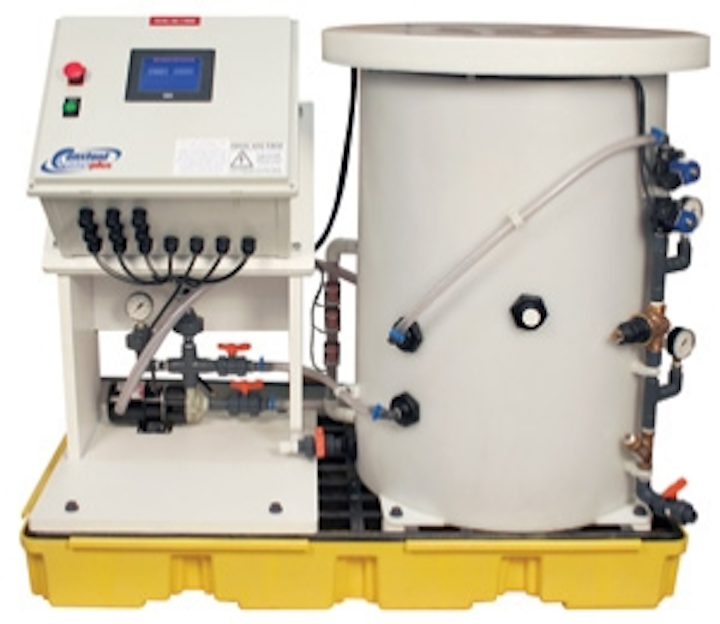 Shaft alignment
Ludeca has introduced a wireless module for laser alignment certified for use in explosive environments. This module operates with the Optalign smart EX or Rotalign smart EX laser shaft alignment systems by Prueftechnik. Measurement data is transferred between the measurement sensor and the alignment computer using the ATEX/IECEx certified EX RF module — making alignment jobs easier and more convenient without compromising operator safety.
Ludeca Inc.
www.ludeca.com/wireless
Level monitoring
Solinst has introduced the new Levelogger Junior Edge for level and temperature monitoring in groundwater or surface water monitoring applications. The new instrument features a Hastelloy pressure sensor with improved corrosion resistance. It can withstand two times over-pressure without permanent damage. The device has an increased memory capacity of 40,000 sets of water level and temperature data points, a 5-year battery, and accuracy is 0.1% FS. Sampling is linear at a user-defined interval from 0.5 seconds to 99 hours.
Solinst Canada Ltd.
www.solinst.com/Prod/3001/Junior/
Lime/sludge mixer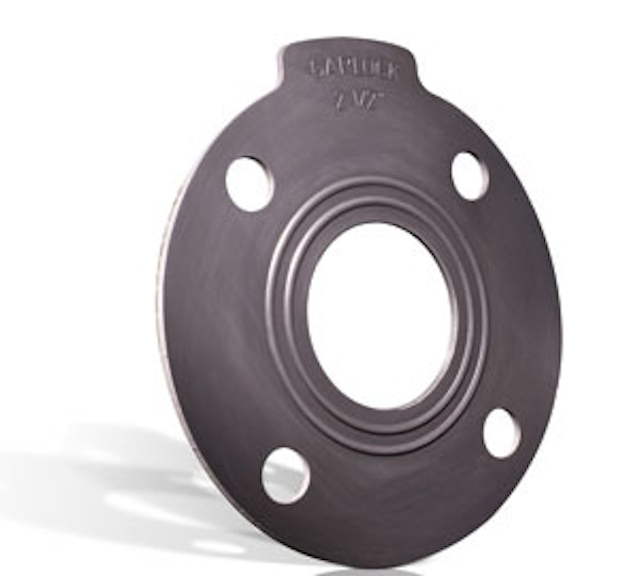 Sodimate's MBV paddle lime/sludge mixer is the smallest sludge mixer on the market. It offers orientable paddle blades that allow efficient mixing of lime and dewatered sludge coming from dehydration systems. It is possible to combine the mixer with sludge conveyors, sludge pumps and lime feed systems for an effective sludge stabilization process (Class B). Its stainless steel construction makes it versatile for many harsh municipal and industrial applications. The lime/sludge mixer comes in different sizes and can mix from 0.5 up to 15 tons/hr of dewatered sludge. The mixer can also be mounted into trailers for remote treatment areas and used for demo and trials.
Sodimate, Inc.
www.sodimate-inc.com
Static injection mixers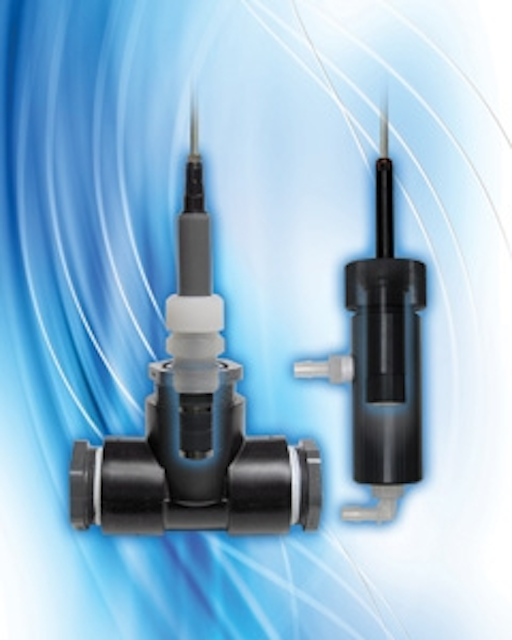 The Westfall Model 2800 Static Mixer is a 316SS wafer-style fixed plate with integral gaskets and a pre-drilled flange that is designed to fit into the mating flange bolt circle of any piping system to provide rapid mixing. Achieving better than 98% injected fluid dispersion only 10 diameters down-stream, the short laying length is a fraction of traditional mixers, which makes it less costly to produce, ship, install, and maintain. Available up to 10 ft. dia., the 2" wide mixer can replace a traditional mixer which is typically 25 ft. long.
Westfall Manufacturing
www.westfallmfg.com
Butterfly valves
Hayward Flow Control has released its new Sure-Tuff BYCS Series Butterfly Valves. This new line of valves compliments the company's thermoplastic quarter turn valves and offers an economical yet corrosion resistant alternative to cast iron butterfly valves. The valves are available in sizes 2" - 8", with hand lever or gear operators. The valves feature a maximum pressure rating of 150 psi for all sizes, and a service temperature of up to 140°F. They have a PVC body and disc, with stainless steel stem and EPDM booted seat.
Hayward Flow Control
www.haywardflowcontrol.com
Restrained flange adapter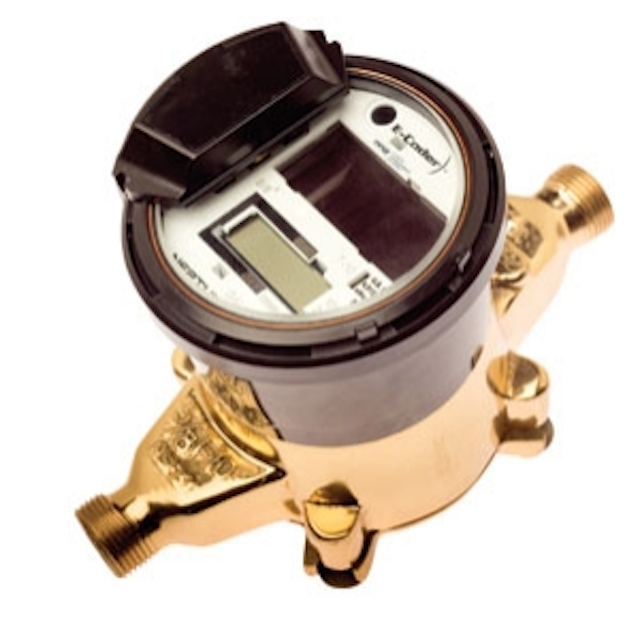 The Ford Restrained Flange Adapter is designed with the UFR1400 or UFR1500 restraints and the SO-EZ gasket. They provide a true stab fit. The restraint gland is furnished with actuating screws designed to twist off at the correct installation torque. The design and flexibility of the gasket maintains alignment of the pipe and coupling on various types of pipe having nominal pipe ODs. Features such as closed starter lugs, bolt-stops on the center sleeve, and the SO-EZ gasket make the restrained adapter easy to install without disassembly.
Ford Meter Box Co.
www.fordmeterbox.com
Water well drills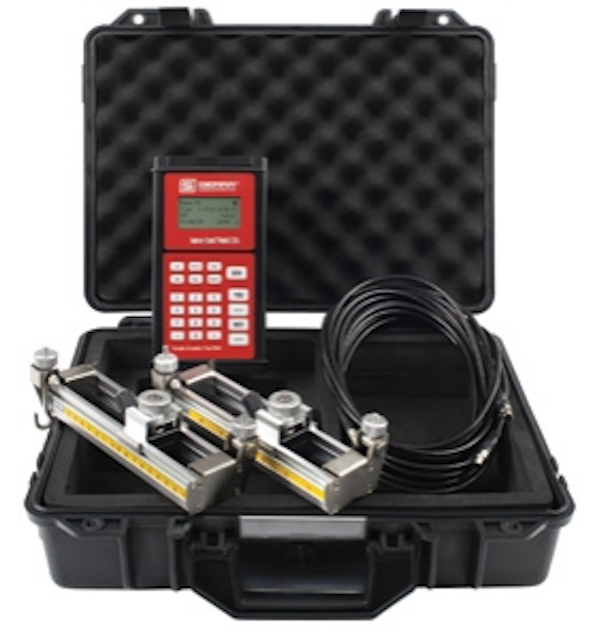 Little Beaver has introduced the Lone Star LS T1 line of water well drills. Featuring hydraulic operation, the units handle the toughest drilling projects and can operate in a variety of soil conditions including sand, clay and hard rock formations. In addition to water well drilling work, the units are suited for soil sampling, geotechnical testing and auger drilling, and are offered in four configurations to better suit specific applications.
Little Beaver
www.littlebeaver.com
Grinder pumps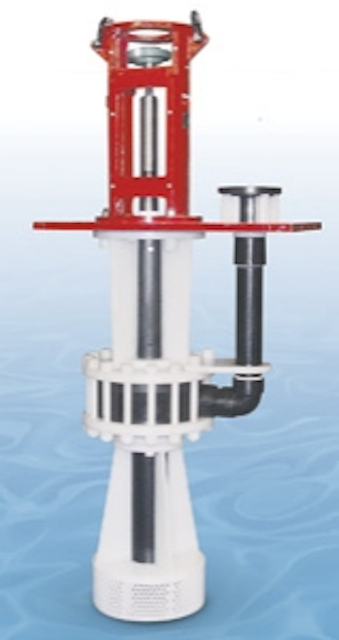 With models available from 1 to 7 ½ hp, Zoeller Engineered Products offers an extensive line of grinder pumps. Cool run design technology effectively disperses heat, promoting longer service life. The units are available with multiple discharge configurations and wet end designs. Some models feature the company's reversing cutter design, preventing cutter jams. The hardened SS star cutter rarely requires replacement. Models are available with either standard or explosion proof motors.
Zoeller Engineered products
www.zoeller.com
Temperature sensor

FTS has launched a new digital submersible temperature sensor. DigiTemp is a simple digital temperature sensor for use in water or soil, and its use of SDI-12 interface makes it unique in the marketplace. The sensor has been tested and approved by the USGS Hydrological Instrumentation Facility (HIF). It is compatible with virtually every monitoring system already in use. It is used by the USGS in stream gauging sites across the US.
Forest Technology Systems (FTS)
www.ftshydrology.com
Leak detection
The new Spectroline® OPK-340 Industrial Leak Detection Kit has everything a technician needs to accurately and efficiently pinpoint the exact source of all fluid leaks in hydraulic equipment, compressors, engines, gearboxes, fuel systems and water-based systems. The heart of the kit is the cordless, rechargeable, Optimax™ 3000 blue light LED leak detection flashlight. It's 15 times brighter than standard LED lights and has an inspection range of up to 20 feet. Powered by a rechargeable NiMH battery, the unit has an LED life of 50,000 hours. Also included in the kit is a 16 oz, twin-neck bottle of OIL-GLO™ 44 concentrated fluorescent oil dye. This patented dye is compatible with all synthetic- and petroleum-based fluids.
Spectroline
www.spectroline.com
Portable velocity flow meter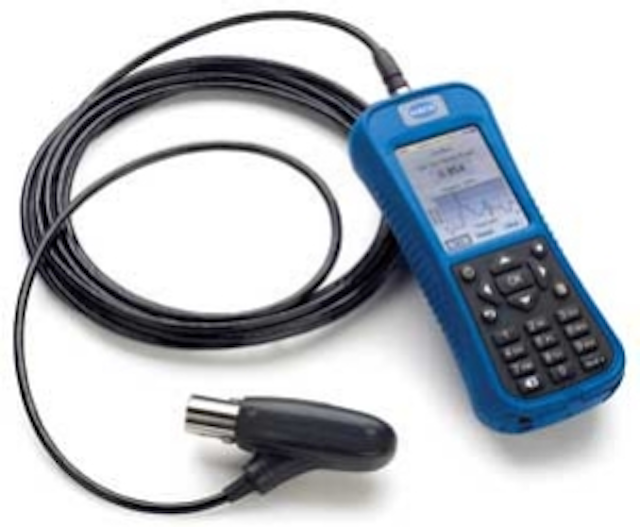 Hach's new FH950 Portable Velocity Flow Meter with electromagnetic sensor simplifies the velocity measurement process for stream discharge measurements, primary device calibration and sewer spot-check measurements. Step-by-step instructions guide the user through the flow profiling process, and with the ability to log velocity and entered depth information within the meter, field time is cut in half. Discharge calculations are available real-time and collected flow data is conveniently downloaded to a computer via the USB connection, eliminating post-site visit manual data transfer and calculations.
Hach Co. Flow Products and Services
www.hachflow.com
Non-Contacting ultrasonic flowmeter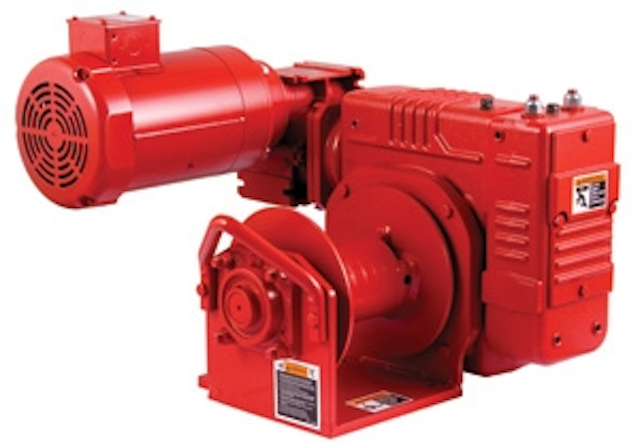 The new Greyline TTFM 1.0 Transit Time Flowmeter includes clamp-on ultrasonic transducers for flow measurement of liquids including water, oils and chemicals. The step-by-step setup menu determines sensor mounting configuration and separation distance. Powerful new digital signal processing ensures ±1.0% accuracy in a wide range of applications and operating conditions. Flow rate, flow direction, totalizer and relay status are shown on the backlit LCD display.
Greyline Instruments Inc.
www.greyline.com
Protective lining
Sauereisen SewerGard™ No. 210X is a protective lining specifically formulated for municipal wastewater environments. The liner provides a chemical-resistant barrier for concrete, masonry, brick and steel substrates. It has the ability to build up to 125 mils in a single coat and offers strengths in excess of 15,000 psi. The coating has the ability to maintain an elongation of more than 12%. As a 100% solids epoxy polymer, it is specified to protect infrastructure throughout the wastewater industry.
Sauereisen
www.sauereisen.com
Flow monitoring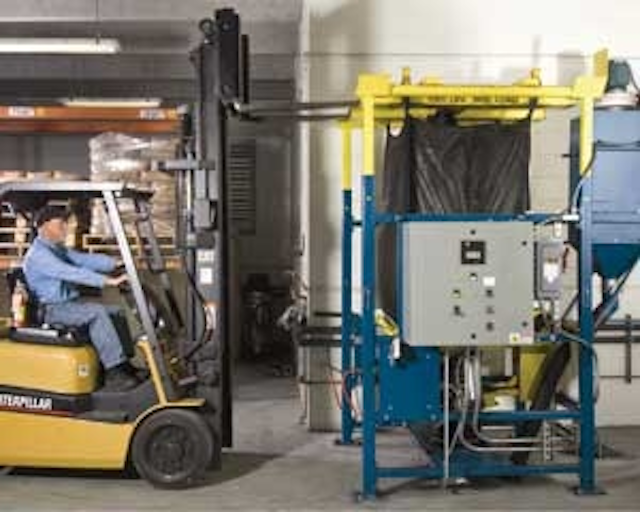 The mounted and portable versions of the FlowShark Pulse from ADS are liquid flow monitors for use in open and closed channels of virtually any shape. These monitors measure flow velocity using gated cross correlation with digital pattern recognition. With velocity accuracy capability of better than ± 2%, the monitors are ideal for use in unusual or dynamic velocity profiles with no software, laptop, or calibration requirements. With both the permanent and portable models, programming is done on the built-in backlit display with no software required and data are viewed instantly.
ADS Environmental Services
www.adsenv.com/flowshark
Chlorine analyzer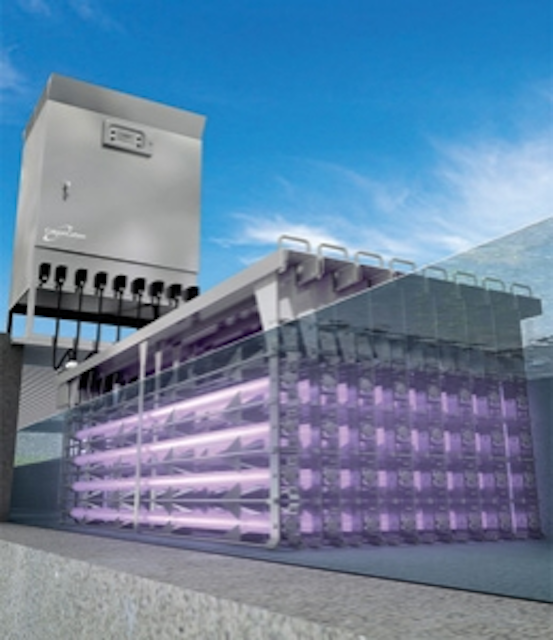 The Hanna Instruments process chlorine analyzer Model 320 allows for the simultaneous monitoring of chlorine concentration along with pH. Samples can be taken every 3 to 90 minutes depending on the user preference. The analyzer uses the EPA DPD 330.5 method for chlorine concentration determination. The instrument comes with one or two 4-20 mA outputs so both parameters can be configured with most SCADA systems. The PCA320 has an accuracy of ±.35 mg/L for chlorine concentration and a ±0.05 for pH.
Hanna Instruments
www.hannainst.com/usa
Multi-actuator valve controller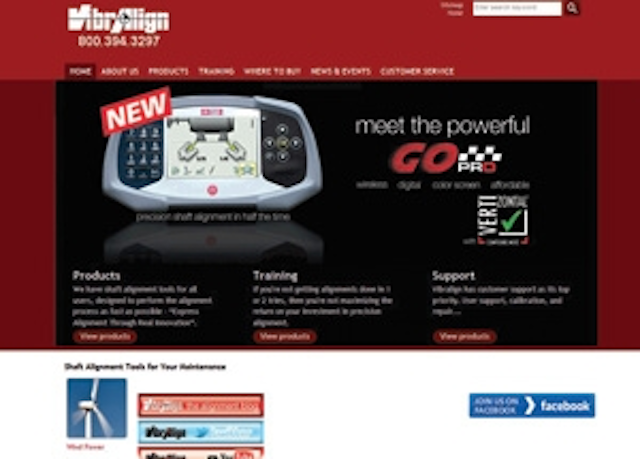 The Duplex Model II control system quickly closes up to two Eclipse™ actuators on toxic gas cylinder and ton container valves when activated by panic buttons or remote gas sensors. The system applies 30 foot-pounds of torque for test closures and 50 foot-pounds of torque for emergency closures of the cylinder valve. The valve controller can provide SCADA systems with actuator closure status and error codes to quickly analyze problems and take the appropriate corrective action.
Halogen Valve Systems
www.halogenvalve.com
Data logging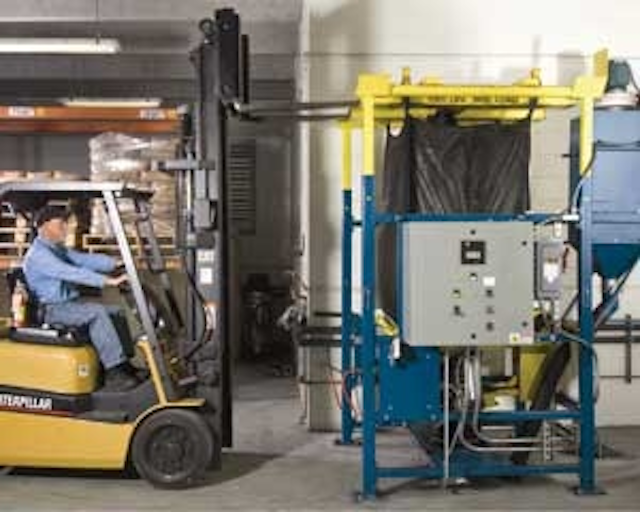 Logic Beach's new IL-Mini™ is a low-cost, fully programmable, stand-alone data logging instrument. Users can program the unit for advanced math, statistical data reduction, conditional logging, inter-channel calculations, advanced alarm algorithms and more data logging and alarming features. With the intuitive drag and drop icon programming offered by HyperWare-II software, the new weatherproof logger is quick to configure and deploy for energy audits, emissions monitoring, water studies and more.
Logic Beach Inc.
www.logicbeach.com
Conductivity, TDS tester
Ultrapen™ PT1 is Myron L's groundbreaking new Conductivity/TDS/Salinity tester. The PT1 pen features the accuracy and stability of benchtop lab equipment with the convenience of a pen. Constructed of durable aircraft aluminum, the pen is fully potted for extra protection with an easy to read LCD and one-button functions. It allows the user to select from three of the most commonly used solution standards: KCl, NaCl, and Myron L's 442 proprietary standard for Natural Water™.
Myron L Co.
www.myronl.com
Membranes
QUA®, a developer of membrane products for water and wastewater treatment applications, has been awarded NSF/ANSI 61 Certification for the manufacture of its Q-SEP® range of Hollow Fiber Ultrafiltration (UF) Modules. The modules are used for such applications as pretreatment to reverse osmosis (RO) systems (brackish and seawater applications), purification of surface and well water for potable applications, filtration of industrial water, and wastewater recycle and reuse. The modules contain UF membranes manufactured with QUA's patented "Cloud Point Precipitation" method. This process ensures a high pore density along the length of the fiber and uniform pore size distribution in the membrane.
Lift station control
The Eco Smart Station® provides a safe, energy efficient solution for pump control in municipal lift station applications. The system integrates an Energy View® controller with the latest variable frequency drive technology into the multiple compartment Arc Armor® enclosure to reduce exposure to arc flash and save energy. The controller is powered by kW Logix® Software. The color touch screen HMI has the ability to provide level control, pump alternation, flow monitoring, data logging, alarm log, and historical trending.
SJE-Rhombus
www.ecosmartpanel.com
LCD monitors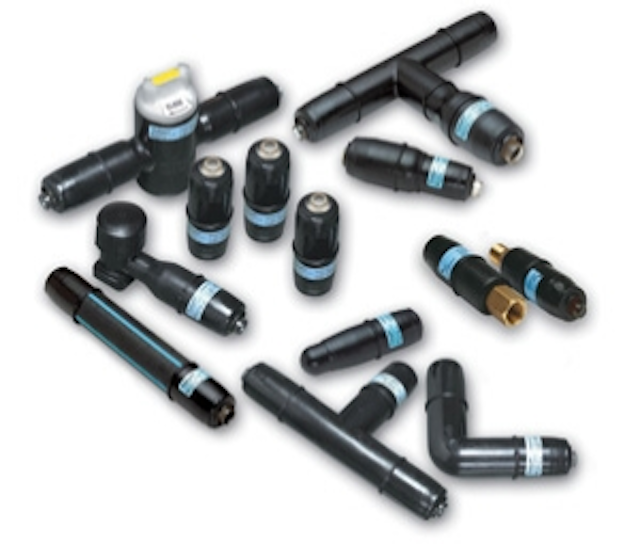 TRU-Vu Monitors has released the new SRM-10.4 Series 10.4" Sunlight Readable LCD Monitors. The monitors are suited for outdoor use in nearly any type of pipe or main-line inspection system: water, sewer, industrial process, electric or gas lines. The use High-Bright LED backlights that produce 1,000 nits of brilliant white light, without the excess heat of older CCFL fluorescent backlights. The LED backlights also increase the monitor's overall ruggedness and durability. The monitors are mounted in a powder-coated steel housing.
p>TRU-Vu Monitors Inc.
www.tru-vumonitors.com
Sampling station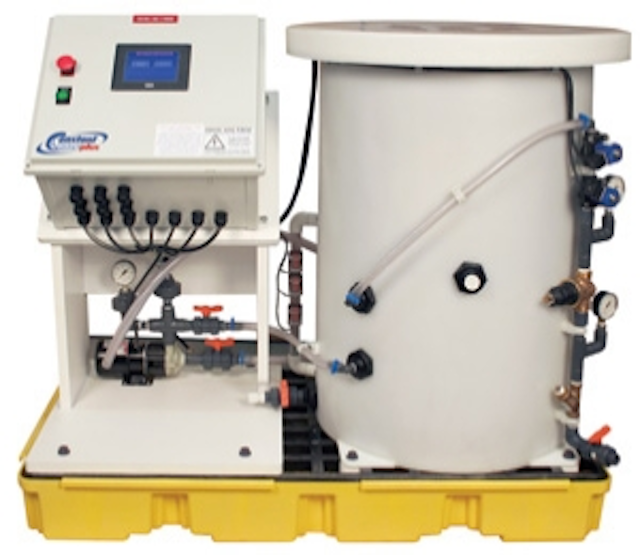 When equipped with sensors with Memosens protocol, Endress+Hauser's Liquistation sampler becomes a measuring station solution for modern environmental monitoring that not only provides obligatory EPA sample collection, but can additionally provide online measurement of multiple parameters: pH, ORP, conductivity, dissolved oxygen, turbidity ammonium and nitrate. Memosens technology means that sensors can be pre-calibrated in the laboratory and installed at the process.
Endress+Hauser
www.us.endress.com/csf48
DO monitoring
The In-Situ® RDO® PRO Probe uses the latest optical technology for measuring DO in process environments. The USEPA has recommended approval to RDO optical DO methods for use in Clean Water Act programs. The probe's simple design reduces user error because the calibration coefficients and expiration clock are loaded into the sensor cap. The probe operates with no drift over long-term deployments, and the calibration will last for several months if sample fouling is minimal. The probe also reduces maintenance—no hydration, conditioning, or special storage is required. The use of membranes and filling solutions are eliminated. The probe's patented signal processing design responds quickly to oxygen and temperature changes and delivers consistent, reproducible results.
In-Situ
www.in-situ.com
Ozone generator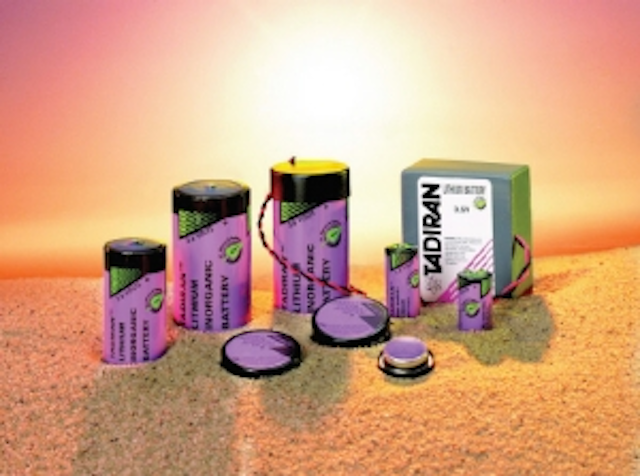 The new AC Series Ozone Generator from IN USA provides silent corona discharge ozone generating technology in a very compact package. This industrial-grade ozone generator is based on a proprietary ceramic plate technology capable of producing very high concentrations of ozone. A single generator can produce more than 80 g/hr or 4.5 lbs/day of ozone with concentrations in excess of 200 g/Nm3 or 14% w/w. Multiple AC series generators can be stacked in a rack system producing over 300 g/hr or 13 lbs/day. The generators are air cooled and require no cooling water. They can run on single phase 110v power and are designed with a built-in Power Factor Correction to minimize utility bills.
IN USA Corp.
www.inusacorp.com
More WaterWorld Current Issue Articles
More WaterWorld Archives Issue Articles