Valves
The Pacific Tek Model PT13 Long Reach Valve maintenance trailers combine everything needed for an effective "valve exercising" and maintenance program on a 10 ft. long trailer able to be towed by any vehicle in the fleet.
Feb 1st, 2012
Valve maintenance
The Pacific Tek Model PT13 Long Reach Valve maintenance trailers combine everything needed for an effective "valve exercising" and maintenance program on a 10 ft. long trailer able to be towed by any vehicle in the fleet. A long reach valve operator reaches out from the trailer up to 13 feet to operate underground valves. It is able to apply up to 800 ft. lbs. of torque. The operator communicates directly with a computerized GIS mapping system with GPS to capture and store all of the data about the valve while it is being operated.
Pacific Tek
www.pacific-tek.com
---
Valves
GF Piping Systems has introduced the new generation Type 561/562 Cone Check Valve and the Type 591/595 Vent and Bleed Valve Series featuring a new spherical cone shape design that offers improved flow characteristics and leak-proof operating performance. Available in sizes from 3/8" – 4", customers can select from PVC, CPVC, PROGEF standard, polypropylene, SYGEF® PVDF, or ABS materials to match their plastic piping system. Sealing materials are available in EPDM and FPM.
GF Piping Systems
www.gfpiping.com
---
Valve actuators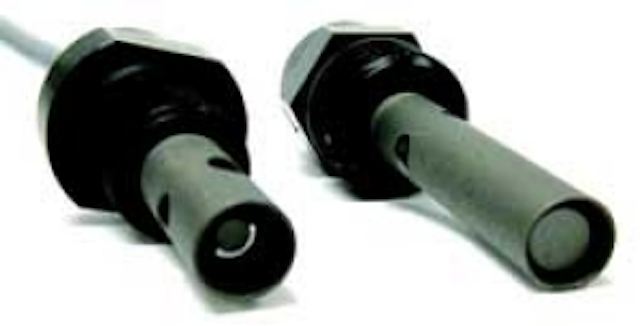 Rotork Fluid Systems offers a new actuator package designed for effective control of pump control valves in water and wastewater treatment facilities. The system protects discharge pumps and piping systems from reverse flow and water hammer. The system has a specially designed hydraulic manifold, which eliminates control circuit piping and potential leak points.
Rotork Controls Inc.
www.rotork.com
---
Plastic valves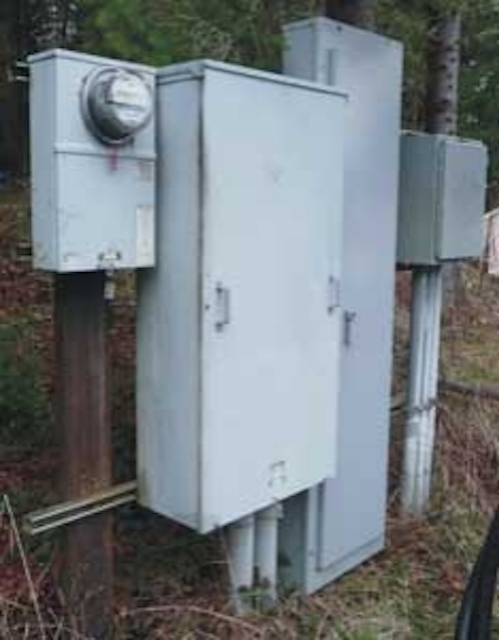 Asahi/America has published its new 188-page Thermoplastic Valves and Actuation Catalog. A resource for engineers, plant managers and distributors, the catalog highlights the advantages of using thermoplastic valves and actuators in fluid handling systems, including their corrosion-resistant properties. It provides technical information and specifications for the company's valves and pneumatic and electric actuators.
Asahi/America Inc.
www.asahi-america.com
---
Emergency shutdown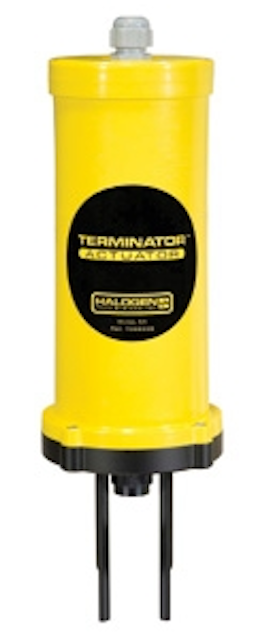 The Halogen Valve Terminator Actuator™ closes and torques hazardous gas 150 lb. cylinder valves in an emergency in three seconds. This microprocessor controlled and sequential operated system applies 40 foot-pounds during an emergency situation to the valve stem as recommended by the Chlorine Institute. The Gemini controller has a self-contained battery system that guarantees the operation of the motorized closing mechanism even during a power failure. The latest Fire Codes recognize and approve the "automatic-closing fail-safe shutoff valve" system in lieu of a scrubber treatment system.
Halogen Valve Systems
www.halogenvalve.com
---
Sewage relief valve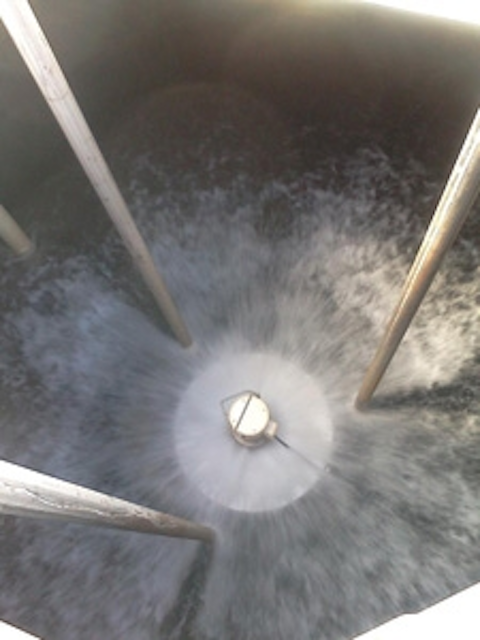 The Pneumatic Dynamic Lifter from Singer Valve is a compact sewage relief valve that can handle high pressures and uses a compressed air cylinder to hold the valve closed. This chamber is fitted with a relief pilot that is normally closed as long as the line pressure is lower than the set point. If pressure rises above the set point, the relief pilot opens, causing the air in the cylinder to vent, which in turn opens the valve.
Singer Valve
www.singervalve.com
---
Ball valves
Val-Matic's Ener•G® AWWA Resilient Seated Ball Valve was the solution for the Findlay Water Treatment Plant. A Case Study is available on the company's website. The seats on four of the plant's five rubber-seated ball valves continually failed, leaked and were in constant need of repair. A trial replacement of one of their faulty valves with a Val-Matic valve proved successful, leading to the replacement of the remaining faulty valves. Performance, cost savings and energy savings were key factors leading to the decision to replace their old valves.
Val-Matic Valve & Manufacturing Corp.
www.valmatic.com
---
Check valve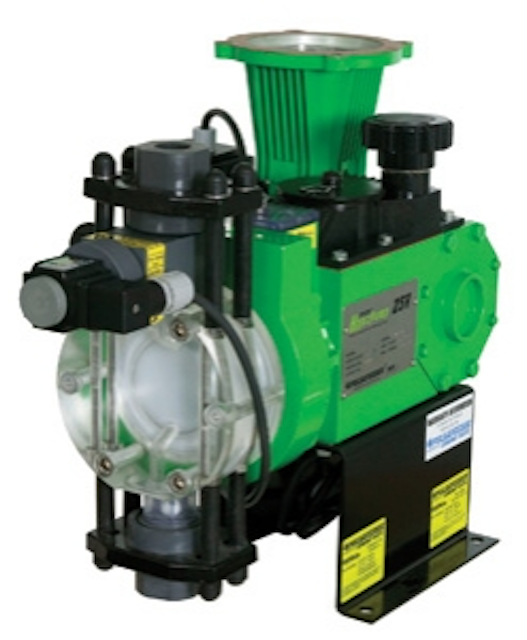 The CheckMate® Inline Check Valve is suited for use in outfalls, stormwater, CSO and SSO applications. Its custom-engineered, all-rubber unibody design prevents sewer system's offending odors from backing up, while still allowing water to discharge as needed. The valve is designed to eliminate the backflow of unwanted gases that typically result in complaints about odor from the general public. The valve has a unique elastomer fabric-reinforced design and is readily available in 4" to 72" sizes.
Tideflex Technologies
www.tideflex.com.
---
Valve locks
Netherlocks' TVL (Throttle Valve Lock) allows users to secure a throttle, choke or control valve in any position. The TVL can help ensure that specific calibration settings are not changed without the proper clearance. It is integrated onto the valve and controlled by a single key which, when removed from the lockbox, renders the valve inoperable. Products like wires and chains to secure a valve allow small movements even while the lock is applied. When the TVL is used, it leaves no room for "play" and protects the valve's calibrated position.
Netherlocks USA
www.netherlocks.com
---
Piston valve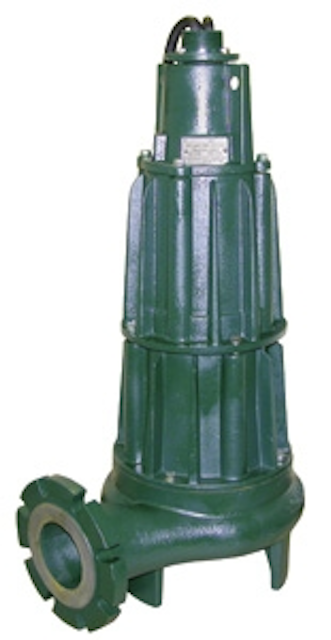 The Fluid Control Division of Parker Hannifin has introduced an enhanced model of its 810 Series Angle Body Piston Valve that features stroke limitation while maintaining the standard optical valve position indicator. The indicator allows the user to see if the valve is functioning open or closed, enhancing the product's ease of use and operation. The valve is designed to be versatile and durable, handling millions of cycles in applications with high temperatures and aggressive media.
Parker Hannifin, Fluid Control Division
www.parker.com/fcd
---
Water control products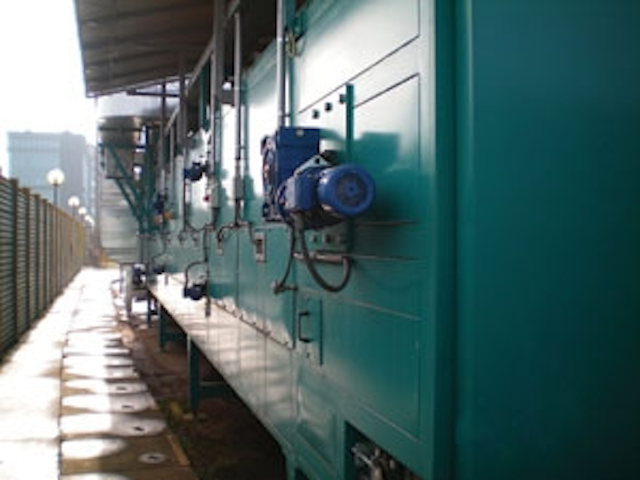 Rodney Hunt designs and manufactures cast and fabricated gates, valves and hydraulic actuation equipment. Water control products include cast iron sluice gates; fabricated aluminum and stainless steel slide gates; a variety of valves; and hydraulic, electric, and pneumatic actuation systems, including the SCUBA® electro-hydraulic actuator.
Rodney Hunt Co.
www.rodneyhunt.com
---
Plug valve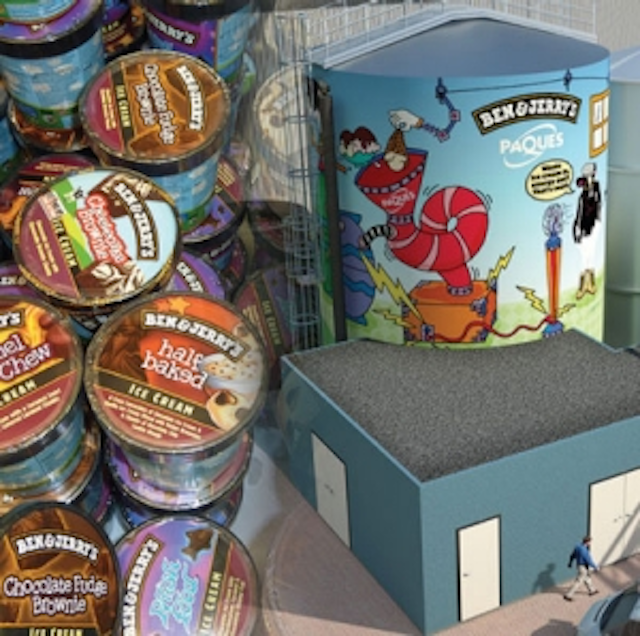 The Pratt Ballcentric® Plug Valve, available in sizes ranging from 1/2" – 72", is designed specifically for wastewater applications. The round port design available on sizes 1/2" through 12" offers the least resistance to slurry, sludge, and fluid flow, resulting in less erosion, longer service life, and reduced pumping costs. Round port valves offer the best flow characteristics compared to alternative port openings, resulting in less pressure drop across the valve.
Henry Pratt Co.
www.henrypratt.com
---
Insertable valve
Team's InsertValve™ installs under pressure, eliminating the need for line shut downs for valve cut-ins. Designed for a wide range of line sizes and types, the valve's wedge gate seats on the valve body, not the pipe bottom. This unique feature prevents the seat from coming into contact with the cut pipe edges. If repairs are needed, the valve can be repaired under pressure.
Team Industrial Services
www.teamindustrialservices.com
---
Air/vacuum valve
The Air/Vacuum Valve from Larox Flowsys automatically exhausts large volumes of air from the system while it is being filled with slurry. When the contamination is being emptied, air displaces the fluid and re-enters the pipeline to equalize pressure. It prevents discharge of the medium to keep your work environment clean and safe. When the system is filled and operating, the fluid lifts the ball until it closes the orifice. The orifice will remain closed until the system is emptied. Working pressure standards are 150 up to 1500 psig for air release valves, and up to 240 psig for combination valves for use on slurries.
Larox Flowsys Inc.
www.larox.us
---
Valve controllers
Universal Valve Controllers (UVC) from OCV are the "brains" for the company's Series 22 Electronic Control Valves. The UVC is used in conjunction with the 115-3 or 115-36 diaphragm actuated, automatic control valve to provide a digital solution to fluid control applications. Not only can users control the what, the UVC provides the method to also control the when.
OCV Control Valves
www.controlvalves.com
---
Backpressure valve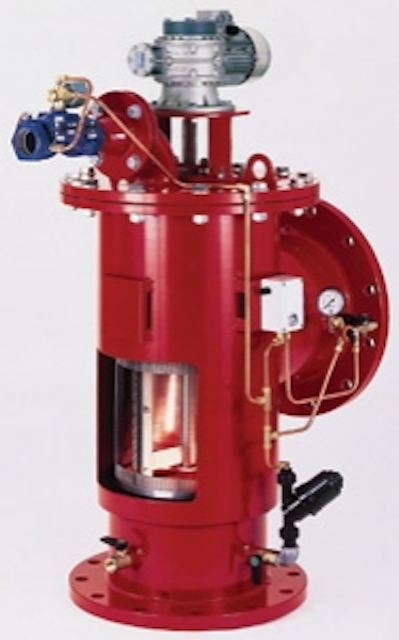 Plast-O-Matic Valves has introduced a new automatic valve that performs multiple functions in a piping system including pressure relief, backpressure control, pump bypass, and anti-siphon protection. The new, ½" size, lug-mounted Series RVDT uses an adjustable non-wetted spring to control backpressure in a piping system. The set-point is adjustable, and once the set pressure is reached, the valve begins to open. It will allow the rated full flow at approximately 40% over the set pressure. This operation enables the valve to provide a controlled obstruction in a piping system as needed.
Plast-O-Matic Valves Inc.
www.plastomatic.com
---
Rubber check valves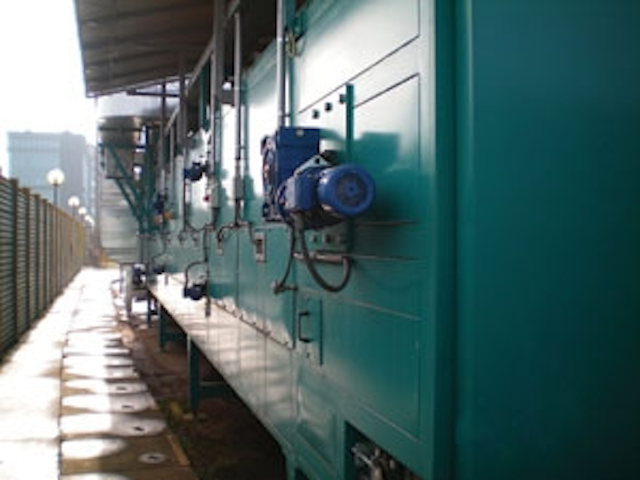 Proco Products is a supplier of expansion joints and other piping related products. The company's newest product is the ProFlex series 700 Rubber Check Valve. The valve is manufactured completely from fungicide- and barnacle-resistant rubber. It is impervious to the daily operational vulnerability affiliated with the water and sewage industry such as rust, freezing, corrosion and seizing often found in the check valve industry.
Proco Products Inc.
www.procoproducts.com
---
Air release valves
DeZurik has acquired APCO Willamette, a producer of Air Release / Air Vacuum valves. The addition of APCO products and operations to those of DeZurik creates one of the broadest engineered valve companies in the industry. With a company history dating back more than 100 years, APCO has pioneered valve & hydraulics technology in the control of critical pumping and piping systems. Its products complement the DeZurik valve line on shutoff and flow control applications where the two products are commonly used together.
DeZurik/APCO
www.dezurik.com
www.apcovalves.com
---
Check valves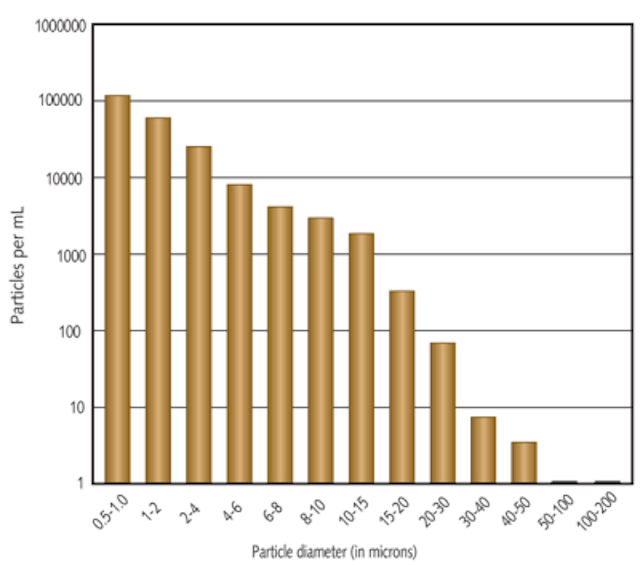 Check-All Valve manufactures a complete line of check valves including Insert, Housed, Sanitary, Mini and Tubing series check valves. The company's valves are engineered for silent operation. They close quickly and smoothly to eliminate hammer noise. They are designed to function equally well in either a vertical or horizontal position, with proper spring selection. Valves are offered with metal-to-metal or soft seats in sizes ranging from 1/8 inch NPT to 20 inch flanged connections. Pressure ratings are available from full vacuum to 10,000 psi. Standard and exotic materials are available and users can choose from a wide variety of spring settings.
Check-All Valve Mfg. Co.
www.checkall.com
More WaterWorld Current Issue Articles
More WaterWorld Archives Issue Articles