Diaphragm pumps
All-Flo Pump Co. recently launched its line of FDA-compliant All-PũR® pumps, ideal for applications in a wide range of industries including wastewater.
Jan 1st, 2012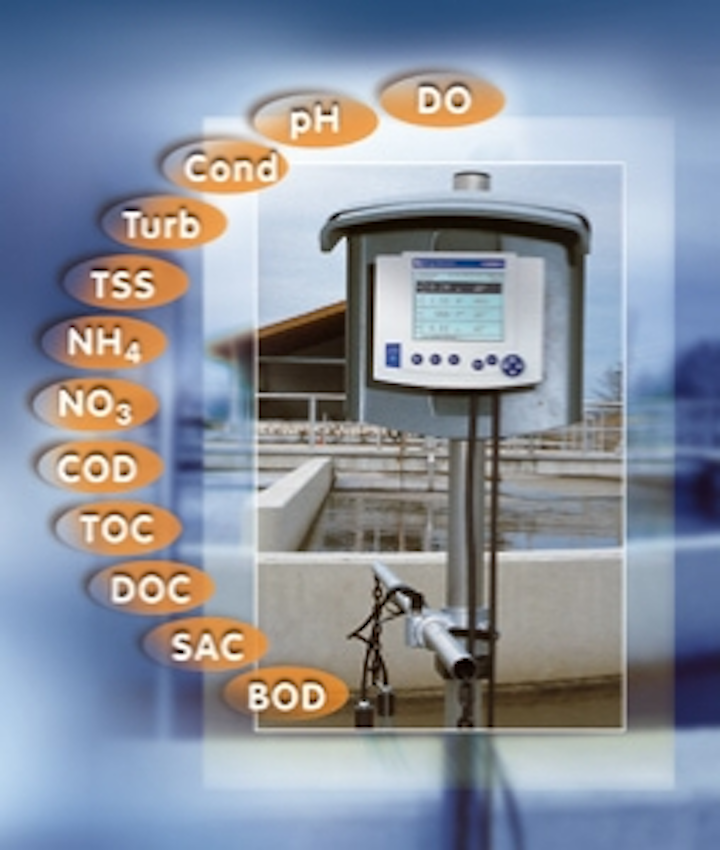 All-Flo Pump Co. recently launched its line of FDA-compliant All-PũR® pumps, ideal for applications in a wide range of industries including wastewater. Manufactured from corrosion-resistant electropolished and passivated stainless steel with a Tri-Clamp connection, the pumps come in a range of sizes to fit a variety of applications and are equipped to handle solids. The company also just released its series of aluminum and nitrile product options. Pumps with aluminum options are suited for many non-corrosive water, chemical, oil, and solvent applications. The nitrile option provides maximum fluid and chemical compatibility and is suited for use in water and most oils.
All-Flo Pump Co.
www.all-flo.com
---
CIPP liner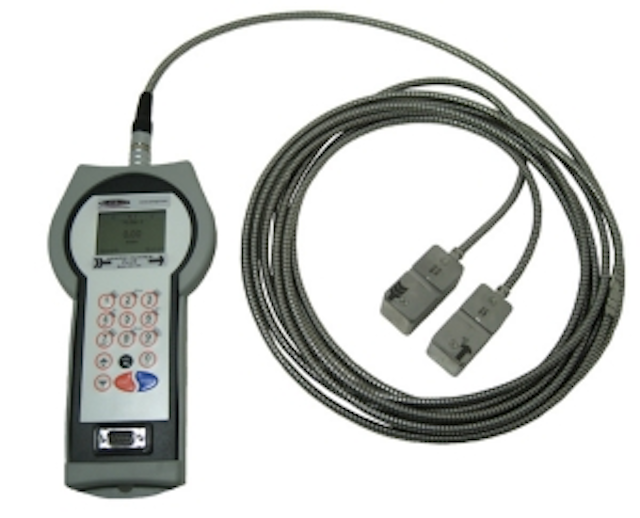 Sekisui NordiTube offers the Nordipipe™ cured-in-place pipe liner for trenchless pipe rehabilitation of water mains. The NSF 61 approved pressure pipe rehabilitation technology is designed for fully deteriorated pipe conditions and is impregnated with special resins which rehabilitate the old pipe by direct inversion. The liner is cured to a statically self-supporting pipe within a pipe meeting AWWA Class IV standards. With individual lengths over 1,000 feet and diameters of 6" to 48" the CIPP liner enables tailor-made pipe lining which meet specific requirements of water main applications.
Sekisui NordiTube
www.sekisuinorditube.com
---
Polymer blending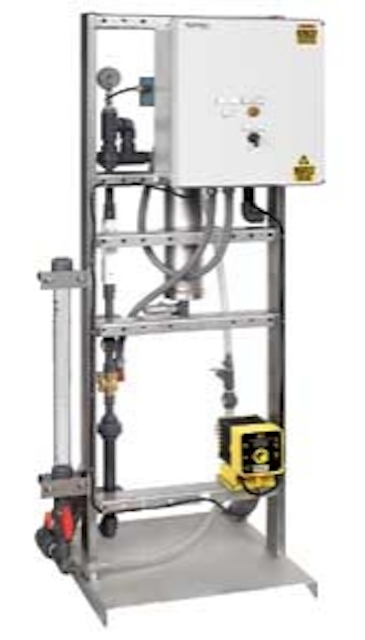 Fluid Dynamics offers the L4-D model within its dynaBLEND™ family of liquid-polymer blending systems as a lightweight, compact solution to the most difficult applications. The model is available in three sizes and its water-dilution capacities range from 30 to 1200 gph. Five diaphragm pump sizes are available—0.4D, 1.0D, 2.5D, 4.5D and 8.0D—with polymer flow-rate ranges from 0.02 to 8.0 gph. The L4-D model, along with all L4 and L6 Series models, requires a water supply that must be able to provide a maximum flow rate of 35-50 psi greater than the water pressure at the point of use.
Fluid Dynamics
www.dynablend.com
---
Plastic pipe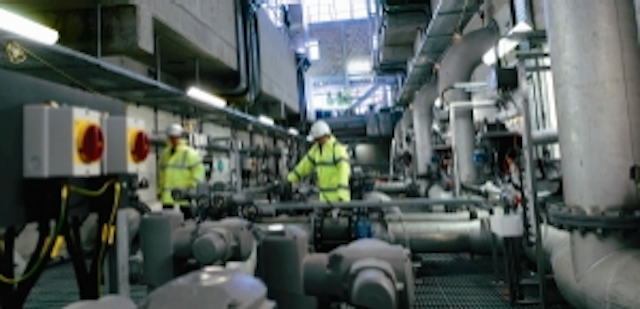 Aquatherm's polypropylene-random (PP-R) pressure pipe is now available in North America for large scale piping applications. The company offers its Greenpipe® line for potable water in sizes from ½" to 18" in diameter. The pipe is joined using heat fusion and has a design life of over 50 years. The pipe is available in SDR 7.4 in sizes ½" to 10" and SDR 11 from ½" to 18".
Aquatherm Inc.
www.aquathermpipe.com
---
Biological aerated filter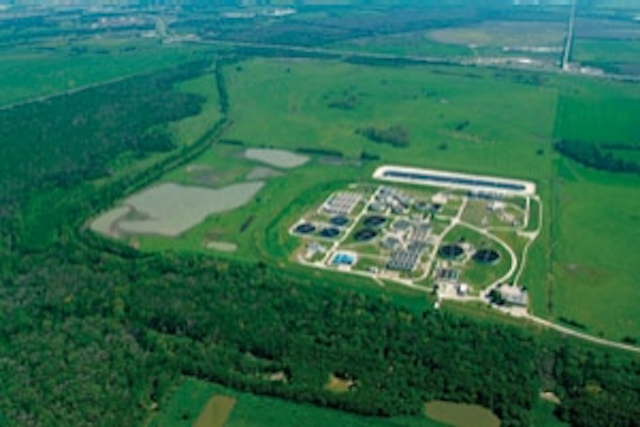 The Kruger Biostyr® process is a high-rate submerged media biological aerated filter (BAF) which provides biological wastewater treatment and solids separation in a single compact system. The process uses a Biostyrene media where microorganisms attach and treat the wastewater, while the media also provides filtration for suspended solids removal. The process can provide BOD and TSS removal below secondary effluent standards, plus ammonia and nitrate removal to very low levels in cold weather climates.
Kruger Inc.
www.krugerusa.com
---
Piston valve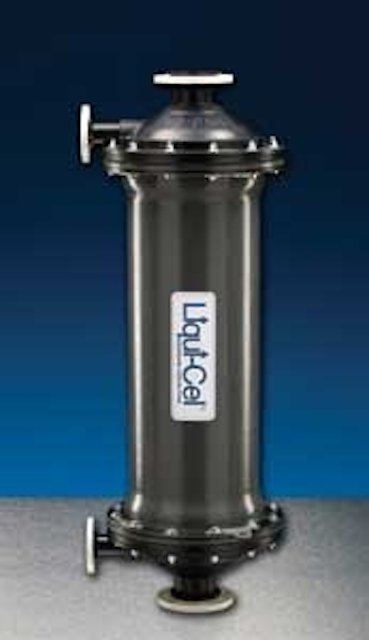 The Fluid Control Division of Parker Hannifin has introduced an enhanced model of its 810 Series Angle Body Piston Valve that features stroke limitation while maintaining the standard optical valve position indicator. The indicator allows the user to see if the valve is functioning open or closed, enhancing the product's ease of use and operation. The valve is designed to be versatile and durable, handling millions of cycles in applications with high temperatures and aggressive media. The product line includes valves with up to 3" port connections, has temperature rating options as high as 430°F, and features various-sized metal actuators that meet operating pressure ratings of up to 580 psi. The valves are constructed with 316L stainless steel or bronze bodies and come standard with NPT porting; other connection options are available.
Parker Hannifin, Fluid Control Division
www.parker.com/fcd
---
Pipe joint lubricant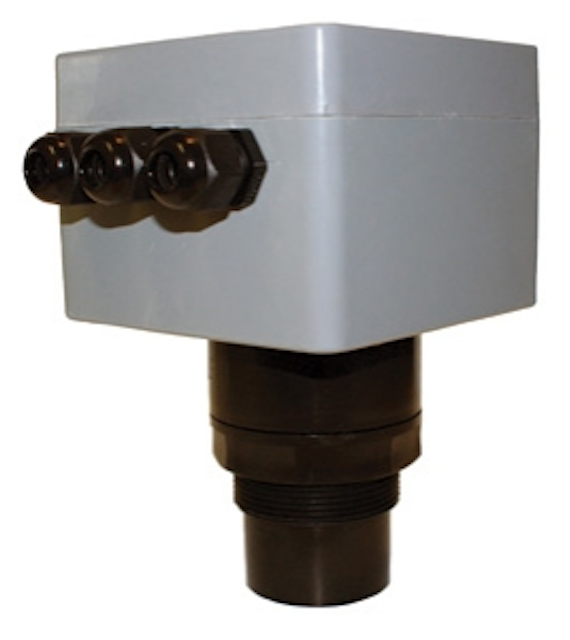 JTM Products has released a new high performance water dispersible pipe joint lubricant. The Phoenix™ 27-XL lube lubricates pipe and pipe gaskets for safe and efficient assembly of all types of pipelines. The lubricant has been certified by NSF/ANSI to meet Standard 61-G for potable water supply systems. The lubricant has a greater temperature range, allowing application from -10ºF to 150ºF. Additionally, it has a more spreadable, creamy consistency, which allows the installer to apply a smooth, uniform coating to both gasket and pipe prior to assembly. The lubricant is an all-season, all weather pipe lube, and can be applied equally well to wet or dry surfaces.
JTM Products Inc.
www.jtmproductsinc.net
---
Pipe coupling, clamp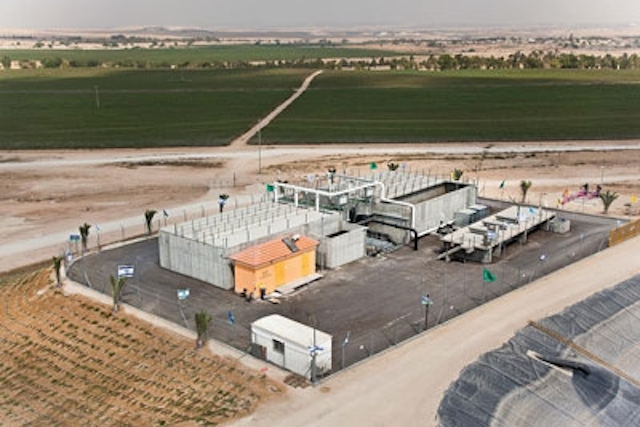 The Versa-Max™ from Total Piping Solutions is both a pipe coupling and pipe repair clamp in one innovative design. Users simply open and wrap the fitting around the pipe, like a repair clamp, or leave it in the closed position and stab it like a coupling. It works both ways. No disassembly is required. The design features Type 304 stainless steel, with four stainless steel bolts protected with Maxi-Lube anti-seize plating. A non-glued gasket is available in an NSF 61 registered EPDM compound. The clamp/coupling meets AWWA C219-06 for couplings and AWWA C230-11 for repair clamps, including working/test pressures.
Total Piping Solutions
www.tps.us
---
Static mixer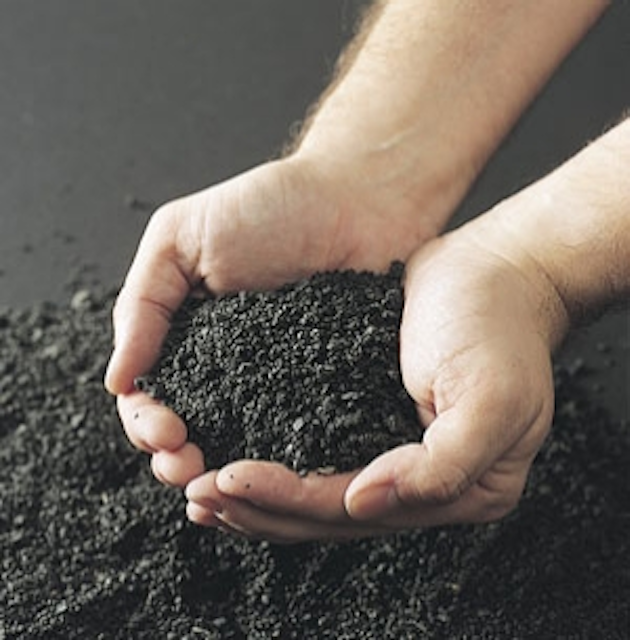 The Westfall Model 2900 Variable Flow Static Mixer optimizes mixing and minimizes head loss by employing two in-line wafer type mixers, one fixed and one variable, which adjust incrementally to maintain constant head loss. Providing consistent mixing over a 20:1 turndown ratio, this mixer reduces overall system head loss at high flow rates and permits the use of smaller pumps. The mixers are available in sizes from 3/8" to 120" I.D.
Westfall Manufacturing Co.
www.westfallmfg.com
More WaterWorld Current Issue Articles
More WaterWorld Archives Issue Articles