Resource Spotlight
Collection of books, etc. dealing with water issues.
Nov 1st, 2015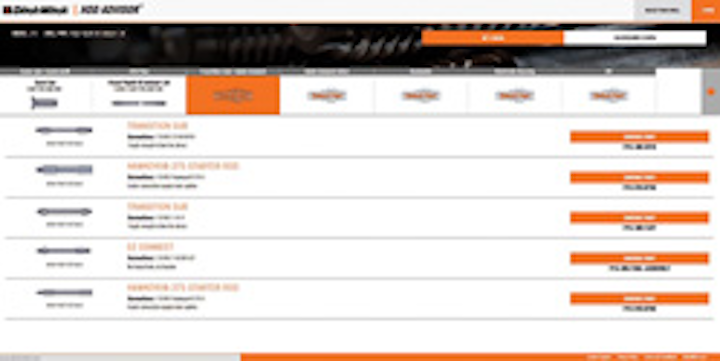 Web-based tool
The Ditch Witch organization has released the industry's first web-based Horizontal Directional Drilling (HDD) Advisor™ tool. Customers can use the advisor to quickly determine the right tooling configuration for their Ditch Witch® or Vermeer® directional drill string. The new HDD Advisor gives operators and dealers an intuitive tooling-product roadmap and quickly recommends configurations and solutions based on a few questions. The new HDD Advisor also includes the option to save drill string configurations for future reference and streamline ordering of replacement parts.
Ditch Witch
"How-To" videos
LabStrong Corporation has produced a series of educational "How-To" videos that offer helpful tips and information about LabStrong products and services. Video topics range from how to install new laboratory equipment and replacement parts to how to return exhausted water purification cartridges for recycling. The videos are viewable on the LabStrong YouTube channel, Facebook page and website. Additional videos will be released throughout the year.
Labstrong Corporation
Education toolkit
The Value of Water Coalition has unveiled its new education campaign and toolkit, titled "What's the Value of Water?" Using striking images, the campaign aims to shine a light on water. These education materials are available for free to any organization that is working to raise awareness about the importance of investment in water infrastructure and water resources. The toolkit provides a variety of helpful tools including: billboards, outdoor and print advertisements, bill stuffers, conference banners, a water fact sheet, and a message guide.
The Value of Water
Smartphone app
The mobileRDM™ easy-to-use smartphone application from Mueller Systems enables water utility workers to read meters and connect or disconnect service from the safety of their vehicles. With the mobileRDM application, utility workers can remotely check the status of service connections, read meters and connect or disconnect water service all from an Android smart phone using a 2-way radio connection. The application doesn't require an automated meter reading or advanced metering infrastructure system, but it can be used on any existing system.
Mueller Systems
Product guide
DeZURIK's new Knife Gate Valve Selection Guide is designed to assist users with the valve selection process. The guide helps users navigate DeZURIK's broad knife gate valve product range based on general specification requirements, common media and applications by industry. Within the selection chart, the guide uses five color-coded ratings to categorize each valve style's general usage in a particular application: Not Used, Limited Application, May Be Used, Typical Application, and Maximum Performance. The chart considers both cost and performance factors for a specific application when determining its rating.
DeZURIK
New book
The Water Environment Federation (WEF) has officially published the book, "The Effective Water Professional - Leadership, Communication, Management, Finance, and Governance," geared toward emerging water professionals and written by industry leaders. It provides readers with all the materials they need to succeed using proven techniques. The book, which comprises 288 pages, covers challenges for the new era associated with the water-energy nexus, infrastructure, the need for global water solutions, and increased regulations that require the use of new tools and nontechnical skills.
Water Environment Federation
New brochure
Red Valve Company and Tideflex Technologies have announced the availability of a new CheckMate® Inline Check Valve brochure, which highlights the benefits and features of the CheckMate Valve and its many versatile applications. Within the brochure is a clear and concise graphic representation of exactly why the CheckMate is ideal for backflow prevention. A QR code for smartphone users has also been added, which will direct readers to an animated video of the CheckMate Valve in operation.
Red Valve Company and Tideflex Technologies
More WaterWorld Current Issue Articles
More WaterWorld Archives Issue Articles