WEFTEC: Exhibitor Products: Part 6
Sep 1st, 2010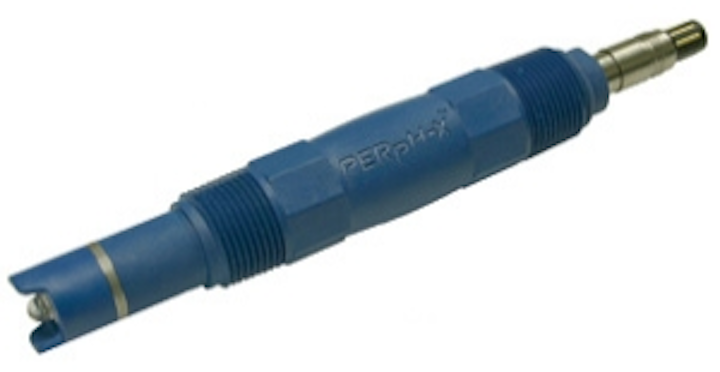 Advanced oxidation
APTwater has introduced the HiPOx® Advanced Oxidation Process (AOP) for municipal water reuse. Based on ozone and/or ozone-peroxide chemistry, the systems provide disinfection and effective destruction of endocrine disrupting compounds. With over 75 installations, including the 30 mgd Wichita ASR project, HiPOx is the only ozone-based treatment technology approved for unrestricted water reuse under the California Department of Public Health's Title 22 Guidelines.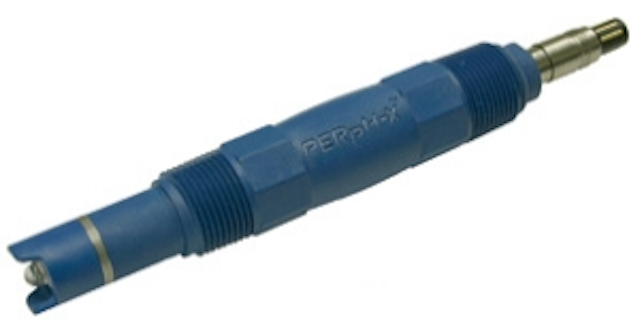 APTwater Inc.
Tel: 562-661-4999
Web: www.aptwater.com
Booth 5351
Circle No. 357 on Reader Service Card
Power systems
Cummins Power Generation provides PowerCommand® pre-integrated power systems, which support fresh water and wastewater treatment applications. All the major components of the company's power systems – the engine, alternator, turbocharger, fuel system, controls as well as the transfer switch and switchgear– are manufactured by Cummins. This integral approach means that each element of a power system is engineered and built to work together in harmony from the start.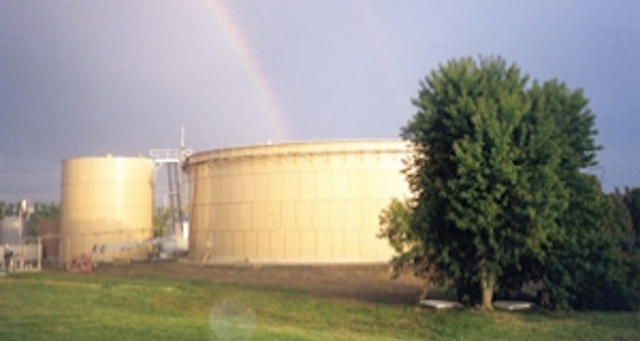 Cummins Power Generation Americas
Minneapolis, MN
Tel: 800-888-6626
Web: www.cumminspower.com/en/products/
Booth 7320
Circle No. 360 on Reader Service Card
Flow monitor
The FC220 Open Channel Flow Monitor, offered by ITT Analytics - Global Water Instrumentation Products, is suited for measuring and totalizing open channel flows for all types of gravity fed channels. The instruments have an 8-button keypad that guides users through the different flow calculation modes available. Flow calculation modes include preprogrammed tables, Manning's Equation entry, standard flow equation definition, and 3rd order polynomial coefficient programming.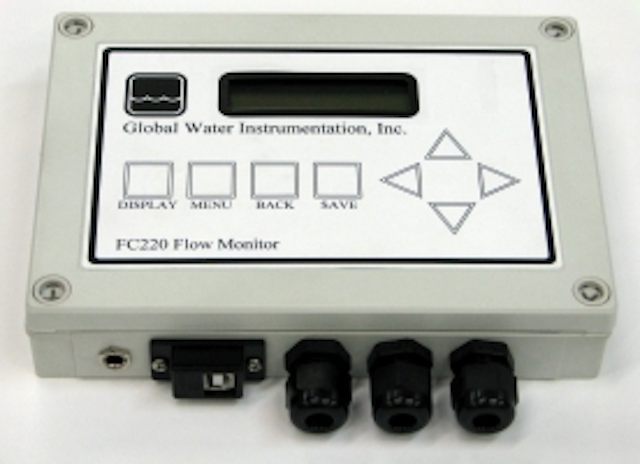 Global Water Instrumentation
Gold River, CA
Tel: 800-876-1172
Web: www.globalw.com
Booth 5025
Circle No. 364 on Reader Service Card
Jet aeration
MTS/Mass Transfer Systems designs and manufactures the MTS jet aeration product for industrial and municipal water and wastewater treatment. The technology has been proven worldwide to be an efficient process for the transfer of oxygen in aeration systems for biological treatment plants. The technology uses two phase jet nozzles to supply atmospheric oxygen to recirculated liquid in a proprietary mixing system.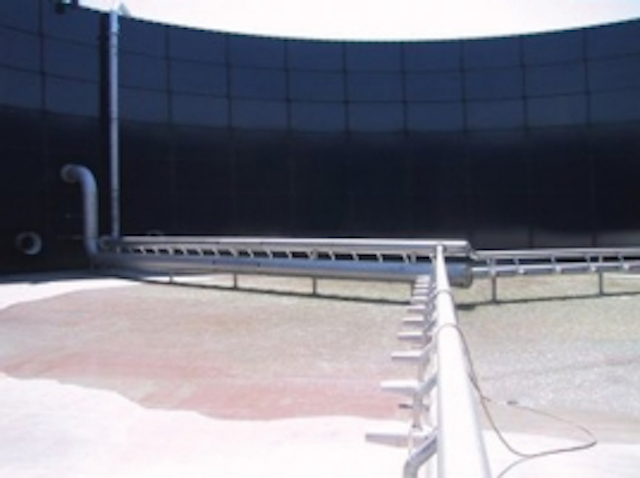 MTS/Mass Transfer Systems
Walpole, MA
Tel: 508-660-9150
Web: www.mtsjets.com
Booth 3271
Circle No. 368 on Reader Service Card

Washdown monitor hydrants
The MainGuard model #77M (2") and #7500M (4") washdown hydrants from Kupferle are designed for washdown of clarifiers and sludge holding tanks and equalization basins for wastewater plants. The hydrants have stream shaper nozzle capabilities with ranges up to 190 feet and eliminate the need for cumbersome hoses. They can be permanently installed or set up with a quick disconnect. Designed specifically for washdown, they provide flow rates of 380 gpm for #77M and 1346 gpm for #7500M at 75 psi.
Kupferle Foundry
St. Louis, MO
Tel: 800-231-3990
Web: www.hydrants.com
Booth 7630
Circle No. 361 on Reader Service Card
Pressure pipe
Ultra Blue PVCO pipe, available from JM Eagle, is designed for use in potable water and force main systems. Molecularly oriented for a wall that's four times stronger than conventional PVC at half the thickness, it also features a larger interior diameter for improved performance. With a higher cyclic fatigue strength and greater impact strength, the pipe is crush resistant, non-corroding, durable and leak-resistant.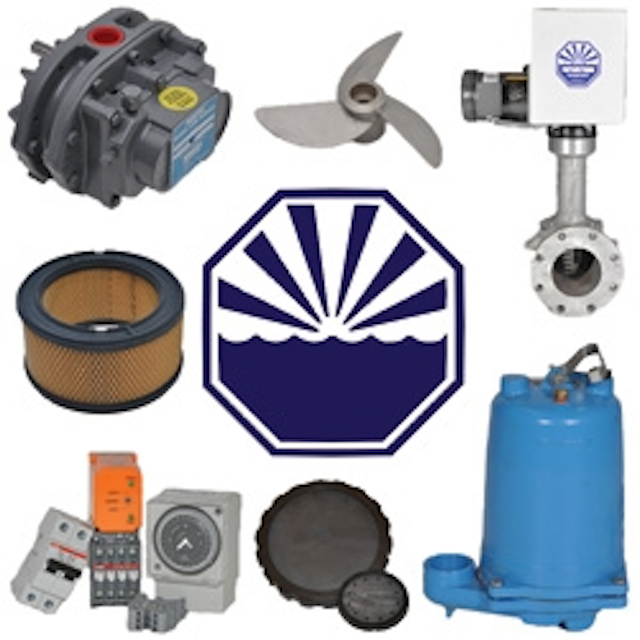 JM Eagle
Tel: 800-621-4404
Web: www.jmeagle.com
Booth 7245
Circle No. 365 on Reader Service Card
Water quality instrument
The Ultrameter II from Myron L. Co. has been redesigned to include an LSI/Hardness Calculator, free chlorine measurements and Bluetooth® data transfer, as well as measuring conductivity, resistivity, TDS, pH, ORP, and temperature. The user can accept inferred LSI values or input known values for pH, hardness or alkalinity to allow the calculator to determine the LSI value precisely.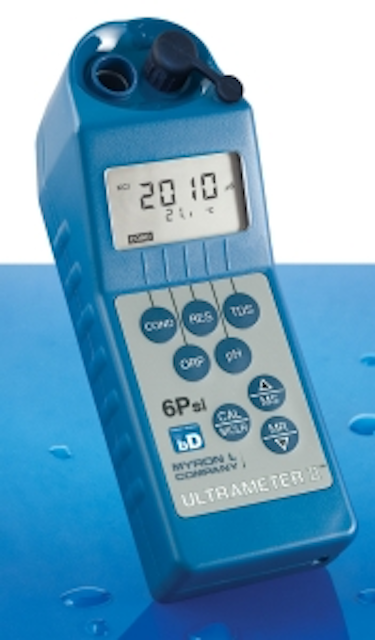 Myron L Co.
Carlsbad, CA
Tel: 760-438-2021
Web: www.myronl.com
Booth 1345
Circle No. 369 on Reader Service Card
Check valve
The Tideflex CheckMate™ Inline Check Valve is ideal for backflow prevention and odor mitigation. In outfalls, stormwater, CSO and SSO applications, the custom-engineered, all-rubber unibody design eliminates backflow from oceans, rivers and interceptors. The valve features an elastomer, fabric-reinforced design. It offers low headloss and can open to near full pipe diameter.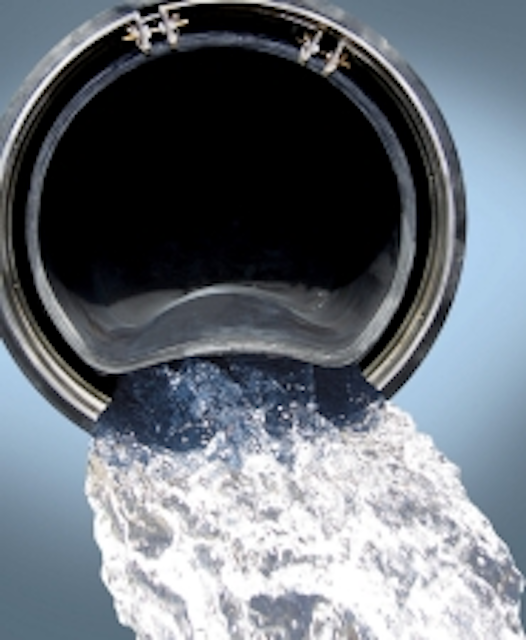 Tideflex Technologies
Carnegie, PA
Tel: 412-279-0044
Web: www.tideflex.com
Booth 2001
Circle No. 362 on Reader Service Card
Drying systems
Komline-Sanderson offers complete biosolids drying systems capable of handling in excess of 1,000 tons of wet cake per day. Dryers are designed to use steam or thermal fluid with heat supplied from the combustion of natural gas, digester gas, landfill gas, or fuel oil. Excess heat from combustion engines or turbines can also be used to heat thermal fluid or produce steam. The dryer's shaft, hollow paddles, and trough are all heated.
Komline-Sanderson
Peapack, NJ
Tel: 800-225-5457
Web: www.komline.com
Booth 2327
Circle No. 367 on Reader Service Card
Inline check valves
The ProFlex 750 from Proco Products is designed to answer enclosed body check valve requirements. It requires no external power sources. The valve's unique design means no mechanical parts to break down or wear, reducing maintenance costs. The inline check valve allows flow of abrasive materials such as raw sewage, sludges or slurries. The elastomer design allows media to flow through without significant head losses and will seal around solids trapped in the valve.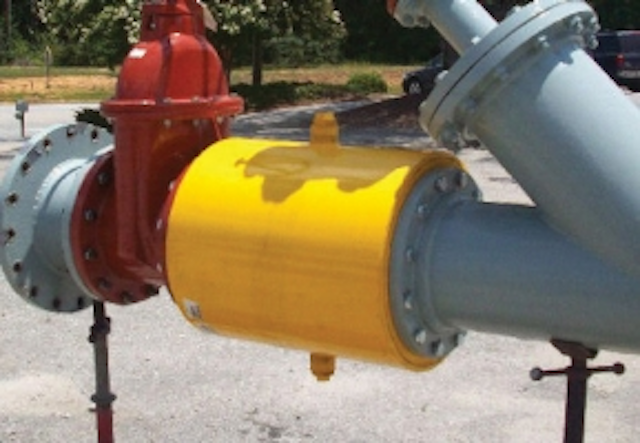 Proco Products
Stockton, CA
Tel: 800-344-3246
Web: www.procoproducts.com
Booth 5939
Circle No. 370 on Reader Service Card
Emergency actuators
Robo-Control manufactures battery-operated actuators to remotely open and close hazardous gas cylinder and container valves such as chlorine and sulfur dioxide. The actuators weigh as little as six pounds and mount to the valve independently from existing hardware or dispensers. Each actuator has integral indication for actual valve position and outputs for valve position are available.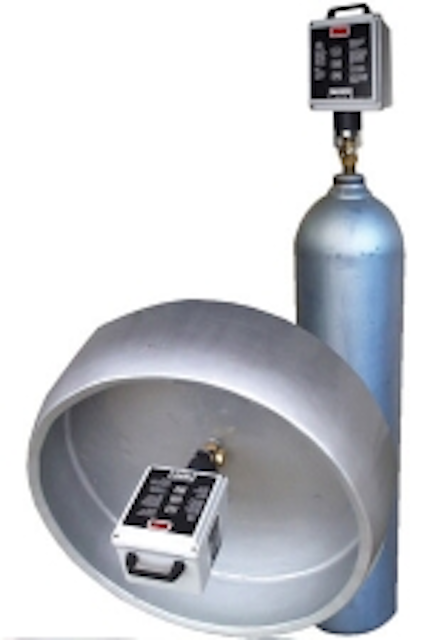 Robo-Control
Tel: 409-697-2666
Web: www.robo-control.com
Booth 1812
Circle No. 363 on Reader Service Card
Portable turbidity meter
The new 2020we and 2020wi Turbidity Meters from LaMotte meet EPA 180.1 and ISO 7027 Standards. The meters are waterproof to IP67 and suited for low turbidity drinking water (0.05 NTU/FNU detection limit) as well as high turbidity applications (auto ranges from 0-4000). Software allows user to select units of measure (NTU, AU, ASBC, EBC and NTRU for EPA and FNU, FNRU, FAU, ASBC and EBC for ISO). Meters operate on a lithium rechargeable battery, and can also be powered through a USB port.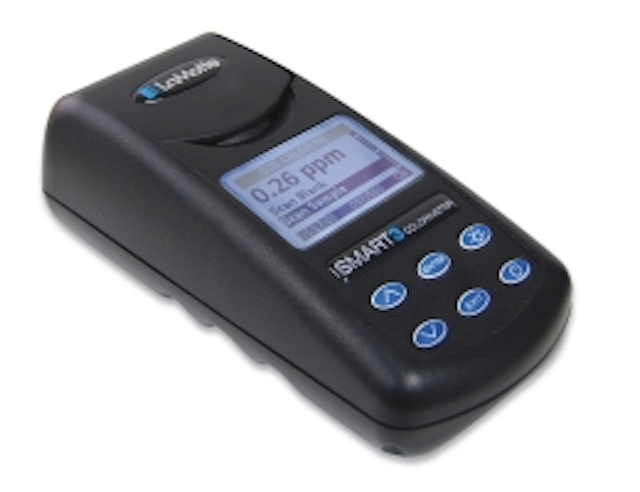 LaMotte Co.
Chestertown, MD
Tel: 800-344-3100
Web: www.lamotte.com
Booth 1501
Circle No. 366 on Reader Service Card
Control system integration
Revere Control Systems will celebrate its 30th anniversary in the wastewater industry with a focus on control system integration services that are geared toward making utility plants more efficient and effective. These services include energy management, wireless systems, IT services, SCADA and plant automation, and after market services. The company is a CSIA-certified integrator.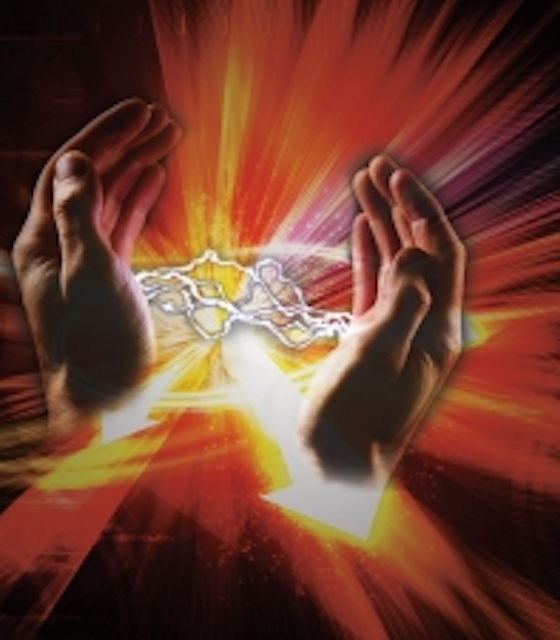 Revere Control Systems
Web: www.reverecontrol.com
Booth 2401
Circle No. 371 on Reader Service Card
Protective coatings
SSPC: The Society for Protective Coatings will be featuring its Certification Quality Program (QP-1) at WEFTEC 2010. SSPC QP-1 is a nationally recognized certification program designed to help facility owners, engineers, and specifiers select qualified industrial painting contractors. When utilities specify SSPC QP-1, they will know from the start that the contractors bidding on their work have industry-standard capabilities and a proven commitment to quality.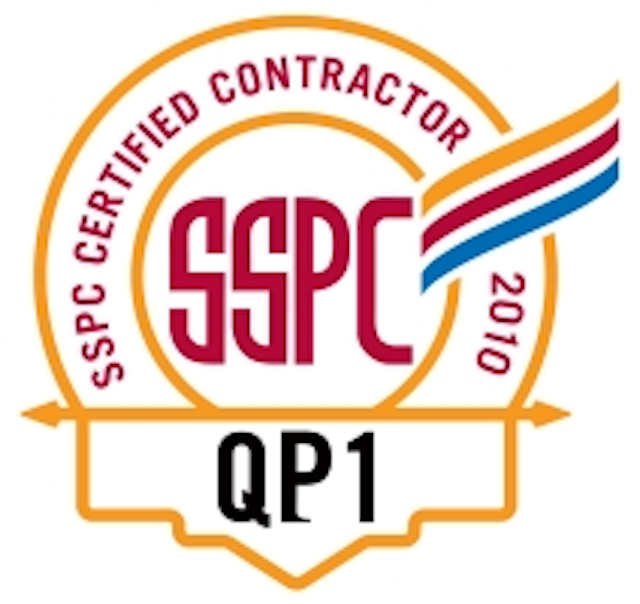 SSPC: The Society for Protective Coatings
Pittsburgh, PA
Tel: 412-281-2331
Web: www.sspc.org
Booth 7123
Circle No. 372 on Reader Service Card
Circle No. 92 on Reader Service Card
Blower system
Universal Blower Pac has released the EE-Pac, a blower system designed for variable processes that require high efficiency at all operating points. The blower system has an incredible turndown capability and remains efficient across the entire operating range. This variable flow, variable pressure machine can handle system fluctuations without extensive control systems. Units are equipped with an onboard control system and touch-screen HMI. The EE-Pac can reach pressures up to 20 psig, and can produce flows up to 3100 CFM. It can be placed indoors or outdoors as the unit enclosure is durable and weathertight. Units can operate independently or communicate with a facility SCADA system.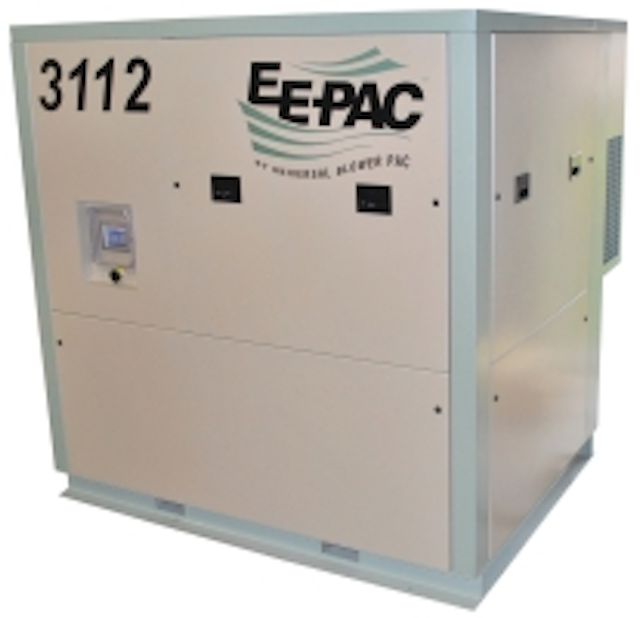 Universal Blower Pac
Noblesville, IN
Tel: 317-773-7256
Web: www.universalblowerpac.com
Booth 1051
Circle No. 373 on Reader Service Card
Linings, coatings
Rhino Linings Corp. provides spray, roll and castable polyurethane, polyurea and epoxy coatings, linings and specialty PU foams. The company's products are 100% solids and contain zero VOCs, solvents, tars or styrenes. They can be applied to virtually any surface to match a specific need for problems like corrosion, abrasion, impact, cathodic disbondment, water intrusion or harsh chemical attack. The company has a global retail and industrial dealer network consisting of more than 1400 independently owned dealerships and applicators in almost 80 countries.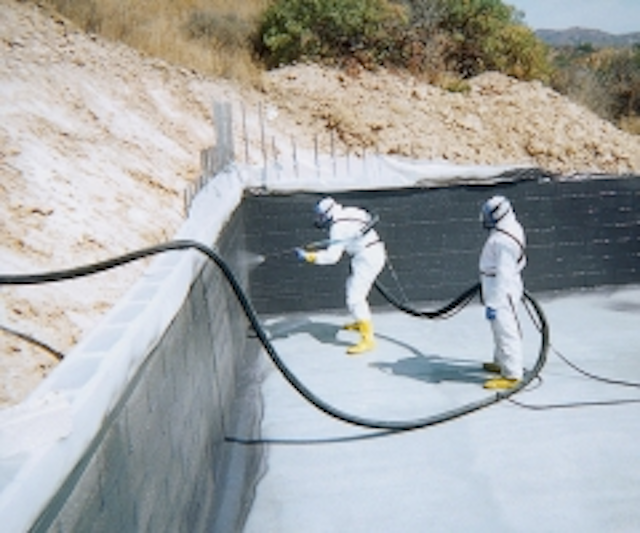 Rhino Linings Corp.
Tel: 858-450-0441
Web: www.rhinolinings.com
Booth 1058
Circle No. 374 on Reader Service Card
TOC analyzer
GE Analytical Instruments has released the new Sievers InnovOx On-Line Total Organic Carbon (TOC) Analyzer for measuring TOC in wastewater, industrial process, and environmental samples for a wide range of industries. The InnovOx (short for "Innovative Oxidation" technology) uses Supercritical Water Oxidation (SWCO), which combines high temperature and pressure to convert an aqueous sample matrix into supercritical water, a phase in which the water is neither liquid nor gas, and where SCWO can occur. This results in highly efficient oxidation, enhanced TOC measurement accuracy and precision, and the elimination of problematic sample contamination after analysis. The system measures from 0.5 to 50,000 ppm TOC.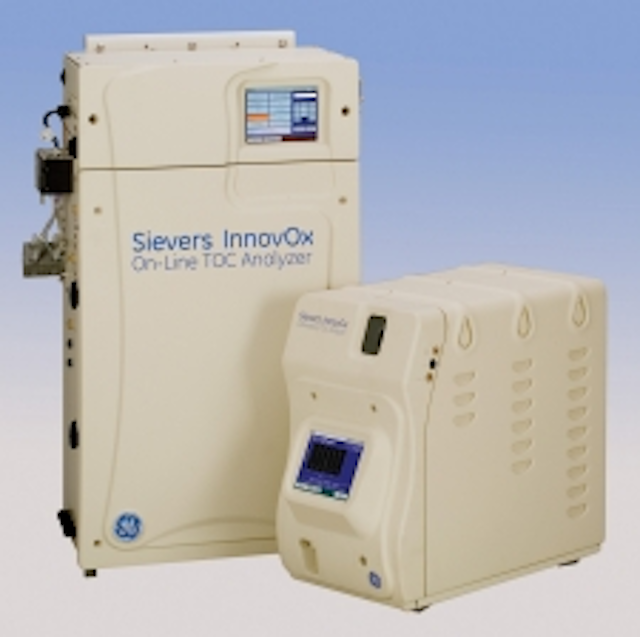 GE Analytical Instruments
Tel: 720-622-0179
Web: www.geinstruments.com
Booth 2217
Circle No. 376 on Reader Service Card
Primary chlorine standard
Orbeco-Hellige offers a self-contained kit that allows preparation of a 1.5 mg/L chlorine standard without the use of additional pipettes or other glassware. The EZ Mix Primary Chlorine Standard Kit is ideal for use in the lab, plant or out in the field. The kit can be used to comply with the new regulations specified in US EPA Method 334.0.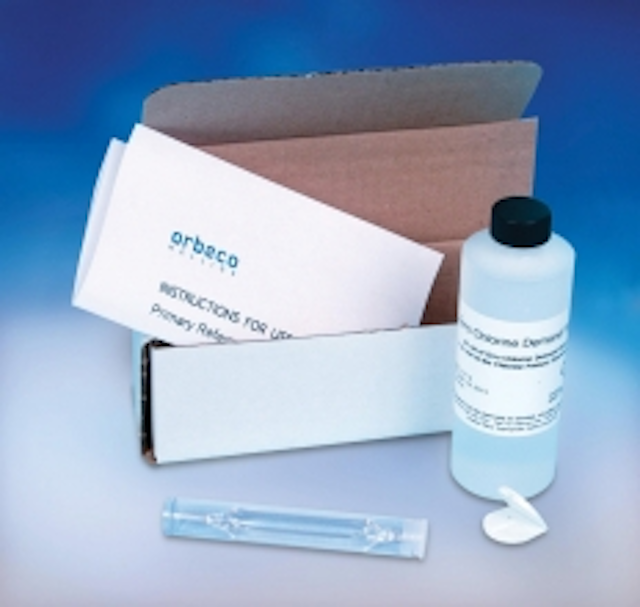 Orbeco-Hellige
Tel: 800-922-5242
Web: www.orbeco.com
Booth 2826
Circle No. 377 on Reader Service Card
Sequencing batch reactor
Aeration Industries' Argos™ Sequencing Batch Reactor (SBR) offers greater process flexibility and control of the activated sludge wastewater treatment process matched with capital equipment savings, plus simplified installation and maintenance. The system uses an engineered decanter and dual-function Aire-O2 Triton® process aerators/mixers with the capability to integrate nitrification/denitrification cycles to facilitate biological nutrient removal. The system is suited for large or small municipal wastewater treatment facilities.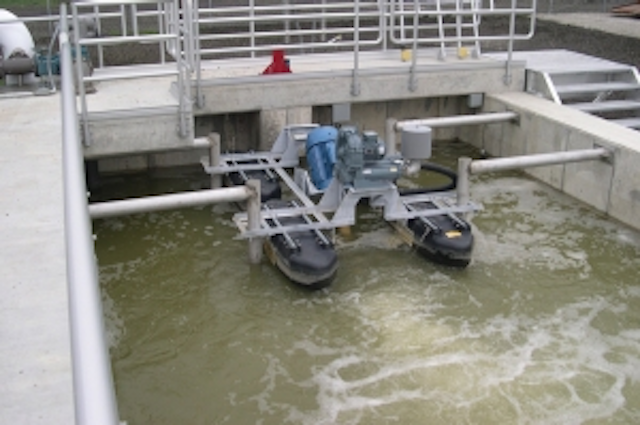 Aeration Industries International Inc.
Chaska, MN
Tel: 952-448-6789
Web: www.aireo2.com
Booth 5729
Circle No. 375 on Reader Service Card
Motor control
With the Replacement Motor Control Center Buckets from Square D by Schneider Electric, almost all MCCs can be upgraded and retrofitted without the need to replace the entire MCC. By retrofitting instead of replacing an existing MCC, upgrade costs are reduced by reusing old enclosure and bussing material. Time is also saved since simply retrofitting is quicker than replacing one.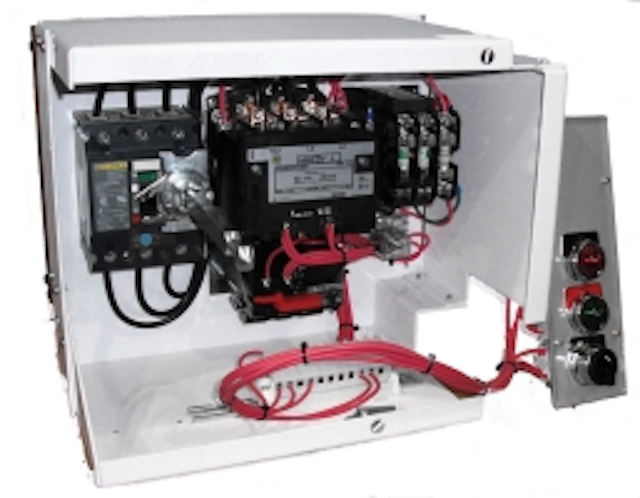 Schneider Electric
Palatine, IL
Web: www.powerlogic.com Booth 1001
Circle No. 378 on Reader Service Card
Tertiary filter
FlowTex is a high performance tertiary filter that removes suspended solids as small as 10 microns. As the flow passes through the cloth filter media the suspended solids are removed. The unique design allows the filtered effluent of each filter segment through the individual discharge ports. As solids accumulate on the cloth filter media, the flow through the media becomes restricted and the level of liquid in the tank rises.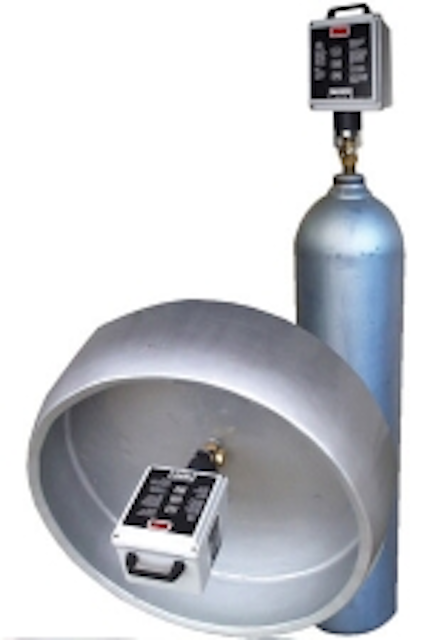 Entex Inc.
Chapel Hill, NC
Tel: 919-933-2770
Web: www.entexinc.com
Booth 2877
Circle No. 380 on Reader Service Card
More WaterWorld Current Issue Articles
More WaterWorld Archives Issue Articles