WEFTEC: Exhibitor Products: Part 4
Sep 1st, 2010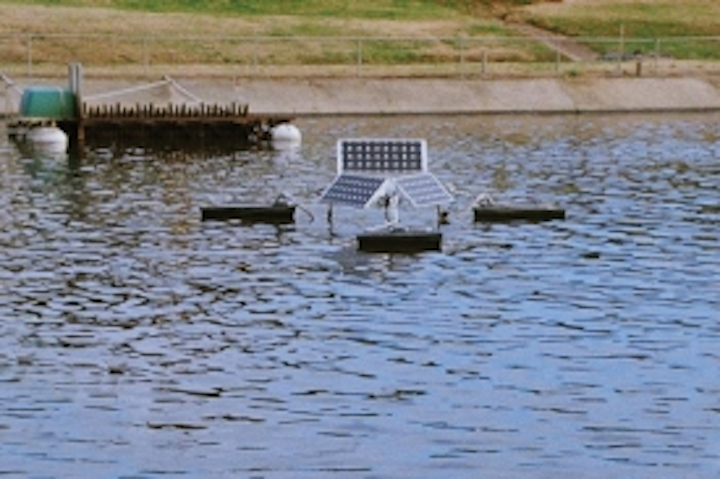 Submersible transducers
Pressure Systems is introducing TruBlue, a new line of submersible transducers that measure water level and water quality, and offer more memory and a longer battery life. Featuring power-conserving microprocessor technology, the TruBlue 555 Level is specifically designed for long-term measurement of water levels in environmental and watershed management applications including ground water, surface water, canal and harbor monitoring.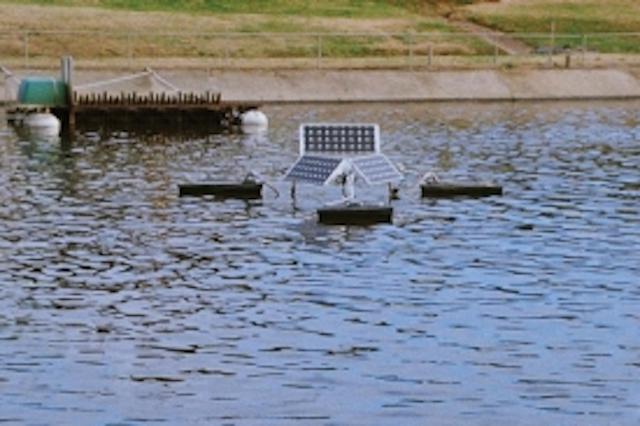 Pressure Systems
Hampton, VA
Tel: 800-328-3665
Web: www.trubluemonitor.com
Booth 6541
Circle No. 321 on Reader Service Card
Insertion valve
Team's InsertValve™ installs under pressure, eliminating the need for line shut downs. Designed for a wide range of line sizes and types, the valve's wedge gate seats on the valve body, not the pipe bottom. This feature prevents the seat from coming into contact with the cut pipe edges and significantly extends valve life. The valve can be repaired under pressure.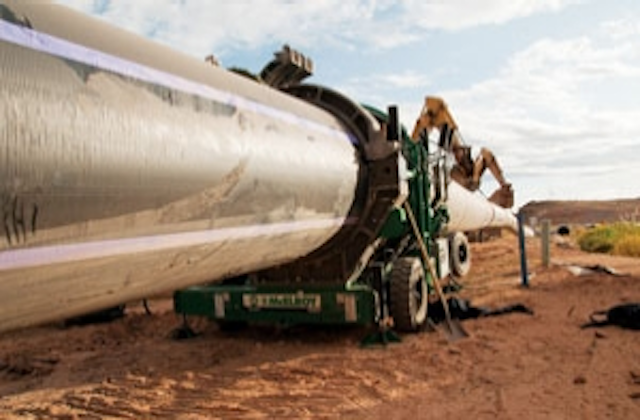 Team Industrial Services
Alvin, TX
Tel: 800-662-8326
Web: www.teamindustrialservices.com
Booth 7756
Circle No. 323 on Reader Service Card
Pressure device calibration
Fluke Corp. has introduced Compass® for Pressure 3.0, software that helps calibration professionals organize and accelerate the task of calibrating pressure devices. The software is a universal platform for all pressure calibration software needs. It provides an off-the-shelf tool to maximize the automation of calibration and testing processes. The software is available in two versions. The basic version performs basic calibration and testing on units under test, even those that may have complex outputs.
Fluke Corp.
Everett, WA
Tel: 800-443-5853
Web: www.fluke.com
Booth 810
Circle No. 320 on Reader Service Card
Motorized electric valves
KZValve designs and manufactures motorized electric ball and butterfly valves from ¼" to 6". Using solid state circuit boards, its actuators are rated NEMA 6P (waterproof), NEMA 7D (ignition safe), and exceed USCG electrical system standards. The EH5 actuator is the heaviest motor for valve sizes to 6". The engineering staff will retrofit actuators to quarter turn valves and welcomes custom applications. Ball and butterfly valves are available in stainless steel, bronze, poly, or nylon.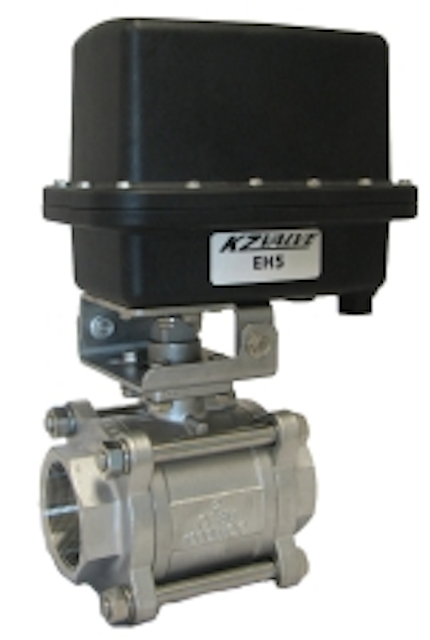 KZValve
Tel: 800-288-1112
Web: ww.kzvalve.com
Booth 7312
Circle No. 322 on Reader Service Card
Actuated ball valve
Plast-O-Matic Valves has developed a new electrically actuated polypro ball valve that will automatically accept virtually any input power signal. Designed for pure water and chemical applications, the valves are molded with non-pigmented, plasticizer-free homopolymer resin and are assembled "dry" to eliminate contamination.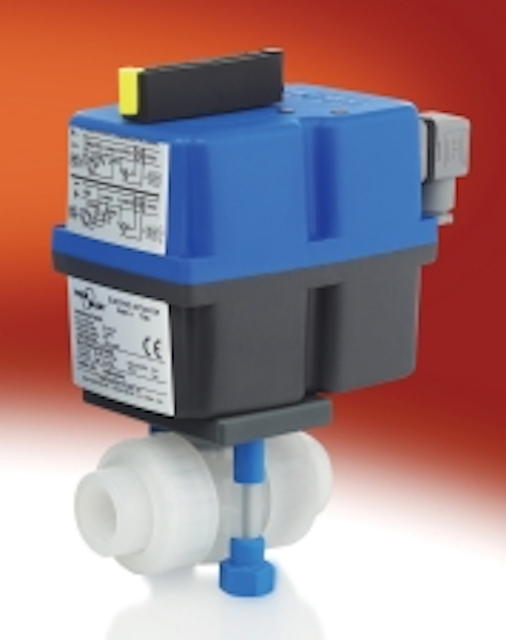 Plast-O-Matic Valves Inc.
Cedar Grove, NJ
Tel: 973-256-3000
Web: www.plastomatic.com/ebv.html
Booth 6646
Circle No. 324 on Reader Service Card
Sludge dewatering
BDP Industries is a supplier of Sludge Dewatering Equipment. The company began designing and fabricating equipment over 35 years ago. Presently the company has over 1,000 operating belt presses throughout the world. The company's products include gravity belt thickeners, belt presses, rotary drum concentrators, lime stabilization systems, and mobile dewatering equipment.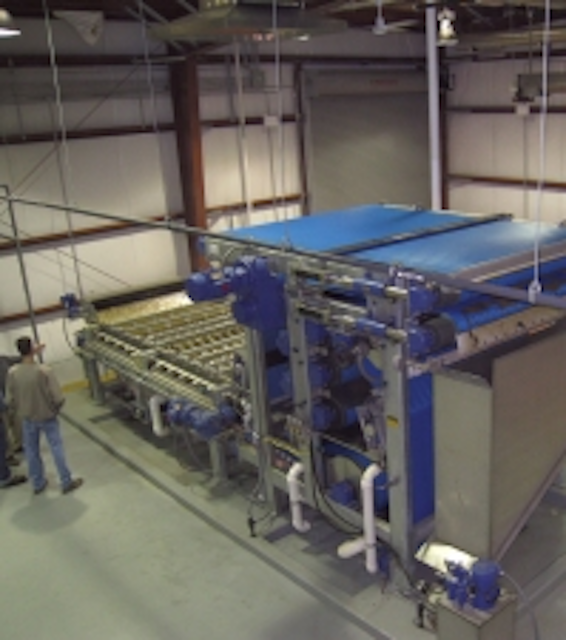 BDP Industries
Greenwich, NY
Tel: 518-527-5417
Web: www.bdpindustries.com
Booth 6827
Circle No. 325 on Reader Service Card
Gas shutoff system
The Duplex Model II control system quickly closes Eclipse actuators on 150 lb. gas cylinder and ton container valves, when activated by remote sensors. The newly designed computer system applies 30 foot-pounds of torque for test closures and 50 foot-pounds of torque for emergency closures of cylinder valves.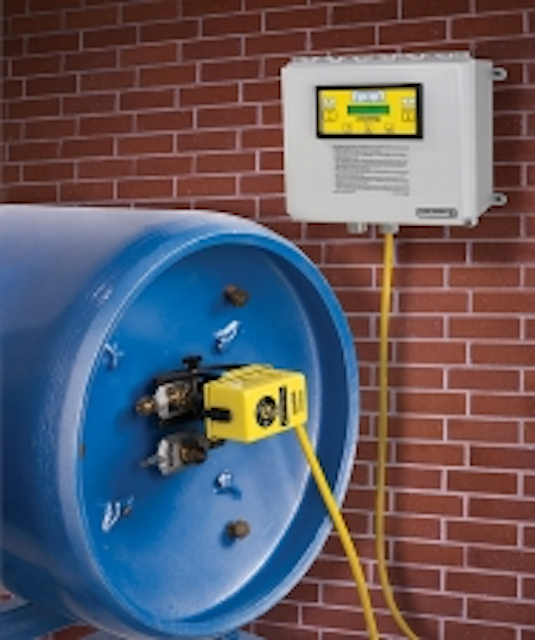 Halogen Valve Systems
Irvine, CA
Tel: 877-476-4222
Web: www.halogenvalve.com
Booth 1219
Circle No. 327 on Reader Service Card
Corrosion control
Chesterton's ARC 791 is a corrosion resistant, trowelable, 100% solid, resurfacing grade polymer mortar which is reinforced to handle erosive flow and mechanical stresses found in immersion phases. The mortar uses a penetrating moisture displacing hydrophobic primer onto which is directly applied a trowelable quartz/microsphere reinforced polymer mortar.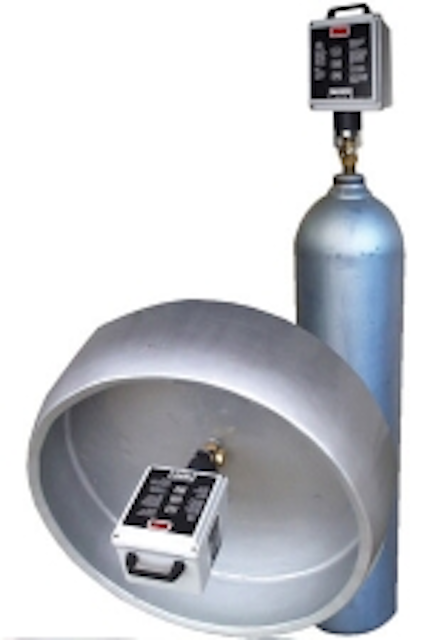 A.W. Chesterton Co.
Groveland, MA
Tel: 978-469-6666
Booth 6745
Circle No. 326 on Reader Service Card
Septage acceptance plant
Lakeside's Raptor® Septage Acceptance Plant is a self-contained, fully automated unit designed to remove debris and inorganic solids that typically pass through a conventional bar screen. Anchored by the company's fine screen, the acceptance plant is used to pretreat the increasing amount of municipal, industrial and septic tank sludges processed at wastewater treatment plants.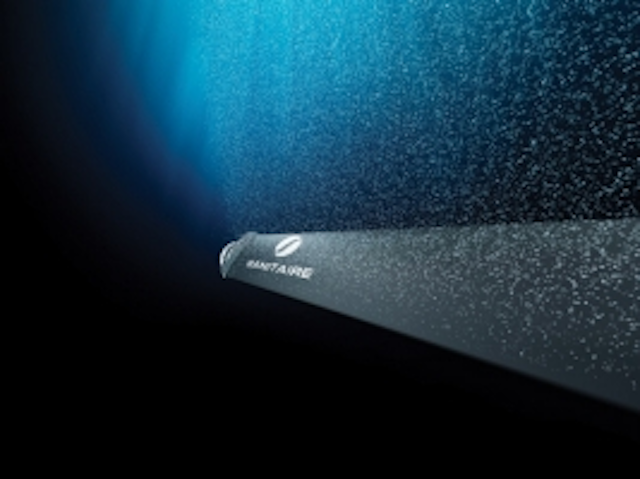 Lakeside Equipment Corp.
Tel: 630-837-5640
Web: www.lakeside-equipment.com
Booth 2517
Circle No. 328 on Reader Service Card
Lift stations
The ReliaSource® 6x6T above-ground lift station is the newest addition to the Gorman-Rupp line of fully customizable, compact and pre-engineered packaged stations. This unit comes standard with all the existing features of the 6x6, but with an additional 3' of height that allows for more options.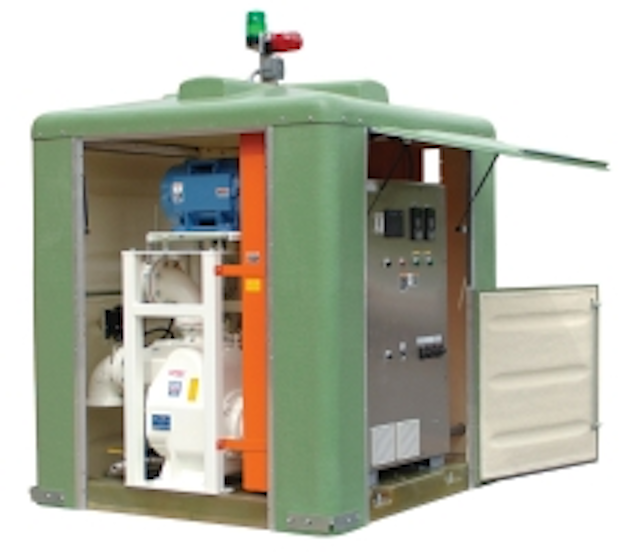 Gorman-Rupp, Mansfield Division
Mansfield, OH
Tel: 419-755-1011
Web: www.grpumps.com
Booth 1627
Circle No. 329 on Reader Service Card
Rotary fan press
Prime Solution offers the Prime Rotary Fan Press, a dewatering technology meeting the needs of small to midsize wastewater treatment facilities. With a footprint as small as 22 square feet, the press produces high cake solids for a range of applications. Typical results range from 18-26% for anaerobically digested biosolids, 15-20% for aerobically digested biosolids and 20-32% for mixed primary and secondary sludges.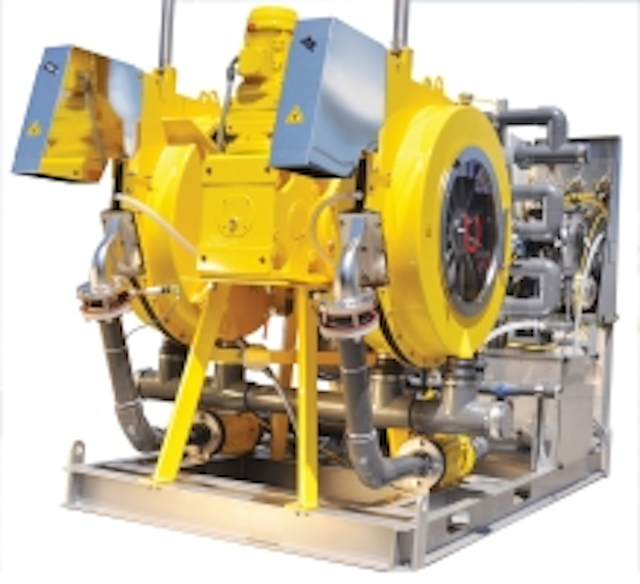 Prime Solution Inc.
Tel: 269-673-9559
Web: www.psirotary.com
Booth 7339
Circle No. 330 on Reader Service Card
Non-contacting flow meter
The new DFM 5.0 Doppler Flow Meter from Greyline Instruments measures flow from outside a pipe. The clamp-on ultrasonic sensor mounts on any pipe ½" ID or larger. It is designed for "difficult" liquids like wastewater, sludge, slurries, abrasives or any liquid with bubbles or suspended solids. Calibration and start-up is simple with the built-in 5-button keypad. Standard features include a backlit display and totalizer, isolated 4-20 mA output and two control relays.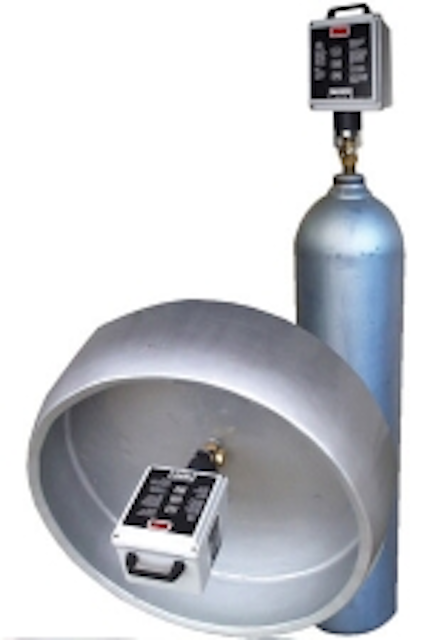 Greyline Instruments Inc.
Massena, NY
Tel: 888-473-9546
Web: www.greyline.com
Booth 5349
Circle No. 331 on Reader Service Card
UV disinfection
The TrojanUV Solo Lamp™ combines the features of both low pressure and medium pressure lamps. At 1000W, the lamp is the most powerful in the industry. The power consumption of this new lamp technology is approximately one-third that of medium-pressure lamp systems. The lamps have a long lamp life similar to other LPHO lamps (>12,000 hours), thereby reducing the frequency of lamp replacement compared to medium-pressure lamp systems.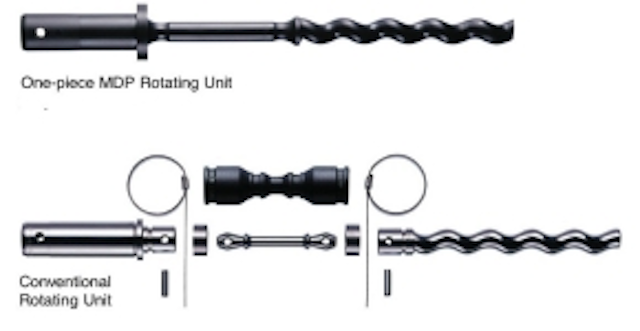 TrojanUV
London, Ontario
Tel: 888-220-6118
Web: www.trojanuv.com
Booth 1427
Circle No. 332 on Reader Service Card
Laser shaft alignment
VibrAlign, the U.S. distributor of laser shaft alignment systems from Fixturlaser, is introducing a new display unit option for the Fixturlaser XA. This new display unit, the UPADXA, is designed to be worn on the user's arm. This allows the user to have his hands free while performing alignments. The display unit can be interchanged with the original XA hand-held display unit.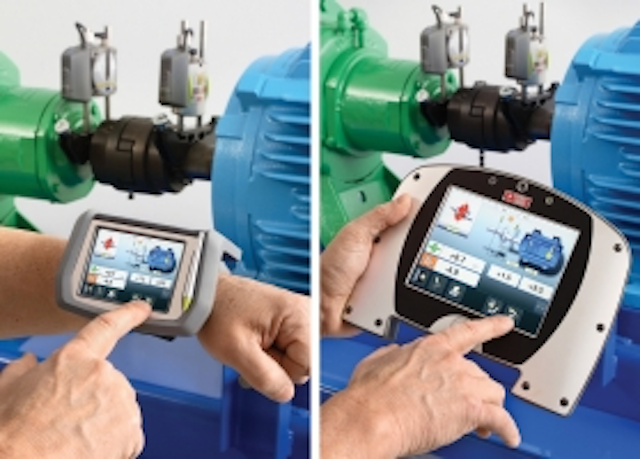 VibrAlign Inc.
Richmond, VA
Tel: 800-394-3279
Booth 2582
Circle No. 333 on Reader Service Card
Circle No. 82 on Reader Service Card
Storage tanks
Tank Connection provides storage containment systems. RTP (rolled, tapered panel) tank construction is the top bolted tank design selected worldwide for municipal water and wastewater applications. The company's proprietary LIQ Fusion 7000 FBE™ coating system is NSF 61-approved. Municipal water tanks under construction are field installed from grade level using a special synchronized jacking system.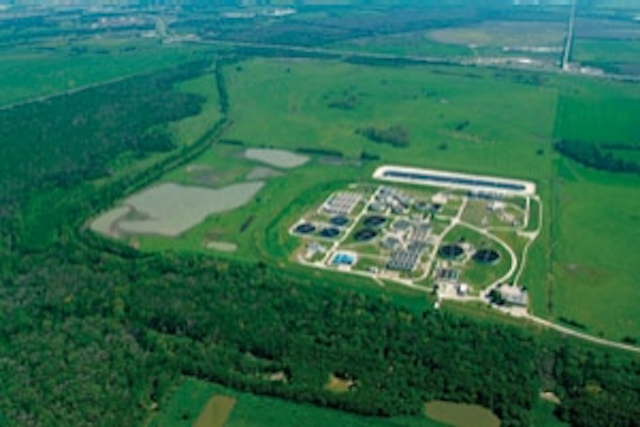 Tank Connection
Parsons, KS
Tel: 620-423-3010
Web: www.tankconnection.com
Booth 5155
Circle No. 334 on Reader Service Card
Butterfly valve
The Henry Pratt HP350 butterfly valve is rated to handle line pressures of up to 350 psi and is offered in both flanged and mechanical joint end connections. Actuation options include buried service nut or handwheel. The valve is available in sizes of 6" through 48" for flanged end connections and 6" through 24" for mechanical joint connections.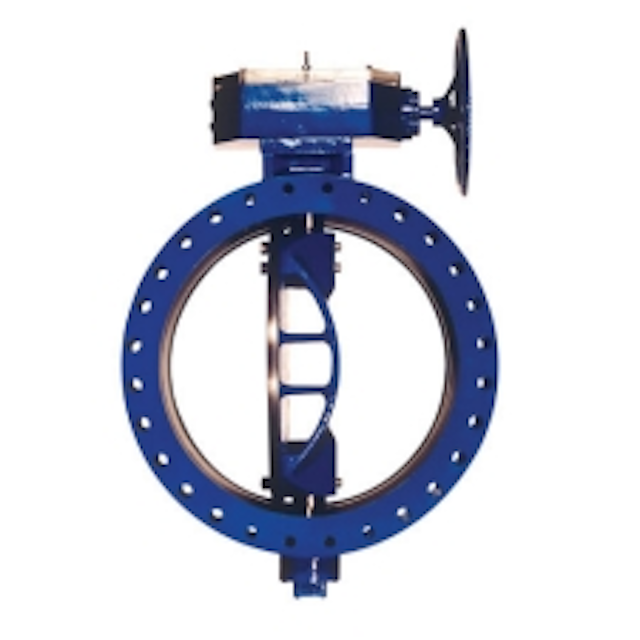 Henry Pratt Co.
Aurora, IL
Tel: 877-436-7977
Booth 3161
Circle No. 335 on Reader Service Card
Circle No. 83 on Reader Service Card
Blower package
The Qube™ blower package by Tuthill, featuring the new Qx™ blower, is a quick-delivery solution for wastewater aeration and more. Benefits include high efficiency with low noise (< 75 dBA); up to 18 psi; a compact footprint; and a powder coated steel enclosure.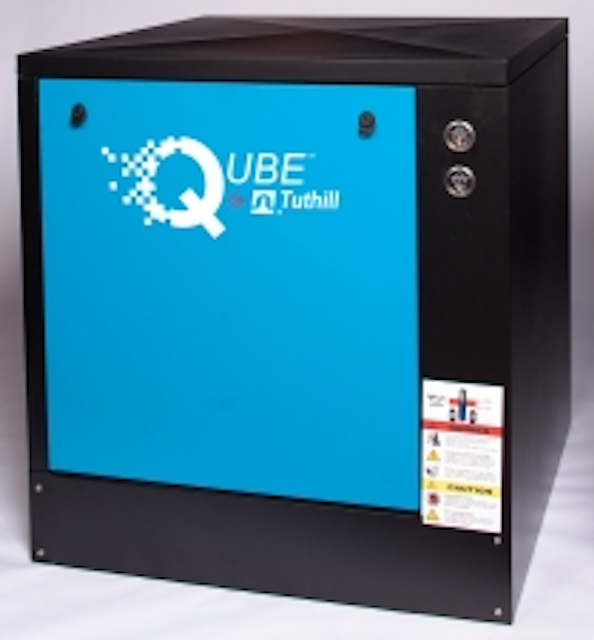 Tuthill Vacuum & Blower Systems
Springfield, MO
Tel: 800-825-6937
Web: www.vacuum.tuthill.com
Booth 7819
Circle No. 336 on Reader Service Card
DO, BOD kit
YSI announces the launch of its new optical dissolved oxygen / BOD kit. The ProOBOD™ optical based BOD probe works with the ProODO® handheld instrument to make it a true lab/field DO instrument and includes a lab dock to provide a compact footprint on the bench top.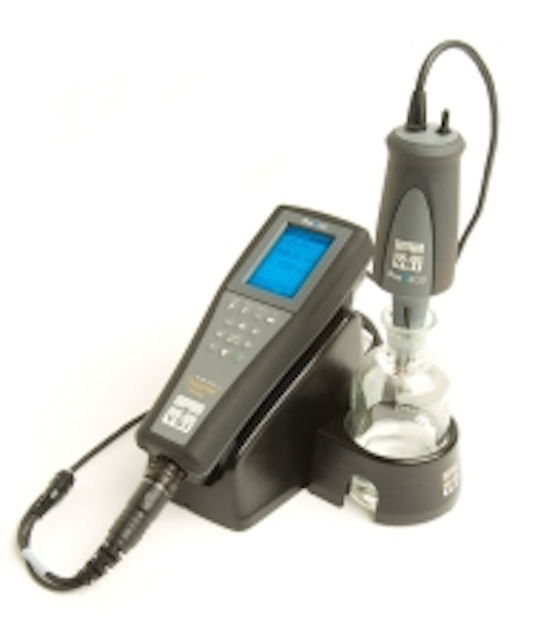 YSI Environmental
Yellow Springs, OH
Tel: 800-897-4151
Web: www.ysi.com/proODO
Booth 2445
Circle No. 337 on Reader Service Card
Onsite disinfection
Electrolytic Technologies' Klorigen™ chlorine gas and sodium hypochlorite electrochemical generators provide on-site production capability from 50 ppd to 50,000 ppd of equivalent chlorine. The company's 12.5% hypo complies with NSF60/61 and is directly compatible with existing 12.5% trade concentration product storage and metering systems.
I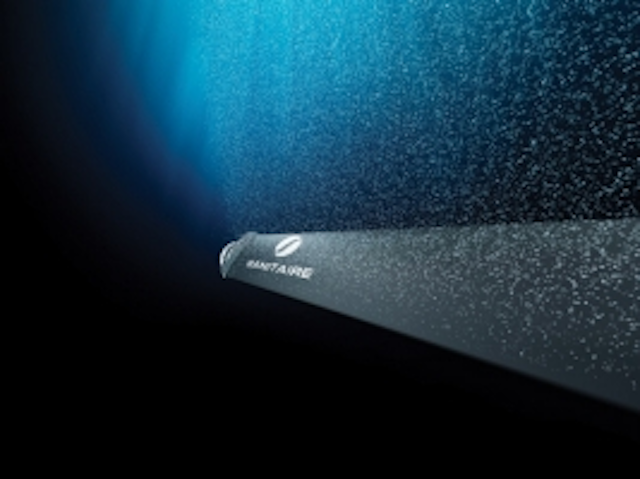 Electrolytic Technologies Corp.
North Miami Beach, FL
Tel: 305-655-2259
Web: www.electrolytictech.com
Booth 6723
Circle No. 338 on Reader Service Card
Progressive cavity pumps
Seepex will exhibit its progressive cavity pumps, run-dry protector, bridge-breaker cake pumps, 10,000 hour U-joint, grinders, Tri-Cam® geometry, MAP hose pump, MDI metering pump and new BTHE high solids pump. The company will also display its new Smart Stator Technology and provide product demonstrations at the booth.
seepex Inc.
Enon, OH
Tel: 937-864-7150
Web: www.seepex.com
Booth 3043
Circle No. 339 on Reader Service Card
More WaterWorld Current Issue Articles
More WaterWorld Archives Issue Articles