WEFTEC: Exhibitor Products: Part 5
Sep 1st, 2010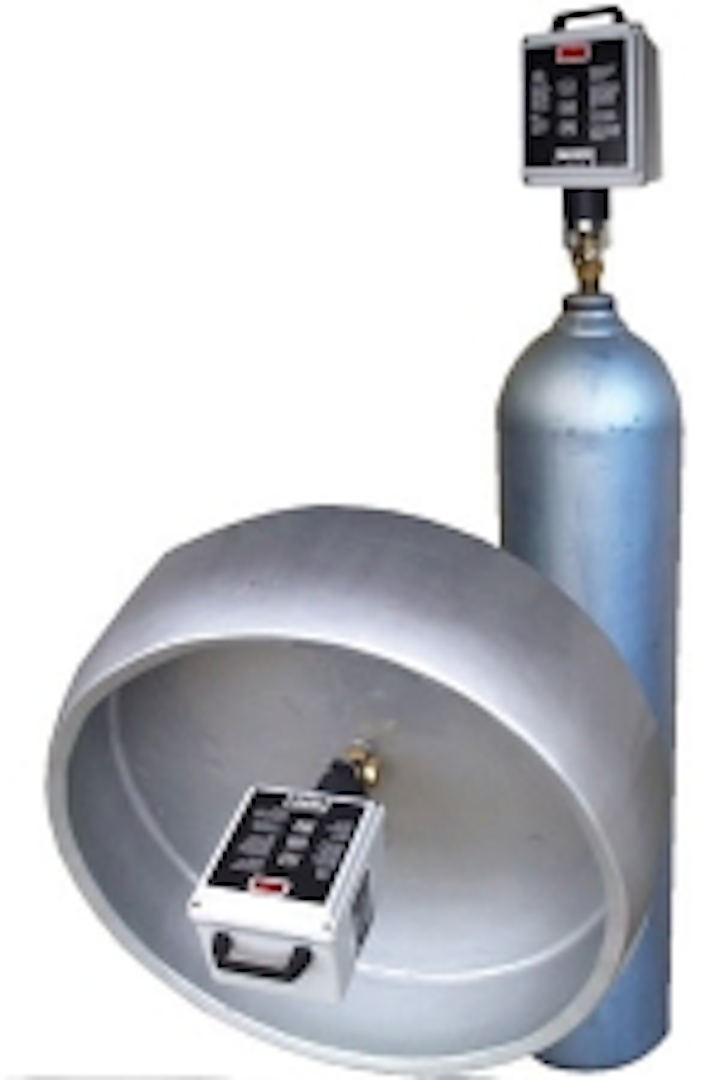 Leak detector
The new LD-18 Digital Water Leak Detector from SubSurface Leak Detection uses patent pending technology to significantly reduce ambient intermittent noise from dogs barking, cars passing, footsteps, etc. The digital electronics samples the sounds every few thousandths of a second, and if it hears an intermittent sound, it suppresses the intermittent sound instantly.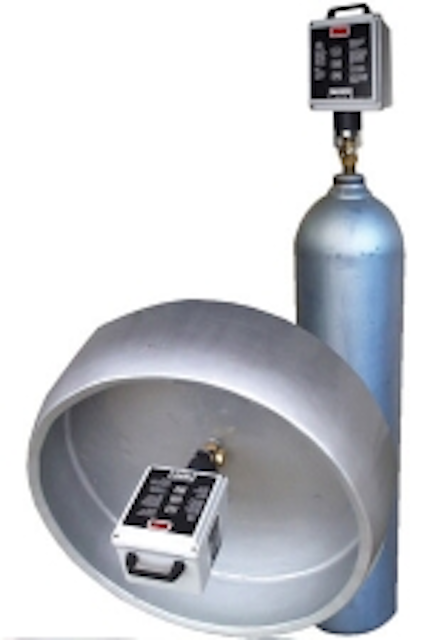 SubSurface Leak Detection Inc.
San Jose, CA
Tel: 408-249-4673
Web: www.subsurfaceleak.com
Booth 4748
Circle No. 340 on Reader Service Card
Bacterial products
Bioscience Inc. offers a line of bacterial products to help degrade fats, oils and greases (FOG), enhance settling or reduce the generation of odor-causing sulfides. Bacterial products may also be added to increase the capacity of the biomass to degrade more typical waste streams and reduce effluent ammonia, BOD and suspended solids. The products feature specially designed mixtures of pre-adapted bacterial strains, growth enhancers and complimentary ingredients, which help eliminate the adaptation phase and allow the plant to adjust to new conditions and overloads faster.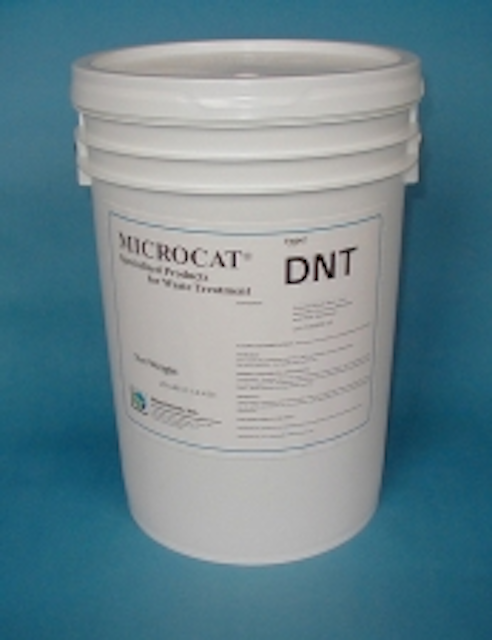 Bioscience Inc.
Allentown, PA
Tel: 800-627-3069
Web: www.bioscienceinc.com
Booth 3311
Circle No. 341 on Reader Service Card
Solids handling pumps
The Fairbanks Morse non-clog pump is designed to handle raw sewage, sludge and slurries. The design versatility allows the pump to fit in numerous piping configurations. These pumps feature the original non-clog radial impeller design with well-rounded leading vanes tapered toward the trailing edge to guide trash flow away from the vanes and into the circular flow channels of the impeller and casing.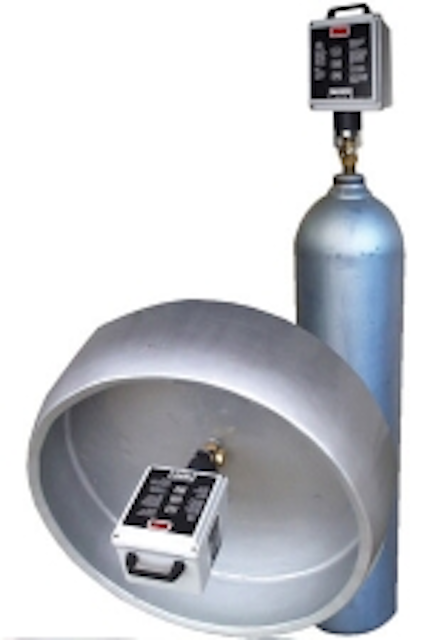 Fairbanks Morse Pump
Kansas City, KS
Tel: 913-371-5000
Web: www.fmpump.com
Booth 1035
Circle No. 342 on Reader Service Card
Vacuum sewer technology
Airvac is a manufacturer of specialty components used in vacuum sewer systems. These components include vacuum valves, valve pits and vacuum station equipment. The company offers complete start-to-finish project services, including preliminary system layout and design, cost estimating, detailed design assistance and construction supervision.

Airvac
Rochester, IN
Tel: 574-223-3980
Web: www.airvac.com
Booth 5829
Circle No. 343 on Reader Service Card
Turbidity standards
EPA approval was recently awarded for the new line of primary turbidity standards manufactured by HF scientific. The stable and easy to use ProCal standards will replace the Primetime standards currently used in the company's products. In addition, the ProCal standards are being certified for use in other manufacturer's instrumentation. Soon almost any turbidity instrument will be able to be calibrated using the company's pre-diluted, factory certified turbidity standards. Using a preservative that is safe and enhances stability, the standard biodegrades rapidly in aquatic environments.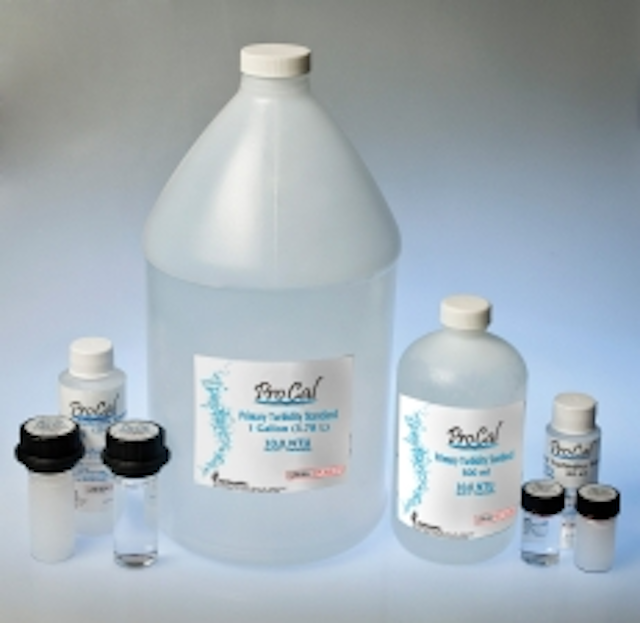 HF scientific
Tel: 239-337-2116
Booth 2257
Circle No. 344 on Reader Service Card
Environmental monitoring
Teledyne Isco presents the 2105 Interface Module, which can be used by environmental monitoring professionals to interface monitoring and recording instruments. Multiple inputs enable the unit to make intelligent decisions and provide an automatic response to field condition changes. The module connects directly to Teledyne Isco 2100 Series flow meters, ADFM Pulsed Doppler flow meters and Isco Rain Gauges. It can also be used with non-Isco instruments that have SDI-12 or Modbus output, and connected to other existing input devices.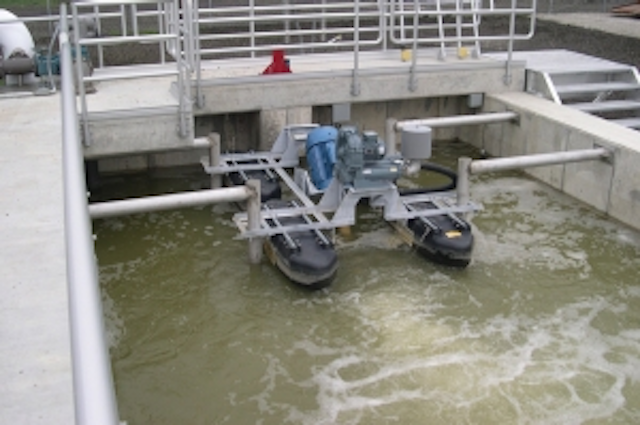 Teledyne Isco
Lincoln, NE
Tel: 800-228-4373
Web: www.isco.com
Booth 2817
Circle No. 345 on Reader Service Card
Automatic filters
Orival's ORG series of automatic self-cleaning filters are suited for water reuse treatment in industrial, municipal and agricultural applications. These filters use as little as two gallons of water per cleaning cycle with models available from 10 gpm to 1320 gpm per filter body. Filtration degrees are available from 3000 microns down to 10 microns. The company also specializes in prefabricated manifold systems complete with valves, piping, controls and multiple filters.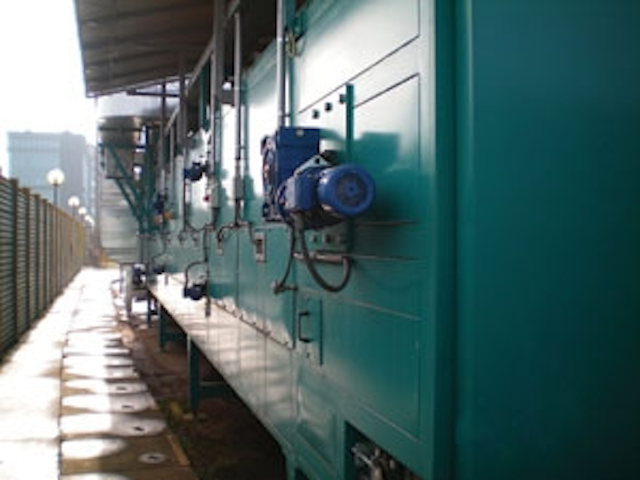 Orival Inc.
Tel: 800-567-9767
Web: www.orival.com
Booth 7017
Circle No. 346 on Reader Service Card
Pipe products
Flowtite® filament-wound pressure pipe and Meyer® polymer concrete pipe products will be displayed by U.S. Composite Pipe South. Flowtite filament-wound pressure pipe products are produced in diameters from 12" to 156", and depending on application may range in length from 16' to 40'. The pipe has proven effective for non-corrosive pipeline systems for direct bury, slipline and penstock projects, for gravity pressure/sewer, raw water, potable water and other industrial applications.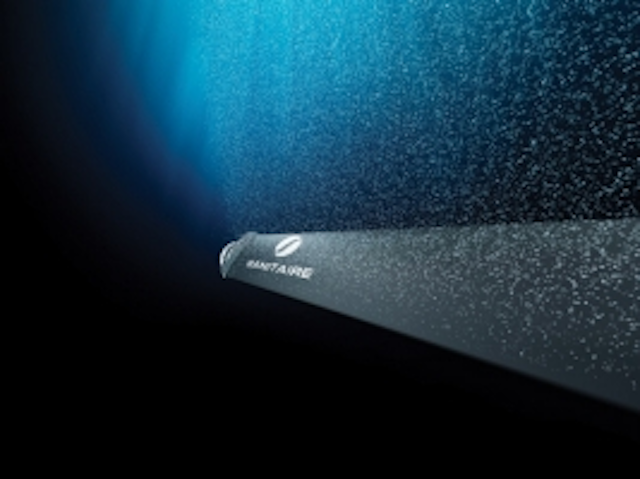 U.S. Composite Pipe South
Zachary, LA
Web: www.uscpsouth.com
Booth 2365
Circle No. 347 on Reader Service Card
FRP enclosures
Vynckier provides Fiberglass Reinforced Polyester "FRP" enclosures to protect delicate equipment. The company's enclosures meet global approvals for UL, CE, CSA, VDE, KEMA, NEMKO and many others. Its exclusive DT Cover is an accessory that allows full view of instrumentation, while protecting the system's monitors, push-buttons, etc. by maintaining NEMA 4/4X integrity.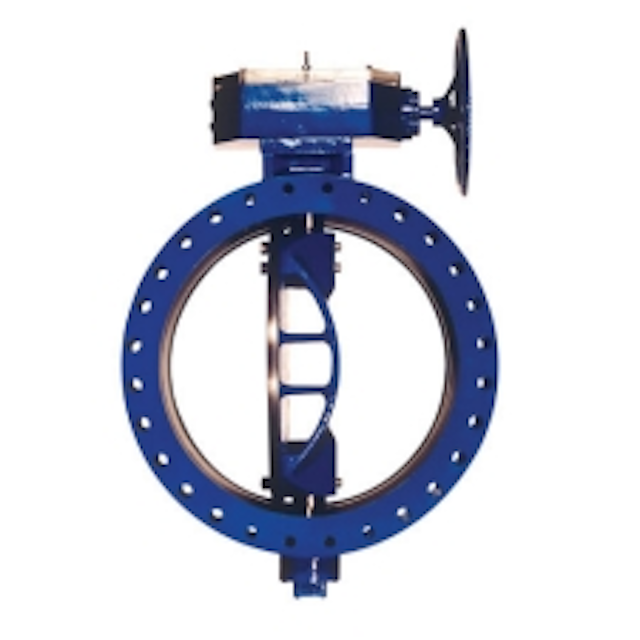 Vynckier Enclosure Systems Inc.
Tel: 888-837-1114
Web: www.enclosuresonline.com
Booth 5732
Circle No. 348 on Reader Service Card
Flotation pump
Shanley Pump is offering the EDUR special flotation pump in a much larger size. Now available for 500 gpm flotation applications, the pump will provide 12 percent entrained gas and produce 30 micron bubbles. It eliminates the requirement for compressors, which reduces power consumption by 40 percent. The EDUR Centrifugal DAF Pumps are available in cast iron, 316 stainless steel, and 329 SS (duplex) construction.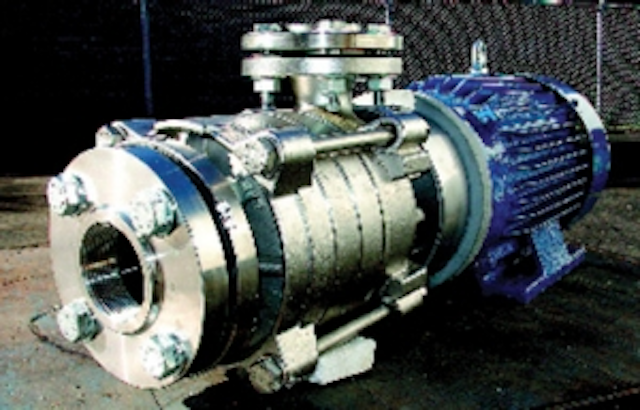 Shanley Pump & Equipment Inc.
Arlington Heights, IL
Tel: 847-439-9200
Web: www.shanleypump.com
Booth 2963
Circle No. 349 on Reader Service Card
Instrumentation, pumping
The Iwaki America booth at WEFTEC will feature both Iwaki and Walchem products. Products include advanced sensing, instrumentation, fluid pumping and communications technologies for the global water treatment market. Working demos of the W400 and WIND water treatment controllers will be featured.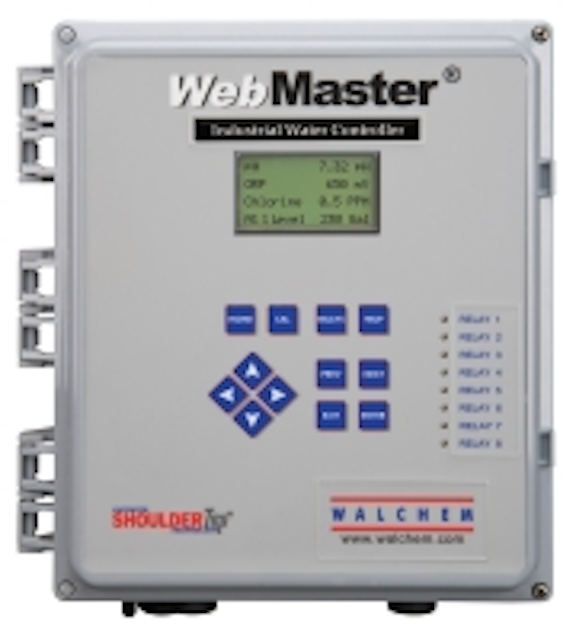 Iwaki America
Web: www.iwakiamerica.com
Booth 6657
Circle No. 350 on Reader Service Card
Circle No. 87 on Reader Service Card
Pumping systems
Selwood Pumps will be showing its new high head H100 pumpset, available in Super Silent, open set and electric motor configurations. The H100 now has an improved performance of 120m total head with a maximum flow of over 200m3/h. The Seltorque S100, S150 and S200 Super Silent pumps and the D80, D100 and D150 Super Silent pumps are now being supplied as "close coupled" units as standard. The advantages of this improved arrangement are reduced noise, reduced vibration, longer coupling life plus ease of maintenance and production.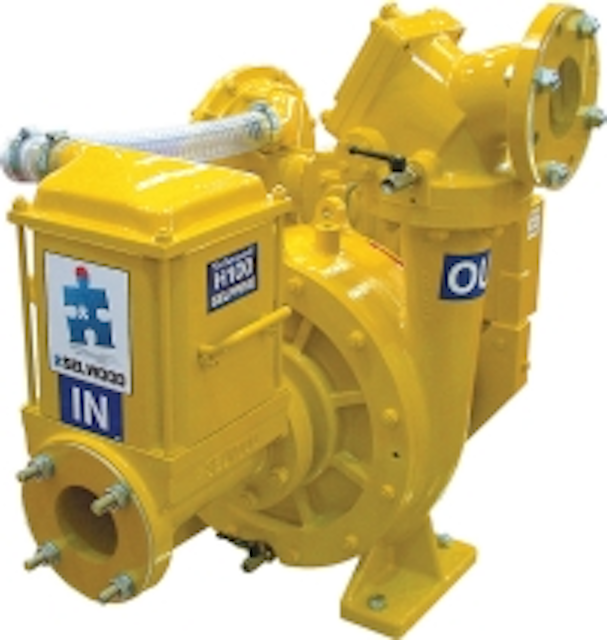 Selwood Pumps
Web: www.selwoodpumps.com
Booth 6951
Circle No. 351 on Reader Service Card
Level data collector
Keller America has announced the newest addition to its lineup of autonomous level loggers, the DCX-CAPA. Specifically designed for high accuracy, long term monitoring of very low pressure ranges, the device is ideal for use in applications such as CSO monitoring, weir level, leak testing, or any other situation where full scale levels are below 120 inches of water column.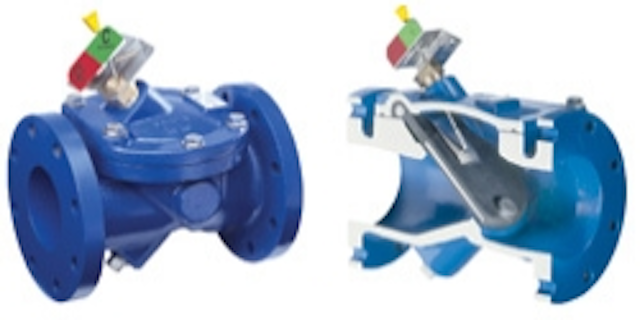 Keller America
Tel: 877-253-5537
Web: www.kelleramerica.com
Booth 3577
Circle No. 352 on Reader Service Card
Remote monitoring
Sensaphone's new Cell682 is a monitoring system designed to watch over equipment at remote sites, and can be configured to monitor tank levels, pump operation, flow rates, pressures, and much more. It operates over standard cellular networks, so it can be installed almost anywhere. If any monitored condition goes out of the acceptable range, the unit can send immediate alarm notifications by e-mail, text message, and even voice phone calls. Two relay outputs are also included for manual or automatic control at a remote facility.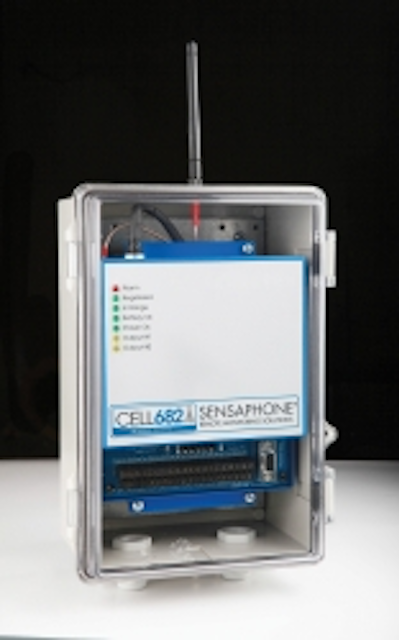 Sensaphone
Tel: 877-373-2700
Web: www.sensaphone.com
Booth 2709
Circle No. 353 on Reader Service Card
MBR module
The Toray "Membray" submerged flat sheet membrane bioreactor module, when used as a component of an MBR system, effectively removes suspended solids from activated sludge. The microfiltration module in a plate-and-frame configuration consists of flat sheet PVDF membranes that are cast on a polyester, non-woven fabric as the base layer. This combination of materials gives the membrane improved physical strength and chemical stability. The module can be submerged directly into an activated sludge tank for combining biological treatment and membrane separation.
Toray Membrane USA Inc.
Poway, CA
Tel: 858-218-1518
Web: www.toraywater.com
Booth 5255
Circle No. 354 on Reader Service Card
Valve products
APCO Valve & Primer produces a complete line of Air Release / Air Vacuum Valves. The company also manufactures the following valves: Silent Check, Slanting Disc Check, Cushioned Swing Check, Rubber Flapper Check, Automatic Control, Double Door Check, Metal Seated Ball and Cone Valves. The company recently added Eccentric Plug valves to its product line. It also offers engineering and technical help for all of its products.
APCO Valve & Primer Corp.
Tel: 800-323-6969
Web: www.apcovalves.com
Booth 1719
Circle No. 355 on Reader Service Card
Aeration systems
Airmaster Aerator specializes in wastewater aeration systems and aeration equipment. The company's "Turbo X-Treme" aeration system features stainless steel construction and a design that allows for high capacity water movement along with aeration. These aerators can be installed in ponds, lagoons, aeration basins and oxidation ditches.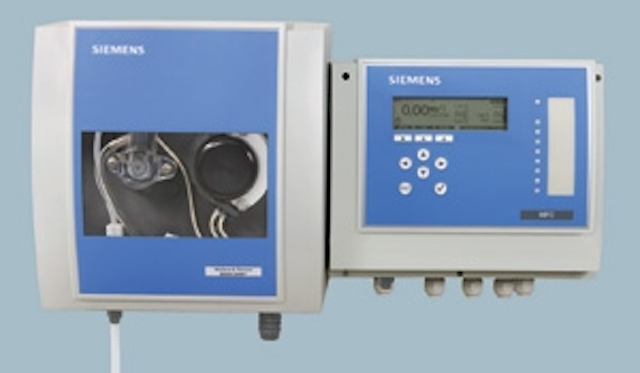 Airmaster Aerator
DeRidder, LA
Tel: 888-813-3680 Web: www.airmasteraerator.com
Booth 1239
Circle No. 356 on Reader Service Card
Analytical instruments
Analytical Technology Inc. manufactures and distributes analytical instruments based on electrochemical and optical sensors. The company specializes in the areas of toxic gas detection and water quality measurements. Its capabilities in the area of sensor design and manufacture allow the company to offer the kind of application support needed for the most demanding applications. In addition, local product support is available through its network of over 50 representatives throughout the U.S. and Canada and distributors worldwide.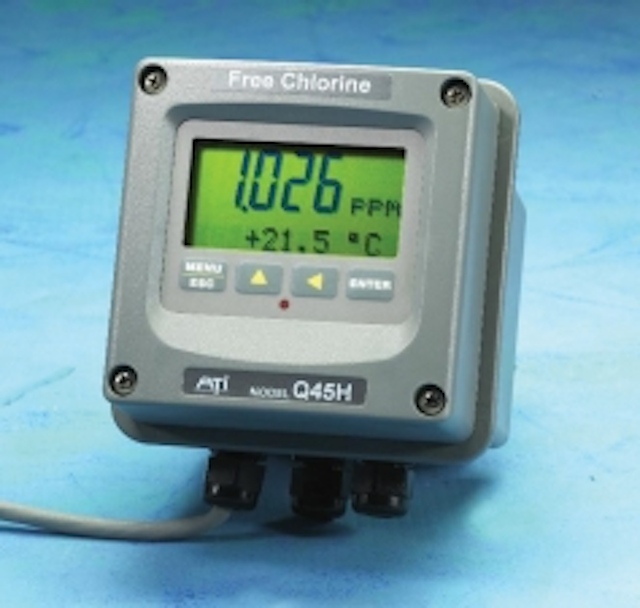 Analytical Technology Inc.
Collegeville, PA
Tel: 800-959-0299
Web: www.analyticaltechnology.com
Booth 6029
Circle No. 358 on Reader Service Card
Water storage tanks
Columbian TecTank specializes in the turnkey production of bolted and shop-welded tanks, from design, fabrication, to field erection and service. The company's HydroTec™ tanks are used for a wide variety of municipal water and wastewater storage applications including equalization, aeration, sludge, clarification, filtration, digestion, surface water treatment and storage, just to name a few. CTT tanks feature the Trico Bond EP™ coating applied in its ISO 9001 certified facilities to ensure long-lasting corrosion resistance and low maintenance requirements.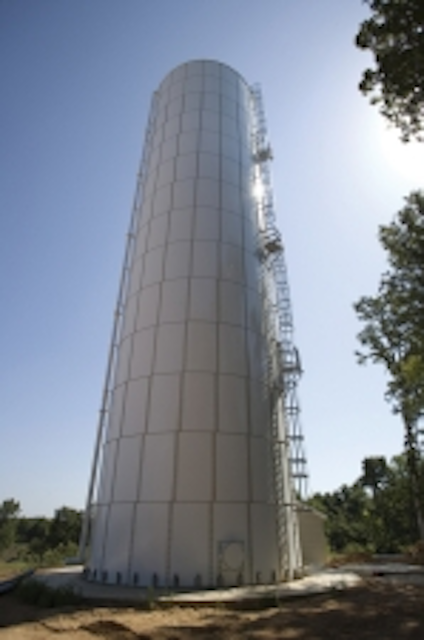 Columbian Tec Tank
Tel: 913-621-3700
Web: www.columbiantectank.com
Booth 5321
Circle No. 359 on Reader Service Card
More WaterWorld Current Issue Articles
More WaterWorld Archives Issue Articles