New Products
Griffin Pump and Equipment offers a line of electric submersible pumps for use in clean water, gray water, or trash laden effluent.
Sep 1st, 2010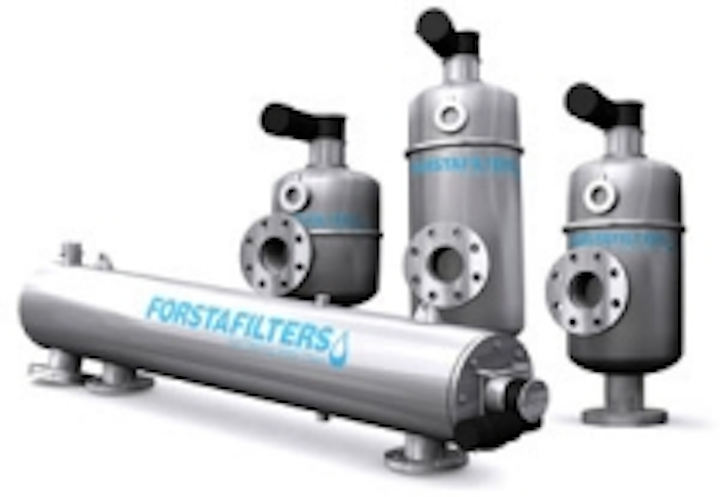 Submersible pumps
Griffin Pump and Equipment offers a line of electric submersible pumps for use in clean water, gray water, or trash laden effluent. The pumps are available for flows as low as a few gallons per minute to several hundred gallons per minute, with heads to several hundred feet. The self-priming pumps are available in 120 volt single phase or 460 volt 3 phase. Options include run dry capability and control panels with float switch capability for automatic start/stop conditions.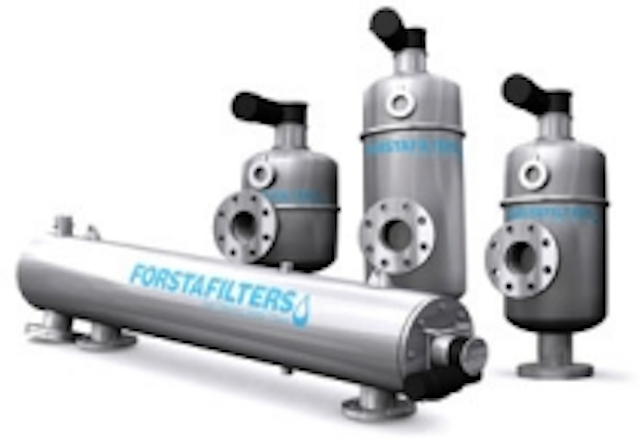 Griffin Pump and Equipment Inc.
Houston, TX
Tel: 866-770-8100
Web: www.griffinpump.com
Circle No. 221 on Reader Service Card
Gas monitoring
Sensidyne has released SensAlarm Plus, a complete single point gas monitoring system. The new system offers simplified installation, use, and maintenance. The single transmitter offers Test-On-Demand and Predictive Sensor Failure features, in addition to accepting oxygen, electrochemical, catalytic bead or infrared sensors. The system is design to monitor oxygen, toxic and combustible gases. It provides an LED display of gas value and a backlit LCD displaying system settings, data review, sensor information, and visual and audible alert annunciators.
Sensidyne
Clearwater, FL
Tel: 727-530-3602
Web: www.sensidynegasdetection.com
Circle No. 222 on Reader Service Card
Cooling products
The Pel-Cool line of personal cooling products includes cooling vests, cooling caps, helmet liners, arm coolers and neck coolers. The coolers can lower the skin temperature by up to 20 degrees by simply soaking them in water for 10-15 seconds. Simply re-dip the product in water to replenish the inner core. All Pel-Cool products are available in both a standard and FR fabric.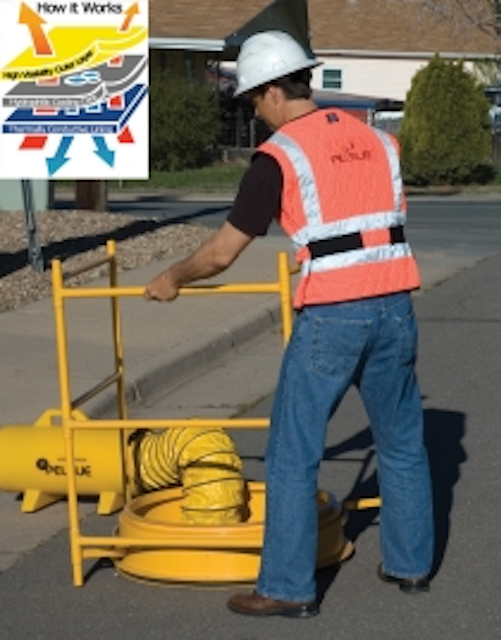 Pelsue Co.
Tel: 800-525-8460
Web: www.pelsue.com
Circle No. 223 on Reader Service Card
Water quality testing
Hach HQd digital meters and IntelliCAL™ smart probes are customized electrochemistry systems for water quality testing. The Hach HQd digital meters provide measurement flexibility with interchangeable probes; automatic parameter recognition; calibration history; and method settings to minimize errors and setup time. Nitrate, ammonium, ammonia, fluoride, and chloride have been added to the IntelliCAL suite which already included pH, conductivity, luminescent dissolved oxygen (LDO®), Luminescent BOD (LBOD), oxidation reduction potential, and sodium.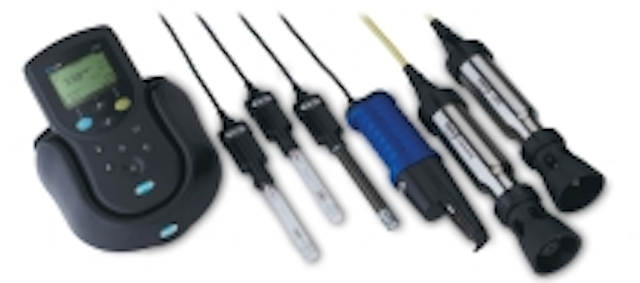 Hach Co.
Loveland, CO
Tel: 800-227-4224
Web: www.hach.com/wastewater
Circle No. 226 on Reader Service Card
UCMR3 methods
MWH Laboratories has introduced new methods allowing utilities across the U.S. to proactively address anticipated chemical monitoring needs under the EPA's third Unregulated Contaminant Monitoring Rule (UCMR3). The lab offers methods addressing the EPA's proposed rules, anticipated to affect more than 4,800 public and private utilities across the country. The proposed plan would require utilities to monitor for up to 28 unregulated contaminants.
MWH Laboratories
Monrovia, CA
Web: www.mwhlabs.com
Circle No. 225 on Reader Service Card
Free chlorine sensors
The new FCL400 series free chlorine sensors from Sensorex feature amperometric measurement technology. Designed for use in water treatment disinfection applications, these sensors are available in several ranges for detecting ppm levels of free chlorine. Choose the FCL402 for 0-2 ppm, FCL405 for 0-5 ppm and FCL410 for 0-10 ppm of free chlorine. Sensors provide an isolated 4-20 mA output signal. Membrane cap and fill solution are easily replaced to maximize sensor life.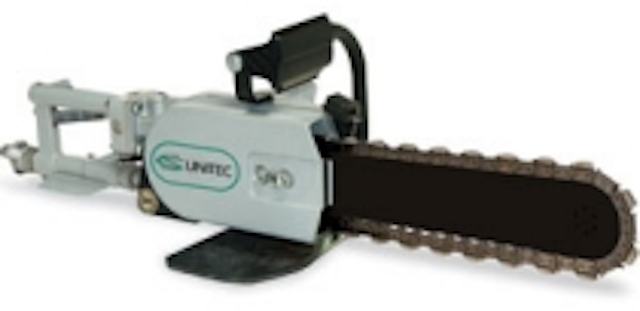 Sensorex USA
Tel: 714-895-4344
Web: www.sensorex.com
Circle No. 224 on Reader Service Card
Electromagnetic flow meter
McCrometer has introduced the FPI Mag™ (Full Profile Insertion) Electromagnetic Flow Meter. The new meter is the successor to the company's Multi-Mag Insertion Flow Meter, which is the industry's only multi-electrode hot tap full profile insertion flow meter delivering a continuous total flow profile similar to a full-bore mag meter. The enhanced design of the new meter features additional sensing electrodes for increased sensitivity and is now packaged in a 316 stainless steel sensor body for maximum structural integrity.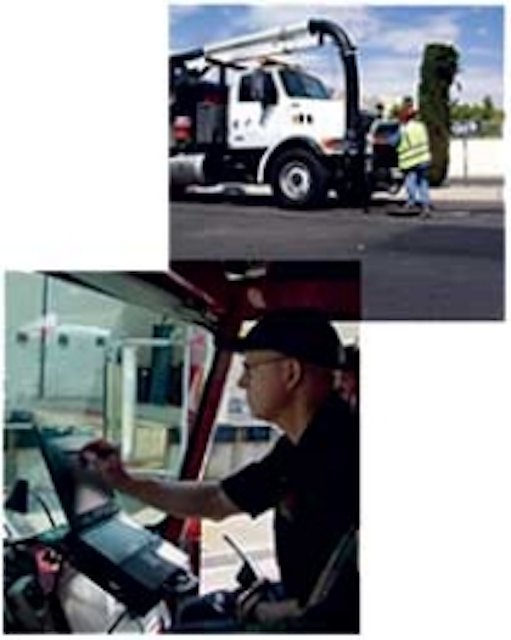 McCrometer
Hemet, CA
Tel: 800-220-2279
Web: www.mccrometer.com
Circle No. 227 on Reader Service Card

pH monitoring
Thermo Fisher Scientific has released the Orion Ross Ultra® Glass Triode™, which provides precise pH and temperature measurements with the convenience of using one electrode. The electrode has a chemical resistant glass body. It offers accuracy within 0.03 pH units when using automatic temperature compensation and provide superior temperature response for a glass 3-in-one electrode.

Thermo Fisher Scientific Inc.
Beverly, MA
Web: www.thermoscientific.com/water
Circle No. 228 on Reader Service Card
Wireless communications
Weidmuller has introduced a complete "Wireless in a Box" solution for the industrial market. Two versions are available - each containing unique design features. An Ethernet version enables quick deployment of wireless Ethernet, while an I/O version allows for the installation of multi-point wireless direct I/O. Both systems are designed to provide complete wireless connectivity for remote monitoring and sensing applications.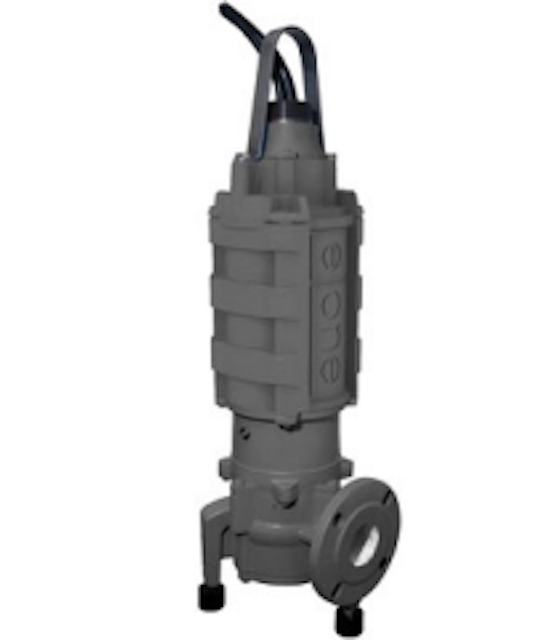 Weidmuller
Richmond, VA
Tel: 800-849-9343
Web: www.weidmuller.com
Circle No. 229 on Reader Service Card
Aeration, mixing
The Reliant Water Technologies' Model WQA was specifically designed to operate in shallow (5' to 12' deep) ponds and lagoons to provide aeration and de-stratification with a minimum of energy. This patented water moving and aeration system requires only 5' of water to operate. It continuously moves all the water within a five acre pond or lagoon. The water movement helps to break up the bottom's toxic dead zone, allowing for the ammonia and nitrogen components trapped there to rise and naturally dissipate through oxidation.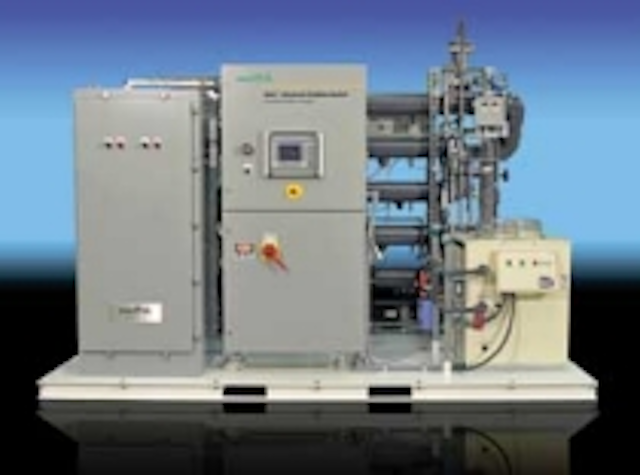 Reliant Water Technologies
New Orleans, LA
Tel: 877-820-5511
Web: www.reliantwater.us.com
Circle No. 232 on Reader Service Card
Area-velocity flow meter
The new Greyline AVFM-II uses a submerged ultrasonic sensor to continuously measure both velocity and level in open channels, partially full sewer pipes and surcharged pipes without a flume or weir. The sensor is resistant to fouling and corrosion. It can be configured with the standard submerged Velocity/Level sensor, or with submerged velocity and a separate non-contacting ultrasonic level sensor. The meter includes flow rate display, totalizer, three 4-20 mA outputs and two control relays.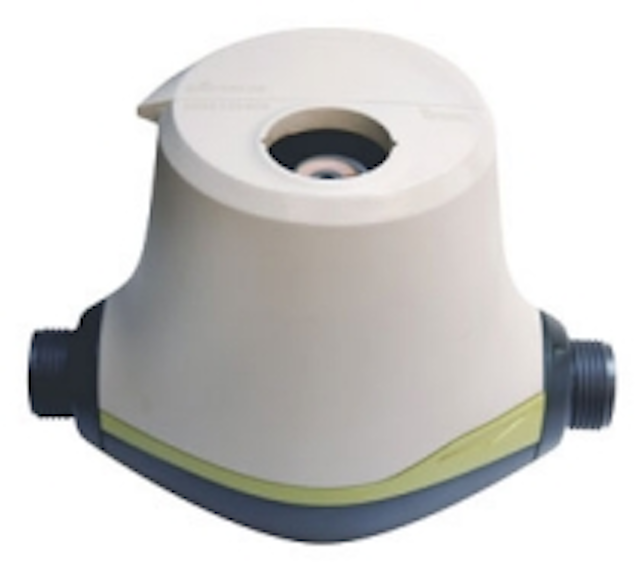 Greyline Instruments Inc.
Massena, NY
Tel: 888-473-9546
Web: www.greyline.com
Circle No. 231 on Reader Service Card
Control valves
Singer Valve recently launched 6" and 8" S106 full port rolling diaphragm operated control valves to expand its existing line that currently includes sizes from 10" to 36". The rolling diaphragm design can help reduce water loss and leakage in changing flow systems. The design features a vertical diaphragm that rolls while opening and closing, enabling it to lock the valve in place without any friction. This allows for improved pressure stability from the highest to the lowest flows.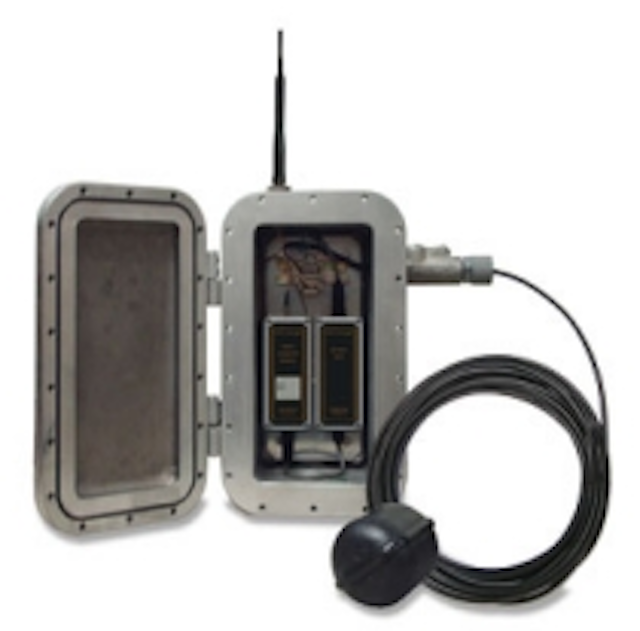 Singer Valve
Surrey, BC
Tel: 800-663-7266
Web: www.singervalve.com
Circle No. 230 on Reader Service Card
More WaterWorld Current Issue Articles
More WaterWorld Archives Issue Articles