Products & Services: Detectors, Monitors
ITT Analytics has launched the new intelligent online dissolved oxygen (DO) probe FDO® 701 IQ.
Dec 1st, 2010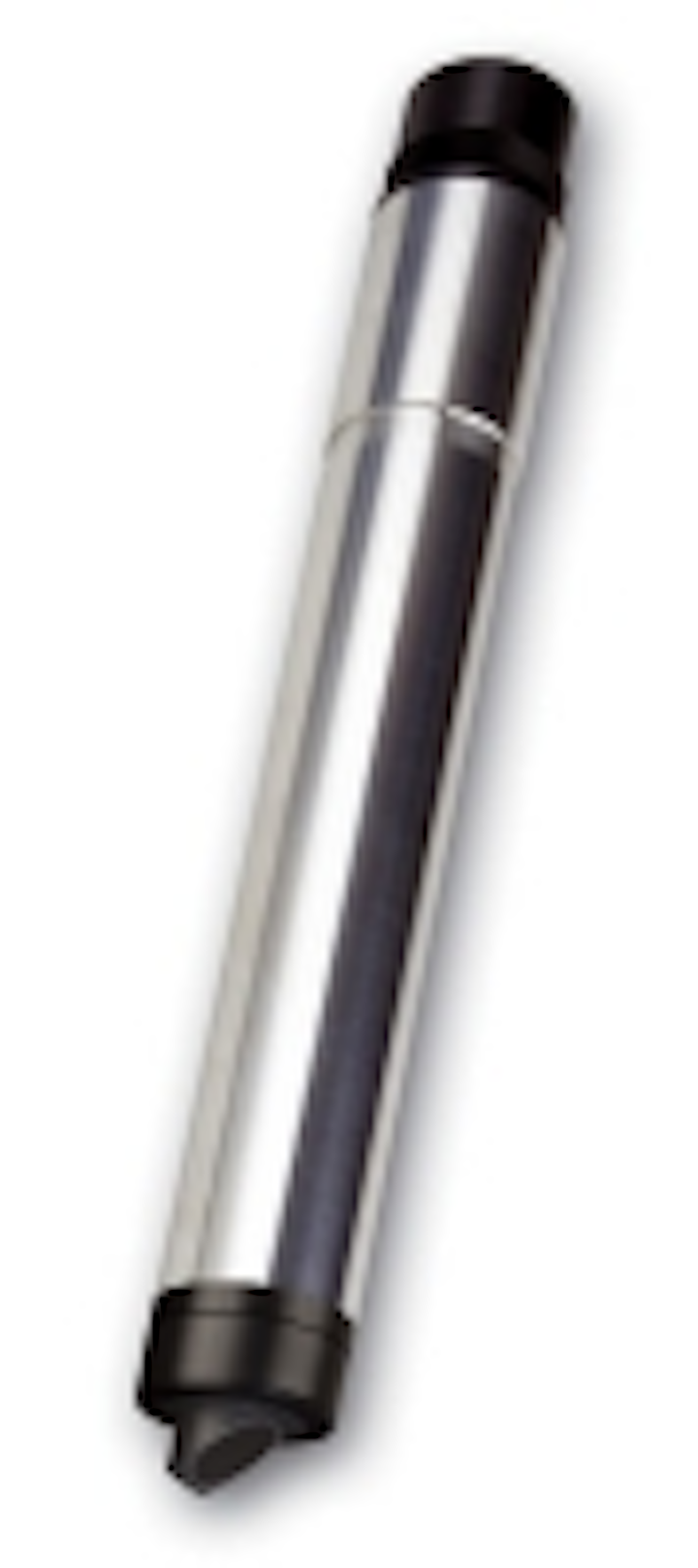 DO monitoring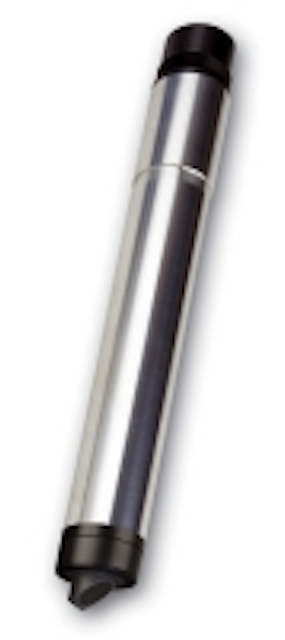 ITT Analytics has launched the new intelligent online dissolved oxygen (DO) probe FDO® 701 IQ. The probe is ideal for use in determining oxygen or residual oxygen in water and wastewater. With its faster response (T90 < 80 s) this sensor is suited when new and fast wastewater treatment methods like sequential batch reactors are used. The interchangeable membrane head contains a chip with factory calibration data. The soft green-light technology preserves the optical membrane, resulting in higher precision and longer life.
ITT Analytics
Woburn, MA
Tel: 800-645-5999
Web: www.ittanalytics.com
Circle No. 222 on Reader Service Card
---
Level controller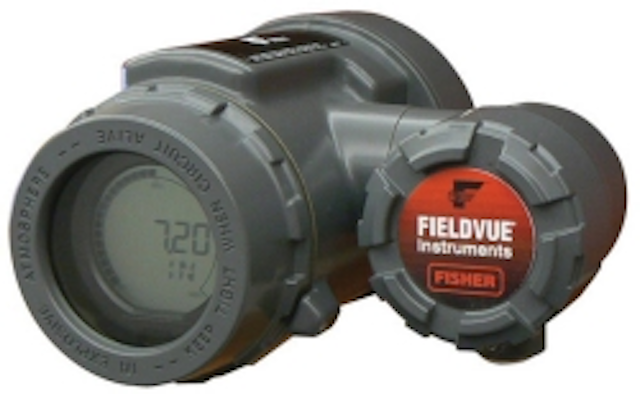 Emerson Process Management's Fisher® Fieldvue DLC3020f fieldbus digital level controller offers displacement sensor technology for measuring liquid level or the level of interface between two liquids. It uses the digital fieldbus communication protocol to deliver diagnostics, alerts, and other information that helps users improve performance while avoiding unexpected downtime. The controller can be configured, calibrated and tested using Emerson's AMS Suite software or 475 Field Communicator.
Emerson Process Management
Tel: 641-754-3288
Web: www.emersonprocess.com
Circle No. 223 on Reader Service Card
---
pH/ORP monitoring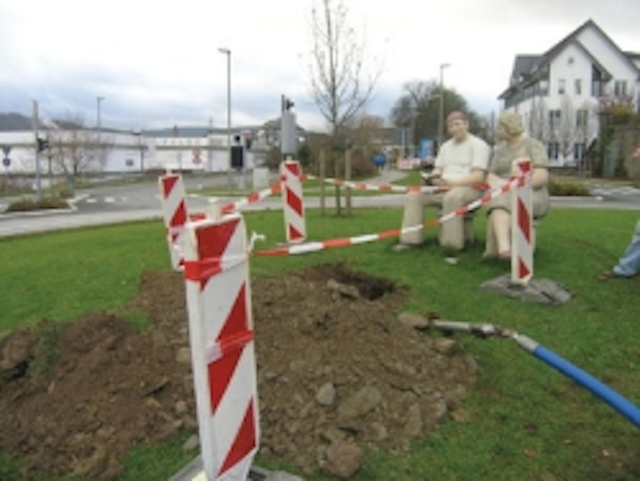 Combining a next-generation flat surface self-cleaning pH/ORP (REDOX) sensor along with modular mounting hardware and optional electronics, the S8000 pH/ORP Platform from Sensorex is a fully configurable system designed to reduce the cost of pH/ORP measurement in water/wastewater treatment applications. It allows users to purchase only the components they need initially, but allows them to expand measurement capability to meet changing plant requirements over time.
Sensorex
Garden Grove, CA
Tel: 714-895-4344
Web: www.sensorex.com
Circle No. 224 on Reader Service Card
---
Ultrasonic flowmeter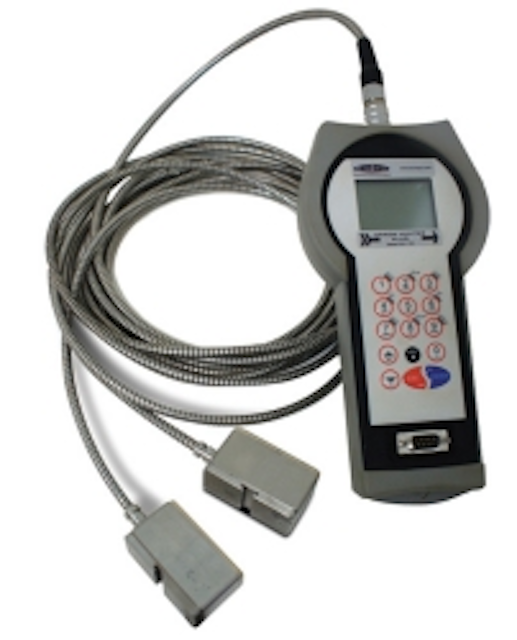 The ECHO Arrow Hunter Plus - Handheld is a portable clamp-on transit-time flowmeter for clean or dirty liquids. The ultrasonic sensors are clamped onto the outside of the pipe, thus eliminating the need to dismantle the pipe work and interrupt the process. The meters are great for checking existing flowmeters to confirm accuracy and reliability. Also, the can be used for checking flow on pumps for blockage, efficiency or damage. The meters will measure flow in metal or plastic pipes with or without liners from 3/8" to 118" diameters.
ECHO Process Instrumentation Inc.
Shalimar, FL
Tel: 850-609-1300
Web: www.echopi.com
Circle No. 227 on Reader Service Card
---
Conductivity monitoring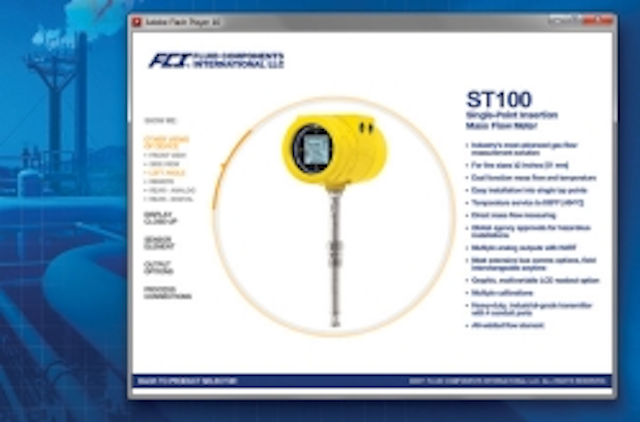 Pressure Systems now offers the TruBlue 585 CTD transducer for monitoring and logging conductivity to a 1% accuracy as well as temperature and pressure levels. The transducer's internal 5-year 3.6 V lithium battery has on-board surge protection making it ideal for remote environmental data collection and process, including environmental and watershed management applications.
Pressure Systems
Hampton, VA
Tel: 800-328-3665
Web: trubluemonitor.com/585.html
Circle No. 226 on Reader Service Card
---
Rain gauge recorder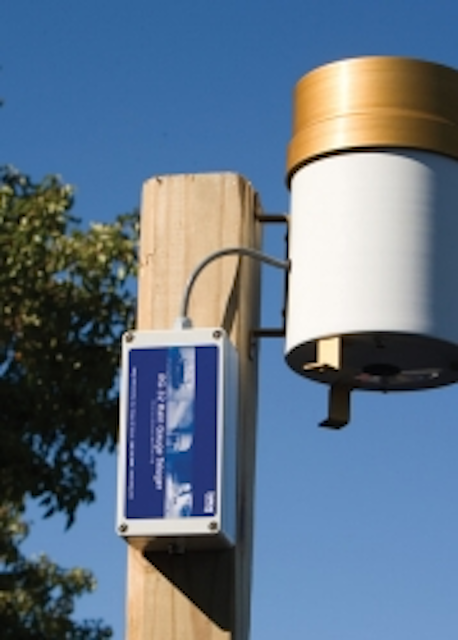 Telog Instruments has introduced the 32 series of wireless RTUs, featuring a new wireless modem, long battery life, small size and low power consumption. The RG-32 Rain Gauge Teloger will monitor a tipping bucket rain gauge for up to five years on a single, user-replaceable D cell lithium battery, making two cellular calls to a host computer per day.
Telog Instruments
Victor, NY
Tel: 585-742-3000
Web: www.telog.com
Circle No. 225 on Reader Service Card
---
Flowmeter
Krohne offers its new Optiswirl 4070 C flowmeter, a multivariable instrument that combines a vortex flow sensor with built-in temperature compensation and optionally available integrated pressure in a two-wire configuration. The meter is an all-in-one product that delivers accurate measurement of standard volumetric and mass flow of conductive and non-conductive liquids, gases and vapors, even in applications that are prone to pressure and temperature fluctuations. It features a non-wearing, fully welded stainless steel structure that is resistant to corrosion, as well as high pressures and temperatures.
Krohne Inc.
Tel: 800-356-9464
Web: www.krohne.com/northamerica
Circle No. 229 on Reader Service Card
---
Depth, level transmitter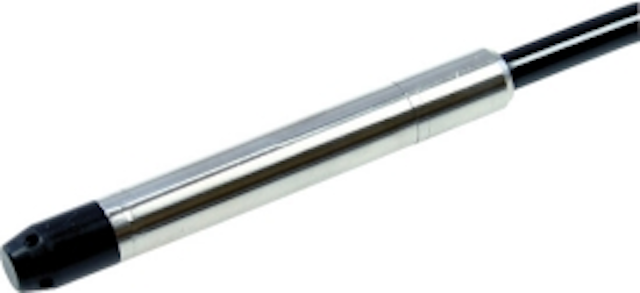 PMC has released the new MTM 3000 miniature depth & level transmitter which is designed for water level monitoring in deep wells of ½" diameter, particularly around dams. With an outside diameter of 0.39", this compact transmitter fits in almost every stilling well where space is an issue. The transmitter features Titanium construction, offers a 5-year corrosion warranty and either polyurethane or polyethylene cable. Typical cable length is up to 500 feet. Longer cable length upon request. Full scale ranges from 0 to 1 through 0 to 500 psi are available with a proof pressure of typically 300% FS.
Process Measurement & Controls
Danbury, CT
Tel: 203-792-8686
Web: www.pmc1.com
Circle No. 228 on Reader Service Card
---
Gas monitoring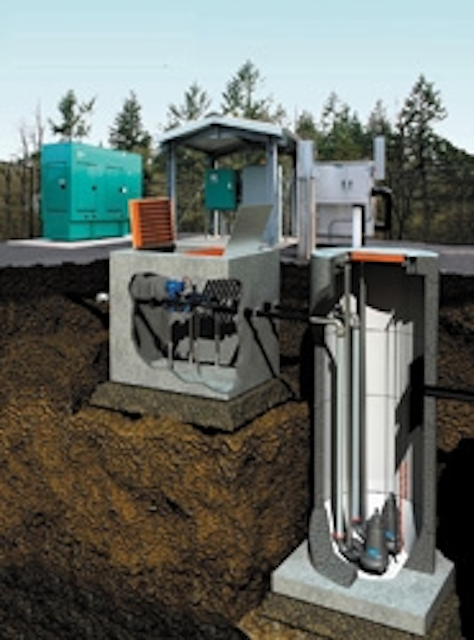 The MSA Trigard Monitoring System detects chlorine, sulfur dioxide and other toxic gases, combustible gases, as well as oxygen deficiency or enrichment. This system was designed specifically for water and wastewater facilities. The monitor features an adjustable range, multiple sensor mounting options, on-board relays and NEMA 4X design. The LCD display has highly visible LED indicators, and the piezo horn features a silence button. The monitor can be AC- or DC-powered, and is available as either a single-point or a 3-point unit.
MSA
Pittsburgh, PA
Web: www.msanorthamerica.com
Circle No. 230 on Reader Service Card
---
Wireless communication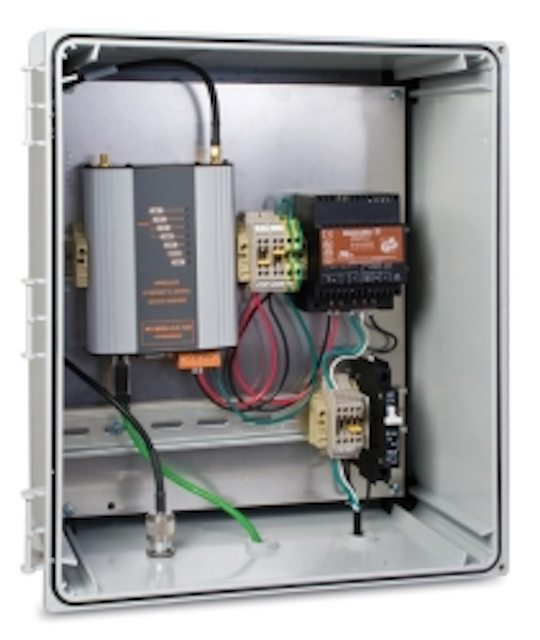 Weidmuller's "Wireless in a Box" solution is suited for water & wastewater pumping stations and tank farm applications. Two pre-engineered versions are available, both with NEMA4X and IP67 ratings. An Ethernet version enables quick deployment of wireless Ethernet; while an I/O version allows for the installation of multi-point wireless direct I/O. Both systems are designed to provide complete wireless connectivity for remote tank or level monitoring and sensing applications.
Weidmuller
Richmond, VA
Tel: 800-849-9343
Web: www.weidmuller.com
Circle No. 231 on Reader Service Card
---
Electronic flow measurement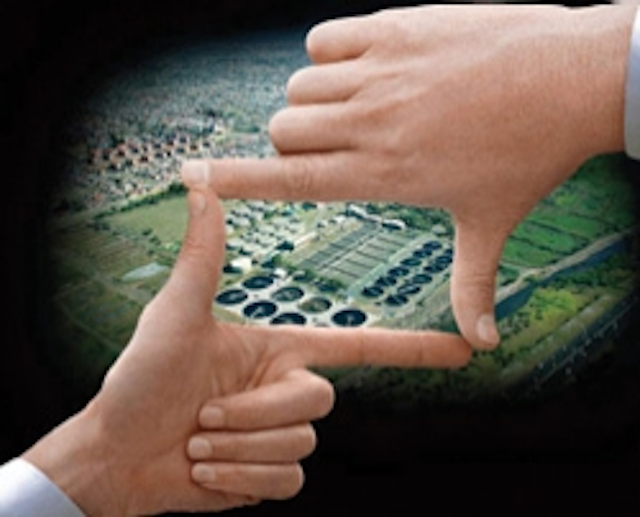 The OCV ValveMeter Lite is an electronic flow measurement system that can be added to any OCV control valve, ranging from 4" to 24". By adding this system, the electronic unit will give the ability to measure flow through the adapted valve. The user may access the information via digital display on the front of the electronic unit; a 4-20 mA analog output; or an RS232 digital output for the flow rate, totalizer count, measurement scale, and other information.
OCV Control Valves
Tulsa, OK
Tel: 888-628-8258
Web: www.controlvalves.com
Circle No. 232 on Reader Service Card
---
Nutrient analyzers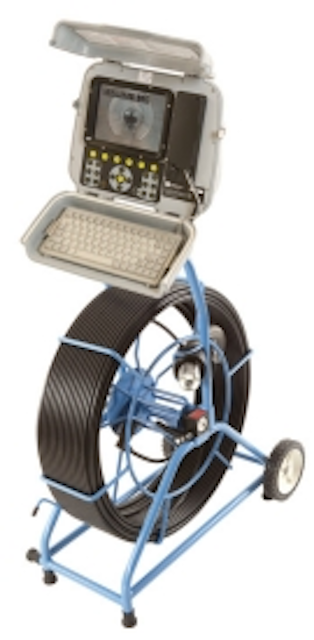 ASA Analytics' ChemScan® mini family of nutrient analyzer monitor specific nutrients and other parameters in the water and wastewater treatment process. These new single parameter process analyzers are suited for use in harsh environments. An example is the ChemScan mini oP for ortho Phosphorous analysis, which features low maintenance, large ID flow paths, simple field adjustable calibration and sample blank analysis to eliminate background interference. Continuous data provides the information needed to improve plant efficiency and reduce chemical use.
ASA Analytics
Waukesha, WI
Tel: 262-717-9500
Circle No. 233 on Reader Service Card
---
pH sensor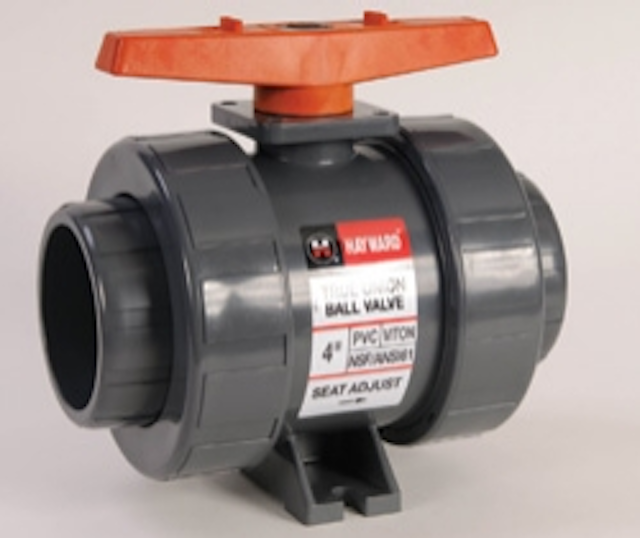 YSI has released a new in situ pH sensor, the 6589FR (Fast Response), which improves performance and reduces drift in challenging field applications. The sensor produces fast, stable readings in cold, low-conductivity, or low-ionic strength (LIS) water, such as process water and treated effluent waters. The amplified pH sensor (with guarded glass bulb) contains signal conditioning electronics and its own power supply. It works in instruments where the pH port is contaminated with dirt, grease, or moisture.
YSI Inc.
Yellow Springs, OH
Tel: 800-765-4974
Web: www.ysi.com
Circle No. 236 on Reader Service Card
---
On-line TOC analyzers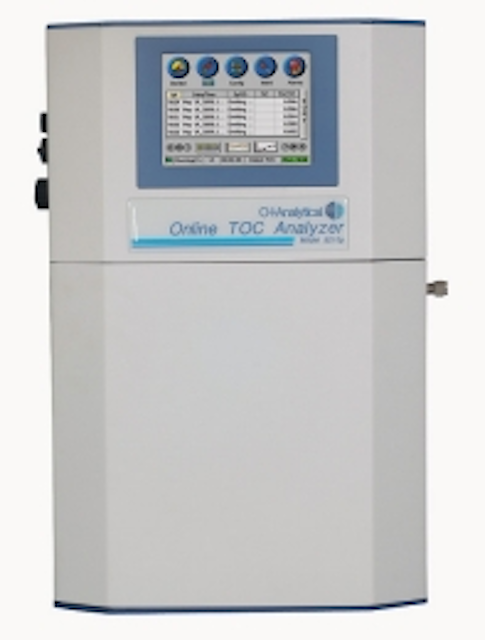 OI Analytical's 9210 On-line TOC Analyzers support continuous on-line monitoring of organic contaminants in water streams for regulatory compliance and optimization of water treatment processes. Applications include finished drinking water monitoring by Standard Method 5310C / EPA 415.3, and surface or groundwater monitoring. The analyzers are designed in NEMA 4X / IP56 water-tight, dust-tight housings for operation in process environments.
OI Analytical
College Station, TX
Tel: 979-690-1711
Web: www.oico.com
Circle No. 235 on Reader Service Card
---
Remote monitoring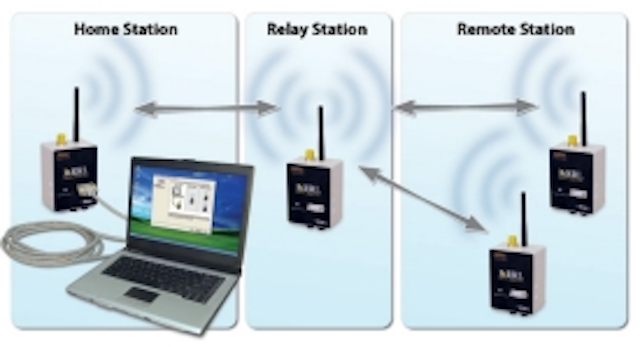 The RRL Gold Remote Radio Link from Solinst offers an inexpensive method of remote water monitoring. The wireless system is designed to collect water data logged by the Levelogger Series of dataloggers, and send it via short-distance radio to a computer. The system is excellent for creating small, closed loop remote monitoring well networks. RRL Stations are programmed and scheduled using a software wizard. Stations are interchangeable, and can be programmed as a Home Station, Remote Station or Relay Station.
Solinst Canada Ltd.
Georgetown, ON Canada
Tel: 905-873-2255
Web: www.solinst.com
Circle No. 234 on Reader Service Card
---
Wireless transmitter
Automata recently introduced the new NanoCourier™ Transmitter, designed for use with specific applications, such as sending flow and/or water quality data back to the user. Economy is achieved by incorporating essential features into all-in-one small packaging. The transmitter is available with Spread Spectrum or Satellite Telemetry. The data can be transmitted back to the home/office computer or be made available via the Internet. Extremely low standby current makes the transmitter ideal for solar sites.
Automata Inc.
Nevada City, CA
Tel: 530-478-5882
Web:
www.automata-inc.com
Circle No. 237 on Reader Service Card
---
Gas detection system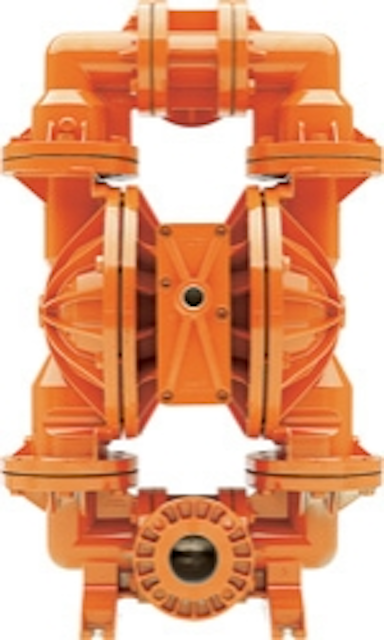 The Jupiter gas detection system (Model HVS4000) monitors and reports information about hazardous and toxic gases to a SCADA monitoring systems. Its features include a sensor life indication, two (250 vAC - 8 amp) settable internal relays, a three-digit display, dual MODBUS connections and 4-20 mA proportional gas level output. The microprocessor-based system detects most toxic gases in parts per million (ppm), including: ammonia, carbon monoxide, chlorine, chlorine dioxide, ozone, and sulfur dioxide as well as oxygen deficiency.
Halogen Valve Systems Inc.
Irvine, CA
Tel: 877-476-4222
Web: www.halogenvalve.com
Circle No. 238 on Reader Service Card
---
Environmental monitoring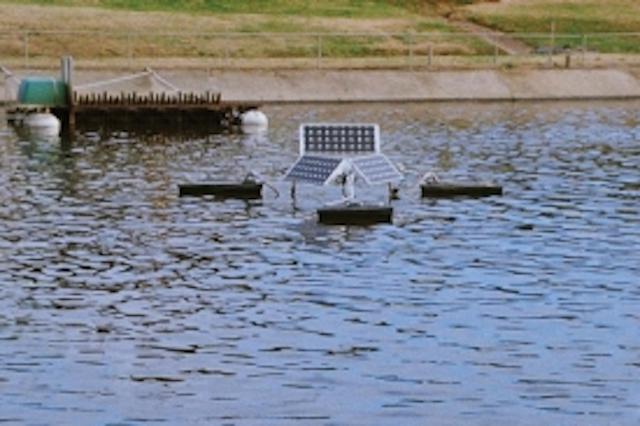 Teledyne Isco presents the 2105 Interface Module, which can be used by environmental monitoring professionals to interface monitoring and recording instruments. Multiple inputs enable the unit to make intelligent decisions and provide an automatic response to field condition changes. The module connects directly to Teledyne Isco 2100 Series flow meters, ADFM Pulsed Doppler flow meters and Isco Rain Gauges. It can also be used with non-Isco instruments that have SDI-12 or Modbus output, and connected to other existing input devices.
Teledyne Isco
Lincoln, NE
Tel: 800-228-4373
Web: www.isco.com
Circle No. 239 on Reader Service Card
---
Atmospheric monitor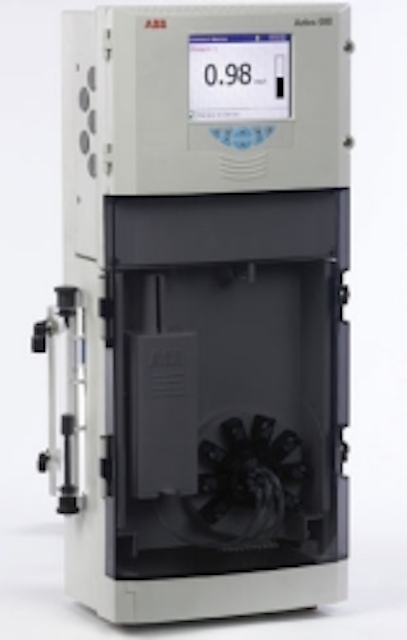 GfG Instrumentation offers the G460 multi-sensor atmospheric monitor, which is suited for confined spaces. The concussion proof boot, along with the dust and water resistant housing, protects the instrument in the harshest environments. Installed sensor options include infrared (NDIR) for CO2 and PID for a direct reading of toxic VOC measurements. It features completely automatic calibration, one-button operation, top mounted display, interchangeable battery packs, a configurable smart sensor design, plus data and event logging.
GfG Instrumentation Inc.
Ann Arbor, MI
Tel: 734-761-5083
Web: www.gfg-inc.com
Circle No. 242 on Reader Service Card
---
Dosing controller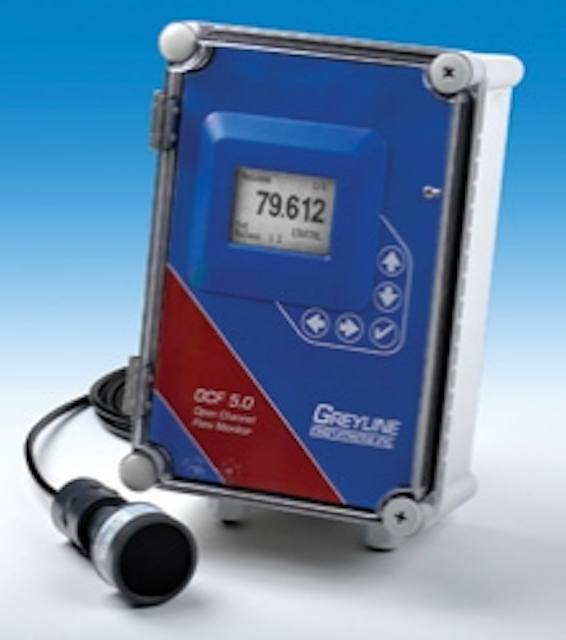 The Scaletron Model 1020™ 5-Digit Controller is designed to provide accurate monitoring of water treatment chemicals when used in conjunction with the company's line of drum, tank, platform, ton cylinder and spill containment scales. Available with one or two channels, each with 4-20 mA standard, the controller can be configured to simultaneously monitor levels in two separate chemical containers independently. It provides accuracy at 0.1% to 0.25% of full scale capacity.
Scaletron Industries Ltd.
Plumsteadville, PA
Tel: 800-257-5911
Web: www.scaletronscales.com
Circle No. 241 on Reader Service Card
---
Lift station monitoring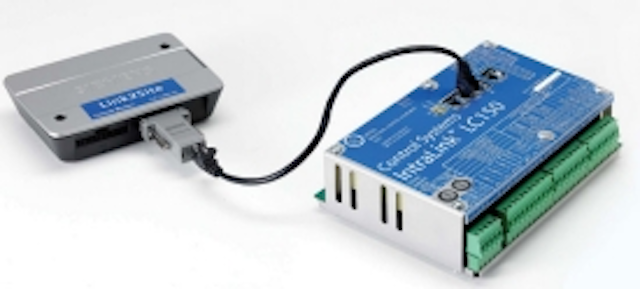 The Link2Site® cellular based monitoring and control system from Siemens Water Technologies can control, monitor and enhance lift station equipment and facilities. It uses the strength and national coverage of the cellular networks to bring users a reliable, secure, easy-to-install and fully functional SCADA solution. The system is a totally integrated, fully automated, control and monitoring solution.
Siemens Water Technologies
Web: www.water.siemens.com
Circle No. 240 on Reader Service Card
More WaterWorld Current Issue Articles
More WaterWorld Archives Issue Articles