NEW PRODUCTS
Val-Matic's Surgebuster® Check Valve achieves rapid closure through use of a short disc stroke of 35O and an adjustable Disc AcceleratorTM.
Nov 1st, 2007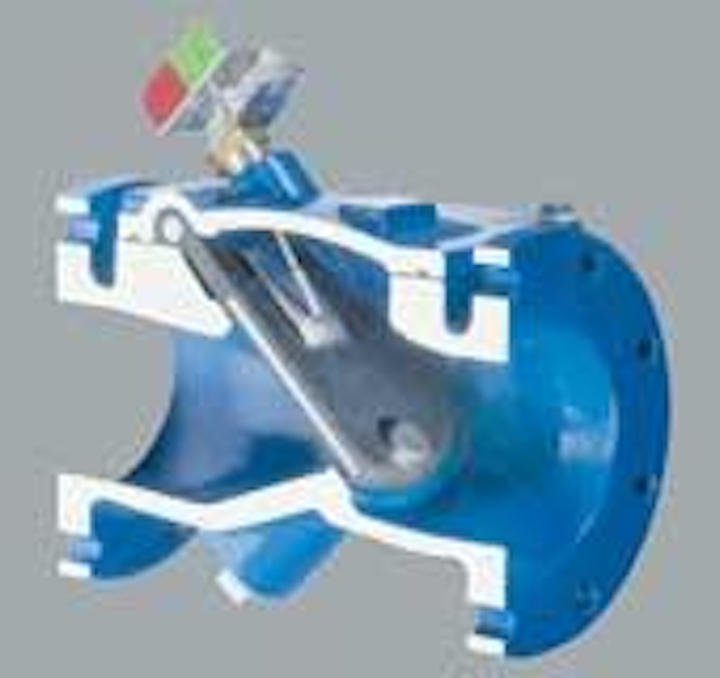 Check valve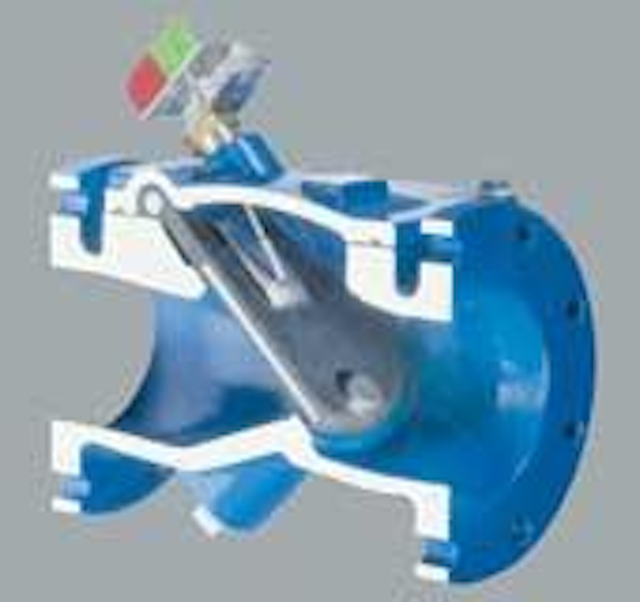 Click here to enlarge image
Val-Matic's Surgebuster® Check Valve achieves rapid closure through use of a short disc stroke of 35O and an adjustable Disc AcceleratorTM. The Accelerator is formed in stainless steel to close the valve disc rapidly without producing a slam. The valve fully meets ANSI/AWWA C508. The company guarantees that the valve will outperform any air cushion swing-check valves with weight and lever.
Val-Matic Corp.
Elmhurst, IL
Tel: 630-941-7600
Web: www.valmatic.com
Monitoring system
Walchem's WebAlert® system can be used to web-enable installed equipment, providing local and remote access. The system monitors and datalogs analog and digital inputs from virtually any installed device, and notifies on-site and remote personnel of any alarm conditions. Ethernet and USB are standard features, so local or plant networked PCs can be connected and communicating with the system in true Plug & Play fashion.
Walchem Corp.
Holliston, MA
Tel: 508-429-1110
Web: www.walchem.com
Self-loading gaskets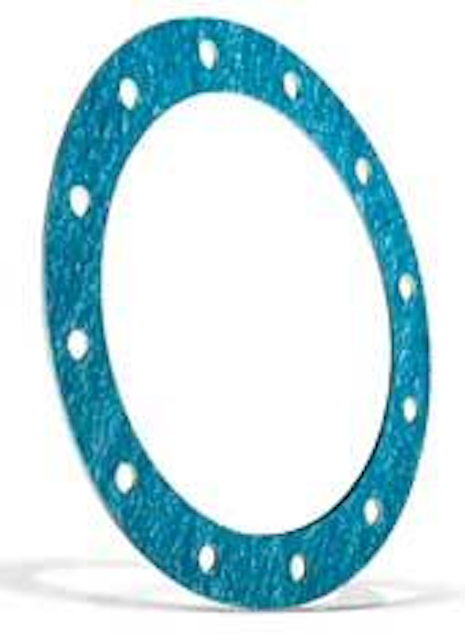 Click here to enlarge image
Garlock Sealing Technologies has launched the Multi-SwellTM gasket, a proprietary new gasketing material. The self-loading general service gasket creates its own load when it comes into contact with water, virtually eliminating the most common cause of gasket failure - insufficient load. By creating its own load, the gasket can adapt to all types of flange designs, making it ideal for a broad range of applications, including water pumps, valves and cast iron flanges. The gasket can seal flanges in less than perfect condition, minimizing maintenance.
Garlock Sealing Technologies
Palmyra, NY
Tel: 800-448-6688
Web: www.multiswell.com
Level transmitter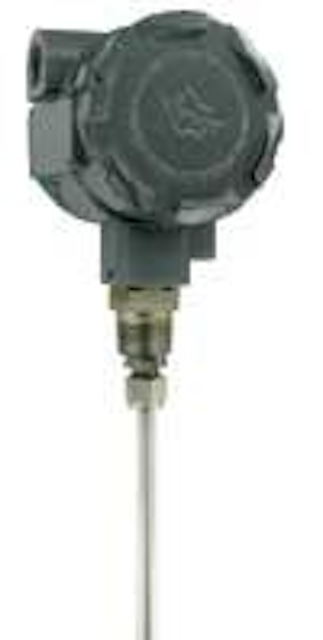 Click here to enlarge image
The Mercoid Division of Dwyer Instruments is offering a new capacitive level transmitter, the CRF2. Using impulse RF admittance measurement, the device senses capacitance changes resulting from the height of the material in the tank between the probe and the tank wall. This capacitive technology has no moving parts - no jams, no wear, nothing to break and no maintenance. The sensor comes with either rigid or flexible probe depending on application installation need and probe length required.
Dwyer Instruments Inc.
Michigan City, IN
Tel: 800-872-9141
Web: www.dwyer-inst.com
Gas detector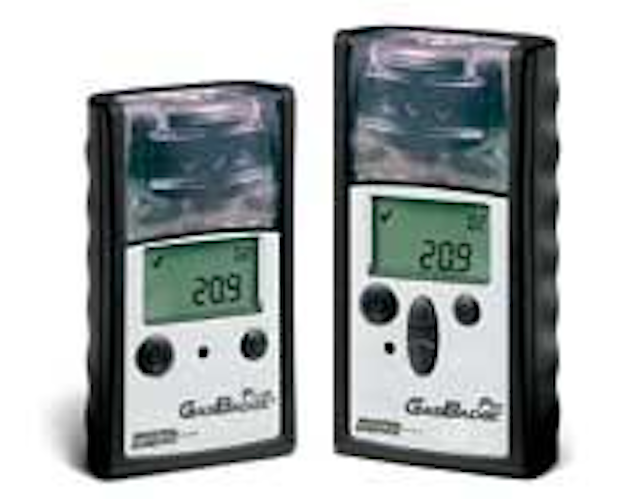 Click here to enlarge image
Industrial Scientific has released a new "bump" test feature for the GasBadge® line of personal and dockable single gas monitors. The feature is designed to increase safety by encouraging and facilitating more frequent "bump" tests. It allows customers to establish a testing frequency based on best practices, company policy or local regulatory agencies. Once the user-prescribed period of time has elapsed, the instrument indicates that a "bump" test is overdue with visual and audible alarms.
Industrial Scientific Corp.
Pittsburgh, PA
Tel: 800-338-3287
Web: www.indsci.com
Meter module
Itron has announced the commercial availability of its newest meter module, the 60WP, designed for the pulser-style meter registers. The 60WP joins the 60W, which is designed for use with encoder-style meter registers, to round out the company's new 60-series water endpoints that are a part of its ChoiceConnectTM suite of data collection systems. The 60-series water endpoints are compatible with meters from all leading manufacturers. Like other modules in the series, the 60WP delivers leak and tamper detection, higher output power and an advanced antenna design for improved reading performance, integral mounting brackets to simplify installation, and an extended battery life.
Itron Inc.
Liberty Lake, WA
Tel: 800-635-5461
Web: www.itron.com
Direct drive compressors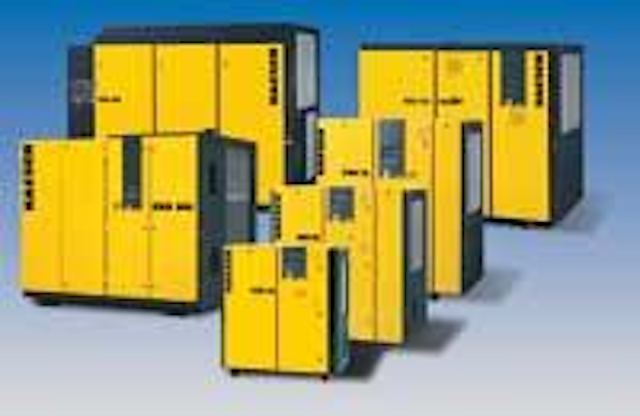 Click here to enlarge image
Kaeser Compressors' direct drive series rotary screw compressors are now available from 25 to 450 hp. Available in flows from 72 -2003 cfm and pressures to 217 psig, the units feature the company's Sigma Profile airend, patent-pending Sigma Control and one-to-one direct drive technology. These are true direct drive compressors - with an oversized airend connected directly to the motor via a maintenance-free coupling for "zero-loss" transmission efficiency.
Kaeser Compressors Inc.
Tel: 800-777-7873
Web: www.kaeser.com
Surge protection
Meter-Treater has announced the completion of UL 1449 3rd Edition testing on its entire line of AC Power Surge Protection Devices, a full two years prior to mandatory compliance. The surge protection devices are ETL Listed to UL 1449 3rd Edition by ETL Semko, an OSHA approved Nationally Recognized Testing Laboratory (NRTL). ETL Semko supports and enforces the same UL specifications and meets all the criteria set forth by OSHA.
Meter-Treater Inc.
Lake Park, FL
Tel: 800-638-3788
Web: www.metertreater.com
Conductivity, TDS measurement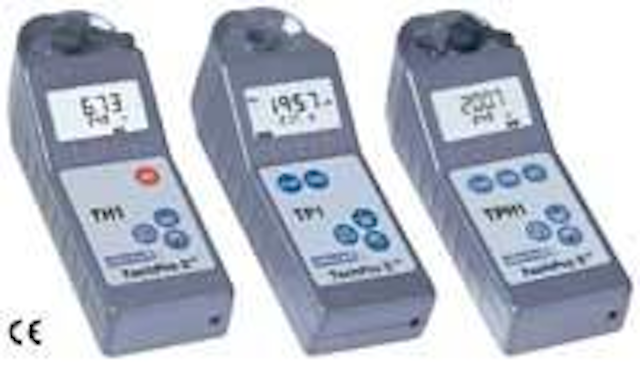 Click here to enlarge image
Myron L's TechPro II instruments have all the functionality of the previous TechPro line but have been completely redesigned to include improved features with greater performance. The TP1, TPH1, and TH1 deliver repeatable results in critical water quality parameter measurements of conductivity and TDS (TP1 and TPH1), pH (TPH1 and TH1) and temperature. The instruments are waterproof, buoyant and easy to calibrate.
Myron L Co.
Carlsbad, CA
Tel: 760-438-2021
Web: www.myronl.com
Ultrasonic transmitter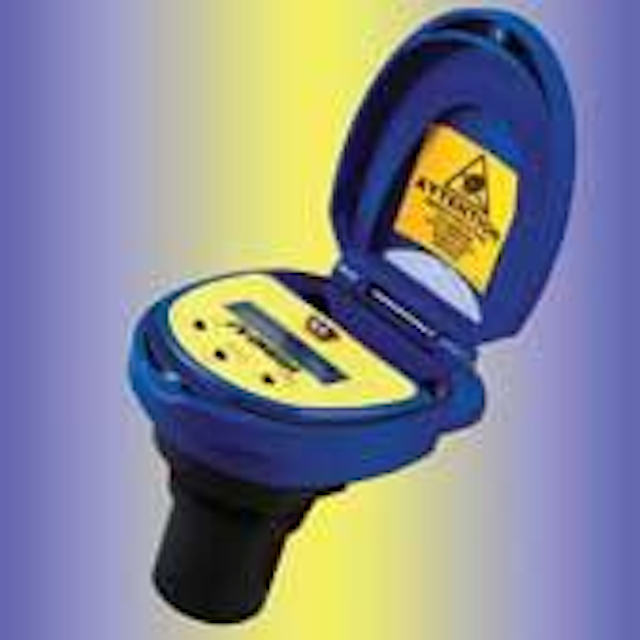 Click here to enlarge image
The LVU800 Series general-purpose 2-wire ultrasonic transmitter with NEMA 4X enclosure, available from Omega Engineering, provides non-contact level measurement up to 32 feet and is ideally suited for challenging ultra pure, corrosive or waste liquids. Simple set-up with pushbutton calibration, the transmitter is broadly selected for atmospheric bulk storage, day tank and waste sump applications. Media examples include wastewater and sodium hydroxide.
Omega Engineering Inc.
Stamford, CT
Tel: 203-359-1660
Web: www.omega.com
Rubber pipe products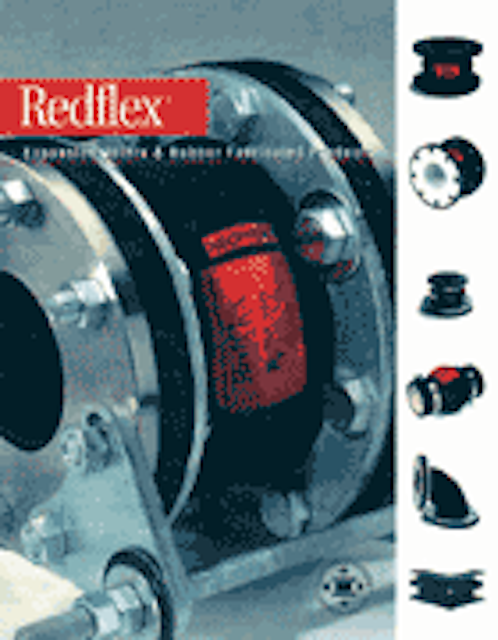 Click here to enlarge image
Through its Redflex® line of rubber products, Red Valve supplies expansion joints, reducers, fittings, elbows, ductwork connections and vibration pipe. All products conform to all FSA guidelines. Parts can be custom-built to compensate for offset flanges, special face-to-face dimensions or unique configurations. Sizes range from 1" to 108".
Red Valve Co.
Carnegie, PA
Tel: 412-279-0044
Web: www.redvalve.com
Motor starters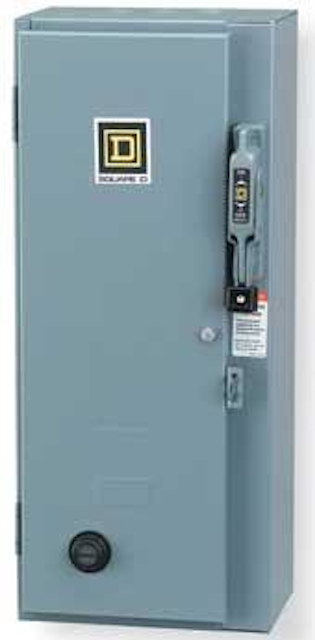 Click here to enlarge image
Schneider Electric has expanded its LaserTM Delivery express shipping option for Square D® brand factory-modified NEMA combination motor starters to include a three-day delivery option in addition to the existing five-day service. The program offers a quick and consistent way to receive factory-assembled combination starters without having to expedite parts or pay for premium shipping charges.
Schneider Electric
Palatine, IL
Tel: 888-778-2733.
Web: www.us.squared.com