NEW LITERATURE
A new 12-page, full-color brochure detailing the company's line of plastic control valves is now available from Collins Insturment Co.
Jun 1st, 2007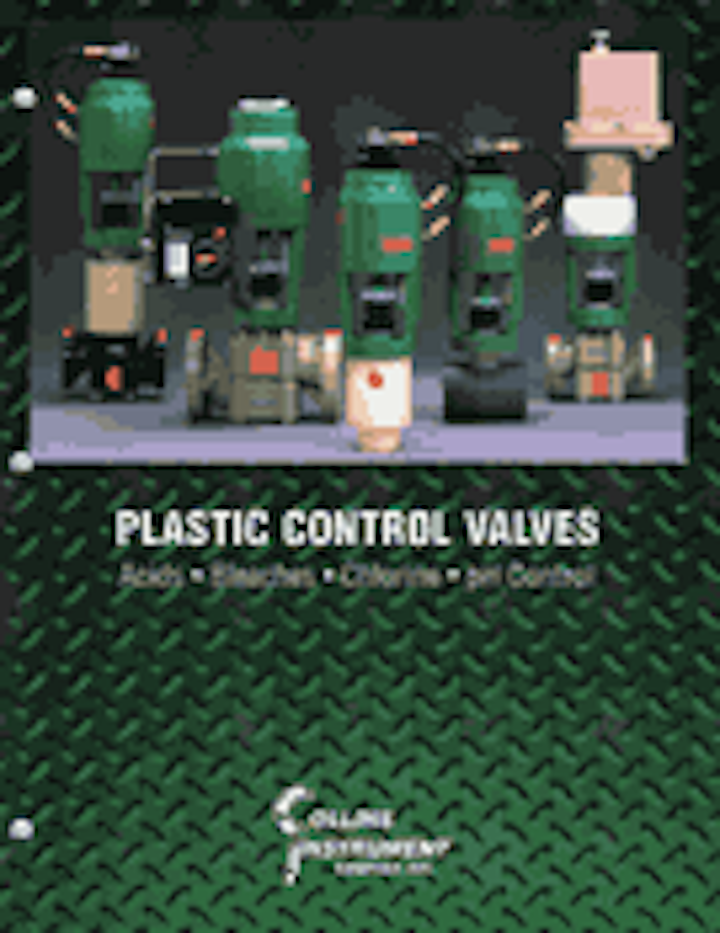 Plastic control valves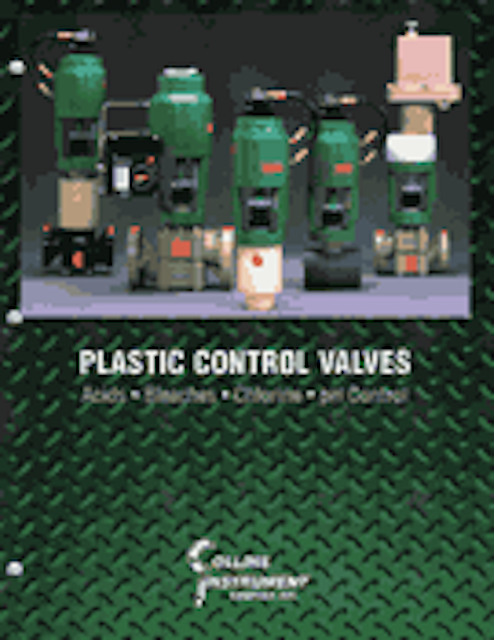 Click here to enlarge image
A new 12-page, full-color brochure detailing the company's line of plastic control valves is now available from Collins Instrument Co. The valves are designed primarily for corrosive applications. Body materials include Polypropylene, PVDF (Kynar), PVC and Halar. The valves are available with Globe, Angle or Corner configurations and come furnished with a positioner for throttling control or without a positioner for ON/OFF service. Cut-away photographs illustrate the internals of the valve, with call-outs highlighting certain construction features. Easy-to-read charts feature particular valve models (by number) and list available actuators, dimensions and options.
Collins Instrument Co.
Angleton, TX
Tel: 979-849-8266
Web: www.collinsinst.com
Air distribution pipe
Kaeser has published a 16-page four-color SmartPipeTM product catalog. The helpful reference provides technical details such as part numbers, product dimensions, weights and material information on the company's modular aluminum compressed air distribution system. The system features lightweight materials and push-to-fit connectors that can be installed without threading, welding or sweating. The catalog includes product images, installation tips and a cross index of associated part numbers.
Kaeser Compressors Inc.
Tel: 800-777-7873
Web: www.kaeser.com/smartpipe
Pressure sensors, diaph. seals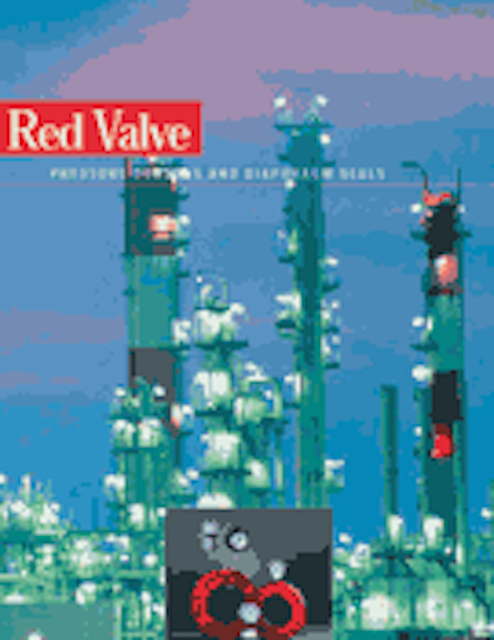 Click here to enlarge image
Red Valve has published a seven-page, full-color Pressure Sensors and Diaphragm Seals brochure. The pressure sensors and diaphragm seals isolate and protect instrumentation from the process line, providing accurate, repeatable pressure measurement of slurries and corrosive fluids. The pressure sensors feature a self-cleaning flexing action and will not clog. Custom designs are available to meet customer specifications, and sizes are available to 48".
Red Valve Co.
Carnegie, PA
Tel: 412-279-0044
Web: www.redvalve.com
Water, wastewater services
Severn Trent Services has launched a new, integrated, data-driven web site. The improved site, which features more than 2,000 pages, uses advances in Internet technology to create an improved online experience. Initially launched in 2003, the site retains a wealth of information for the water and wastewater industry but now offers easier, faster access to information with enhanced navigation and rapid download functionality. Each page has been customized to provide access to the company's relevant regional contact person. Site users can search hundreds of products and services by product, service, brand or application. Globally accessible downloads, including product brochures, technical documents, and multimedia videos and presentations, are now available directly from the applicable product or service pages or through an advanced search function.
Severn Trent Services
Fort Washington, PA
Web: www.severntrentservices.com