Company Promotes Ball Valve as "Green" Product
As industry moves toward green products - products that consume fewer total lifetime resources - the Henry Pratt Co.
Oct 1st, 2007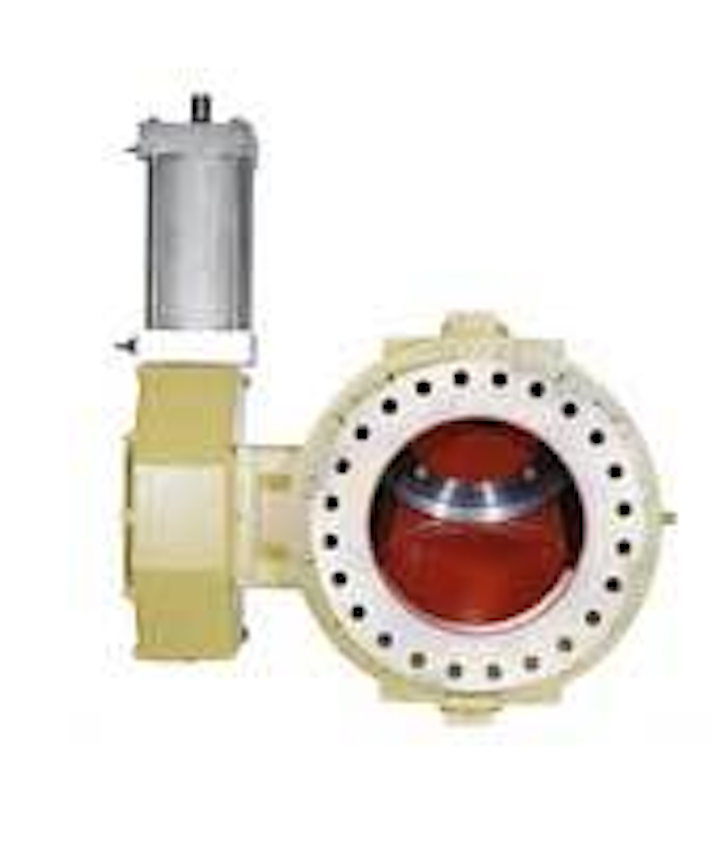 As industry moves toward green products - products that consume fewer total lifetime resources - the Henry Pratt Co. is promoting its ball valves as a green choice for pump control. Key features that can be considered "green" include its lower headloss, reduced O&M requirements and a smaller pump station footprint.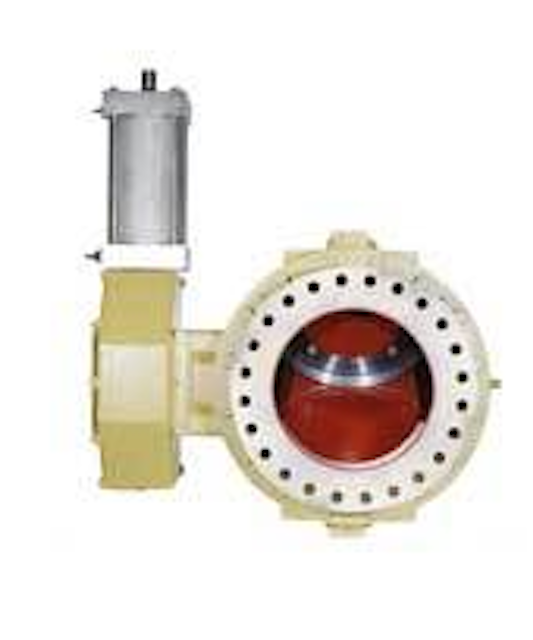 Click here to enlarge image
The Pratt Ball Valve has a full round port design that offers high Cv values and essentially no headloss. This high efficiency design can provide calculable energy savings for new and retrofit pump stations. Comparative monetary usage costs are obtained with a simple formula employing Cv values, time of usage, motor horsepower and the cost of electricity. The results of the industry-accepted formula allow the ball valve to be compared to other pump control valve alternatives for both energy savings and even capital payback.
Another advantage comes from a reduction in the required land and pump station footprint. The ball valve requires the least amount of installed pipeline diameters of any valve. The resulting cost savings from construction and building materials can be significant. This coupled with the increasing scarcity of available land and "rights of way" adds additional value.
Henry Pratt has focused on long term savings which can be captured through a reduction in lifetime operation and maintenance (O&M) costs. In reviewing the industry, the company found that almost exclusively, all of the O&M costs were a function of the external actuation. This observation and consequent directed focus resulted in multiple improved design configurations which minimize lifetime labor and material O&M costs by improving reliability and extending the suggested maintenance intervals.
The company's ball valves have survived AWWA C507 "proof of design" verified laboratory tests to 10,000 cycles and field installations well beyond that.
Beyond the green choice, the Pratt pump control valve offers installation flexibility. It works equally well with constant speed motors and variable frequency drives. Suited for well pump installations and booster pump stations, the ball valve can be used with discharge nozzles ranging from 4" to 60" and with pressures to 300 psi and beyond.
The pump control valve is offered with a variety of options to best meet the facility design criteria. Options for actuator control include pneumatic control via station air supplies and hydraulic control via either the stored potential energy of the discharge water column or with an electro-hydraulic actuator. Every design incorporates independent speed controls for opening, closing and emergency closing speeds.
About the Author:
Sean Norvell serves Southern California and Southern Nevada for the Southwest Valve and Equipment company. He has an MBA and 20 years of industry experience equally divided between water system operations and manufacturer's representation.