PRODUCT SHOWCASE
Norman Noe offers fire hydrant brass relief valves that are used to help relieve and adjust mains pressure when a water tank is off line for maintenance or during an emergency.
May 1st, 2007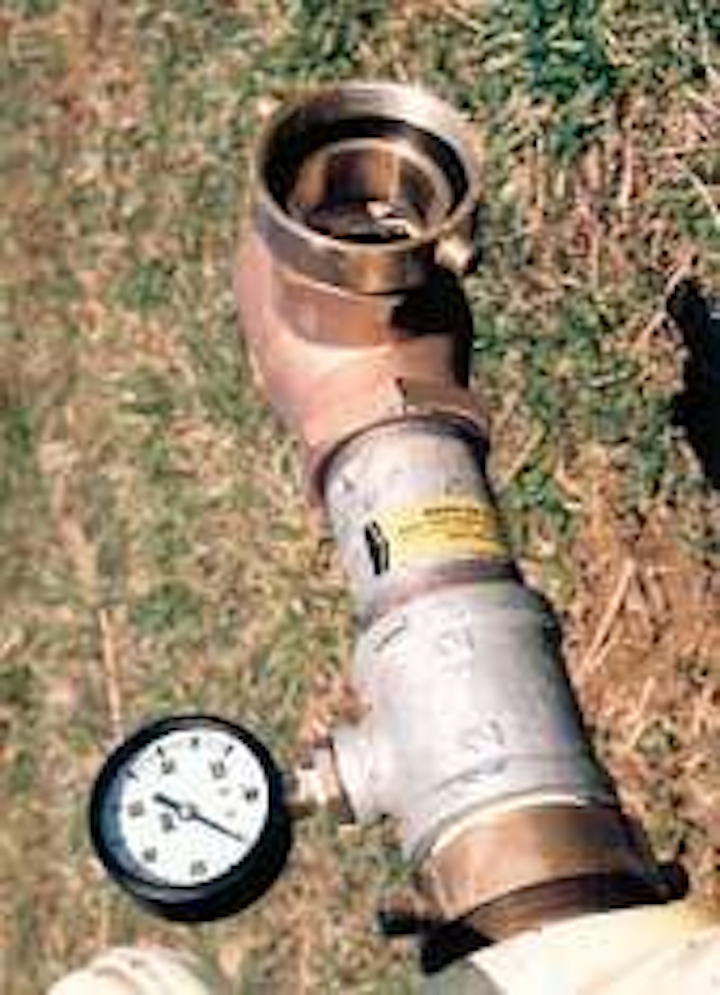 Relief valves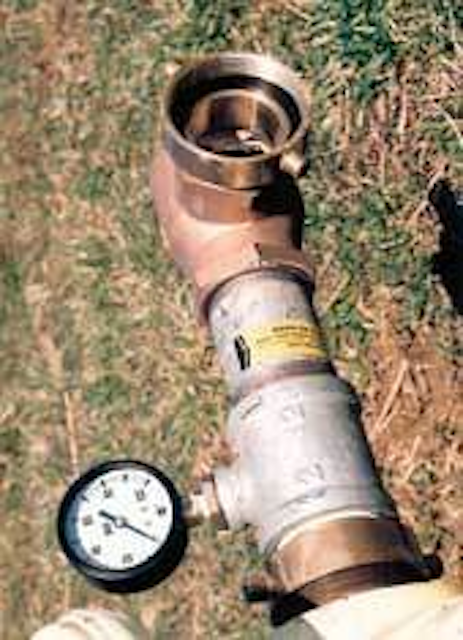 Click here to enlarge image
Norman Noe offers fire hydrant brass relief valves that are used to help relieve and adjust mains pressure when a water tank is off line for maintenance or during an emergency. The 2 ½" ASE valves are preset at 65 psi but can be adjusted from 0 to 120 psi. They are equipped with a pressure gauge and a fire hose adapter on the discharge end to help direct the discharge water.
Norman Noe Co.
Nineveh, IN
Tel: 317-933-2274 Web: www.normannoewatertankinspection.com
Distributed automation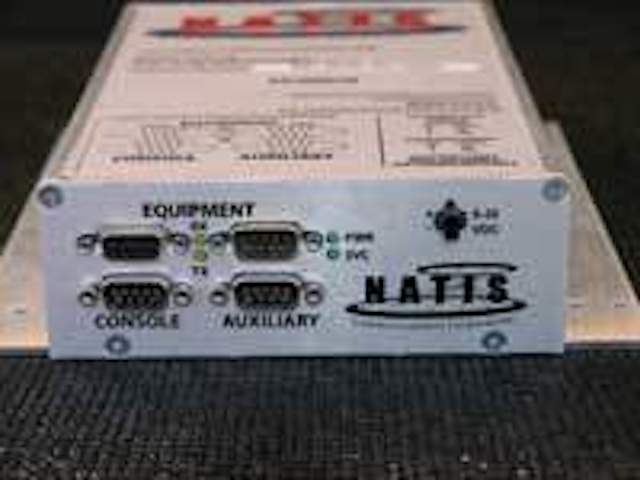 Click here to enlarge image
Natis has introduced a new line of distribution automation devices to help utilities increase efficiency and increase reliability. The product line includes complete Distribution Automation packages for a variety of submersible and aboveground applications. The company's Universal Intelligence Module features automation and communications capabilities that can be used across a wide range of devices in the water distribution system (pumps, valves, sensors, etc.) The processing capabilities enable high-volume data sampling for extremely accurate real-time analysis and the ability to spot trends. The flexible communication options enable remote data retrieval, remote configuration and management. Dynamic Configuration enables seasonal profiles to maximize operational efficiency. The large storage capabilities enable capture of granular data around events to pinpoint the cause of failures.
Natis
Morgan Hill, CA
Tel: 408-779-9883
Web: www.natiscommunications.com
MBR packaged plants
The XpressTM membrane biological reactor (MBR) packaged plant is a robust wastewater treatment process designed for wastewater applications from 25,000 gpd to 100,000 gpd. The pre-engineered, skid-mounted system produces effluent with TSS <1 and turbidity <0.2 NTU that is suitable for most reuse applications. The produced water can be used for golf course and park irrigation, salt intrusion barriers in coastal communities, aquifer storage and recovery and indirect potable reuse. The compact footprint and multistage process package also make this an ideal option for emergency or temporary wastewater treatment.
Siemens Water Technologies
Waukesha, WI
Tel: 262-547-0141
E-mail: envirexinfo.water@siemens.com
Steel tank flange unions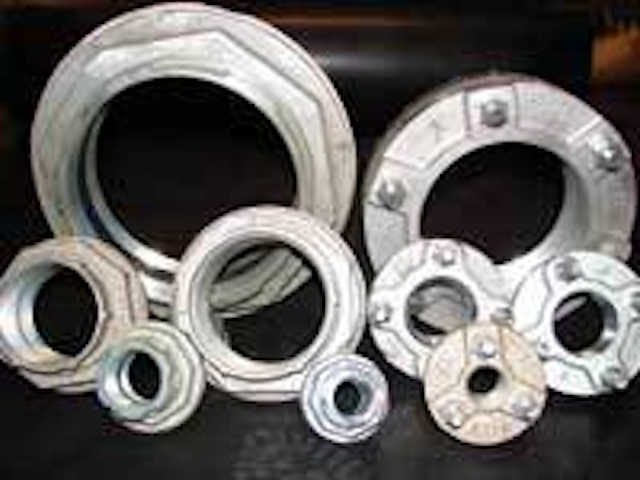 Click here to enlarge image
Tank Products offers both bolted and Unitank Flanges. These flanges are constructed of non-corrosive plated A 216 cast steel that conforms to A.P.I. 12B. The bolted flange is available in 1" through 8" sizes and is also available in hillside for roof mount installations. Tank Products is also the sole manufacturer of the Unitank flange. This flange is inserted through a single hole and fastened with a left hand thread.
Tank Products Inc.
Ontario, Calif.
Tel: 909-923-3188
Web: www.tankproducts.com
Oil/grease analyzers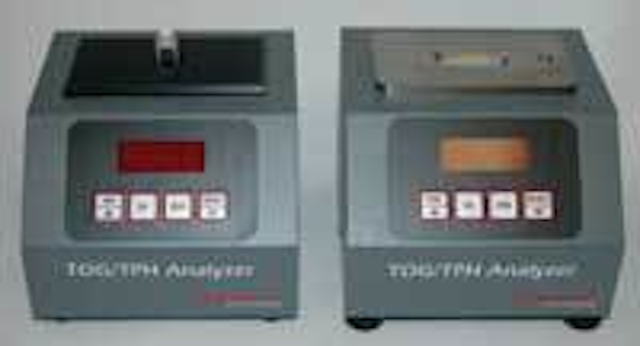 Click here to enlarge image
Wilks Enterprise manufactures portable infrared analyzers for on-site measurement of the hydrocarbon (oil/grease) contamination level in water. Using either the InfracCalTM TOG/TPH Analyzer, Model HATR-T2, or the Model CVH - depending on the solvent selected for the extraction process - on-site determinations of the total hydrocarbon (oil/grease) concentration level in the wastewater can be determined in 10-15 minutes, including extraction process. Measurement data obtained with the Model HATR-T2 will correlate to EPA Method 1664 and with the Model CVH to the new ASTM Method D 7066-04.
Wilks Enterprise Inc.
South Norwalk, CT
Tel: 203-855-9136
Web: www.wilksir.com
Butterfly valves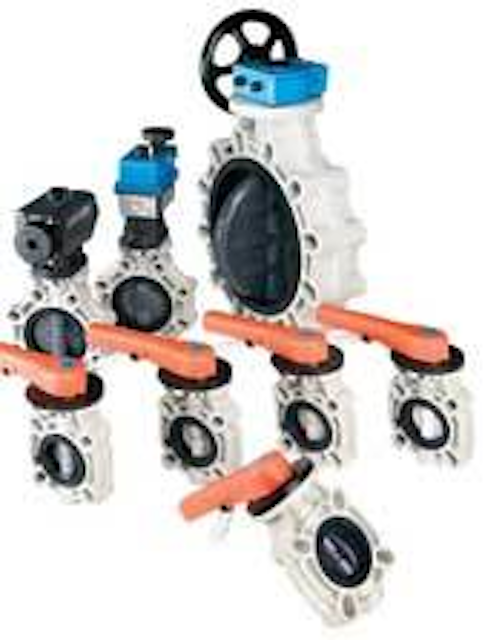 Click here to enlarge image
Cepex has introduced a new range of butterfly valves especially for municipal and industrial applications. The new heavy-duty valves have been designed to avoid corrosion problems in demanding conditions. Their high impact resistance and light weight allow for simplified installation. The one-piece body made of glass-filled polypropylene (GFPPL) provides excellent mechanical and environmental strength, ensuring a long valve life. Thanks to the new disc design, these valves have minimal pressure loss and turbulence in the line, and low handling torque. The low operating torque is ensured by the full-body linear seal whose main characteristic is its special antifriction ring. The disc is available in several materials: PVC, Corzan® CPVC, PPL, PVDF or ABS. The shaft is made of stainless steel.
Cepex USA
Jacksonville, FL
Tel: 904-695-1441
Web: www.cepexusa.com
Batch reactor system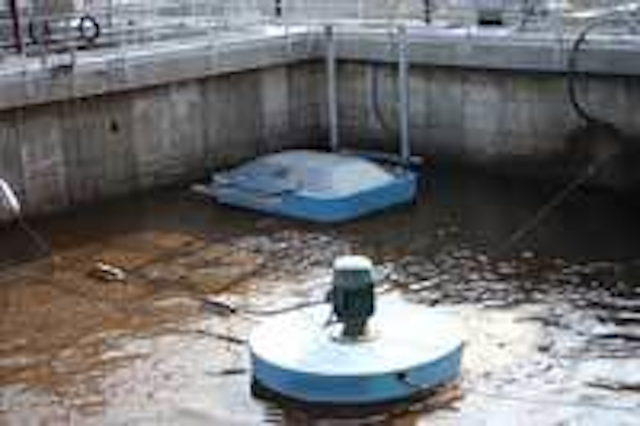 Click here to enlarge image
Aqua-Aerobic has introduced the AquaExcelTM batch reactor system, which incorporates the benefits of the AquaSBR® system with advancements in effluent decanting, and process monitoring and control. Decanting is provided by an AquaEnsure® effluent withdrawal system. The IntelliPROTM system offers process management control. The batch reactor is suitable for a wide range of applications including enhanced nutrient removal.
Aqua-Aerobic Systems Inc.
Rockford, IL
Tel: 815-654-2501br>Web: www.aqua-aerobic.com/excel.html
Dry bulk feeding system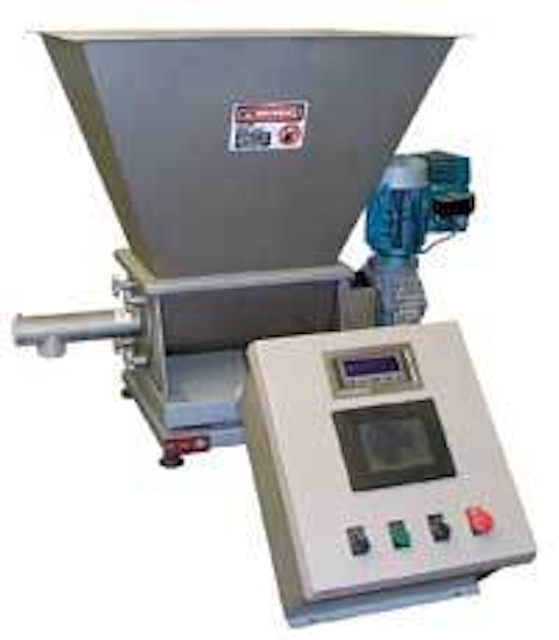 Click here to enlarge image
Metalfab, a manufacturer of integrated dry solids processing systems and equipment, has released "Better-Weigh®" Continuous Feeders for gravimetric feeding of dry bulk materials where it is necessary to determine actual feed rates on a loss-of-weight basis. Available in seven models with feed rates from 1 to 550 cu. ft./hr. (larger sizes available), the feeders are designed to provide feeding in either batch or continuous mode depending upon the arrangement of the feeder's control electronics. In batch mode, the batch controller is used to control the fast (bulk) and slow (dribble) speeds of the feeder. Accuracies of + 0.5% can be easily achieved in 2 lb. or less batches, and + 0.25% with 3 lb. or greater batches with time spans of 30 to 90 seconds. In continuous mode, the feeder's electronic controller is used to constantly monitor loss of weight of material per time in order to maintain a continuous loss of weight with an accuracy of + 0.25% to 0.50%. Standard features include a platform or lever balance scale, sealed tactile keyboard, 7-digit numerical keyboard, automatic manual batching, and 2 or 5 cu. ft. hopper. Sanitary construction is also available.
Metalfab Inc.
Vernon, NJ
Tel: 800-764-2999 Web: www.metalfabinc.com