NEW PRODUCTS
PureTech System Inc. has released a new version of its PureActiv Wide Area Surveillance software.
May 1st, 2007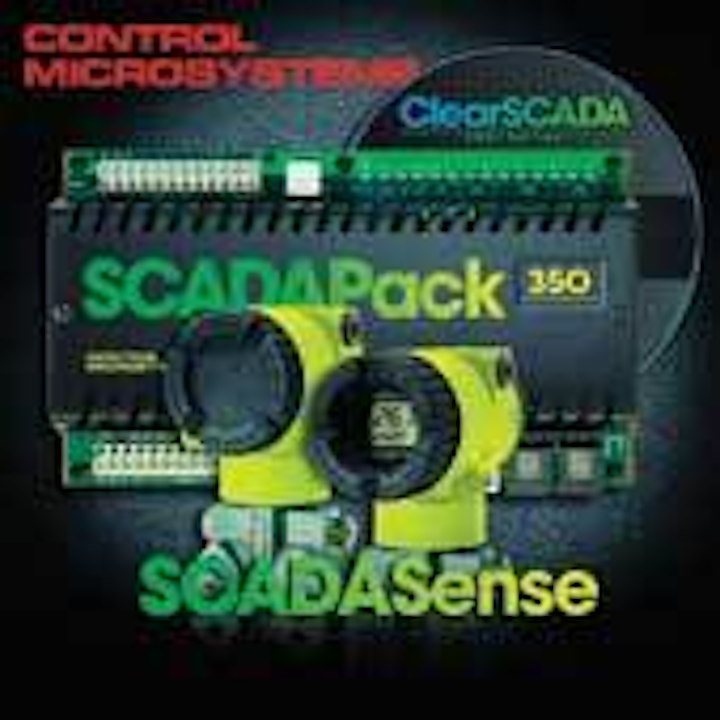 Video surveillance
PureTech System Inc. has released a new version of its PureActiv Wide Area Surveillance software. PureActiv 8.0 features the next level of command and control, video analytics and mapped-based intrusion awareness. A subset of features being introduced includes improved GIS map-based tracking for both land and water-based intrusions, object classification, new behaviors such as loitering and wrong direction, multi-floor user-interface navigation, and enhanced NVR features.
PureTech Systems Inc.
Phoenix, AZ
Tel: 602-424-9842
Web: www.puretechsystems.com
SCADA software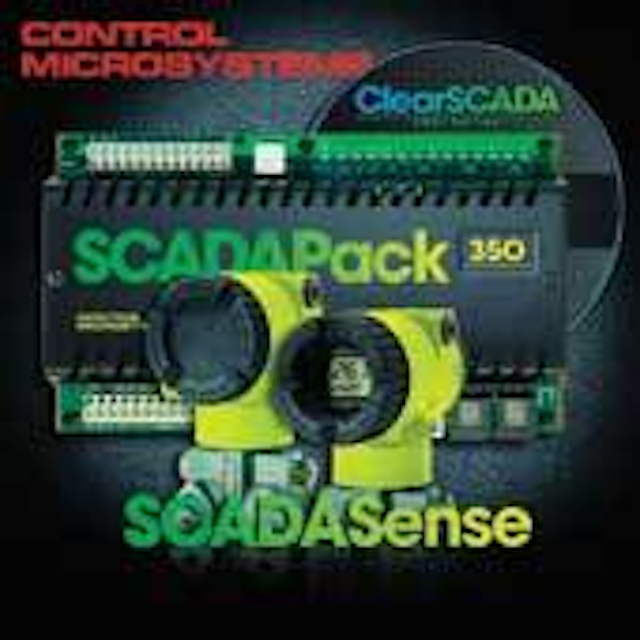 Click here to enlarge image
Control Microsystems has launched ClearSCADA 2007 Edition. The full-featured, SCADA automation management software now has even more purpose-built features that target the water and wastewater industry. The product line was engineered for gathering, processing and relaying information over the most challenging of SCADA networks. The software provides powerful standards-based communications features coupled with a client-server architecture and object orientated programming.
Control Microsystems
Ottawa, Ontario
Tel: 888-267-2232
Web: www.controlmicrosystems.com
Level, temperature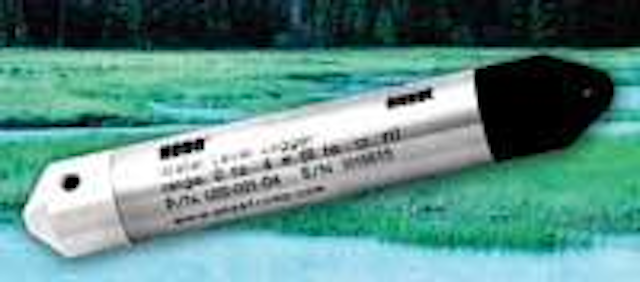 Click here to enlarge image
Onset Computer Corp. has released a new data logger designed for measuring water levels and temperature at shallow depths up to 13 feet. Designed for use in groundwater wells, streams, and wetlands, the new shallow depth HOBO Water Level Logger is suitable for a wide range of water monitoring applications, from estuary research to irrigation studies.
Onset Computer Corp.
Bourne, MA
Tel: 800-564-4377
Web: www.onsetcomp.com
Engineering services
For more than 60 years, Boyle Engineering has helped its clients meet the public's need for potable water. It has been involved in projects providing conventional to advanced treatment, large to small facilities, and meeting simple to complex constraints. Boyle has designed many award-winning reverse osmosis, nanofiltration, ultrafiltration, electrodialysis-reversal (EDR), and microfiltration plants.
Boyle Engineering Corp.
Newport Beach, CA
Tel: 949-476-3300
Web: www.boyleengineering.com
Base elbow pull-out systems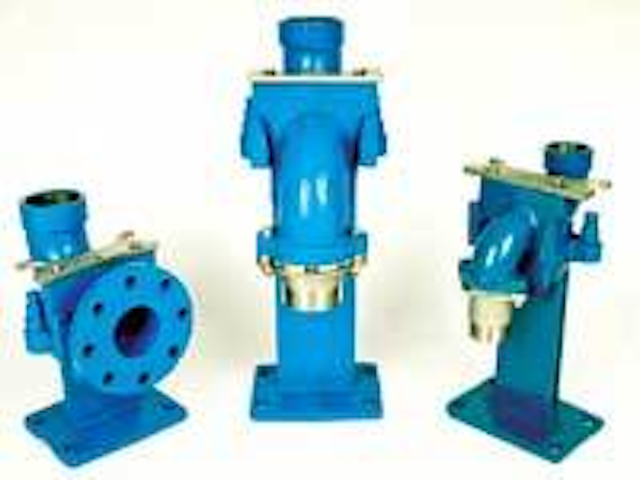 Click here to enlarge image
Conery Mfg carries a line of pull-out rail systems from 1.25" to 4" for most vertical or horizontal discharge pumps. All models are made of ductile cast iron and stainless steel components. Upper and intermediate guide rail brackets are available as well as check valve and bronze sealing flanges. Stainless steel chain is available for connection to pumps. Pull-out rail systems eliminate the need to disconnect plumbing or physically enter the basin by allowing service personnel to lift the pump out of the basin along guide rails.
Conery Manufacturing Inc.
Ashland, OH
Tel: 419-289-1444
Web: www.freefloproducts.com
Camera lift system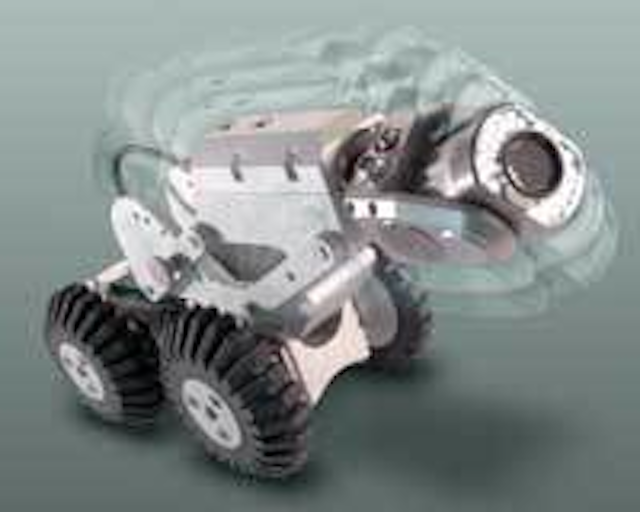 Click here to enlarge image
Rovver 125 operators can now maintain a more centered view in lines as large as 36" with a new camera lift accessory available from Envirosight. The accessory installs in seconds and is compatible with all existing Rovver 125 crawlers and axial, pan/tilt, zoom and Digisewer cameras. Made of aluminum, the lift accessory raises the height of the camera centerline by 1/3" to 4" in .5" increments while keeping the crawler's center of gravity as low as possible.
Envirosight LLC
Randolph, NY
Tel: 732-541-2971
Web: www.envirosight.com
Flow monitoring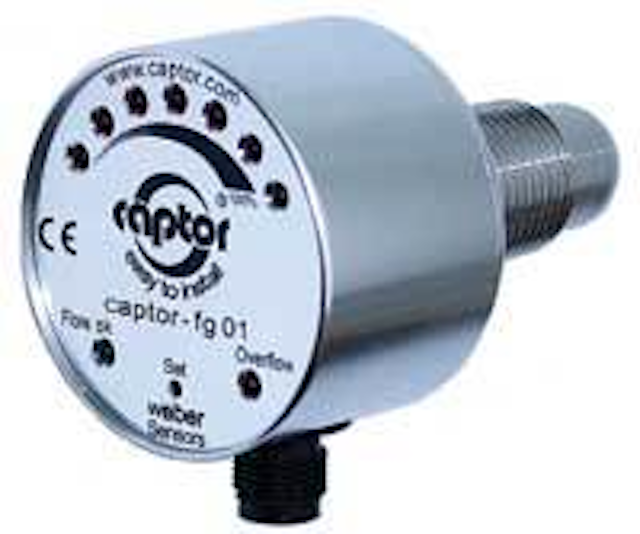 Click here to enlarge image
weber Sensors has released a unique calorimetric flow-captor, the PRO-50. This is a "relative" reading flow monitor that has a built-in learn function. When the customer turns on the flow, the device automatically scales itself to display this as 100% of full flow. The process set-point is then automatically set at 50%. No calibration or adjustments are necessary. Settings may be changed if desired via pushbutton. The monitor has no moving parts, features stainless steel construction, and has epoxy encapsulated electronics for shock and vibration.
weber Sensors Inc.
Acworth, GA
Tel: 888-520-6691
Web: www.captor.com
Rotary transport pumps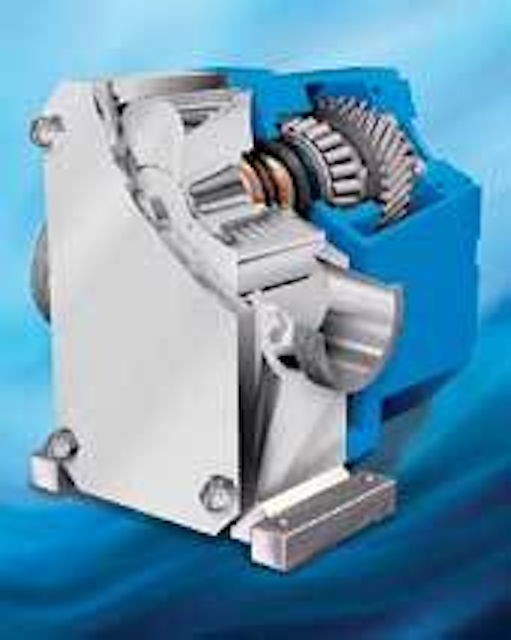 Click here to enlarge image
Viking Pump recently released a new addition to its high-speed rotary transport pumps, the RTP20. Offering configuration flexibility and ease of maintenance, the pump provides 1.0 liter/rev. The series' tri-lobe design, customizable per customer specifications, is compact and lightweight and features removable feet and multiple mountings for vertical or horizontal adaptation. Flexible for a variety of operational needs, the series is also available with ACME threaded or tri-clamp ports as well as many other port connection types.
Viking Pump, a unit of IDEX Corp.
Cedar Falls, IA
Tel: 319-273-8430
Web: www.vikingpump.com
Flanged ball valve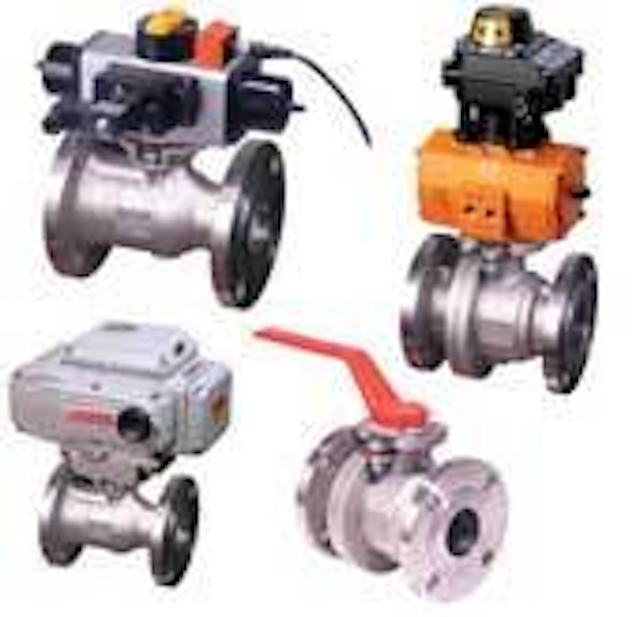 Click here to enlarge image
The Assured Automation 4000 Series (150 or 300 ANSI) flanged ball valve is available in full port or standard port design. The body is available in carbon steel or stainless steel, trim (ball and stem) are 316SS. The 4000 Series is fire-tested to API607 4th Edition & ISO 10497 with TFM seats providing high temperature performance and chemical resistance.
Assured Automation
Clark, NJ
Tel: 800-899-0553
Web: www.assuredautomation.com
Pumping system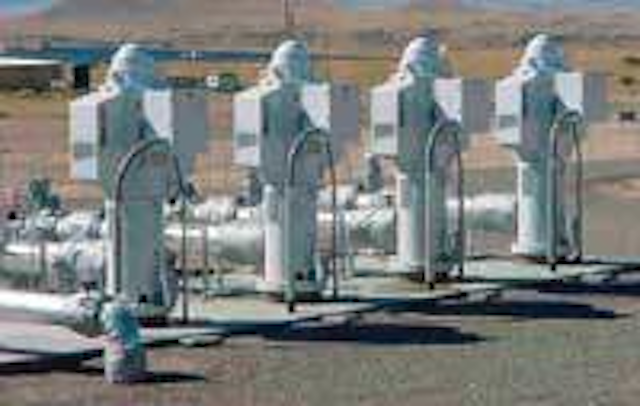 Click here to enlarge image
In January 2005, National Pump Company (NPC) was contacted by Wilder Motor & Equipment Co. to design pumping equipment for dewatering two tunnels being bored in Atlanta, GA, for the purpose of storing the city's wastewater. The pumps were needed to prevent water from damaging the two multimillion dollar boring machines being used to dig the tunnels 150 ft. below ground.
National Pump Company, LLC
Peoria, AZ
Tel: 623-979-3560
Web: www.nationalpumpcompany.com
Sludge core sampler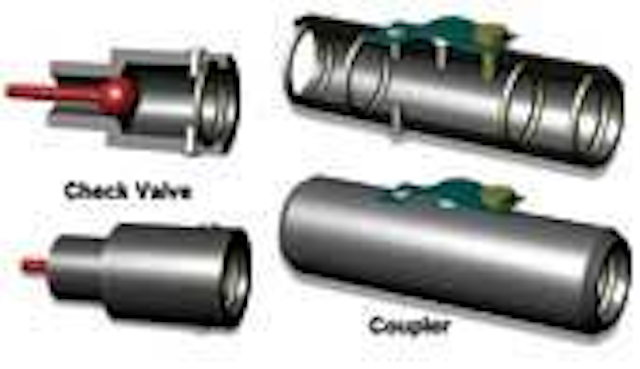 Click here to enlarge image
Raven Environmental Products is offering a lifetime guarantee on its sludge core sampler. The Coretaker® is engineered specifically for the wastewater industry and is used to check and view settled sludge blankets. The coupler and check valve are individually machined to precise tolerances from ultrahigh molecular weight (UHMW) black plastic. The clear tubes are UV stabilized polycarbonate.
Raven Environmental Products
St. Louis, MO
Tel: 800-545-6953
Web: www.ravenep.com
Water level logger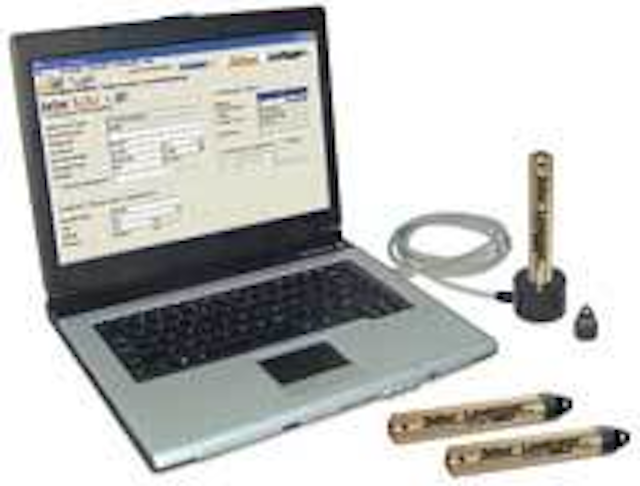 Click here to enlarge image
The Levelogger® Gold, available from Solinst, is a datalogger, pressure transducer, temperature thermister and lithium battery, all contained in a 7/8" dia. x 6" long housing. Offering high resolution and accuracy of 0.05%, the logger has improved transducer, temperature, and clock accuracies. Battery life is 10 years, even with recordings every minute. Memory is 40,000 readings of pressure and temperature, displayed as temperature compensated level.
Solinst Canada Ltd.
Georgetown, ON, Canada
Tel: 905-873-2255
Web: www.solinst.com
Ozone systems
Spartan Environmental Technologies has introduced ozone generators from Ozono Elettronica Internazionale (OEI) of Milan, Italy, for the U.S. and Canadian water treatment markets. OEI has introduced improvements in two series of its ozone generators, the MCP and TPF. The MCP series range has been extended from 1 to 33 lbs/day of ozone to a range of 2.5 to 56 lbs/day. Energy efficiency has been increased by 10 to 20% depending on the particular system.
Spartan Environmental Technologies LLC
Mentor, OH
Tel: 440-368-3563
Web: www.spartanwatertreatment.com
Level transmitter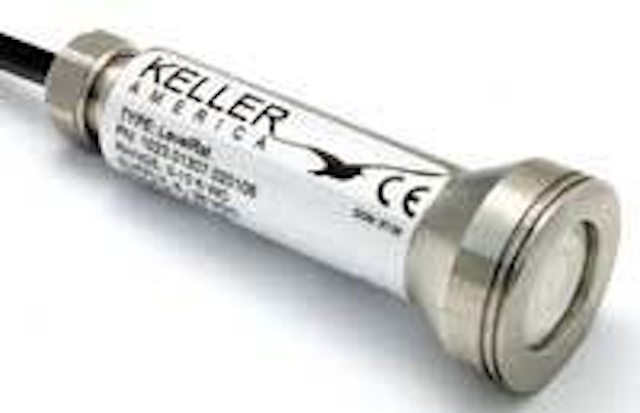 Click here to enlarge image
Keller America, Inc. is pleased to introduce the LevelRat®, a lift station level transmitter with a non-fouling, flush Kynar® diaphragm. Specifically designed for applications that would clog or foul a conventional level transmitter, the device thrives in nasty environments common in sewage lift stations and other greasy/slurry installations. It is also available with an optional lightning protection package.
Keller America
Tel: 877-253-5537
Web: www.kelleramerica.com
Pressure transducer
PMC has released its new Flush Mount Transmitter model PT12 Series designed to measure pressure and level in processes where clogging of the diaphragm face is of particular concern. The 1" diameter transmitter permits installation flush with the inside wall of pipes 2" in diameter and larger tanks for level measurement. This feature eliminates any build-up of solids often encountered with conventional flange mount and recessed diaphragm type pressure transmitters. The series incorporates a ceramic capacitive pressure sensor to ensure accuracy and durability.
Process Measurement & Controls Inc.
Danbury, CT
Tel: 203-792-8686
Web: www.pmc1.com
Soft starters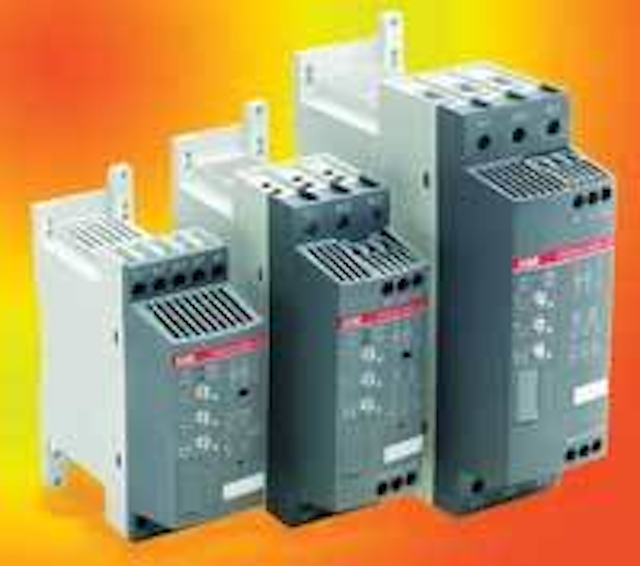 Click here to enlarge image
ABB's new PSR model softstarters offer users a full set of knob-adjustable functions for starting and stopping 3 to 45 amp, three-phase motors, up to 600 vAC - all in a compact package that mounts in small control panels and equipment enclosures. The PSR range includes three physical sizes, with widths from 1.77" to 2.13", and is available for control voltages of 24 vDC or 100-240 vAC.
ABB, Automation Products
Wichita Falls, TX
Tel: 888-385-1221
Web: www.abb-control.com
Water quality monitoring
Sensicore, a developer of systems for measuring and monitoring water quality, is offering a program that lets users trade in their dated testing equipment for a discount on the company's WaterPOINT 870 handheld water testing system. The program runs through April 30, 2007, and will offer a $500 credit in exchange for legacy drinking water colorimetric devices from various manufacturers. The 870 can deliver 16 test results in about six minutes, with many more optical measurements in just a few additional minutes-all in a single handheld device.
Sensicore
Ann Arbor, MI
Web: www.sensicore.com
Lift station control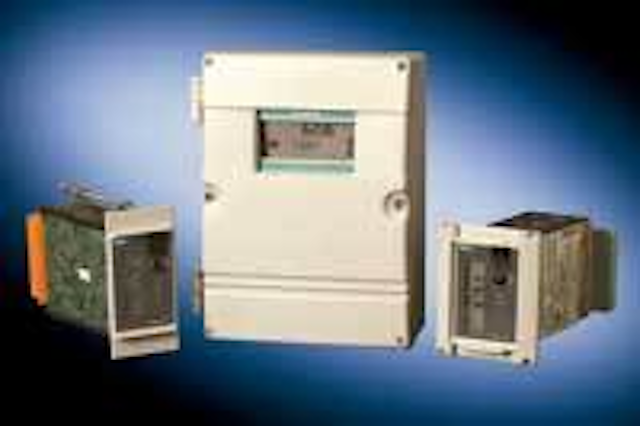 Click here to enlarge image
Siemens has introduced the SITRANS LUC500, an ultrasonic level controller for duplex lift stations. Its design integrates common PLC lift station functionalities into one cost effective unit preconfigured for the user. Once operational it improves efficiency, and reduces energy consumption and maintenance costs by decreasing pump failures and site visits. It replaces Milltronics EnviroRanger ERS 500, maintaining the same proven features and benefits.
Siemens Milltronics Process Instruments Inc.
Peterborough, ON, Canada
Web: www.siemens.com/level
Fire pump flow meter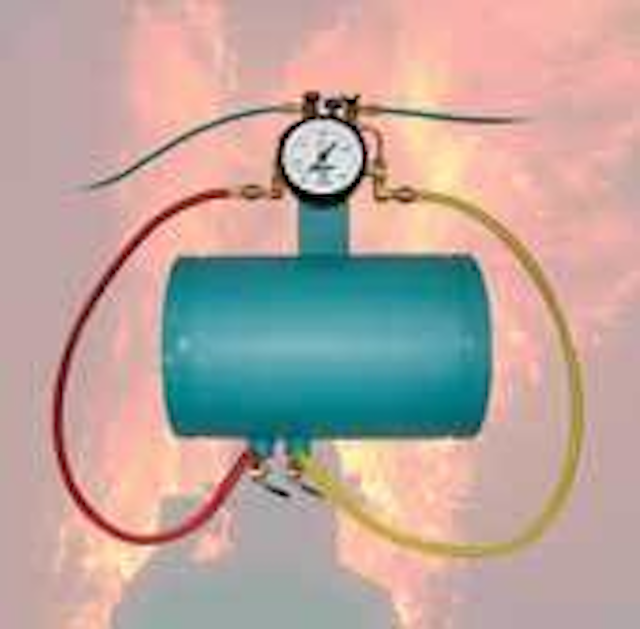 Click here to enlarge image
Preso Meters' Fire Pump Flow Meter Systems are used instead of the typical hose valve header and hose method, and are a simple method of testing fire pump performance. Flow monitoring is achieved by allowing the operator to read the water flow directly in gpm. The fire pump system's primary elements are designed to produce a differential pressure to attain accurate flow measurements. The company offers three types of fire pump systems available for pipe sizes 2" to 16".
Preso
Racine, WI
Tel: 262-639-6770
Web: www.preso.com
Ammonia analyzer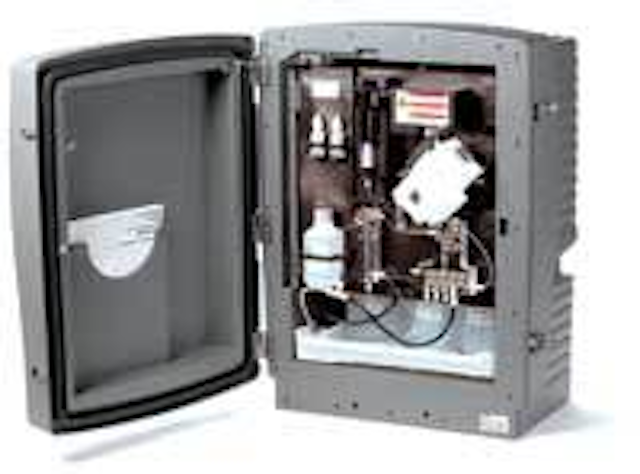 Click here to enlarge image
Hach has released the new AMTAXTM sc Ammonia Analyzer with detection limits as low as 0.05 mg/L and as high as 1000 mg/L ammonia. The analyzer can be used anywhere in the wastewater treatment process - from the influent or start of the nitrification process where ammonia levels are at their highest to the effluent where ammonia levels are at their lowest.
Hach Co.
Loveland, CO
Tel: 800-227-4224
Web: www.hach.com
Flow meters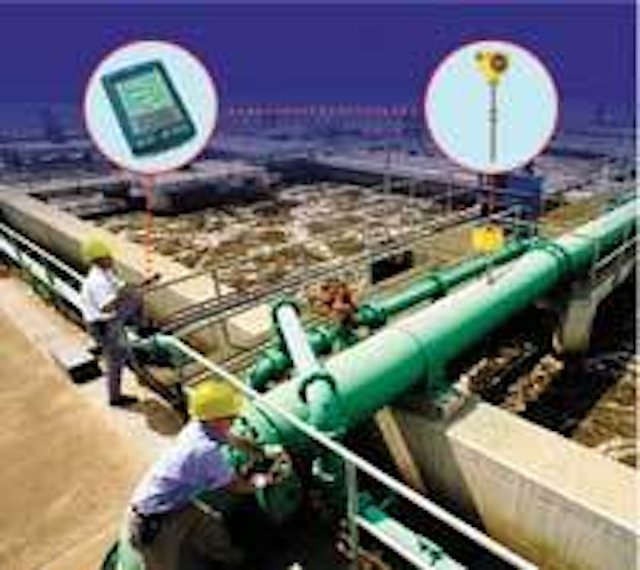 Click here to enlarge image
The new ST50 Flow Meter from Fluid Components International (FCI) is now available with a wireless communication option. Using a built-in wireless IR technology and a standard PDA, field technicians can obtain measurements, make setting changes and read trouble-shooting codes without ever having to open the instrument. This feature is ideal in applications for flow meters that are installed in hard-to-reach locations or where opening the instrument is inconvenient or labor intensive.
FCI
San Marcos, CA
Tel: 800-854-1993
Web: www.fluidcomponents.com
Diaphragm valve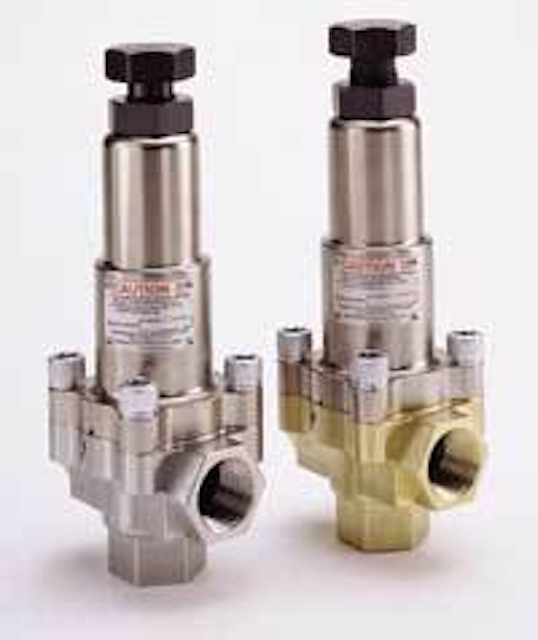 Click here to enlarge image
Wanner Engineering has introduced the Hydra-Cell C64 Industrial Diaphragm Valve. The valve features a sealless, flow-through design that provides pressure as high as 2500 psi with flow up to 40 gpm. It is ideally suited for applications requiring high pressure pumping of dirty fluids. Available materials of construction include brass and stainless steel. Its sealless diaphragm design eliminates the need for valve plunger seals - a troublesome component of most regulating valves.
Wanner Engineering Inc.
Minneapolis, MN
Tel: 612-332-5681
Web: www.hydra-cell.com
Flow monitors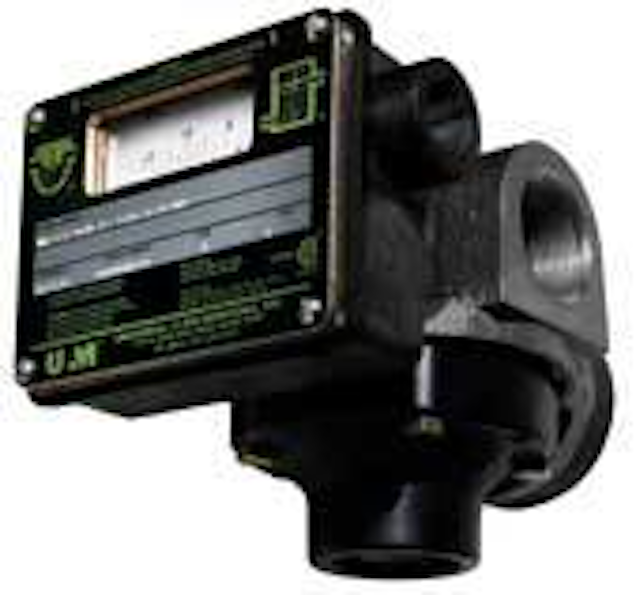 Click here to enlarge image
Universal Flow Monitors offers vane/piston flowmeters configured for monitoring flows of chemicals used in municipal wastewater treatment applications. These variable area meters are designed to monitor flows of chemicals, corrosive liquids, acids, caustics and other fluids referenced on the company's website. The meters provide local indication of flow rate and respond immediately if flow goes too low.
Universal Flow Monitors
Hazel Park, MI
Tel: 248-542-9635
Web: www.flowmeters.com
Peristaltic pumps
The new Thermo Scientific Masterflex® B/T RapidLoad® line of direct drive peristaltic pumping systems are designed for high volume, high accuracy bulk fluid transfer and dispensing applications. The new pump line offers flow rate capacities to 9.5 gpm and is available in a wide range of models, including fixed or variable speed, analog or digital, hazardous duty, air-powered, wash down, and CIP/SIP (clean-in-place/sterilize-in-place) capable systems. The new RapidLoad pump head makes tubing changes simple.
Thermo Fisher Scientific Inc.
Waltham, MA
Tel: 800-678-5599
Web: www.thermofisher.com