PRODUCT SHOWCASE
Val-Matic's drinking water air valve product line has been certified to the ANSI/NSF Standard 61 for Drinking Water System Components.
Mar 1st, 2007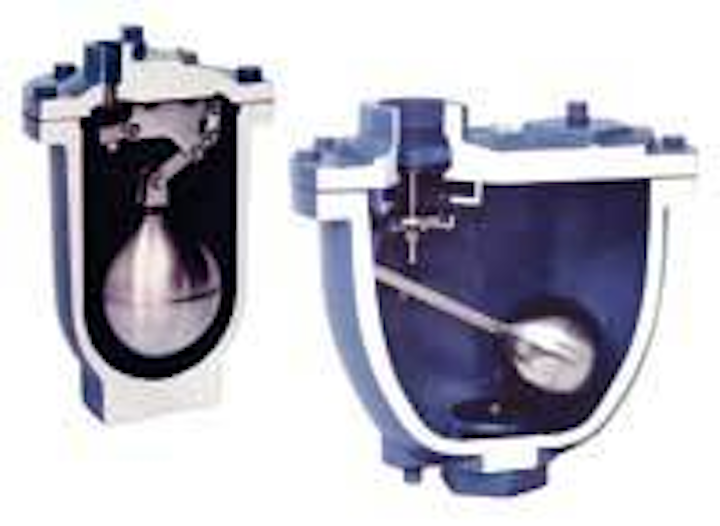 Air valve products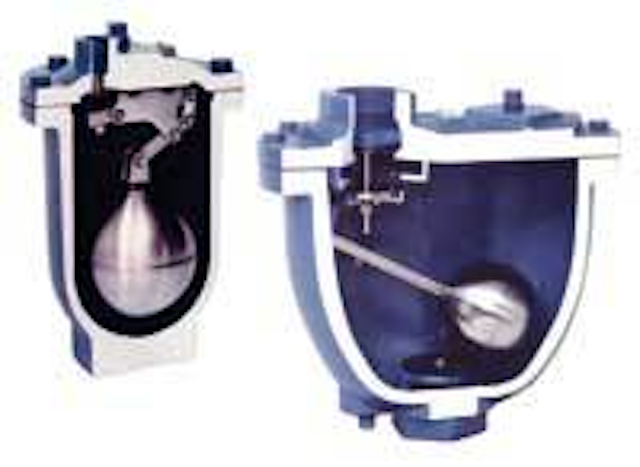 Click here to enlarge image
Val-Matic's drinking water air valve product line has been certified to the ANSI/NSF Standard 61 for Drinking Water System Components. The company is the first air valve manufacturer to have a complete line of air valves certified to ANSI/NSF 61 Standard. Underwriters Laboratories (UL) provided certification of the product line after completion of all testing and verification of data. Most states have legislation requirements, that if certified products are available, they must be used in drinking water systems. Therefore, certification provides an advantage in the market place. Verification of certification can be located by visiting UL's website at www.ul.com.
Val-Matic Corp.
Elmhurst, IL
Tel: 630-941-7600
Web: www.valmatic.com
Stainless steel strainers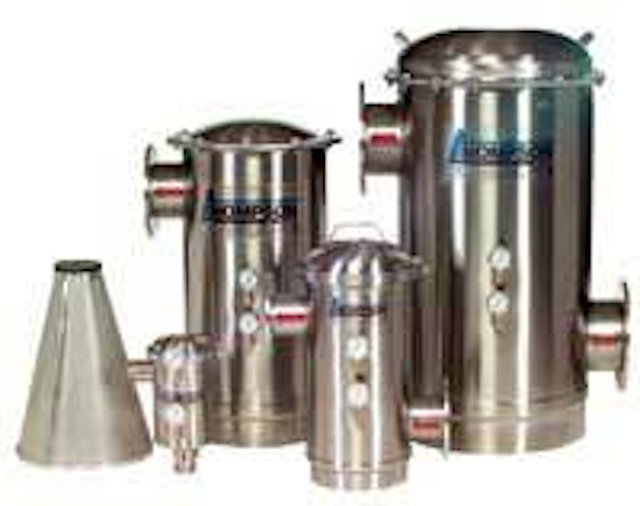 Click here to enlarge image
Miller-Leaman has introduced its patented stainless steel Thompson Strainers. The strainers are designed to remove sand, sediment and debris from water and wastewater piping systems, after the piping has been installed or maintenance has been performed. The strainers use a conical screen element combined with dynamic flow patterns, allowing particles to gravitate downward, away from the screen, into a reservoir at the base of the strainer. The particles are then flushed from the reservoir, via the 1 ½" debris flush port. Maintenance is limited due to the substantial amount of screen surface area compared to traditional y-strainers and basket strainers. All models operate with less than a 1 psi pressure loss.
Miller-Leaman Inc.
Daytona Beach, FL
Tel: 800-881-0320
Web: www.millerleaman.com
Pipeline pressure monitoring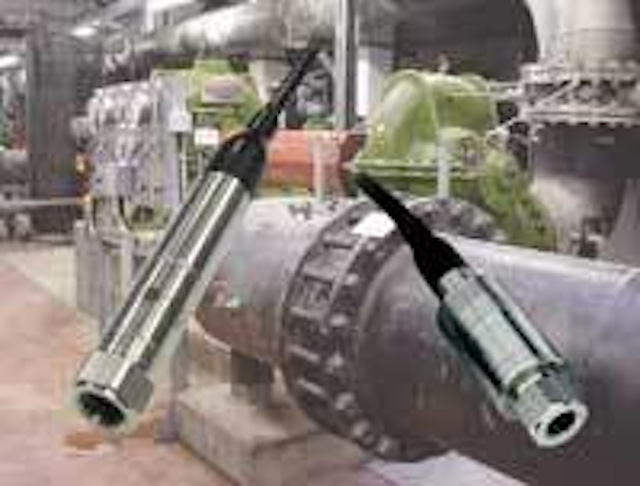 Click here to enlarge image
Data-logging pressure throughout a system has proved a lower cost and reliable method of locating both blockages and leaks. These events affect the pressure profile of the system, at different usage rates, and can be identified against previous pressure profiles. GE Sensing offers a comprehensive range of pressure sensors designed for use in this environment: From the 0.1% accuracy and re-rangeable RTX1930 through units in titanium to the lower cost stainless steel 1030 series.
GE Sensing
Billerica, MA
Tel: 800-833-9438
Web: www.gesensing.com
Utility gauges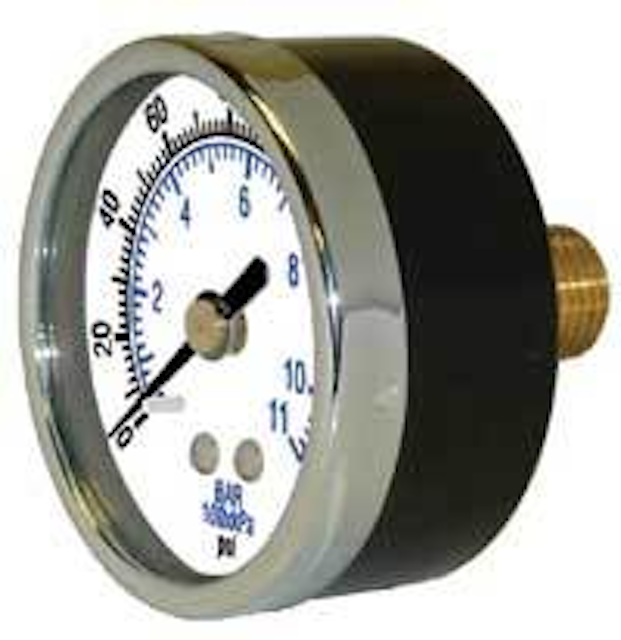 Click here to enlarge image
Dwyer Instruments has released its new UGF Series Utility Gages. The gauges possess dual psi and Bar (100 x kPa) scales with 3-2-3% ANSI B40.1 Grade B accuracy. The 2.5" gauges are designed with black steel housings and chrome bezels. Wetted parts include a brass socket and Phosphor Bronze Bourdon tube. Units can withstand temperatures of -50 to 160°F. A wide offering of ranges are available from full vacuum to 1000 psi. Units come with a ¼" male NPT center back connection. A free catalog is available.
Dwyer Instruments Inc.
Michigan City, IN
Tel: 800-872-9141
Web: www.dwyer-inst.com
Duplex pump controller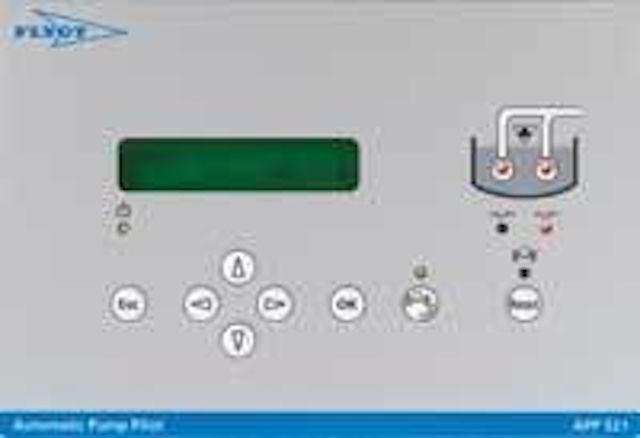 Click here to enlarge image
The ITT Flygt APP521 duplex pump controller is a simplified control system for small to medium pump stations. The pump control functions were selected for ease of monitoring and control. In addition to standard features such as automatic alternation, high and low level alarms and remote communications, there are general inputs which enable users to configure optional functions for specific pump applications. When the controller is connected to the company's SCADA system AquaView, users can remotely read status, alarms and operational data. They can also remotely control the pump and change set points.
ITT Flygt Corp.
Trumbull, CT
Tel: 203-380-4700
Web: www.flygtus.com
Clarifier baffles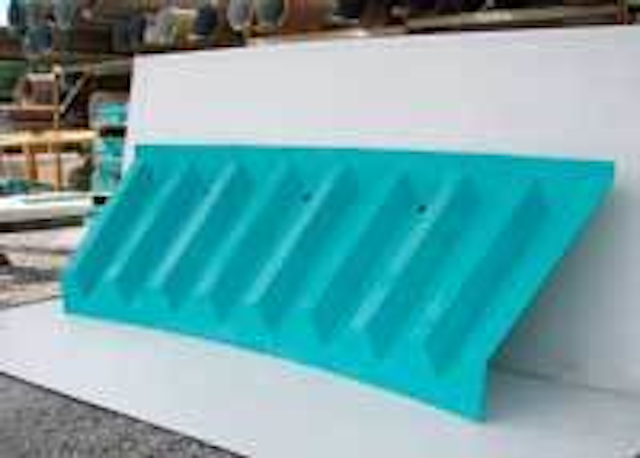 Click here to enlarge image
MFG Water Treatment Products Co. has recently developed the next generation Corrugated-Density Current Baffle (CDCB). The patent-pending design is made of FRP (fiberglass reinforced plastic) which is stronger and lighter weight without the use of any molded-in steel for strength. The advanced density baffle design features a unique corrugated shape that significantly reduces deflection of deposits from coming back up into the center of the clarifier. The C-DCB is mounted on the side of the clarifier wall, below the effluent launder and scum baffle, sloping downward at a 45 degree angle and extending toward the center of the tank beyond the scum baffle. Installation is also placed at a higher level than standard density baffles to improve overall affluence; directing water away from the wall and back into the bottom-center of the tank.
MFG Water Treatment Products Co.
Union City, PA
Tel: 814-438-3841
Web: www.mfgwtp.com
Chemical inventory management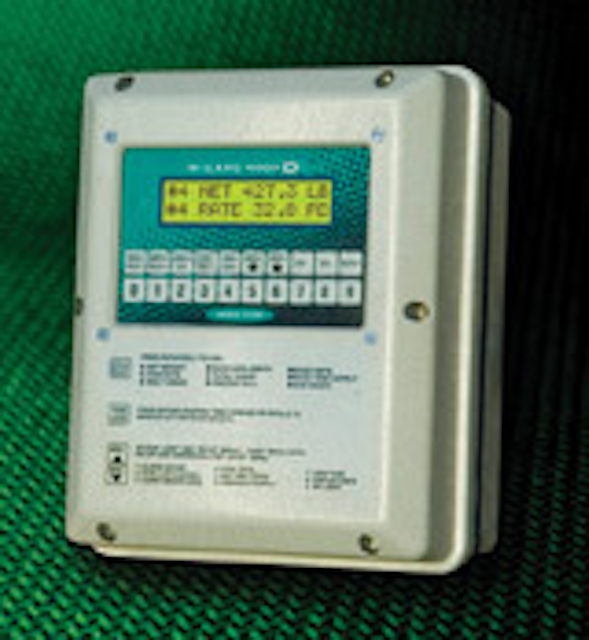 Click here to enlarge image
The Wizard 4000 is a chemical inventory management system for monitoring chlorine gas, sodium hypochlorite, hydrofluosilicic acid and all other chemicals used in water treatment. The system helps insure a safe process and plant by providing essential information such as current chemical feed rate, how much chemical has been fed, and how much chemical remains.
Force Flow
Concord, CA
Tel: (800) 893-6723
Web: www.forceflow.com
Septage receiving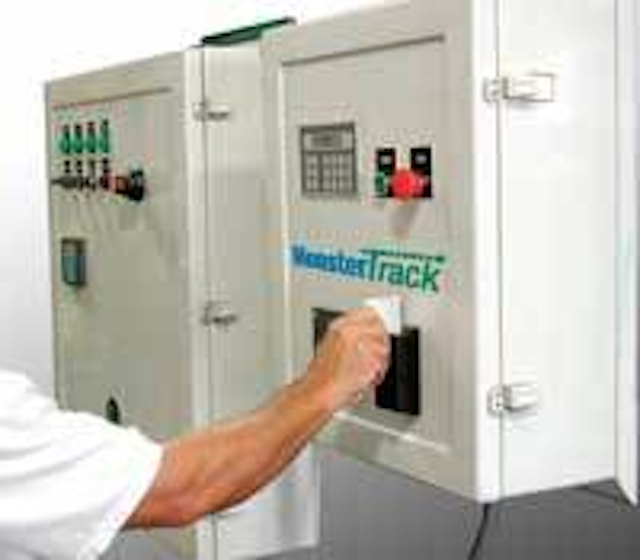 Click here to enlarge image
JWC Environmental has introduced the MonsterTrack control system which tracks system use, controls receiving machinery and records data. The controller helps make the company's Honey MonsterTM Septage Receiving System more efficient, with discharge times of 5-10 minutes, plus the driver can initiate the entire process with a swipe of their access card - no plant personnel needed. MonsterTrack includes a card reader, receipt printer, data recorder and CompactFlash® Memory package. To start the process drivers simply connect, swipe their card and start the flow. The system stores data such as: operator ID, discharge quality, total gallons, pH, electronic billing data and more. The recorded data is stored in raw text or ASCII format and can be transferred via the system's CompactFlash card or an optional RS232 serial connection. This data can be imported into the operator's own tracking software or via a tracking template provided by JWC. Data may also be imported into the user's own software for processing.
JWC Environmental
Costa Mesa, CA
Tel: 800-331-2277
Web: www.jwce.com