NEW PRODUCTS
Longwatch has released version 3.0 of its Video Surveillance System.
Aug 1st, 2007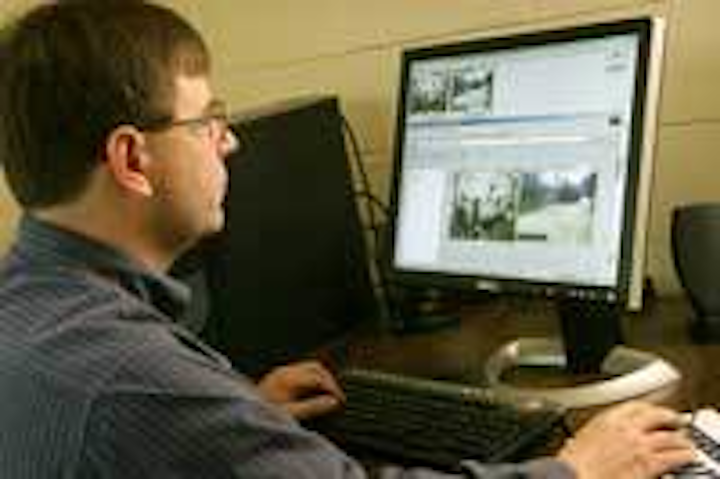 Video surveillance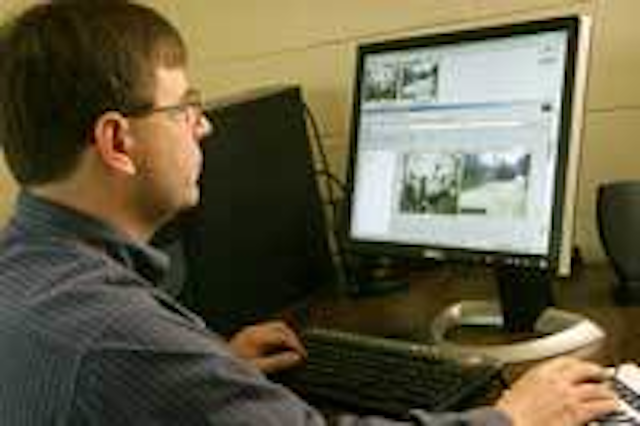 Click here to enlarge image
Longwatch has released version 3.0 of its Video Surveillance System. The system allows SCADA operators to visually monitor their remote locations using existing communication networks. The system uses existing low-bandwidth or broadband communication networks to transmit video. New features include the addition of Axis IP camera operability, which allows users additional flexibility and functionality.
Longwatch
Norwood, MA
Tel: 781-255-7400
Web: www.longwatch.com
Battery life indicator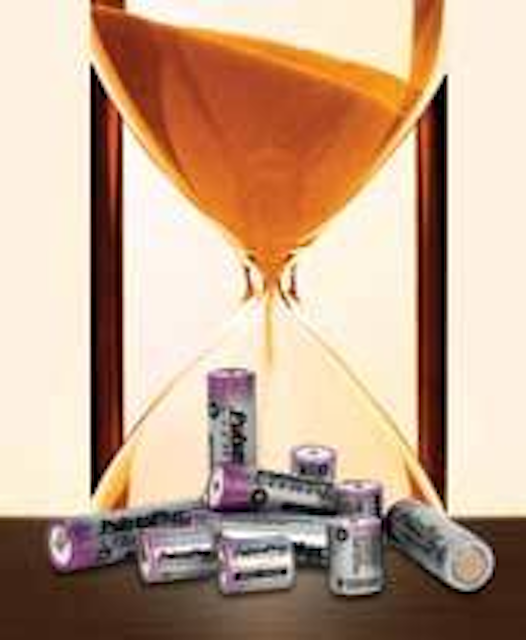 Click here to enlarge image
Tadiran Batteries has introduced an improved version of its PulsesPlusTM battery that allows for an indication at end-of-life, allowing end users to maximize the service life of the battery. In some cases, batteries are replaced prematurely based on estimates of remaining battery life. Tadiran offers a 3.6v system with a 5% end-of-life indication (when the battery uses up 95% of its capacity, a remote indicator can advise the end users that 5% of operating life remains.)
Tadiran U.S. Battery Div.
Port Washington, NY
Tel: 800-537-1368
Web: www.tadiranbat.com
Metering management
The Tantalus Utility Network - TUNet - is a two-way, real-time data communications network designed for water, electric and gas utilities. The end-to-end system supports multiple commodities, applications, and OEM metering products. A common network for all commodities helps utilities contain costs and mitigate risk. Utilities share the infrastructure, but can deploy the network and applications to as few or as many consumers as they desire, and in whatever order best fits the business plan.
Tantalus Systems Corp.
Vancouver, BC
Tel: 919-639-4502
Web: www.tantalus.com
Fluoride dosing system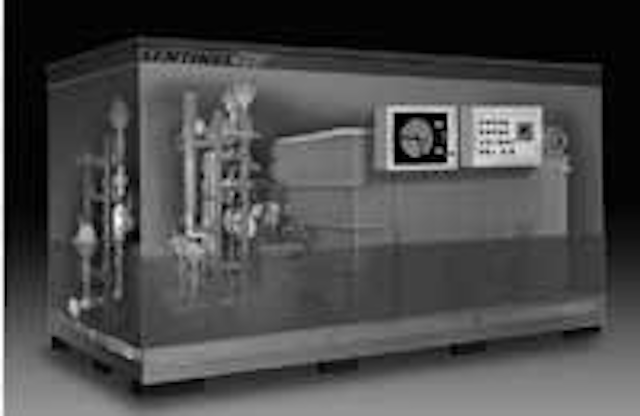 Click here to enlarge image
The Fluoride Safety Sentinel 21 is the first fully automated Modular Fluoridation System manufactured to safely and efficiently inject fluorosilicic acid into the Public Water Supply. Designed as a closed-loop system, the need for operating personnel to estimate daily flow rates, coupled with the possibility of human error, is eliminated. The standalone system instantaneously adjusts chemical feed rates with each change in supply flow rate or fluorosilicic acid concentrations.
Fluoride Safety Corp.
Paramus, NJ
Tel: 201-689-0010
Web: www.fluoridesafety.com
Self-cleaning filter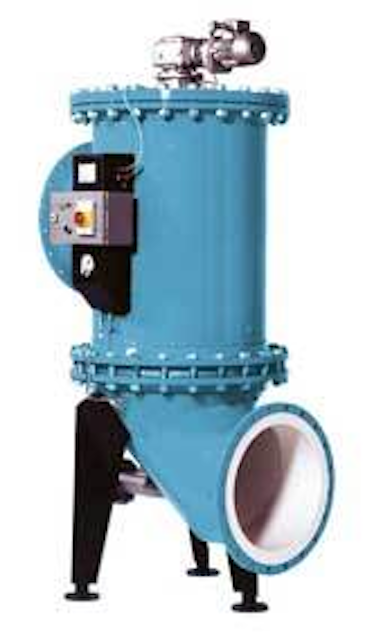 Click here to enlarge image
Schroeder Industries offers a line of automatic self-cleaning filters. The SC line is used to remove solid contamination from process fluids and to protect the integrity of high grade components. The filter is ideal for applications where fluid flow cannot be interrupted and must be maintained at an acceptable cleanliness level. The filters can achieve flow rates up to 33,000 gpm with ANSI flange sizes ranging from 2" to 36".
Schroeder Industries
Leetsdale, PA
Tel: 724-318-1100
Web: www.schroederindustries.com
Belt filter press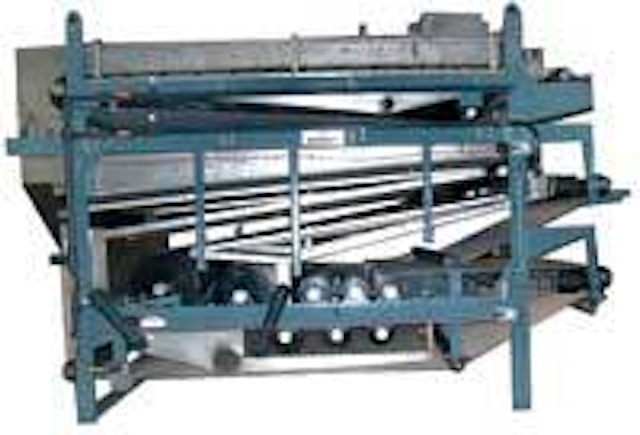 Click here to enlarge image
Phoenix Process Equipment Co. has expanded its line of Model WX Belt Filter Presses. The new Model WX-D features dual gravity zones for maximum hydraulic flow rates per meter of belt width on very difficult, low-feed-solids biological sludge applications. The integral third belt pre-thickener accelerates gravity drainage, while the extended gravity and wedge zones provide superior dewatering performance and versatility.
Phoenix Process Equipment Co.
Louisville, KY
Tel: 502-499-6198
Web: www.dewater.com
Microwave UV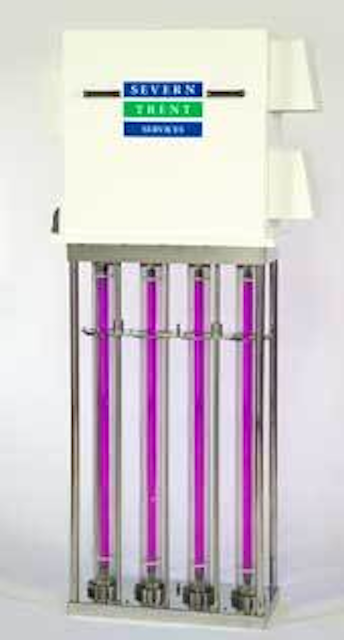 Click here to enlarge image
New MicroDynamicsTM microwave ultraviolet technology offered by Severn Trent Services uses microwaves to energize low-pressure, high-output bulbs for municipal or industrial water and wastewater disinfection. With electrodeless bulbs, there are no electrical connections to fail, corrode or leak. The bulbs light instantly, providing immediate disinfection, and lamps can be switched on and off to match flow.
Severn Trent Services
Colmar, PA
Tel: 215-997-4000
Web: www.severntrentservices.com
Field data collection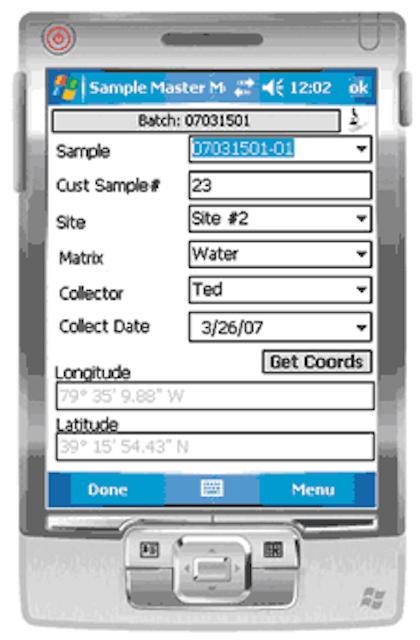 Click here to enlarge image
By using ATL's new Sample Master® Mobile, laboratory field data can be electronically captured and synchronized with the Sample Master® Laboratory Information Management System (LIMS), providing increased accuracy, quicker customer turn around times and improved worker productivity. The mobile system helps eliminate paper-based processes and data transcription errors and is ideal for municipal drinking water or wastewater industries that require field data collection.
Accelerated Technology Laboratories Inc.
West End, NC
Tel: 800-565-5467
Web: www.atlab.com
Peristaltic pump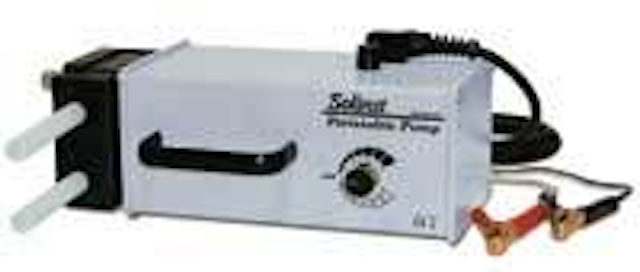 Click here to enlarge image
The Solinst Peristaltic Pump is compact and lightweight, ideal for field use, sampling from shallow wells and surface water, or vapor sampling. The variable speed, reversible pump has alligator clips for use with a 12 vDC battery. It has one simple control to give flow rates as low as 40 ml/min and up to 3.5 L/min.
Solinst Canada Ltd.
Georgetown, ON Canada
Tel: 905-873-2255
Web: www.solinst.com
Process gauges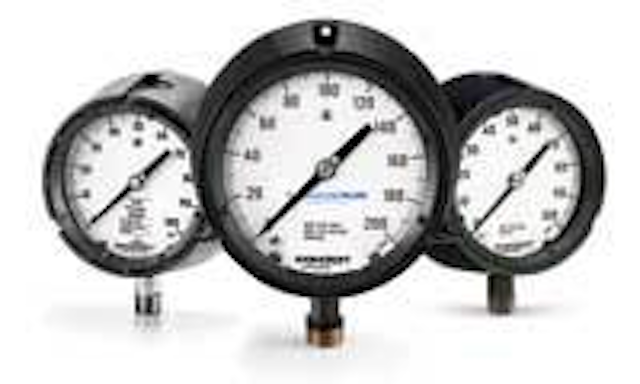 Click here to enlarge image
Ashcroft® 1200 series (ASME grade 2A) pressure gauges each provide the distinct capabilities necessary to monitor pressures in nearly every type of process. In basic applications, the Type 1259 is the economical choice for years of dependable service. In more rigorous installations, the Type 1279 Duragauge® pressure gauge is designed for use in the presence of harsh pressure media, fire hazard or extreme cycle volumes.
Ashcroft
Tel: 800-328-8258
Web: www.ashcroft.com
Check valve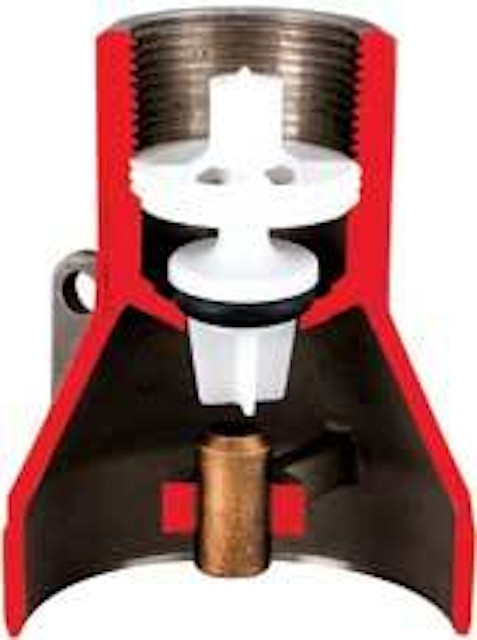 Click here to enlarge image
Flint & Walling Inc. has introduced a new and improved "removable" check valve assembly on submersible pumps. The valve has proven to be failure-free after rigorous lab and field testing. The valve features a non-spring design for faster pump priming and includes a double flatted "anti-rotation" shaft which virtually eliminates the opportunity for "spinning" during pump cycles. The company has been a manufacture in the world-wide water business since 1866.
Flint & Walling Inc.
Kendallville, IN
Tel: 800-345-9422
Web: www.flintandwalling.com
Portable samplers
Hach's Sigma 900 Series Portable Samplers provide simple operation and reliability for basic sampling applications. The 900 Max provides more capabilities and greater sophistication for more complex sampling and for monitoring flow and key parameters, including pH, temperature, oxygen reduction potential, dissolved oxygen or conductivity. The 900 Series Samplers are available with an interchangeable compact or standard-sized base and can be configured in the field for composite or discrete sampling.
Hach Co.
Loveland, CO
Tel: 800-227-4224
Web: www.hach.com
Slide gate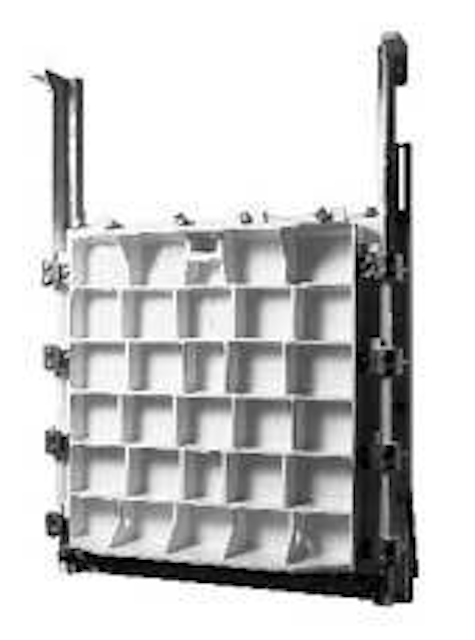 Click here to enlarge image
Hydro Gate's Cast Iron Slide Gate is designed for water and wastewater control. The cast iron design in conjunction with an integral wedge system provides pressure retaining capabilities superior to fabricated designs. Easily adaptable to electric, hydraulic & pneumatic actuation systems, the universal design works well in new projects as well as retrofits/upgrades.
Hydro Gate Corp.
Denver, CO
Tel: 877-436-7977
Web: www.hydrogate.com
Cyanide testing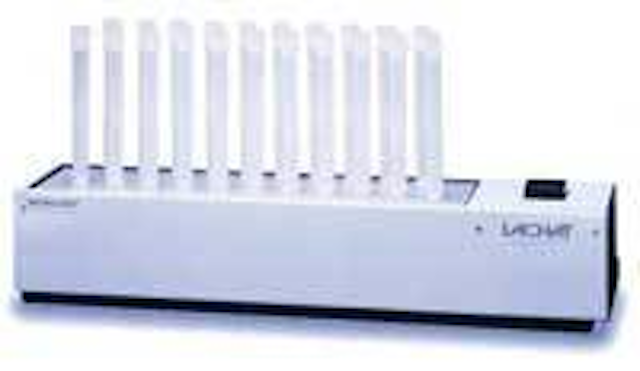 Click here to enlarge image
US EPA amended the Code of Federal Regulations (40 CFR Part 136) on March 12 to provide full approval for a new method: "Digestion and Distillation of Total Cyanide in Drinking and Wastewaters using MICRODIST® and Determination of Cyanide by Flow Injection Analysis," also referred to as QuikChem® Method number 10-204-00-1-X by Lachat Instruments. The MICRODIST system quantitatively scales down the sample and reagent volumes like those required by macro-distillation in EPA methods. The batch micro-distillation system uses sample volumes of less than 10 mL.
Lachat Instruments, a Hach Co. brand
Loveland, CO
Tel: 800-247-7613
Web: www.lachatinstruments.com
Screening system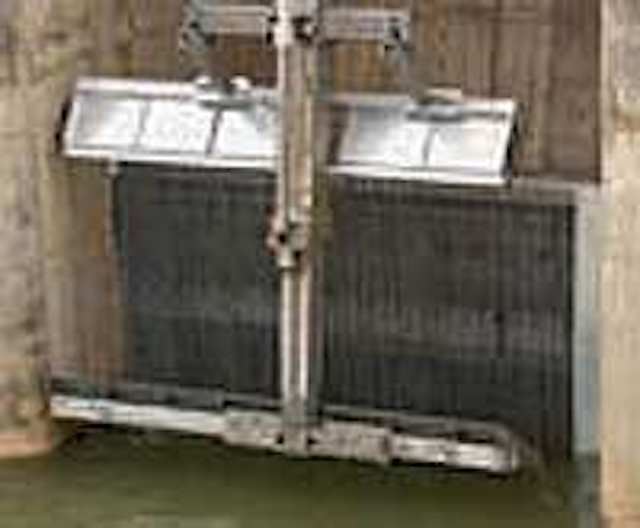 Click here to enlarge image
The Lakeside/Muhr Hydronic T is a hydraulically operated telescoping boom and rake mechanism for stormwater, water intake and wastewater applications. Single telescoping designs are typical and multiple telescoping sections are available to expand the rake's reach. With cleaning widths up to 33 feet and depths of 50 feet, the fully automated boom requires no guides, sprockets or chains, resulting in low wear operation. It is flexible for new and retrofit applications, offering rack inclinations up to 90 degrees and fine and coarse screening options.
Lakeside Equipment Corp.
Bartlett, IL
Tel: 630-837-5640
Web: www.lakeside-equipment.com
Semi-rugged notebook
Panasonic has released a semi-rugged, wireless-ready desktop replacement notebook, the Panasonic® Toughbook® 52. Built on the new Santa Rosa chipset from Intel, the computer offers the processing power of a desktop replacement notebook in a form factor engineered from the ground up for mobility. Building on the performance of its predecessor, the Toughbook 51, and a substantial amount of customer input into the design process, this new widescreen semi-rugged notebook comes equipped with additional security features, a new carrying handle and optional embedded access to next-generation wireless data networks from major wireless carriers.
Panasonic Computer Solutions Co.
Secaucus, NJ
Tel: 800-662-3537
Web: www.panasonic.com/toughbook
Hose pumps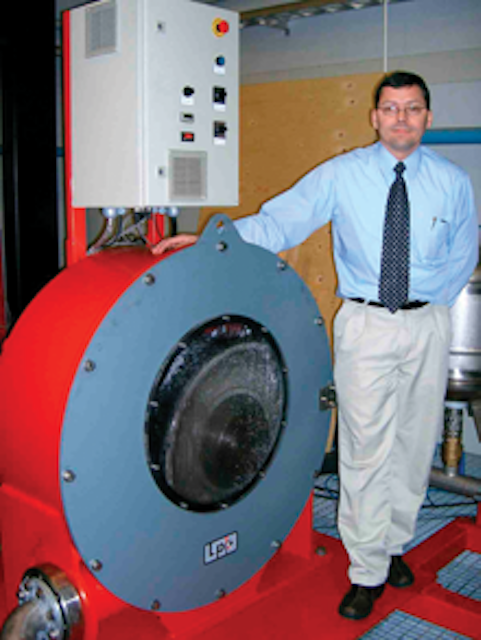 Click here to enlarge image
The Larox Flowsys new 3" LPP produces the highest flow per compression of any hose pump. In almost all cases a one size smaller pump can be used compared to a shoe design or double compression design peristaltic pump. The company has developed the first significant design change in industrial peristaltic pumps in many years. The LPP family of pumps has a 360 degree elliptical rolling design which creates virtually no heat, has lower hose stress, and offers lower energy consumption and longer hose life.
Larox Flowsys
Linthicum, MD
Tel: 888-356-9797
Web: www.larox.us
Nitrogen removal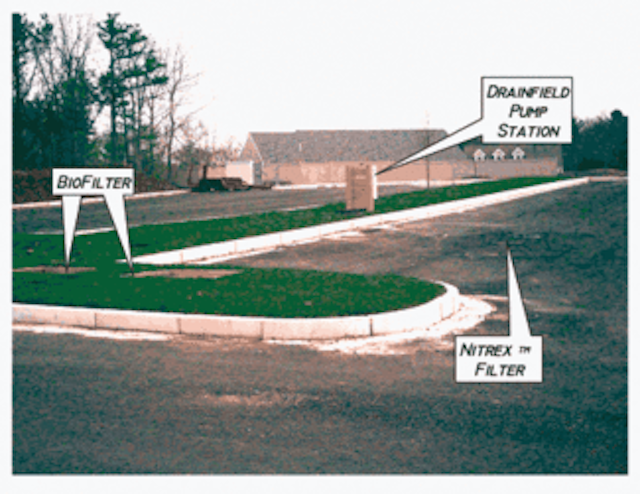 Click here to enlarge image
The NitrexTM filter is a passive heterotrophic denitrification system for wastewater nitrogen removal to levels < 5 mg/l, averaging 3 ±mg/l, and groundwater nitrate-nitrogen removal to levels < 0.1 mg/l. The filter is virtually maintenance free and its longevity is estimated at 50+ years.
Lombardo Associates Inc.
Newton, MA
Tel: 617-964-2924
Web: www.lombardoassociates.com
Grease recovery system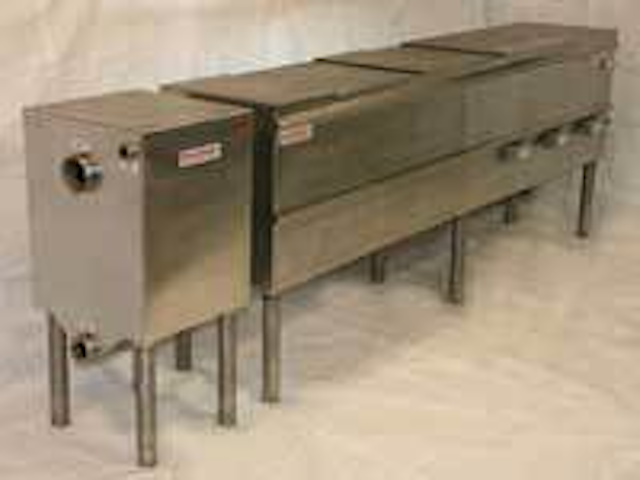 Click here to enlarge image
Lowe Engineering's Automatic Grease Interceptor is an electrical/mechanical unit designed to keep large amounts of pipe-clogging fats, oils, and grease (FOG) from entering a city's sanitary sewer system. The interceptors help large commercial kitchens comply with a city's sewer pretreatment regulations. A removable screen basket collects food scraps and solids.
Lowe Engineering
Friedens, PA
Tel: 814-443-6800
Web: www.lowe-engineering.com
Submersible pumps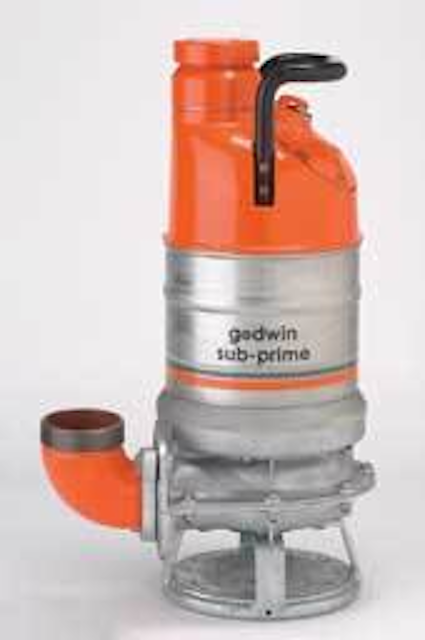 Click here to enlarge image
The line of Godwin Sub-Prime® GSL electric submersible pumps is designed for sludge or dewatering applications. The line is capable of maximum flow rates to 555 gpm and discharge heads to 154. The lightweight aluminum castings and corrosion-resistant stainless steel cooling jacket and fittings complement a heavy-duty polyurethane-lined volute to provide maximum pump life.
Godwin Pumps
Bridgeport, NJ
Tel: 856-467-3636
Web: www.godwinpumps.com
Corrosion protection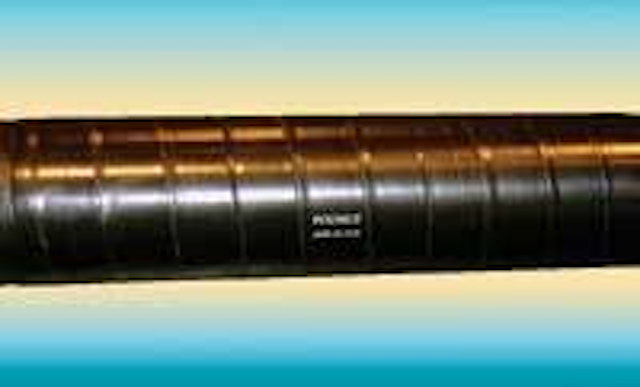 Click here to enlarge image
Covalence Adhesives Corrosion Protection Group has brought to market Polyken 4000 PCS, a new cold applied primerless coating system for the corrosion protection of joints, fittings and specialty piping. The coating does not require a primer or liquid adhesive. It has a high tack butyl rubber adhesive that is designed for initial adhesion, even in cold weather. It can be applied to a wire-brushed or sandblasted pipe surface.
Covalence Corrosion Protection Group
Franklin, MA
Tel: 800-248-0149
Web: www.covalencecpg.com
Arsenic removal media
The Water Quality Association has just certified Purolite's ArsenXnp product under the NSF/ANSI-61 Standard for Drinking Water for multiple regenerations. This is the first arsenic removal product of its kind to receive this certification. Initially certified for only one time use and one regeneration, the product can now be regenerated multiple times, providing significant operating cost reductions for arsenic removal in drinking water. Regeneration will be performed under a strict process in a dedicated facility installed at Purolite's Philadelphia plant.
Purolite Corp.
Bala Cynwyd, PA
Tel: 800-343-1500
Web: www.purolite.com
Tapping machine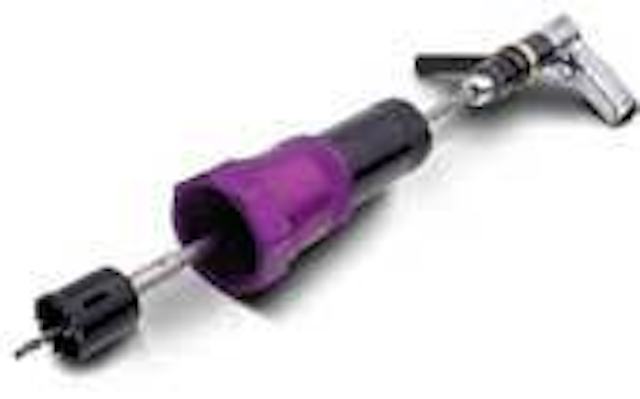 Click here to enlarge image
Raydon Enterprises has designed and developed the SIMTAP Drilling Machine to simplify drilling, tapping and constructing of water services. The machine can perform ¾" to 2" branch taps. It is designed to be used in conjunction with various ½" power sources. Years of "down in the ditch" experience went into the development of the drilling machine.
Raydon Enterprises Inc.
Tel: 714-842-5844
Web: www.simtap.net
Pinch valve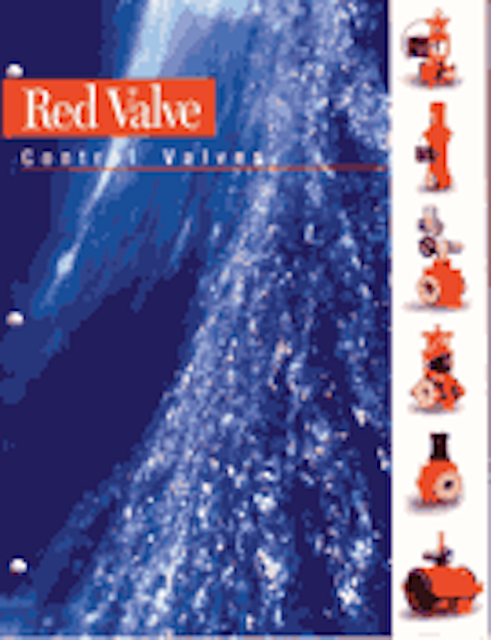 Click here to enlarge image
Red Valve's large diameter Type A Megaflex Pinch Valve can be used to handle stormwater overflows. The valve offers full-port opening, no moving parts, no external actuator and the ability to close drop-tight on entrapped solids. The elastomer sleeve is the only wetted part. Available in sizes from 30" to 96". This 72" Megaflex valve, pictured, is one of three being installed in a major Midwestern city that will use the sewer system for stormwater storage, avoiding treatment plant overload.
Red Valve Co.
Carnegie, PA
Tel: 412-279-0044
Web: www.redvalve.com