New Literature
Dec 1st, 2007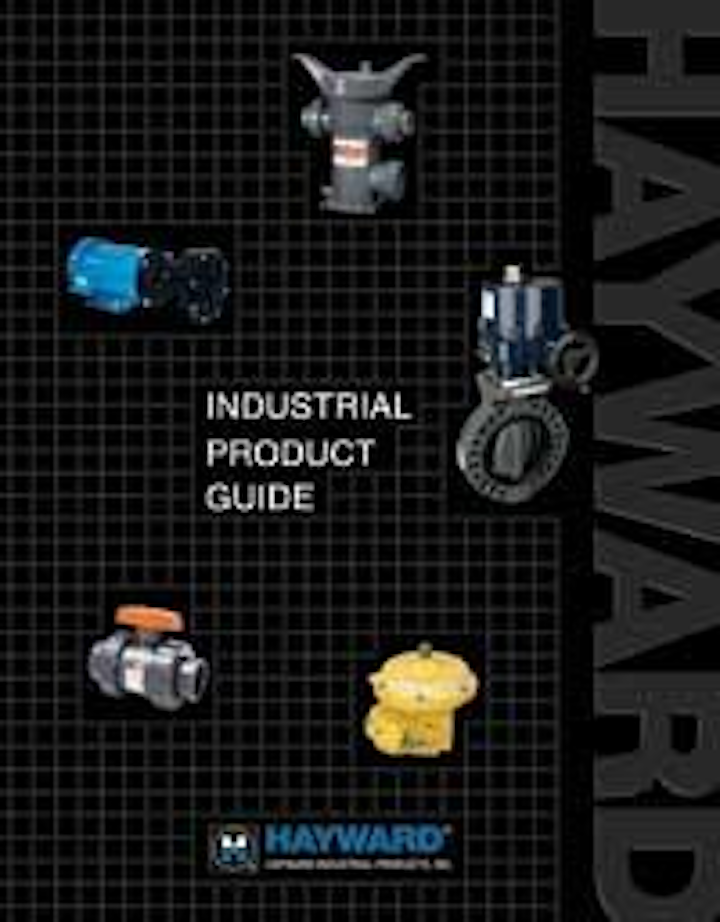 Stormwater retrofit manual
The Center for Watershed Protection's new manual Manual 3: Urban Stormwater Retrofit Practices reflects over two decades of Center experience in retrofitting more than 25 urban watersheds across the country. This manual outlines the basics of retrofits, describes the 13 unique locations where they can be found, and presents rapid methods to find, design and deliver retrofits to meet a wide range of subwatershed objectives. The concepts of retrofitting are illustrated in more than 75 figures, 150 photos, 60 tables and nine appendices. The manual contains updated costs for retrofit practices, updated pollutant removal data for stormwater treatment options, a design point method to estimate individual retrofit removal rates, and practical tips to support the design, permitting and construction of retrofit projects. This 400+ page guidance is available as a free download on the Center website.
Center for Watershed Protection
www.cwp.org
Stormwater detention website
Cultec, a manufacturer of plastic chambers used in stormwater retention/detention management systems and septic applications, has launched a redesigned website that provides a general overview of stormwater and septic management as well as detailed information about the company's systems and applications. The site is divided into two major sections: stormwater management and septic systems. Each explains the importance of controlling stormwater runoff or sewage treatment and disposal in both commercial and residential applications.
Cultec Inc.
800-428-5832
www.cultec.com
Plastic flow control products
Hayward Flow Control Systems, a division of Hayward Industrial Products, has announced availability of a new Industrial Product Guide for the company's wide range of plastic flow control products. This comprehensive new resource provides a brief overview of Hayward engineering, manufacturing, quality, and support capabilities along with sections on the company's extensive line of ball valves, butterfly valves, check valves, control valves, pneumatic and electric actuators, pumps, pipeline strainers and filters, specialty products, and comprehensive engineering data. Each product section provides a brief product overview, features and benefits, detailed specifications on available models, dimension drawings, materials of construction, and available options for all products contained within each section.
Hayward Flow Control Systems
888-429-4635
www.haywardflowcontrol.com
Nutrient pollution analysis
OI Analytical's new Nutrient Pollution Analysis brochure contains information on USEPA guidelines for establishing numeric nutrient criteria for natural water ecosystems, and instrumentation for research and compliance monitoring of nutrient pollutant levels. The brochure is available for download on the company's website.
OI Analytical
www.oico.com
Electronic locks catalog
VIDEX offers a free Catalog and CD featuring CyberLock® electronic locks and intelligent padlocks. CyberLock brings electronic access control and an audit trail to mechanical locks simply by replacing the cylinders in existing locks with CyberLock electronic cylinders. Both the lock and key record openings and denied entries.
VIDEX Inc.
541-758-0521
www.videx.com/lock83
River basin management book
Containing papers from the Fourth International Conference on River Basin Management, held May 23-25, 2007 in Kos, Greece, this book from WIT Press addresses the latest developments in the overall management of riverine systems, including advances in hydraulic and hydrologic modeling, environmental protection and flood forecasting. Featured topics include: Water resources management; river and watershed management; hydraulics and hydrology; hydrological modeling; flood studies; sediment transport; stream bank erosion; ecological and environmental impacts; and water quality issues.
WIT Press
http://www.witpressusa.com/acatalog/9781845640750.html
Pumps brochure
Patterson Pump Co. offers a 16 page brochure covering its full line of modern, high performance wastewater pumps and Flo-Pak® engineered prepackaged municipal pump systems. Industries served include municipal, industrial, commercial, stormwater, flood control and irrigation.
Patterson Pump Co.
706-886-2101
www.pattersonpumps.com
Source water monitoring
YSI has published a new catalog for source water monitoring. It features applications and solutions for monitoring natural waters used as drinking water sources. Applications include baseline monitoring, early warning, algal blooms, taste and odor, reservoir and intake monitoring, treatment chemical use, and more. Solutions include water quality, velocity, and flow instruments from YSI and SonTek/YSI as well as custom systems and data collection platforms.
YSI Inc.
800-897-4151
www.ysi.com
Permanent Curb Markers
das Curb Markers® can be installed on most flat surfaces including concrete, asphalt and metal. Permanently mark equipment locations as an aid to location and damage prevention where conventional signage cannot be employed. Over 120 Stock Titles and custom markers are available. Over 7 million placed in service since 1983. Our new `08 catalog is >now available.
das Manufacturing, Inc.
3610 Cinnamon Trace Dr.
Valrico, FL 33596
PH 800-549-6024
FAX 813-681-5807
sales@curbmarker.com
www.dasmanufacturing.com