NEW LITERATURE
FCI's new Products and Services CD Catalog Release 8.0 is filled with thermal and coriolis mass flow instrumentation product data...
Jul 1st, 2004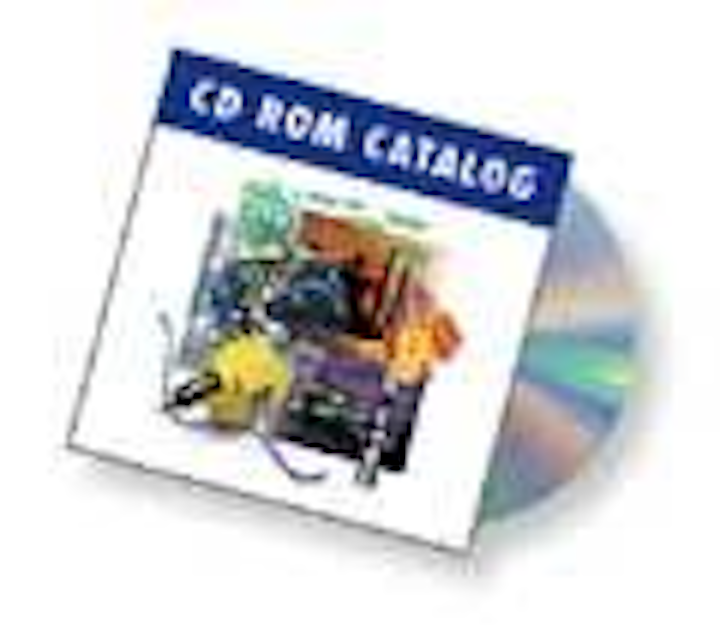 Flow, level & temp control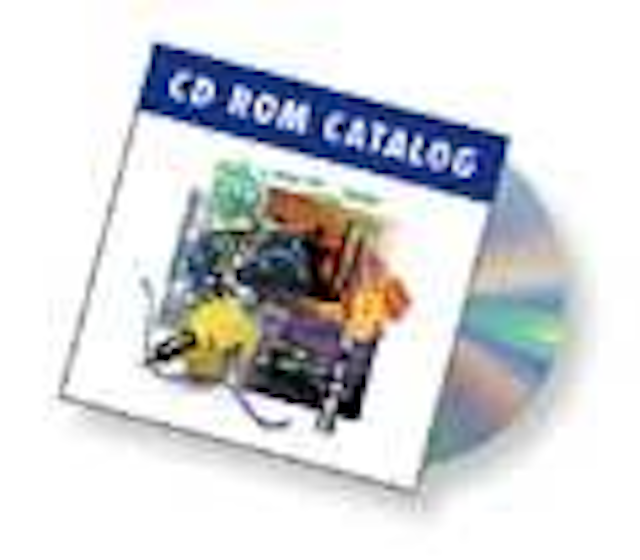 Click here to enlarge image
FCI's new Products and Services CD Catalog Release 8.0 is filled with thermal and coriolis mass flow instrumentation product data and informative case studies based on FCI's 40-plus years of gas and fluid flow problem-solving experience. The CD also includes product user manuals and guides, along with a comprehensive FAQ Library. The company's precision thermal mass sensing technologies are ideal in a wide range of industrial applications – rugged-duty petrochemical plants, sanitary food & beverage environments, OEM sensors for manufacturing equipment and machinery, and commercial HVAC/R controls.
Fluid Components International Inc.
San Marcos, CA
Tel: 800-863-8703
Web: www.fluidcomponents.com
Online virtual showroom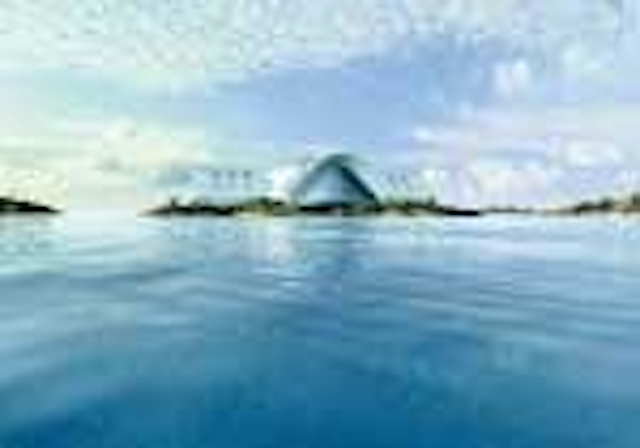 Click here to enlarge image
Sixteen new products are now highlighted at Alfa Laval's Virtual Showroom at www.alfalaval.com/ expo/ including heat exchangers, separators and decanters, pumps and valves. This second edition of its online showroom, including an interactive guide to products released within the prior six months, enables website visitors to take a virtual tour of a futuristic building displaying these latest product innovations.
Alfa Laval Inc.
Richmond, VA
Tel: 804-236-1298
Web: www.alfalaval.com
New product catalog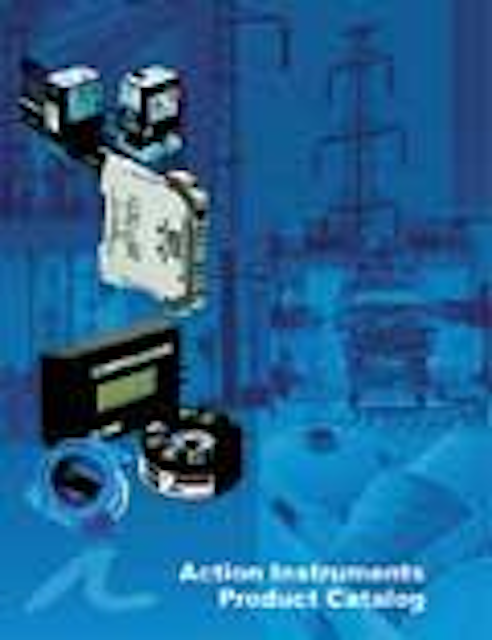 Click here to enlarge image
Action Instruments, part of Eurotherm Inc. – a supplier of industrial instrumentation for process control and data acquisition products and a unit of Invensys plc, published a new short form catalog for its line of signal conditioners, limit alarms, field transmitters and other industrial process instruments. It includes the just-released Ultra SlimPak II line of DIN rail mount signal conditioners.
Eurotherm Invensys/Action Instruments
Leesburg, VA
Tel: 703-669-1234
Web: www.actionio.com
Water/wastewater brochure
A new Water and Wastewater Treatment market brochure was released in June by Chemineer. The six-page, full-color brochure features an array of Chemineer® turbine agitators, with advanced impeller design options, and Kenics® static mixers, both the KM and the HEV series. It also includes detailed charts of the water and wastewater treatment processes indicating which mixing solution products are recommended for each phase.
Chemineer Inc.
Dayton, OH
Tel: 937-454-3200
Web: www.chemineer.com
Progressing cavity pumps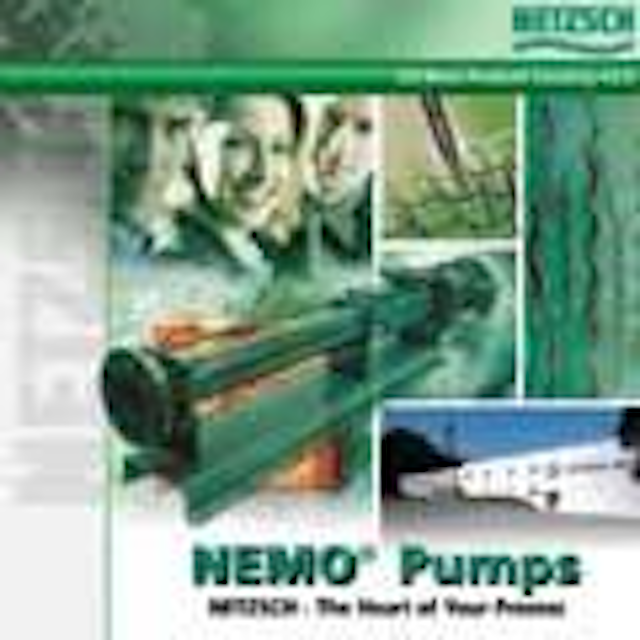 Click here to enlarge image
Netzsch has released its third version of the Nemo® Progressing Cavity Pumps Catalog on CD-Rom. This digital catalog describes the progressing cavity pumps, geometries, accessories, and manufacturing capabilities. Also included on the CD are: Pump features, NM Series specifications, performance curves, dimensional drawings, and all Nemo® literature. Application articles, operation and maintenance manuals and a unit conversion program were recently added in this new version.
Netzsch Inc.
Exton, PA
Tel: 610-363-8010
Web: www.netzschusa.com
Pump rental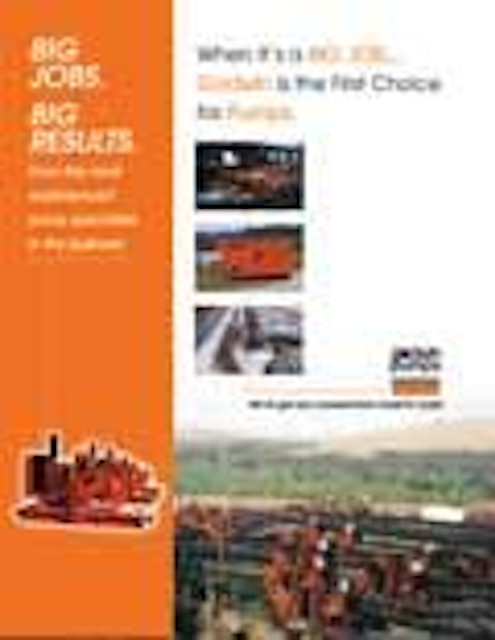 Click here to enlarge image
Godwin Pumps offers a "Big Jobs, Big Results" brochure featuring nearly 20 color pages of large pump rental projects for municipalities, industry, contractors and mines. Projects depicted in the brochure represent planned as well as emergency work and include applications such as sewer bypass, dewatering, flood control and water supply. Job sites range from New York City to Phoenix to Puerto Rico. Godwin manufactures the automatic self-priming Dri-Prime® pump, as well as the Sub-Prime® electric and Heidra® hydraulic submersible pumps, wellpoint dewatering systems, and related accessories and equipment.
Godwin Pumps
Bridgeport, NJ
Tel: 856-467-3636
Web: www.godwinpumps.com
Motors, drives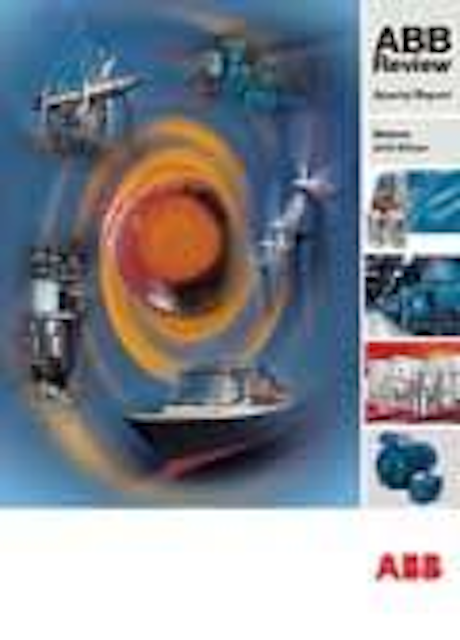 Click here to enlarge image
ABB Inc. has published the latest edition of its ABB Review Special Report 2004, covering the technologies from its motors and drives business. The new 64-page special report profiles the technology of the motors and drives product program in the context of industrial applications and customer benefits. Technology features covered include: Direct Torque Control/DTC; Direct Drive using permanent magnet motors for gearless applications; soft starters for high voltage motors; next-generation DMI Series DC motors; as well as descriptions of design requirements for easier-to-operate variable-speed drives.
ABB Inc.
New Berlin, WI
Web: www.abb.com
SBR plants
USFilter Jet Tech Products has recently published new literature detailing its field-erected Sequencing Batch Reactor (SBR) package plant capabilities and advantages for wastewater treatment titled, "Omnipac® Field Erected SBR Package Plants." Ideal for a wide variety of municipal and industrial wastewater processing applications, the treatment systems are pre-engineered and factory built, reducing on-site installation time, site preparation, yard piping and electrical conduits.
USFilter Jet Tech Products
Edwardsville, KS
Tel: 913-422-7600
Web: www.usfilter.com
Continuous backwash filter
The Davco Products division of USFilter has a new brochure illustrating its newest technology, the Astrasand™ continuous backwash filter. The tri-fold brochure incorporates both graphics and text to present the unique characteristics of the filter's technology. It describes typical applications for which the filter is best suited. Some of the highlights described in the new brochure are: its continuous, self-cleaning process, its ability to remove many types of elements from a variety of water types (wastewater, groundwater, washwater, cooling water, surface water, etc.), and its patented monitoring and regulation processes.
USFilter's Davis Products
Thomasville, GA
Tel: 912-266-5733
Web: www.usfilter.com
Air valves
Val-Matic has released a new expanded brochure for its Air Valve product line. The brochure covers the features and benefits of the entire air valve product family including both water and wastewater valves. It offers a comprehensive overview of the proper theory and usage of air valves, basic applications and solutions information, and extensive technical data.
Val-Matic Inc.
Elmhurst, IL
Tel: 630-941-4672
Web: www.valmatic.com
Wet oxidation
USFilter has published new literature detailing its capabilities using wet oxidation for difficult waste treatment problems. "Zimpro® Wet Oxidation: Innovative Technology for Difficult Waste Treatment Problems" discusses in detail the company's unique wet oxidation technology, which uses high temperature and high pressure to destroy contaminants in high-strength or difficult-to-treat waste streams. The wet oxidation process is used for treatment of industrial wastewaters and in-process applications.
USFilter, Zimpro Products
Rothschild, WI
Tel: 800-826-1476
Web: www.usfilter.com
Level transducers
Pressure Systems now offers a datasheet detailing the new Series 770 re-rangeable hydrostatic submersible level transducers with 10:1 programmable turndown capability. The datasheet outlines the use of Application Specific Integrated Circuit (ASIC) technology to fully compensate for sensor errors due to temperature, and to re-range the transducers in the field via an attached cable and adjust terminal readings (zero and span) at any turndown.
Pressure Systems, Inc.
Hampton, VA
Tel: 800-678-7226
Web: www.pressuresystems.com
Double-casing pumps
The Pump Division of Flowserve has published a new brochure for its line of WUC double-casing vertical multistage pumps. The line is based on a modular system offering maximum design and operating flexibility within extreme temperature ranges, including cryogenic: -325°F to 660°F. Handling difficult fluids, pumps are designed for continuous duty in high pressure services for hydrocarbon, chemical and oil industries.
Flowserve Corp., Pump Division
Irving, TX
Tel: 972-443-6546
Web: www.flowserve.com
Valve selection guide
A new 18-page, full color brochure details Red Valve's total-system approach to wastewater treatment. A detailed treatment plant layout illustrates applications for the company's products at every stage, from influent flow through effluent discharge. Large, full color photos illustrate products in wastewater treatment applications.
Red Valve Co. Inc.
Carnegie, PA
Tel: 412-279-0044
Web: www.redvalve.com
Progressive cavity pumps
seepex has a new computer program that calculates the savings realized when users switch from an air-operated double diaphragm pump to an electrically operated progressive cavity (PC) pump. The program is available in Visual Basic for personal computers running Microsoft Windows 98 or higher, or for PDAs that run Palm OS 3.1 or higher. The program uses actual manufacturer's performance data and generally accepted formulae. Users provide the required fluid flow and pressure, number of desired stages for the PC pump, pneumatic system pressure, normal hours of operation, AODD pump inlet size, cost per kW hour for electricity, number of compressor stages and the estimated efficiency of the compressor.
seepex, Inc.
Enon, OH
Tel: 800-695-3659
Web: www.seepex.com
Flow conditioning
Plant, process and instrumentation engineers with questions about the use of flow conditioning devices to improve the performance, accuracy, and repeatability of flowmeters and critical process equipment will find the all new Vortab Company website a valuable resource. The site also includes information on the company's Vortab and Vorel Flow Conditioners. Configurations available consist of a short section of swirl reduction tabs combined with multiple arrays of profile conditioning tabs.
Vortab
San Marcos, CA
Tel: 800-854-9959
Web: www.vortab.com
Valves, couplings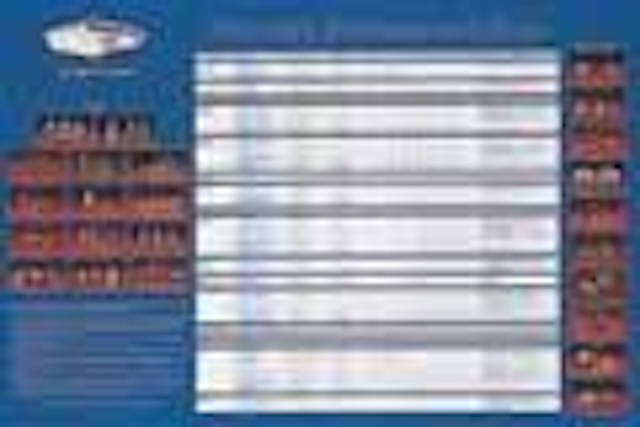 Click here to enlarge image
Dixon Valve & Coupling has published a new Hose Assembly Pressure Recommendations wall poster, which is available free of charge. The poster contains useful information pertaining to the components that make up hose assemblies, including the coupling, clamp, ferrule and hose. Even if the working pressure is printed on the hose, often the fitting will limit the effective working pressure of the assembly. The poster brings all of these variable together in an easy-to-follow format.
Dixon Valve & Coupling Co.
Chestertown, MD
Tel: 800-335-1991
Web: www.dixonvalve.com
Air release valves
International Valve Marketing offers a brochure on the Vent-O-Mat series RGX sewage air release and vacuum break valves. The valve is supplied standard with a mechanism which operates automatically to prevent pipeline damage from high induced pressure transients associated with high velocity air/gas discharge. Surge resulting from liquid column separation and liquid oscillation is dramatically reduced as an automatic function of this mechanism.
International Valve Marketing Inc.
Naperville, IL
Tel: 815-744-9330
Web: www.internationalvalve.com
Automation products
Rockwell Automation has released an updated "catalog-on-CD," a CD-ROM that features all of the company's product catalogs, including Automation Systems, Industrial Controls, AC & DC Drives, Sensors, Safety Products, On-Machine™ Connectivity, Industrial Motors, Rockwell Software® and Customer Training. The updated CD features the most current and complete product information — giving OEMs and end users the information they need to help them specify equipment.
Rockwell Automation
Bloomington, MN
Tel: 800-223-5354
Web: www.rockwell.com
LC, LC/MS catalog
Thermo Electron has released its 2004/2005 Columns and Accessories for LC and LC/MS catalog. The catalog describes a wide range of HPLC columns and includes comprehensive technical information and guides.
Thermo Electron Corp.
Bellefonte, PA
Tel: 800-532-4752
E-mail: analyze@thermo.com
Coatings, linings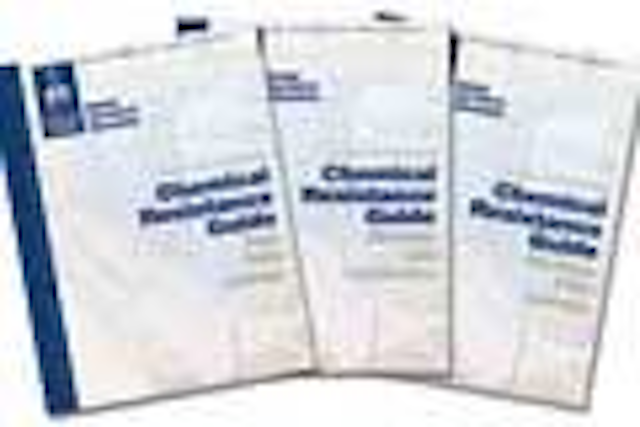 Click here to enlarge image
Sherwin-Williams Industrial and Marine Coatings group now offers "Chemical Resistance Guides" for thin-film linings, medium-film linings, and mortars and laminates. Specifiers of industrial coatings will find the guides useful for assistance with specifying chemical resistant tank linings, containment and corrosion control coatings by identifying products that may be appropriate for use in various environments. Major resin categories covered in the guides include epoxy, novolac epoxy, polyester, vinyl ester and polyurea.
Sherwin-Williams Industrial and Marine Coatings
Cleveland, OH
Tel: 800-524-5979
Web: www.sherwin-williams.com/im
Fixed gas detection
Sensidyne has just released a new 16-page brochure describing its complete line of system components used to detect a wide range of toxic and combustible gases at fixed installations. It provides detailed specifications on all of its transmitters, including low cost models for combustibles, infrared gas models, universal 4-20 mA models, and universal RS-485 models, as well as a line of 1, 2, 4, 8 and 16-channel controllers. Also described is the line of Sensalert® intelligent sensors and all sensor and transmitter accessories.
Sensidyne, Inc.
Clearwater, FL
Tel: 800-451-9444
Web: www.sensidyne.com
Water mixing system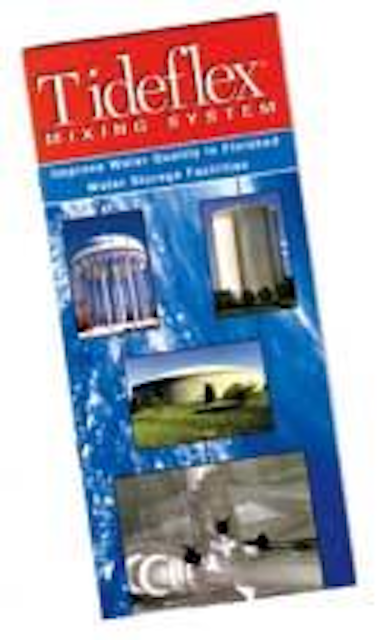 Click here to enlarge image
A new pocket-size 12-page brochure describes Red Valve's Tideflex® Mixing System (TMS) and how it can eliminate stagnation and thermal stratification in drinking water storage reservoirs. The TMS uses patented Tideflex® Check Valve technology combined with a custom piping manifold to provide more complete mixing than the common inlet/ outlet system typically used in potable water tanks.
Red Valve Co. Inc.
Carnegie, PA
Tel: 412-279-0044
Web: www.redvalve.com
Flow switches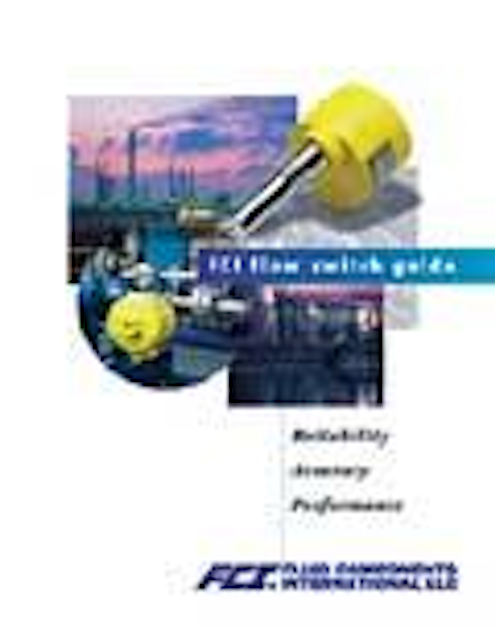 Click here to enlarge image
A new 6-page, full color Flow Switch Guide from Fluid Components International (FCI) is a quick reference tool that offers advice on switch applications and product selection for use in gas, liquid or slurry environments. The company's thermal sensing technology can be used in a wide range of industrial applications. With a no-moving-parts sensor design and no orifices to plug or foul, the flow switches offer low maintenance measurement
Fluid Components Intl.
San Marcos, CA
Tel: 800-863-8703
Web: www.fluidcomponents.com