POWERGEN PREVIEW
Aquatech International is an original equipment manufacturer of industrial water and wastewater treatment systems ...
Sep 1st, 2011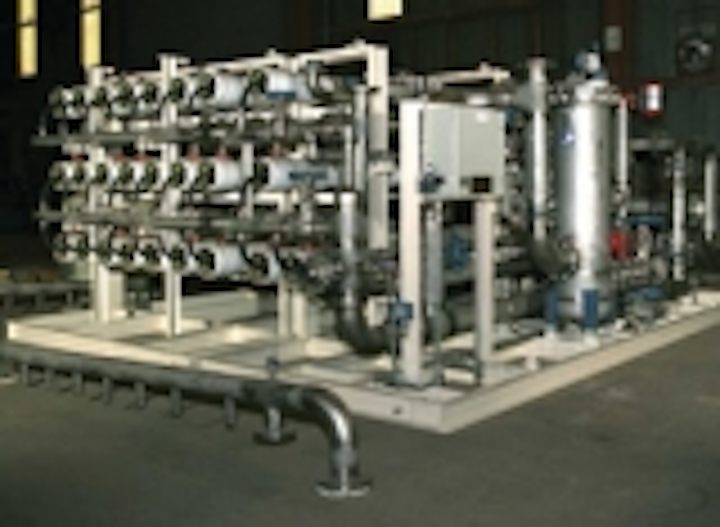 Water treatment systems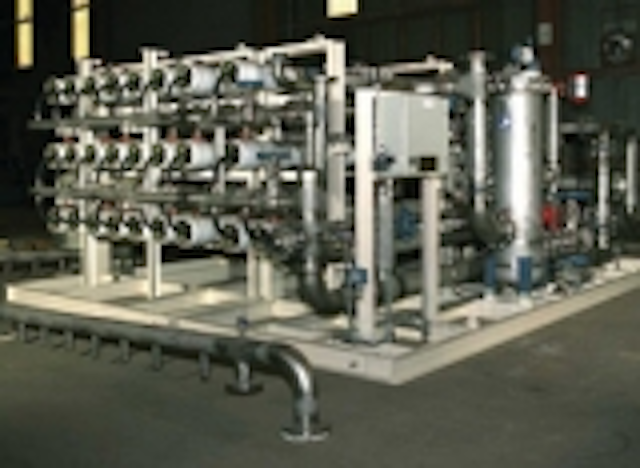 Aquatech International is an original equipment manufacturer of industrial water and wastewater treatment systems, and a supplier of water management services. Its line includes Zero Liquid Discharge treatment systems, custom engineered water treatment products, and wastewater treatment and reuse. The company also offers membrane systems, including the HERO™ (high efficiency reverse osmosis) systems. Aquatech International Corp.,www.aquatech.com, Booth 1620
Fiberglass pipe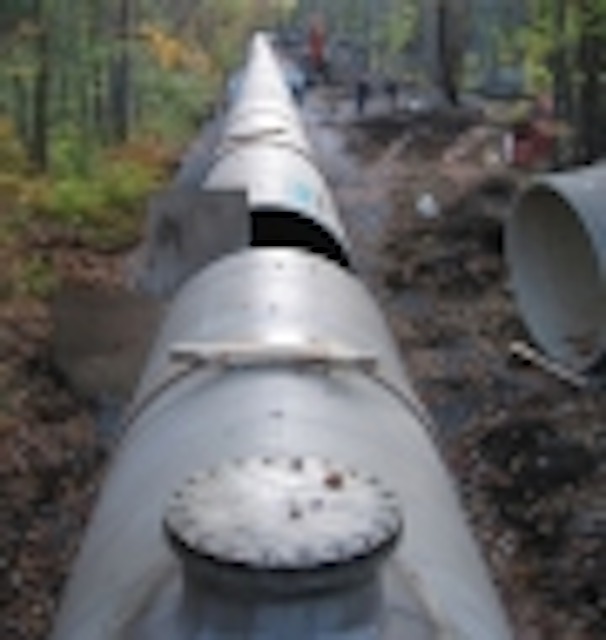 Hobas pipes are centrifugally cast, fiberglass reinforced, polymer mortar (CCFRPM). They are strong and light with consistent dimensions, smooth surfaces and high stiffness. The pipe is corrosion resistant, abrasion resistant, and UV resistant. It is suitable for multiple applications including direct bury and trenchless installations. Gravity and pressure classes up to 250 psi are available in sizes ranging from 18" to 110" in diameter. Hobas Pipe USA, www.hobaspipe.com, Booth 2442
Screening systems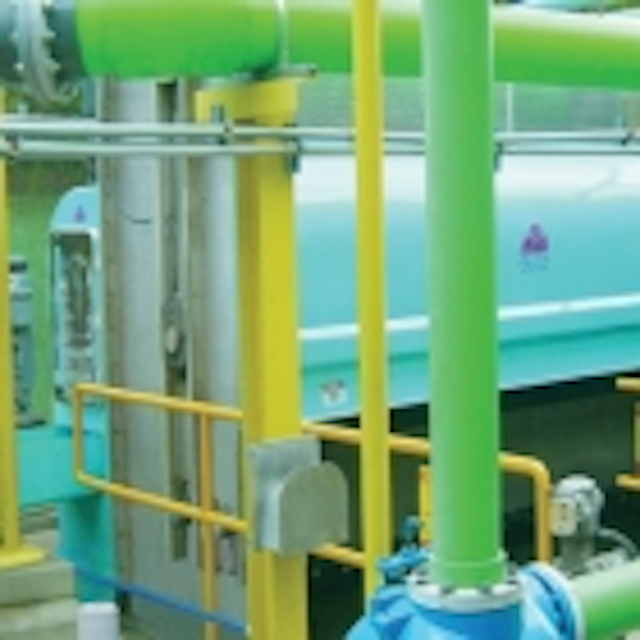 Atlas Manufacturing manufactures new traveling water screens including fish handling designs. Overhead monorail trash Rakes, trash racks and replacement parts are available for all screens. The company offers standard water screens, dual flow screens and state of the art heavy duty water screens that are complaint with Section 316B for marine life handling. Its Landy Rake is superior in removing accumulated debris such as logs, sticks, leaves and whatever else in the water. Being a "Gripper" type rake allows for removal of up to 2200 lbs of debris in a single lift. Atlas Manufacturing Co., www.atlasmanufacturing.net, Booth 1220
Sealing systems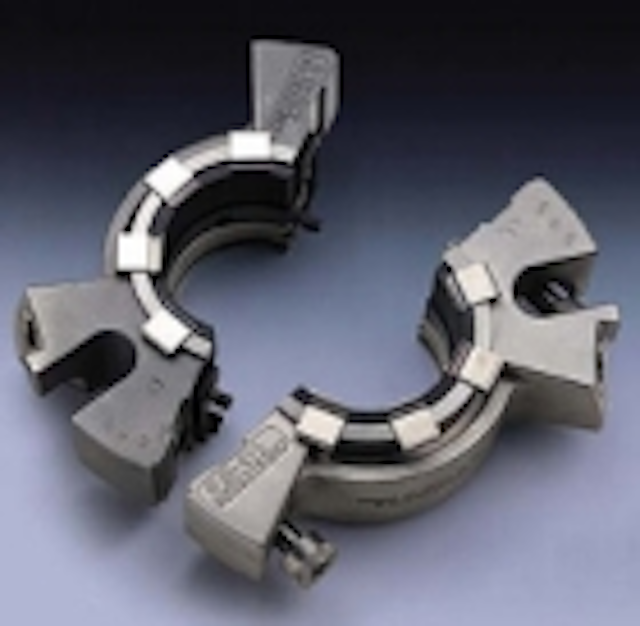 A.W. Chesterton manufactures industrial fluid sealing, engineered polymer solutions, ARC composite coatings and maintenance products. Products on display will include the ECS - T Sheet Gasket suitable for high pressure and high temperature services; the 442 Split Mechanical that can handle pressures three and one-half times higher than conventional split seals; and the Flow Guardian™ DP50, a dual flow meter designed to deliver and control an uninterrupted flush to a dual mechanical seal. A.W. Chesterton Co.www.chesterton.com, Booth 5841
Online instruments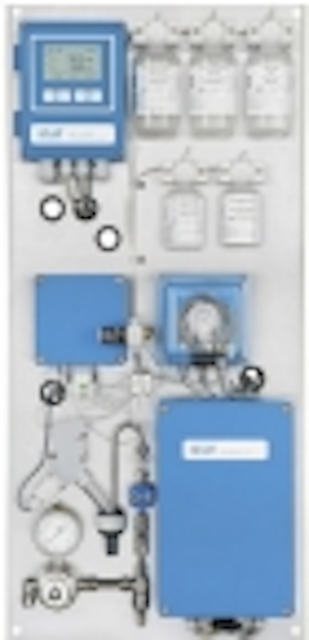 Swan Analytical USA is an international manufacturer of online analytical instruments for a variety of applications in high purity water, steam, condensate, cooling water, potable water, and effluent streams. The company's instruments include the AMI Line TOC, an analyzer that measures TOC in the pharmaceutical industry, as well as for applications in semicon and ultra-pure water; the AMI Sodium P, a sodium analyzer for feedwater, steam and condensate; the AMI Oxytrace QED, an analyzer for the continuous measurement of dissolved oxygen in high purity water with integrated auto-verification; and the AMI Hydrazine. Swan Analytical USA,www.swan-analytical-usa.com, Booth 8013
Check valves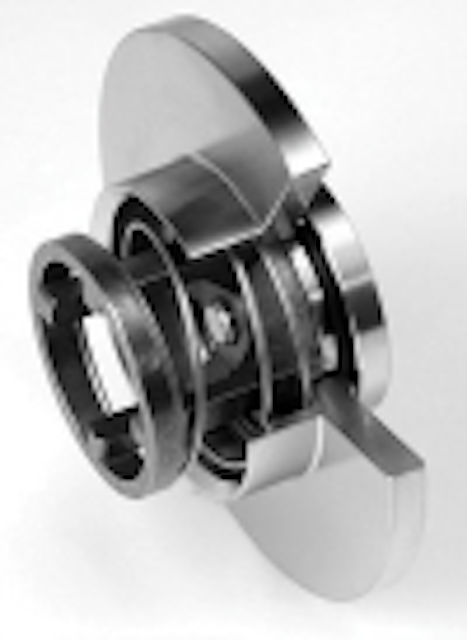 The complete line of Check-All valves are in-line spring-loaded piston-type check valves. Sizes range from 1/8" NPT to 20" flanged connections. Check valves are offered for practically every service application. Flange Insert valves are the ultimate check valves in flanged systems. Check-All Valve Manufacturing Co., www.checkall.com, Booth 8333
Treatment systems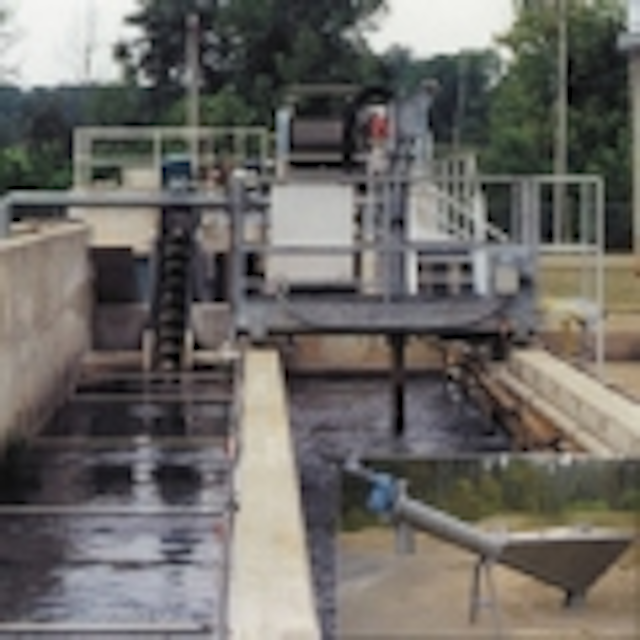 Schreiber manufactures energy-efficient, water and wastewater treatment systems from head works to tertiary filtration. Its compressible media Fuzzy Filter® can adjust pore size to 4 microns with flows at 30 gpm/sqft. The company's CSR Aeration system is a continuously sequencing reactor for biological nutrient removal in a single basin. Schreiber LLC, www.schreiberwater.com, Booth 8108
ZLD system
Degrémont Technologies is the water treatment specialist within Suez Environment. The company will exhibit its Zero Liquid Discharge (ZLD) system, which completely removes dissolved solids from wastewater and returns clean water to the process. Reverse osmosis may be used to concentrate the waste stream and return the permeate to the process. In this case, a much smaller volume (the reject) will require evaporation. In many cases, falling film evaporation is used to further concentrate the brine prior to crystallization. Degrémont Technologies,www.degremont-technologies.com, Booth 6330
Screens, filtration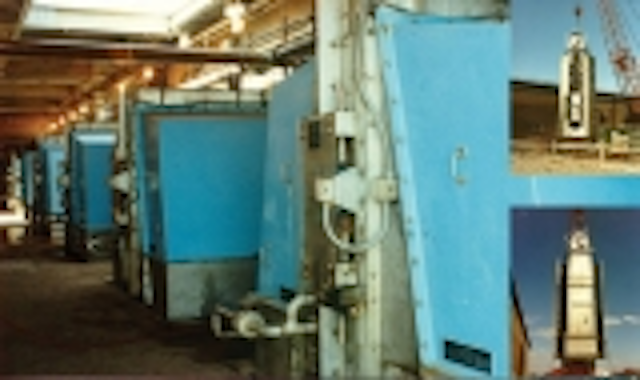 OVIVO USA (formally known as Eimco Water Technologies) specializes in the development and worldwide marketing of coarse and fine screening, in-line filtration, raking machines, continuous automatic tube cleaning and fish protection systems for power plant cooling water intakes. Products on display will include the Brackett Green Dual Flow and Dual Flow Conversion Band Screens. OVIVO USA, www.ovivowater.com, Booth 7422
Pressure pipe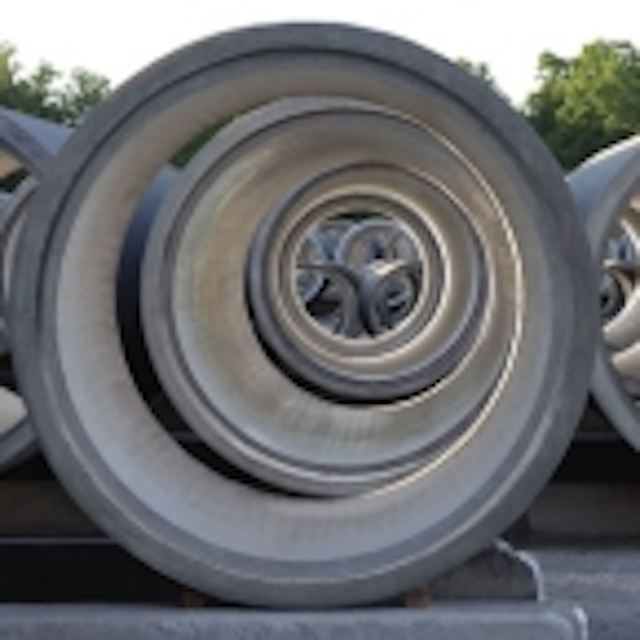 Hanson Pressure Pipe is a manufacturer of highly engineered concrete and steel pressure pipe systems. The company has more than 80 million feet of pipe in service today. Its Prestressed Concrete Embedded Cylinder Pipe is designed in accordance with AWWA C304 and manufactured in accordance with AWWA C301. Prestressing is achieved by helically wrapping, under measured tension and at uniform spacing, a high tensile strength wire around the concrete core. The pipe is manufactured in diameters from 36" to 144". Availability of diameters and laying lengths varies by location.
Tanks, silos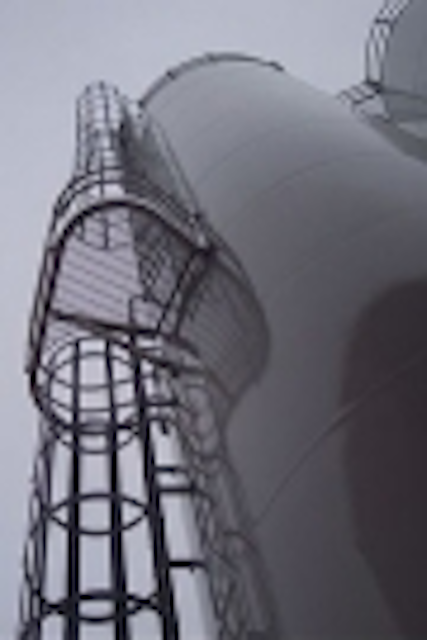 Columbian TecTank's next generation powder epoxy coating, Trico Bond EP™, is corrosion and abrasion resistant to withstand the most demanding storage requirements of the power industry. The company's tanks and silos are coated in an advanced, environmentally controlled process at its ISO certified plants. This ensures the highest quality application, best adhesion and longest coating life available today. Columbian TecTank,www.columbiantectank.com, Booth 2644
Condensate polishing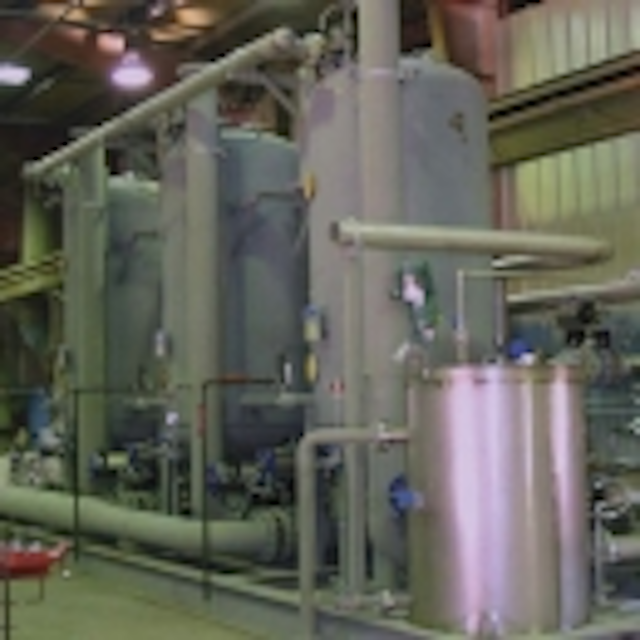 Graver Water Systems designs and manufactures water, wastewater treatment and condensate polishing systems for electric utilities. The company's engineers are knowledgeable in process and equipment designs involving feedwater, condensate, wastewater, and FGD purge streams. Its patented Powdex® condensate polishing system is a precoat filter demineralizer providing both suspended solids removal and ion exchange capability in a single vessel.Graver Water Systems, LLC, www.gravernuclear.com, Booth 2414
More Industrial WaterWorld Articles
Past IWW Issues
---
Las Vegas to Host Power-Gen International 2011