WEFTEC.15 Show Preview
The 2015 Water Environment Federation Annual Technical Exhibition and Conference (WEFTEC.15) — considered the largest annual water quality event in the world — will take place Sept. 26-30 at the McCormick Place in Chicago, Ill.
Aug 28th, 2015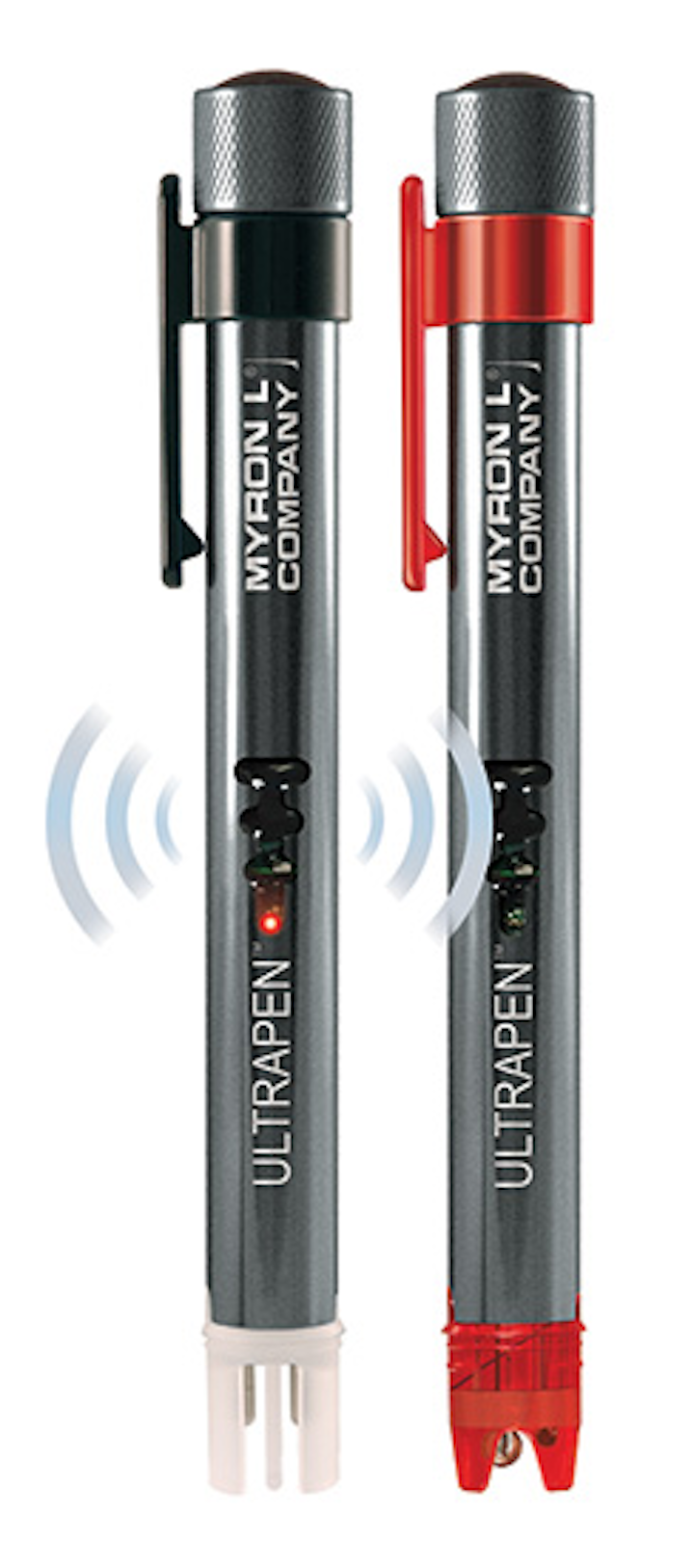 The 2015 Water Environment Federation Annual Technical Exhibition and Conference (WEFTEC.15) -- considered the largest annual water quality event in the world -- will take place Sept. 26-30 at the McCormick Place in Chicago, Ill.
WEFTEC.15 is expected to draw approximately 20,000 attendees and will feature 29 workshops, 17 mobile sessions, seven local facility tours, and 135 technical sessions. The event will also feature over 900 speakers presenting in both podium and poster formats, and more than 1,000 companies will showcase their products across roughly 30,000 square feet of exhibit space.
The exhibit floor will showcase industrial services and technologies that encompass dewatering; water recycling and reuse; corrosion protection; chemicals and chemical handling; security; data monitoring and analysis; instrumentation; pumps, valves and motors; construction and engineering; and more.
Workshop topics will cover industrial issues and treatment technologies such as water reuse in upstream oil and gas; wastewater treatment fundamentals for petroleum refineries; and water reuse in the food and beverage industry; to name a few.
The technical sessions will cover oil refinery wastewater treatment; water challenges in the steam electric power industry; biological treatment for industrial wastewater; integrated industrial wastewater management at coke plants; chemical/physical treatment of high-strength waste streams; and industrial applications for forward osmosis; among others.
The event's Opening General Session, scheduled for Monday, Sept. 28, will feature remarks from WEF President Ed McCormick and a keynote address from Rob Stewart, an award-winning biologist, photographer, conservationist, filmmaker, and author.
Here is a sneak peek at some of the products and services that will be on display at WEFTEC.15.IWW
Show Preview • Sept. 26-30 | Chicago, IL
Exhibit Floor Hours
Monday, Sept. 28
8:30 am – 5:00 pm
Tuesday, Sept. 29
8:30 am – 5:00 pm
Wednesday, Sept. 30
8:30 am – 5:00 pm
Pocket testers

Myron L Company has announced the release of a new product line, the UltraPen™ PTBTx™ Bluetooth-enabled Pocket Testers for use with Apple iOS 6 and iOS 7 mobile devices. These instruments are designed to be extremely accurate, fast and simple to use in diverse water quality applications. Advanced features include automatic temperature compensation, highly stable microprocessor-based circuitry, user-intuitive design, and waterproof housing. The PTBTx Pocket Testers are easy to calibrate and use.
Myron L Company
www.myronl.com
Booth 4719

Industrial filters
TEQUATIC™ PLUS Filters from Dow offer a self-cleaning solution for removing high and variable solids from fluid streams, even in the presence of fats, oils and grease. They are ideal for industrial wastewater treatment and reuse systems, from food processing and brewery plants to oilfield water operations. The filters combine the power of continuously cleaning and cross-flow filtration with forced settling and solids collection into a single device. They are designed to process feedwater containing high total suspended solids (100-10,000 mg/L and greater).
Dow Chemical Company
www.dow.com
Booth 3791

Magnetic level indicator
Stringent level monitoring in chemical feed tanks ensures consistent chemical treatment. The Vector™ magnetic level indicator from Orion Instruments offers a safer, clearer and lower-maintenance alternative to sight glass gauges. With a maximum viewing distance of 100 feet and numerous material options including PVC, CPVC and Kynar, Vector is an ideal choice for sodium hypochlorite, ferric chloride and other corrosive applications. By adding switches or transmitters, the technology can provide level control in addition to measurement.
Orion Instruments, a Magnetrol Company
www.orioninstruments.com
Booth 2339

Ball valves
Plast-O-Matic will introduce a new line of Metering Manually Operated Ball Valves at WEFTEC. By combining a specially characterized flow ball and a large, visual metering dial, these ball valves precisely control flow rates in pipe sizes ranging from 1/2" to 2" in a choice of PVC, CPVC, Natural Polypro, or PVDF body materials. They are available as a complete assembly or in kit form for easy field retrofit.
Plast-O-Matic Valves Inc.
www.plastomatic.com
Booth 757

Valve, engineering services
Since its founding in 1953, Red Valve has responded to its customers' needs with quality valve products and engineering services designed for the toughest industrial applications. The company's advanced elastomer technology is engineered into every pinch valve, slurry knife gate valve, pressure sensor, expansion joint, and Tideflex® Check Valve. Today, Red Valve Company and Tideflex Technologies are manufacturers of pinch and check valves and suppliers for industrial plants worldwide.
Red Valve Company
www.redvalve.com
Booth 1436

Electric valve actuator
The new Rotork IQT electric valve actuator brings the advanced functionality and asset management capabilities of Rotork's third-generation intelligent technology to the direct-drive operation of part-turn valves. Functionality enhancements of the IQT include advanced data-logging and communication capabilities, with data available both in the field and control room. IQT actuators are available with torque output from 50 to 2,000 Nm and are suitable for use with three-phase, single-phase or DC power supplies for isolating, regulating or modulating duty.
Rotork
www.rotork.com
Booth 4442

Wastewater treatment plant
Smith & Loveless offers the TITAN MBR QUBE™, a complete factory-built packaged industrial wastewater treatment plant producing the highest quality effluent, including for water reuse. Constructed as a standard 40-ft-high cube shipping container, the TITAN is delivered directly to the job site, requiring minimal assembly and featuring a compact design for process flexibility and minimal footprints. It is available in three standard models based on capacity requirements, ranging from 2,500 to 20,000 GPD (9.5 to 75 CMD). Optional compact anoxic and sludge storage zones are also available.
Smith and Loveless
www.smithandloveless.com
Booth 3648

Industrial wastewater treatment
With more than 40 years of experience in the wastewater treatment industry, Honeywell UOP provides total solutions that meet customers' industrial wastewater treatment needs and successfully remove impurities such as radionuclides, heavy metals and organics from a wide range of waste and groundwater streams. UOP's XCeed™ bioreactor system removes up to 90 percent of organic and inorganic contaminants to help industrial, manufacturing and groundwater remediation facilities meet contaminant removal specifications for wastewater discharge or reuse.
UOP, a Honeywell Company
www.uop.com/water
Booth 5513

Thermoplastic pumps
Vanton Pump & Equipment Corporation manufactures engineered, chemically inert thermoplastic pumps to solve transfer, dosing and collection/containment issues associated with corrosive and aggressive chemicals. The company's pumps feature wet-end components constructed of injection-molded, homogenous thermoplastics, which are impervious to acids, caustics, salts, chlorides, halogens, and other aggressive, abrasive chemicals. Engineered to individual requirements and available in vertical and horizontal configurations, these pumps are available as cantilevered, close-coupled, integral-motor shaft, bearingless, self-priming, magnetic drive, ANSI, vortex, and more.
Vanton Pump & Equipment Corporation
www.vanton.com
Booth 1818

Panel-mount controller
Walchem has announced the NEW W100P Panel-Mount Controller. The W100P series provides an economical and reliable way to keep water treatment programs under control. It features a large display with icon-based programming and multiple language support that makes setup simple. This compact, 1/4 DIN, panel-mount enclosure with universal sensor input provides flexibility, as it can be used with almost any type of sensor needed. This includes conductivity, amplified pH/ORP, or disinfection. In addition, two pH/ORP models are available for use with non-amplified electrodes.
Walchem, an IWAKI America Inc. Company
www.walchem.com
Booth 5149

Water level loggers
Combining proven pressure sensor technology and advanced microprocessor-based electronics, Keller America's DCX family of water level loggers is ideal for shallow or deep well water logging applications. Combining a water level logger with a temperature data logger, these instruments are designed and constructed to provide years of trouble-free service under the most demanding conditions. Data capture is accomplished by periodic data transfer to a laptop or Pocket PC (Windows CE) or, for remote installations, by GSM modem technology.
Keller America
www.kelleramerica.com
Booth 508

Pure oxygen mixer
For industrial wastewater applications that require an efficient means of introducing oxygen into a system, the OxyMix pure oxygen mixer from Aqua-Aerobic is an economical solution. The regenerative mixing pattern of the mixer provides top-to-bottom mixing of the biomass and even distribution of oxygen. The proprietary gas injection device is designed to ensure that oxygen is disseminated throughout the bulk liquid. Further, the completely mixed conditions provide enhanced process control and high oxygen transfer.
Aqua-Aerobic Systems Inc.
www.aqua-aerobic.com
Booth 612

Vertical gear motor
Baldor Electric has announced a new addition to its gear reducer product offering, the Baldor-Dodge® Vertical GearMotor. It offers a cost-effective alternative to the common low-speed vertical pump drive technologies, which utilize large, high-pole count vertical motors or a combination of horizontal motor with a right-angle gear reducer. It is built on a standard low-pole-count induction motor platform utilizing proven, highly efficient Dodge planetary gearing, resulting in a smaller, lighter, highly efficient drive package. The product line is available in six sizes for vertical pump speeds from 100 to 500 RPM.
Baldor Electric Company
www.baldor.com
Booth 2025

Prestressed concrete tanks
DN Tanks, the parent company of DYK Incorporated and Natgun Corporation, has designed and constructed all types of industrial wastewater storage and process systems with a proven record for building digesters, primary and secondary clarifiers, sludge storage tanks, equalization tanks, and more. Further, the company has built tanks for chilled water integral to thermal energy storage processes, for example. Some are buried or partially buried to support the plant's operation systems or simply for aesthetic reasons.
DN Tanks
www.dntanks.com
Booth 1717

Ammonia monitor
The Q46N Free Ammonia Monitor from Analytical Technology is designed for the continuous measurement of free ammonia, total ammonia and monochloramine in industrial waters. It is intended for monitoring chloraminated water to minimize the amount of excess ammonia in the system. One of the features of the Q46N is that it has a fast response time for real-time ammonia measurement. Further, it utilizes a simple chemical system with inexpensive reagents. Three separate reagents are required for operation and can be easily mixed onsite using readily available chemicals.
Analytical Technology Inc.
www.analyticaltechnology.com
Booth 1271